7 Best
Tonkinese Cat Insurance

Plans Compared in 2023

Updated on by Matthew H. Nash – Licensed Insurance Agent

Picking the most beneficial cat insurance plan for your Tonkinese can seem challenging, but it needn't be. I am a nationally licensed insurance agent and long-time pet parent, so the complexities of choosing a provider and trying to decipher bewildering policy language have not escaped me. To simplify the process for you, my team and I have compiled all of the essential information you need to find the best Tonkinese cat insurance policy, regardless of your state or age. Read more about our unbiased ranking methodology and advertiser disclosure.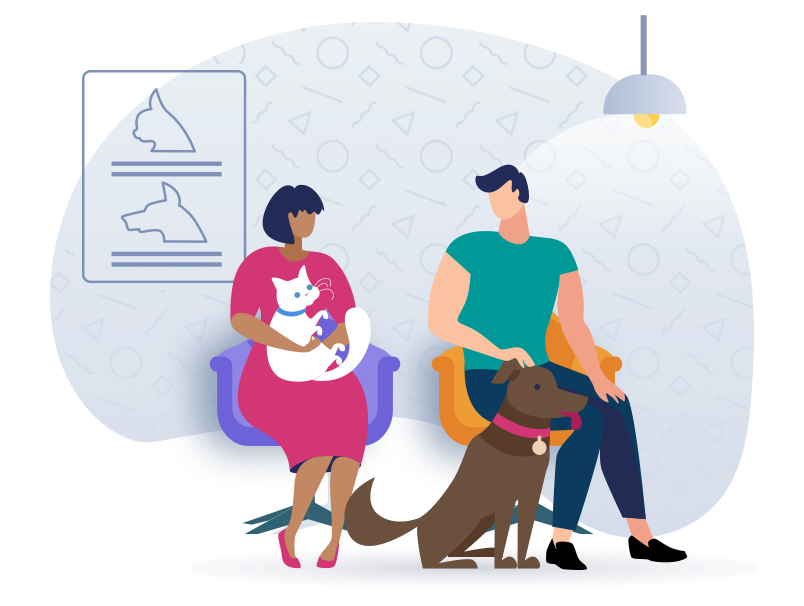 Top Tonkinese Cat Insurance Scored, Ranked & With Cost
Use our below table to quickly compare the best Tonkinese Cat insurance providers. The average monthly specific prices shown are based on a healthy 2-year-old Tonkinese Cat with a $500 deductible and 90% reimbursement amount who is located in California with a 90210 zip code. Costs may vary based on age, location, and the coverage amount. Prices are accurate as of January 2023 and are subject to change. For the most up-to-date information, please visit the provider website.
---
Tonkinese Cat Insurance FAQs
What does cat insurance offer? Can Tonkinese benefit from it?
Many people purchase cat insurance because it covers large portions of any emergency veterinary care and procedures their cat may need. To take advantage of all that insurance offers, apply for a policy from the provider of your choice and then consistently pay the monthly premium to maintain an active policy. Then, should your Tonk get sick or develop a health problem, pay the vet bill upfront and submit a claim to your insurer to get reimbursed.

Getting your Tonk insured before they are a year old is crucial to secure the best coverage and rates. The younger you get them insured, the reduced chance they will develop a pre-existing condition. The longer you wait, the greater the possibility that a health issue will arise. And when you finally get a cat insurance plan, that issue will be listed as an exclusion, making it ineligible for reimbursement.

Tonkinese are naturally resilient and healthy cats, but they still experience some health conditions considered hereditary. A common affliction this breed deals with is hypertrophic cardiomyopathy (HCM). Diagnosing this disease can cost $1,500 alone, and you can expect to shell out as much as $300 for treatments for the entirety of your Tonk's life. Another disorder this breed is prone to developing is renal amyloidosis. While there is no cure, the average cost for managing the symptoms and extending your cat's quality of life can cost up to $5,000.

These are just two among several health problems Tonkinese cat parents may need to attend to throughout their furry friends' lives. Cat insurance will give you financial protection to keep you from making the difficult decision of putting your Tonk down because of steep veterinary fees for life-saving treatments.
When should I insure my Tonk?
We encourage Tonk parents to insure their little pals as early as possible. Most pet insurance companies will let you get your cat a policy when they are as young as 8 weeks. Nevertheless, you will still get a good deal and extensive coverage until they are 1 year of age.

For those cat owners who want the financial protection that insurance offers but prefer a more unconventional model, Pawp could be the best choice for you. Without deductibles or credit checks, Pawp's "Emergency Fund" will protect as many as 6 pets of any age or health condition within your household for a flat monthly fee of $24. Any health issue that Pawp's virtual team of vets qualifies as a true emergency is eligible for coverage as long as it costs under $3,000. The fund will cover a single such vet bill for one of your pets within a policy year. Other benefits included are consultations with pet experts and unlimited televet services.
What are the most frequent reasons for insurance claims amongst Tonkinese cats? Is cat insurance worthwhile for Tonks?
Tonkinese cats are a strong breed with generally robust health, but that doesn't mean they won't experience health crises. The few health problems they are likely to develop are pretty costly to treat, making pet insurance worthwhile.

For example, renal amyloidosis results from high levels of amyloid, an abnormal protein, building up around the kidney cells. This can lead to the displacement and destruction of healthy cells and organ failure. Since there is no cure for this disease, managing the symptoms is the best you can do for your cat. Such treatment includes feeding them prescription food, administering anti-inflammatory and hypertension medications, and giving them fluid therapy to support kidney function through hydration. Unfortunately, this level of maintenance can easily run as high as $5,000.

Another primary reason for insurance claims amongst Tonks is hypertrophic cardiomyopathy (HCM). HCM is a condition in which the heart muscles thicken to the point of being unable to contract properly. As a result, it often leads to congestive heart failure and blood clots. Diagnosing HCM can be tricky, so you may end up paying as much as $1,500 for it and another $300 each month to help manage your Tonk's symptoms for the duration of their life.

Since pet insurance covers the bulk of urgent veterinary care costs, you are free to seek the best care possible for your Tonk, regardless of price. With the right policy, you will have peace of mind knowing that your best pal can receive the finest care possible and that cost is not a deterrent.
What does cat insurance cover and exclude?
While every policy and provider is different, a general baseline of coverage includes any "sudden and catastrophic" ailments and illnesses. Such conditions include but are not limited to urinary tract infections, broken bones, open wounds, and skin disorders. Remember that if your Tonk has a health issue before you get them insured, your provider will exclude it from coverage benefits. As a result, any treatments this condition requires are not eligible for reimbursement. This is why we recommend insuring your cat as early in their life as possible. Also, if you would like to extend coverage to routine care such as vaccinations, physical exams, parasite treatments, and more, we suggest purchasing a wellness package upgrade.
How do I get reimbursed from my Tonkinese cat insurance provider?
After you pay the vet's bill upfront, you can submit a claim to your cat insurance company for reimbursement. To figure out how much of the bill they will cover, let's review a hypothetical scenario where you can plug in your numbers accordingly.

Imagine that your cat needs an urgent procedure that costs approximately $5,000. And let's say you have chosen a policy with a $250 deductible and a 90% reimbursement rate. Your provider will cover $4,500 minus your deductible, leaving you responsible for only $750 of the bill and your pet insurance company $4,250. Be aware that all policies have an annual maximum benefit. One of the most common is $20,000, which means your provider will cover up to $20,000 in eligible veterinary costs within a given policy year. You will need to cover anything over and above that amount until the beginning of the following policy year.

We understand that paying sizable vet bills like the one in the example above can be stressful for most people, so we recommend Trupanion for your cat insurance needs. By selecting a veterinarian in their network, you will only have to pay your portion of the vet bill at the time of service, and Trupanion will pay their share directly to the vet. This saves you the hassle of filing a claim and waiting to be reimbursed, but it also allows you to focus all of your energy on helping your Tonk get well.
Is it better for me to choose a higher or lower deductible?
It is important to choose a deductible that best suits your financial circumstances. A higher deductible will allow you to have lower monthly premiums but require that you pay more out-of-pocket for emergency care. A lower deductible will do the opposite: require you to pay higher monthly premiums while giving you lower out-of-pocket costs in emergencies. We suggest running the numbers to figure out which deductible is most favorable to your situation. Most cat insurance companies have calculators on their websites that you can use to request a quote. That said, we have found that most cat parents opt for either a $250 or $500 deductible.
5 Useful Strategies for Keeping Your Tonkinese Cat Safe & Healthy
1. Give your Tonkinese high-protein food
Tonks are gorgeous cats with robust immune systems, but to maintain good health, they need to eat top-quality, high-protein raw or canned food. We recommend steering clear of foods with cheap fillers, chemicals or other additives. Also, do not feed your Tonk anything with soy, wheat or other grains, corn, meals of any kind, etc. Finally, it is worth mentioning that kibble is high in carbohydrates and is often a contributing factor in feline obesity. Stick to twice daily feedings, once in the morning and evening, and avoid letting your cat graze.
2. Play with your Tonk multiple times per day
Tonks are incredibly playful and curious cats who will want all of your attention. Engaging your furry friend in play will give them the stimulation they crave and make them happy. Whether it's a feather on the end of a cat "fishing pole," a kitty soccer ball or a treat puzzle, your Tonk will be thrilled. Frequent play will help to keep them trim and healthy too. Don't forget to talk to them along the way, as they are talented conversationalists!
3. Help your Tonkinese stay hydrated
Proper hydration supports good health in cats just as in humans, but the difference between them and us is that cats are not naturally inclined to drink water. You can do several things to ensure they have an appropriate water intake. First and foremost, always have a bowl of fresh water out for them. Washing the bowl regularly and refilling it a couple of times each day will encourage your Tonk to drink and prevent hair and dust from accumulating. Second, feed them high-quality canned or raw cat food as either is far more hydrating than kibble (dehydrating). Last, mix a bit of water with each meal for an added boost. A teaspoon should be enough, but you can experiment with how much your cat is willing to tolerate. Most cats will reject food that is too soupy.
4. Groom your Tonk regularly
Tonks are marvelously low-maintenance when it comes to brushing. Once or twice per week should be adequate for their short coats. We also encourage you to ask your vet to demonstrate how to clip their nails properly, as you will need to do so once every few weeks. The one thing that your Tonk needs you to do regularly is brush their teeth (2-3 times per week). Since this breed often develops gingivitis, getting them used to brushing their teeth when they are young is crucial to maintaining lifelong, good oral health.
5. Make sure your Tonkinese has companionship throughout the day
If you work outside the home or are frequently gone for long stretches of the day, it's wise to get your Tonkinese a companion. Tonks are amiable and outgoing cats, so they will love having a canine friend as much as a feline. Having a playmate will keep your Tonkinese from becoming withdrawn and depressed.
Conclusion
We hope this article has made finding the best Tonkinese cat insurance plan straightforward. We encourage you to insure your Tonk while still in their kitten phase to secure the most comprehensive coverage available. Nevertheless, pet insurance can be advantageous for most pets, regardless of age, because it will help offset the steep costs of urgent veterinary care and support lifelong wellness.
After extensive research, we conclude that Lemonade pet insurance offers the best cat insurance policy at the lowest monthly for Tonkinese cats.
SwiftScore Ranking Methodology for Tonkinese Cats
We ranked the best pet insurance policies for Tonkinese Cats based on a variety of important factors including the following:
Average monthly price for a 2-year-old Tonkinese Cat with a $500 deductible located in the 90210 zip code
Coverage and benefits
Key policy details including accidents and illnesses, surgeries, annual check-ups, cancer treatment, lab tests, and more
AM Best rating of the underwriter
Reimbursement percentage
Annual benefit amount
Technology and user experience

Ease of sign up

Policy language clarity
User reviews
Other state dog insurance resources
Alabama | Alaska | Arizona | Arkansas | California | Colorado | Connecticut | Delaware | Florida | Georgia | Hawaii | Idaho | Illinois | Indiana | Iowa | Kansas | Kentucky | Louisiana | Maine | Maryland |
Massachusetts | Michigan | Minnesota | Mississippi | Missouri | Montana | Nebraska | Nevada | New Hampshire | New Jersey | New Mexico | New York | North Carolina | North Dakota | Ohio | Oklahoma | Oregon | Pennsylvania | Rhode Island | South Carolina | South Dakota | Tennessee | Texas | Utah | Vermont | Virginia | Washington | West Virginia | Wisconsin | Wyoming