6 Best Wisconsin (WI)
Dog Insurance

Plans Compared in 2023

Updated on by Matthew H. Nash – Licensed Insurance Agent

Dog parents know that accidents or sudden illnesses can strike at anytime and land their canine friends in the veterinary hospital. And since urgent care services can cost a small fortune, many seek the protection dog insurance offers, ensuring their best friend has access to whatever care they need, no matter the cost. However, as a licensed Wisconsin insurance agent and proud dog owner, I know that finding the right policy can be overwhelming. To help you along, my team and I have extensively researched the best Wisconsin dog insurance plans. So whether you call Milwaukee, Kenosha, Osh Kosh, Madison or anywhere else in the Badger State home, this article has all the answers you need. Read more about our unbiased ranking methodology and advertiser disclosure.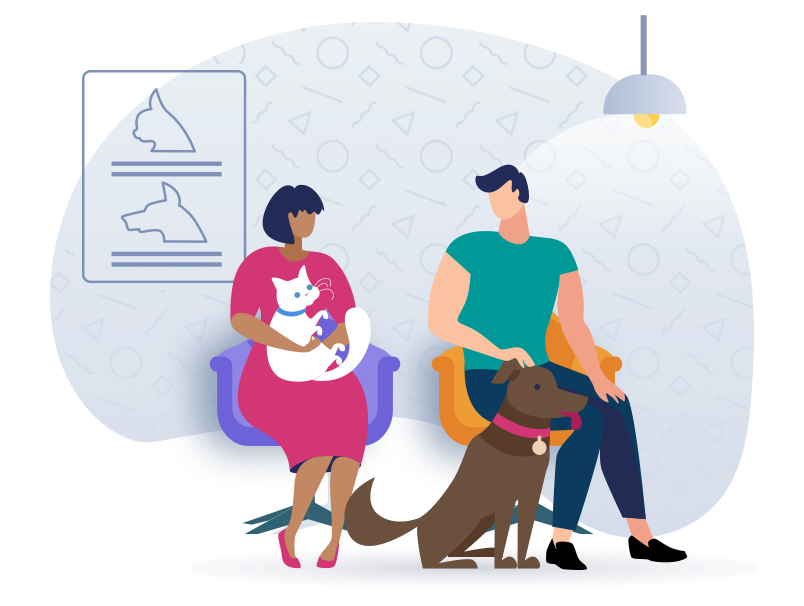 Top WI Dog Insurance Scored, Ranked & With Cost
Use our below table to quickly compare the best dog insurance providers in Wisconsin. The average monthly Wisconsin-specific prices shown are based on a healthy 2-year-old Labrador Retriever with a $500 deductible and 90% reimbursement amount who is located in Wisconsin with a 53225 zip code. Costs may vary based on age, location, coverage amount, and depending on the breed of your puppy. Prices are accurate as of January 2023 and are subject to change. For the most up-to-date information, please visit the provider website.
---
How much does dog insurance cost in Wisconsin for the 15 most popular breeds?
The price for Wisconsin dog insurance varies depending on where you live. To give you an idea we've collected costs for three cities shown below. The prices will also vary based on the age, health, and breed of your puppy.
All prices shown below are based on a 90% reimbursement rate with a $500 deductible and a $5,000 annual benefit from Figo pet insurance. Please note: these prices should only be treated as a rough guide as of July 2023 and are subject to change. If you're looking for the most up-to-date cost of dog insurance in Wisconsin we suggest getting a quote directly with Figo or Lemonade.
Mixed Breed

Milwaukee – $28.82/ mo
Madison – $31.43/ mo
Oshkosh – $22.26/ mo

Labrador Retriever

Milwaukee – $39.25/ mo
Madison – $42.81/ mo
Oshkosh – $30.34/ mo

Golden Retriever

Milwaukee – $39.17/ mo
Madison – $42.73/ mo
Oshkosh – $30.25/ mo

German Shepherd

Milwaukee – $42.34/ mo
Madison – $46.19/ mo
Oshkosh – $32.71/ mo

Goldendoodle

Milwaukee – $34.08/ mo
Madison – $37.17/ mo
Oshkosh – $37.17/ mo

Chihuahua

Milwaukee – $17.92/ mo
Madison – $19.56/ mo
Oshkosh – $13.86/ mo

Siberian Husky

Milwaukee – $39.36/ mo
Madison – $42.93/ mo
Oshkosh – $30.42/ mo

Yorkshire Terrier

Milwaukee – $24.74/ mo
Madison – $26.99/ mo
Oshkosh – $19.12/ mo

American Pit Bull Terrier

Milwaukee – $43.57/ mo
Madison – $47.54/ mo
Oshkosh – $33.67/ mo

Australian Shepherd

Milwaukee – $27.09/ mo
Madison – $29.56/ mo
Oshkosh – $20.93/ mo

Dachshund

Milwaukee – $25.57/ mo
Madison – $27.88/ mo
Oshkosh – $19.76/ mo

Shih Tzu

Milwaukee – $22.77/ mo
Madison – $24.84/ mo
Oshkosh – $17.60/ mo

French Bulldog

Milwaukee – $53.90/ mo
Madison – $58.78/ mo
Oshkosh – $41.64/ mo

Boxer

Milwaukee – $54.12/ mo
Madison – $59.02/ mo
Oshkosh – $41.82/ mo

Labradoodle

Milwaukee – $34.08/ mo
Madison – $37.17/ mo
Oshkosh – $26.33/ mo
Not finding your specific dog breed? Lemonade pet insurance is our #1 recommendation for Wisconsin and they'll be able to give you a quick quote for your exact needs.
Wisconsin Dog Insurance FAQs
Below, most of your dog insurance questions will be answered. However, if you have questions that are not addressed, contact your veterinarian or dog insurance provider for more help.
What is dog insurance?
Dog insurance is a healthcare financial safety net for dog owners if your dog gets sick or injured and requires expensive veterinary treatment. Dog owners pay a monthly premium or fee for this service, with costs varying based on age and breed, what medical costs are covered under the policy, what annual or per-procedure deductible the policy includes, and what percentage of treatment the company will reimburse for the customer. No two dog insurance plans are the same. That's why we have prepared this article. There are generally 3 styles of plans—good, better, best. Typically, the more you spend, the more comprehensive the plan.
What is the cost of dog insurance?
It depends. Dog insurance costs vary widely and depend on many factors, including:
Breed
Age
Health
Deductible
Annual limit
Reimbursement level
Coverage level
Is there a waiting period for pet insurance?
You bet! Just like with any insurance plan, waiting periods vary by state and insurer. However, Trupanion is one company that pays vets directly so there is zero waiting periods with them.
What can you tell me about dog insurance and its usefulness?
1 in 3 pets will experience an unexpected illness or injury. Every six seconds a pet owner faces a veterinary bill over $1,000. And every year, 1 in 3 pets will suffer from an unexpected accident or illnesses that will require veterinary care. An unexpected condition or injury that requires diagnostic tests, surgeries, overnight hospitalization, and medication can cost more than many pet owners can afford. If your dog is healthy all its life and has no accidents, then it doesn't pay to buy it. But are you willing to risk the life and health of your puppy on a wager like that? It's wise to invest in a plan that covers these unintended consequences and costs and prevents a situation in which you are forced to euthanize your dog because you can't afford treatment. This is the number one reason why dog owners invest in dog insurance.
So how does it work when I need to use my pet insurance?
First is the sign-up process, where you provide information about your dog's breed, age, and basic medical history on the provider's website. You will then get a quote. This quote can change as you readjust your deductible, reimbursement percentage, annual limit, and coverage plan.

Second, call your dog insurance provider and get pre-approval for any medical procedure your dog is undergoing to make sure the provider covers it under the policy. Some providers will pay the vet directly, while others will reimburse you after paying the vet. The amount of time it will take to get refunded varies, however some providers.

Third, if your dog has an accident or gets sick, you may pay out-of-pocket at the veterinarian's office for treatment.

Fourth, you will then claim reimbursement with your dog insurance provider. The amount you are reimbursed depends on your policy; it ranges between 70% and 90% of the costs after paying your deductible. Most policies have annual payout limits and a waiting period of 14 days.
How much do veterinarians charge?
The good news is, you live in Wisconsin, where you will pay less for dog health care than in many other states. However, just like every other state, veterinary treatment in Wisconsin can be costly. Here is a sampling of common health conditions and the average costs associated with treatment.
Tests, Examinations, and Initial Vet Costs:
Routine checkups: $50 to $250
Spay/neuter: $160 to $220
Vaccines per shot: $15 to $28
Physical exams: $45 to $55
Fecal exam: $25 to $45
Heartworm test: $45 to $50
Dental cleaning: $70 to $400
Allergy testing: $195 to $300
Geriatric screening: $85 to $110
Surgeries and Unexpected Vet Costs*:
Bloodwork: $80 to $200
X-rays: $150 to $250
Ultrasounds: $300 to $600
Short hospitalizations: $600 to $1,700
Long hospitalizations: $1,500 to $3,500
Wound treatment: $800 to $2,500
Emergency surgery: $1,500 to $5000
Oxygen therapy: $500 to $3000
Long term illnesses will really take a toll on your expenses:
Addison's Disease – $2,400 per year
Cancer – $5,000 to $20,000
Cataracts – $2,000 to $3,000 per eye
Disc Disease – $3,000 to $9,000
Heart Disease – $5,000 to $20,000
Patellar Luxation – $1,500 to $3,000
Investing in dog insurance is more important now than ever. Veterinary fees increased 85% between January 2000 and December 2011, according to the Bureau of Labor & Statistics. Over the same time, the overall consumer price index (CPI) rose just 31%. At this rate, veterinary fees will double every 13 years. Dog insurance is your backstop against potential financial catastrophe.
How does reimbursement work?
Say your insurance has a 90% reimbursement amount, a $250 deductible and $20,000 annual max benefit. Then imagine something happens that requires a $10,000 emergency vet surgery. In this scenario, your insurance company would reimburse you $9,000 minus your $250 deductible meaning that you would be out of pocket $1,250 instead of $10,000.
Deductibles: Higher or lower, which is better?
Ultimately, the choice is up to you. You can pay lower premiums (monthly bills) upfront, but a higher deductible (the amount you have to pay before the insurance company takes over and pays the rest) in the end, or you can pay a higher premium upfront, but a lower deductible at the end (claim). It's up to you to stop to consider your budget and the prices of the premiums and deductibles involved.
What is a Deductible?
A Deductible is an up-front payment that you are required to pay before your insurance provider is obligated to honor a claim or pay their share. For example, if you have an annual deductible of $1,000, you will pay all expenses up to $1,000, even if your policy covers the procedure. So, if your dog's medical care costs $5,000 in 2022, you will pay $1,000, and the insurer will pay the other $4,000, depending on your reimbursement level. If you choose a lower deductible, say $50, you'll pay only $50, and your insurer $4,950. However, paying a lower deductible will cause your monthly premium—the amount of your bill each month—to go up.
Reimbursement Level
The deductible isn't the only cost that you will pay out-of-pocket. The insurer does not pay you back 100% of the cost of a covered procedure. It will generally pay you back somewhere between 70%-90% of the cost. If you choose 70%, your monthly premium will be lower, whereas it will be higher if you choose 90%. If you have $5,000 of annual dog medical costs and a $1,000 deductible, $4,000 remaining to be paid. If you chose a 70% reimbursement level, the insurer would only pay you back $2,800. If you chose a 90% reimbursement level, the insurer would pay you back $3,600. Let's take the same example of a 1-year-old female Labrador with Acme Dog Insurance to see how reimbursement level affects your monthly premium. We'll use a $500 deductible in this example:
| Reimbursement Level | Monthly Premium |
| --- | --- |
| 70% | $68.72 |
| 80% | $77.31 |
| 90% | $85.90 |
Annual Limit
This is the maximum amount the insurer will pay for treatment in a year. If you have a low limit, like $5,000, and your dog ends up having $20,000 worth of treatment, you will have to pay $15,000 out-of-pocket. The insurer will cover the full $20,000 minus deductible and uncovered reimbursement percentage if you opt for unlimited coverage. Not every insurer allows you to choose a limit—some offer only one option. Acme Dog Insurance does offer the option of either a $5,000 limit, or unlimited coverage, and we can see below how that affects the monthly premium for the same policy example we used above:
| Annual Limit | Monthly Premium |
| --- | --- |
| $5,000 | $62.13 |
| Unlimited | $68.72 |
How old does my dog need to be to get insured?
For most dog policies, your puppy has to be a minimum of 8 weeks old before you can apply for puppy insurance. Don't forget there is a short waiting period before the policy kicks in gear. Also, most providers do not have an age limit for when you can get dog insurance.
Is it better to get a pet insurance policy while my dog is young, or should I wait?
You will find the best value after the 8-week minimum while he's a young, healthy puppy.
What about pre-existing conditions?
If your dog is already injured or ill when you apply for insurance, it is a preexisting condition, and you are out of luck. The condition first occurred or showed clinical signs or symptoms (there doesn't need to be a diagnosis) before your pet's coverage started, including waiting periods. The bottom line, you have to buy your policy while your dog is healthy. Insuring your pet early on means they're less likely to have pre-existing conditions that are excluded from coverage.

NOTE: If your dog is part of a breed at greater risk for a particular medical issue, you'll want to make sure that you choose a provider that covers breed-specific and genetic conditions. If you have a purebred dog, research the breed to see any conditions you should know about.
What is covered and what's excluded with dog insurance?
Coverage varies with each dog insurance provider but generally, the items below are covered:
Emergency & Hospitalization
Surgeries
Veterinary Specialists
Hereditary & Congenital Conditions
Chronic Conditions (allergies, arthritis) and their medications
Cancer Treatments
FDA-Approved Prescriptions
Imaging
Knee Conditions
Ear infections
Diabetes
Prosthetics & Orthopedics
Hip Dysplasia and elbow dysplasia
Hernias
Eye disorders
Dental work needed resulting from an accident
Any accident or illness (unless specifically excluded)
Sudden Catastrophic Events (broken bones, eye infection, swallow objects)
What is not covered?
Pre-existing conditions
Routine, wellness, or preventative care
Spaying or neutering
Experimental procedures
Breeding, pregnancy or giving birth
Cloned pets or cloning procedures
Cosmetic surgery or elective procedures
Grooming
Supplements
Diet food
Routine dental care (cleanings, tooth removals)
Most parasites
Does pet health insurance cover lab fees and diagnostics?
Indeed. Tests and procedures like x-rays, CT scans, MRIs, ultrasounds, blood tests, urinalysis are covered.
What about Emergency Care & Hospitalization, is that covered?
Yes.
What about chronic recurring conditions?
Yes.
What about Nationwide coverage?
No. Some do and most don't.
Will pet health insurance cover vet bills after an accident?
Yes. There are exceptions for self-inflicted injury, however in most cases your dog is covered.
Does pet health insurance cover cancer treatments?
Yes. Standard treatments are covered while experimental treatments are not covered.
Am I covered for my pet's physical therapy?
Uncertain. Check with your policy.
Are there any restricted dog breeds for homeowners' insurance in Wisconsin?
Pet ownership can limit access to standard homeowners insurance policies through rate hikes or even worse, excluding coverage altogether. Also, it is not illegal for an insurance provider to implement breed restrictions or raise rates based on your dog's breed. In addition, appellate courts in fourteen states, including Wisconsin and the District of Columbia, have upheld the constitutionality of breed-specific legislation. Many communities in Wisconsin have banned, restricted, or declared certain types of dog breeds to be "vicious" or "dangerous." Pit Bulls, in particular, have been banned from many Wisconsin communities.
5 Ways to Keep Your Dog Safe in Wisconsin
1. Microchip your dog
In Wisconsin, your dog should wear a collar with an ID tag so they can be identified. Plus, it is essential to microchip and be sure your contact information is current with your microchip service, or they may not be able to locate you.
2. Be on guard against parasites
Anything gross is bad for your dog. Mosquitos, fleas, ticks, and such are bad. Avoid breeding grounds for these critters—ponds with stagnant water, overgrown grass, weeds, and brush that dogs can travel through. In Wisconsin, our state is filled with woods and lakes; always be on the lookout for ticks after exploring the Badger State's pastoral nature.
3. Household chemicals
Keep chemicals away from your dog. Whether you are treating your grass, garden, or pool with chemicals, they are very unsafe for your dog.
4. Take caution with the weather
Wisconsin has some frigid winters; common sense dictates that if it's too cold outside for you, then it's too cold out for your dogs. The safest place to keep your dog is indoors. In cold weather, outdoor dogs should have heated water dishes, so they always have a source of water that's not already frozen. A doghouse should be secure, blocked from wind, and insulated. Provide warm bedding, use old coats, blankets, or even straw, and check the bedding daily to make sure it's dry. If you provide electric heat to the doghouse, use a heating pad or mechanism designed especially for pets to prevent burns. Keep dogs out of cars or buildings with severe hot or cold temperatures.
5. Beware the most common dog injuries
Take a moment to consider the most common dog injuries.
Swallowed objects
Knee ligament tears
Bite wounds
Fractured teeth
Lacerations
Think ahead by getting dog insurance, putting together a dog first aid kit, and learning dog CPR.
7 Unique Dog Rescue Shelters in Wisconsin
Stray, lost, abandoned, or surrendered animals are kept in an animal shelter or dog pound. They are an essential facet of our society and provide compassionate services for pet owners in helping to keep pets healthy, happy, and in safe homes. Wisconsin is loaded with excellent, caring animal shelters, and it was hard to narrow the list down to 7. Here are 7 shelters you can count on.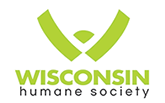 Services include Spay/Neuter clinic, vaccines, shelter for domestic violence, end-of-life services, pet food for families in need, and more. Calendar of Events includes Shy Dog Class, Puppy Enrichment Drop Off, Restaurant Giveback Day, Dog Manners Classes, Paws and Claws Gala, and more.
---
Services include training and behavior, humane education, wildlife animal rescue, spay/neuter & medical clinic, and more.
---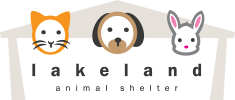 They envision achieving zero tolerance for ending the lives of savable pets in their community.
---
Whether you are looking to bring a new pet into your family, searching for your lost pet, found a wild animal in need of assistance, have made the difficult decision to surrender your pet, or are looking for educational opportunities, DCHS is there to help.
---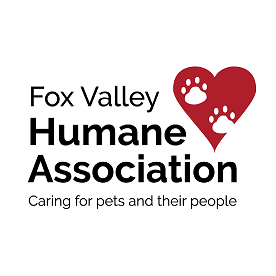 Services include surrenders, reclaims and strays, low-cost vet services, end of life services, TNR program.
---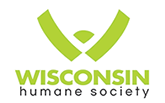 Services include Spay/Neuter clinic, vaccines, shelter for domestic violence, end-of-life services, pet food for families in need, and more.

Calendar of Events includes Shy Dog Class, Puppy Enrichment Drop Off, Restaurant Giveback Day, Dog Manners Classes, Paws and Claws Gala, and more.
---

Services include "Little Pet Food Pantry" to help community members that need assistance to feed their furry companions, Spay/Neuter Program, Harmon-Oas Memorial Pets for Seniors and Veterans Program, and more.
---
So, which insurance is best for your dog?
Insuring your dog is a smart move that can save you tens of thousands of dollars and your dog's life! While we urge you to insure your dog when they are a puppy, it's still prudent to sign them up even as an adult dog. Your dog deserves pet insurance that will cover all their medical needs as they age, and you deserve the peace of mind of knowing you can afford any procedure they may require.
Conclusion
I've spent much time and effort evaluating dog insurance policies and concluded that Wisconsin's best dog insurance policy is Lemonade. Lemonade pet insurance consistently outperformed the others thanks to its extensive coverage and low monthly premiums. However, always be sure to read your dog insurance policy in its entirety, and talk to your veterinarian about its coverage and acceptance.
SwiftScore Ranking Methodology for Wisconsin
We ranked the best pet insurance policies in Wisconsin based on a variety of important factors including the following:
Average monthly price for a 2-year-old Labrador Retriever with a $500 deductible located in Wisconsin with a 53225 zip code
Coverage and benefits
Key policy details including accidents and illnesses, surgeries, annual check-ups, cancer treatment, lab tests, and more
AM Best rating of the underwriter
Reimbursement percentage
Annual benefit amount
Technology and user experience

Ease of sign up

Policy language clarity
User reviews
Other state dog insurance resources
AL | AK | AZ | AR | CA | CO | CT | DE | FL | GA | HI | ID | IL | IN | IA | KS | KY | LA | ME | MD | MA | MI | MN | MS | MO | MT | NE | NV | NH | NJ | NM | NY | NC | ND | OH | OK | OR | PA | RI | SC | SD | TN | TX | UT | VT | VA | WA | WV | WI | WY