6 Best Alaska (AK)
Dog Insurance

Plans Compared in 2021

Updated on , by Matthew H. Nash – Licensed Insurance Agent

As a lifelong dog owner and licensed Alaska insurance agent, I know first hand that you never want to be backed into a financial corner where you are forced to euthanize your dog because you couldn't afford to pay for unexpected accidents or illnesses. Below we've examined the best Alaska dog insurance plans and share everything you need to know whether you live in Fairbanks, Anchorage, Nome, Juneau or anywhere in between. Read more about our unbiased ranking methodology and advertiser disclosure.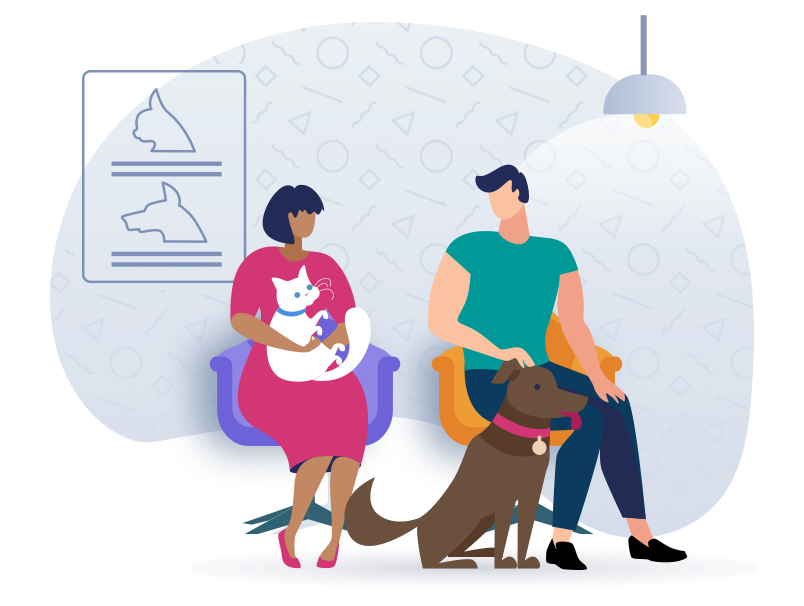 Top AK Dog Insurance Scored, Ranked & With Cost
Use our below table to quickly compare the best dog insurance providers in Alaska. The average monthly Alaska specific prices shown are based on a healthy 2-year-old Labrador Retriever with a $500 deductible and 90% reimbursement amount who is located in Alaska with a 99516 zip code. Costs may vary based on age, location, coverage amount, and depending on the breed of your puppy. Prices are accurate as of September 2021 and are subject to change. For the most up-to-date information, please visit the provider website.
4.9
SwiftScore

Our SwiftScore is a unique and proprietary insurance ranking system objectively comparing key metrics which are most important to Alaska pet parents. Learn more at the end of this page.
STANDARD PLAN
COST IN ALASKA

$28.57/mo
Figo offers users an amazing complimentary service to connect with Alaska vets via video chat 24/7
They also have an easy-to-use pet records app and real time claims tracker
Founded in 2013 and underwritten by Independence American Insurance Company
4.8
SwiftScore

Our SwiftScore is a unique and proprietary insurance ranking system objectively comparing key metrics which are most important to Alaska pet parents. Learn more at the end of this page.
STANDARD PLAN
COST IN ALASKA

$42.42/mo
Trupanion is the only provider on our list that has an unlimited annual benefit with no payout limits
They are unique in that they offer "Vet Direct Pay" instead of reimbursements
Founded in 1999 and underwritten by American Pet Insurance Company
4.8
SwiftScore

Our SwiftScore is a unique and proprietary insurance ranking system objectively comparing key metrics which are most important to Alaska pet parents. Learn more at the end of this page.
STANDARD PLAN
COST IN ALASKA
$37.32/mo
Their "Healthy Pet Deductible" allows your annual deductible to go down by $50 each year that you don't receive an insurance claim reimbursement
Embrace paid 93% of claims in 2019 and their member portal is user-friendly
Founded in 2003 and underwritten by American Modern Insurance
4.8
SwiftScore

Our SwiftScore is a unique and proprietary insurance ranking system objectively comparing key metrics which are most important to Alaska pet parents. Learn more at the end of this page.
STANDARD PLAN
COST IN ALASKA

$36.00/mo
They offer up to 100% reimbursement with a $20,000 annual maximum benefit for a reasonable fee and have fast reimbursement options
Wagmo Wellness plans reimburse you for the routine and preventative care you do for your pets annually
Founded in 2017 and underwritten by National Specialty Insurance Company
4.6
SwiftScore

Our SwiftScore is a unique and proprietary insurance ranking system objectively comparing key metrics which are most important to Alaska pet parents. Learn more at the end of this page.
STANDARD PLAN
COST IN ALASKA
$43.25/mo
Eusoh is not your typical pet insurance company but instead is a vet expense sharing community
Ideal for young, healthy pets and premiums vary depending on the amount of claims submitted in any given month
Founded in 2017, Eusoh is a mutual insurance company supported by its members
4.4
SwiftScore

Our SwiftScore is a unique and proprietary insurance ranking system objectively comparing key metrics which are most important to Alaska pet parents. Learn more at the end of this page.
STANDARD PLAN
COST IN ALASKA
$54.14/mo
Spot offers pet microchip implantation as part of standard coverage
They have an easy-to-use website and provide a 30-day money-back guarantee
Founded in 2017 and underwritten by Crum & Foster
---
4.9
SwiftScore

Our SwiftScore is a unique and proprietary insurance ranking system objectively comparing key metrics which are most important to Alaska pet parents. Learn more at the end of this page.
STANDARD PLAN
COST IN ALASKA
$28.57/mo
Figo offers users an amazing complimentary service to connect with Alaska vets via video chat 24/7
They also have an easy-to-use pet records app and real time claims tracker
Founded in 2013 and underwritten by Independence American Insurance Company
How much does dog insurance cost in Alaska for the 15 most popular breeds?
The price for Alaska dog insurance is almost always the same throughout the state including in Fairbanks, Anchorage, Nome, or Juneau etc. However, the prices will vary based on the age, health and breed of your puppy.
All prices shown below are based on a 90% reimbursement rate with a $500 deductible and a $5,000 annual benefit from Figo pet insurance. Please note: these prices should only be treated as a rough guide as of September 2021 and are subject to change. If you're looking for the most up-to-date cost of dog insurance in Alaska we suggest getting a quote directly with Figo or Trupanion.
Mixed Breed – $20.98/ mo
Labrador Retriever – $28.57/ mo
Golden Retriever – $28.52/ mo
German Shepherd – $30.81/ mo
Goldendoodle – $24.81/ mo
Chihuahua – $13.04/ mo
Siberian Husky – $28.65/ mo
Yorkshire Terrier – $18.00/ mo
American Pit Bull Terrier – $31.72/ mo
Australian Shepherd – $19.72/ mo
Dachshund – $18.61/ mo
Shih Tzu – $16.57/ mo
French Bulldog – $39.23/ mo
Boxer – $39.38/ mo
Labradoodle – $24.81/ mo
Not finding your specific dog breed? Figo pet insurance is our #1 recommendation for Alaska and they'll be able to give you a quick quote for your exact needs.
Alaska Dog Insurance FAQs
Most of your dog insurance questions should be answered below. However, if you have specific questions that are not addressed, contact your veterinarian or your dog insurance provider for more help.
What is dog insurance?
Dog insurance is a healthcare financial safety net for dog owners if your dog gets sick or injured and requires expensive veterinary treatment. Dog owners pay a monthly premium or fee for this service, with costs varying based on age and breed, what medical expenses are covered under the policy, what annual or per-procedure deductible the policy includes, and what percentage of treatment the company will reimburse for the customer. No two dog insurance plans are the same. That's why we have prepared this article. There are generally 3 styles of plans—good, better, best. Typically, the more you spend, the more comprehensive the plan.
What is the cost of dog insurance?
It depends. Dog insurance costs vary widely and depend on many factors, including:
Breed
Age
Health
Deductible
Annual limit
Reimbursement level
Coverage level
Is there a waiting period for pet insurance?
You bet! Just like with any insurance plan, waiting periods vary by state and insurer.
What can you tell me about dog insurance and its usefulness?
1 in 3 pets will experience an unexpected illness or injury. Every six seconds a pet owner is faced with a veterinary bill over $1,000. And every year 1 in 3 pets will suffer from an unexpected accident or illnesses that will require veterinary care. An unexpected condition or injury that requires diagnostic tests, surgeries, overnight hospitalization, and medication can cost more than many pet owners can afford. If your dog is healthy all its life and has no accidents, then it doesn't pay to buy it. But are you willing to risk the life and health of your puppy on a wager like that? It's wise to invest in a plan that covers these unintended consequences and costs and prevents a situation in which you are forced to euthanize your dog because you can't afford treatment. The number one reason dog owners invest in dog insurance is to avoid putting their dog down in the event of an unexpected illness or injury.
So how does it work when I need to use my pet insurance?
First is the sign-up process, where you provide information on the provider's website about your dog's breed, age, and basic medical history. You will then get a quote. This quote can change as you readjust your deductible, reimbursement percentage, annual limit, and coverage plan.

Second, call your dog insurance provider and get pre-approval for any medical procedure your dog is undergoing to make sure the provider covers it under the policy. Some providers will pay the vet directly, while others will reimburse you after paying the vet. The amount of time it will take to get reimbursed varies, however some providers.

Third, in the unfortunate event that your dog has an accident or gets sick, you may pay out-of-pocket at the veterinarian's office for treatment.

Fourth, you will then claim a reimbursement with your dog insurance provider. The amount you are reimbursed depends on your policy; it ranges between 70% and 90% of the costs after you pay your deductible. Most policies have annual payout limits and a waiting period of 14 days.
How much do veterinarians charge?
Unfortunately, Alaska is on the higher end of living costs in the United States with an average of about 24% more expensive than the US.
Estimated Vet Procedure Prices In Alaska
Dog (Small)
Dog (Large)
Exam / Vet Consultation
$124-$186
$124-$186
Diagnostic Bloodwork Panel
$99-$248
$99-$248
Pet X-Ray
$186-$310
$186-$310
1-2 Days of Pet Hospitalization
$744-$1860
$992-$2108
3-5 Days of Hospitalization
$1860-$3720
$2480-$4340
Treating / Repairing A Wound
(Cuts, bites, scratches)
$992-$2480
$1240-$3100
Pet Surgery
(accident, swallowed something, break)
$2232-$3720
$2480-$6200
Oxygen (pet asthma, heart failure, breathing issues)
$992-$3100
$1240-$3720
Ultrasound
(for diagnosing issues)
$372-$744
$372-$744
Vets USA with Regional Cost of Living Adjustments For Alaska
Additional costs like medications, appointments, vet office fees, and lab fees are not included above and should be factored in. So, the costs can quickly add up to be thousands of dollars.
For example: If your dog broke a leg that requires surgery, the surgery bill alone might be $3,000 but it also requires a few days in the hospital to monitor the pet, which now adds another $2,000. Not to mention the likely X-rays and diagnostic workups.
Investing in dog insurance is more important now than ever. Veterinary fees increased 85% between January 2000 and December 2011, according to the Bureau of Labor & Statistics. Over the same time, the overall consumer price index (CPI) rose just 31%. At this rate, veterinary fees will double every 13 years. Dog insurance is your backstop against potential financial catastrophe.
How does reimbursement work?
Say your insurance has a 90% reimbursement amount, a $250 deductible, and a $20,000 annual max benefit. Then imagine something happens that requires a $10,000 emergency vet surgery. In this scenario, your insurance company would reimburse you $9,000 minus your $250 deductible meaning that you would be out of pocket $1,250 instead of $10,000.
Deductibles: Higher or lower, which is better?
Ultimately, the choice is up to you. You can pay lower premiums (monthly bills) upfront, but a higher deductible (the amount you have to pay before the insurance company takes over and pays the rest) in the end, or you can pay a higher premium upfront, but a lower deductible at the end (claim). It's up to you to just stop to consider your budget and the prices of the premiums and deductibles involved.
What is a Deductible?
A Deductible is an up-front payment that you are required to pay before your insurance provider is obligated to honor a claim or pay their share. For example, if you have an annual deductible of $1,000, you will pay all expenses up to $1,000, even if your policy covers the procedure. So, if your dog's medical care costs $5,000 in 2021, you will pay $1,000, and the insurer will pay the other $4,000, depending on your reimbursement level. If you choose a lower deductible, say $50, you'll pay only $50, and your insurer $4,950. However, paying a lower deductible will cause your monthly premium—the amount of your bill each month—to go up. Below is an example of how changing a deductible for a fictional insurance provider, Acme Dog Insurance, on a given policy plan for a 1-year-old female Labrador affects your monthly premium:
| Annual Deductible | Monthly Premium |
| --- | --- |
| $50.00 | $143.24 |
| $500.00 | $68.72 |
| $1,000.00 | $39.11 |
Reimbursement Level
The deductible isn't the only cost that you will pay out-of-pocket. The insurer does not pay you back 100% of the cost of a covered procedure. It will generally pay you back somewhere between 70%-90% of the cost. If you choose 70%, your monthly premium will be lower, whereas it will be higher if you choose 90%. If you have $5,000 of annual dog medical costs and a $1,000 deductible, there is $4,000 remaining to be paid. If you chose a 70% reimbursement level, the insurer would only pay you back $2,800. If you chose a 90% reimbursement level, the insurer would pay you back $3,600. Let's take the same example of a 1-year-old female Labrador with Acme Dog Insurance to see how reimbursement level affects your monthly premium. We'll use a $500 deductible in this example:
| Reimbursement Level | Monthly Premium |
| --- | --- |
| 70% | $68.72 |
| 80% | $77.31 |
| 90% | $85.90 |
Annual Limit
This is the maximum amount that the insurer will pay for treatment in a given year. If you have a low limit, like $5,000, and your dog ends up having $20,000 worth of treatment, you will have to pay $15,000 out-of-pocket. The insurer will cover the full $20,000, minus the deductible and uncovered reimbursement percentage if you opt for unlimited coverage. Not every insurer allows you to choose a limit—some offer only one option. Acme Dog Insurance does offer the option of either a $5,000 limit or unlimited coverage, and we can see below how that affects the monthly premium for the same policy example we used above:
| Annual Limit | Monthly Premium |
| --- | --- |
| $5,000 | $62.13 |
| Unlimited | $68.72 |
How old does my dog need to be to get insured?
For most dog policies, your puppy has to be a minimum of 8 weeks old before you can apply for puppy insurance. Don't forget there is a small waiting period before the policy kicks in gear. Also, most providers do not have an age limit for when you can get dog insurance.
Is it better to get a pet insurance policy while my dog is young, or should I wait?
Get it after the 8-week minimum while he's a young healthy puppy. Enough said.
What about pre-existing conditions?
If your dog is already injured or ill when you apply for insurance, it is a preexisting condition, and you are out of luck. The condition first occurred or showed clinical signs or symptoms (there doesn't need to be a diagnosis) before your pet's coverage started, including waiting periods. The bottom line, you have to buy your policy while your dog is healthy. Insuring your pet early on means they're less likely to have pre-existing conditions that are excluded from coverage.
NOTE: If your dog is part of a breed at greater risk for a particular medical issue, you'll want to make sure that you choose a provider that covers breed-specific and genetic conditions. If you have a purebred dog, research the breed to see any conditions you should know about.
What is covered and what's excluded with dog insurance?
Coverage varies with each dog insurance provider, but generally, the items below are covered:
Emergency & Hospitalization
Surgeries
Veterinary Specialists
Hereditary & Congenital Conditions
Chronic Conditions (allergies, arthritis) and their medications
Cancer Treatments
FDA-Approved Prescriptions
Imaging
Knee Conditions
Ear infections
Diabetes
Prosthetics & Orthopedics
Hip Dysplasia and elbow dysplasia
Hernias
Eye disorders
Dental work needed resulting from an accident
Any accident or illness (unless specifically excluded)
Sudden Catastrophic Events (broken bones, eye infection, swallow objects)
What is not covered?
Pre-existing conditions
Routine, wellness, or preventative care
Spaying or neutering
Experimental procedures
Breeding, pregnancy or giving birth
Cloned pets or cloning procedures
Cosmetic surgery or elective procedures
Grooming
Supplements
Diet food
Routine dental care (cleanings, tooth removals)
Most parasites
Does pet health insurance cover lab fees and diagnostics?
Indeed. Tests and procedures like x-rays, CT scans, MRIs, ultrasounds, blood tests, urinalysis are covered.
What about emergency care & hospitalization, is that covered?
Yes.
What about chronic reoccurring conditions?
Yes but usually pre-existing conditions are not covered if they were known prior to signing up for your dog insurance policy.
Will pet health insurance cover vet bills after an accident?
Yes. There are exceptions for self-inflicted injury, however in most cases your dog is covered.
Does pet health insurance cover cancer treatments?
Yes. Standard treatments are covered while experimental treatments are not covered.
Am I covered for my pet's physical therapy?
Uncertain. Check with your policy.
Are there any restricted dog breeds for homeowners' insurance in Alaska?
No. Alaska has the attitude to "deal with the deed, not breed." We recommend checking with your town/city, borough, and neighborhood to be sure, as laws change.
4 Ways to Keep Your Dog Safe in Alaska
1. Winter Weather Care
Alaska is an extreme place to live, and keeping your dog out of severe Alaska weather will go a long way to keep them healthy and safe. Common sense dictates that if it's too cold outside for you, then it's too cold out for your dogs. The safest place to keep your dog is indoors. Dogs who are older or have health issues like diabetes or Cushing's Disease will have a more challenging time regulating their body temperature and staying warm outside.
Winter Tolerant Dogs
Not all dogs are going to be able to tolerate the cold the same way. Long-haired dogs and certain breeds like huskies and malamutes are going to do better in colder temperatures than smaller, short-haired breeds like chihuahuas and Boston terriers.
Bring All Dogs Inside When It's Extremely Cold
No matter the breed or age, all dogs should be kept inside when it's freezing, even if they have a well-insulated outside kennel. And if it's cold for long periods, consider moving an outdoor dog inside until temperatures warm up.
When You do go Outside
Before going for a walk, equip them with some winter wear and bundle up your pup well. Dress them in dog clothes like coats, sweaters, and boots to keep them protected against the chilly air and to help prevent frostbite and hypothermia from prolonged exposure. When walking with your pet, keep it on a leash at all times, so they don't wander off and encounter dangerous wildlife.
Keep Paws Clean
During those walks, all that ice, toxic deicer, and salt can build up in your dog's paws. And if your dog then licks them, he could be ingesting harmful poisons. Every time you come in from the cold, be sure to wipe down your dog's paws and check for mud and ice clumps.
Outdoor Dog Housing
Keep the opening to their doghouse clear by digging the snow away from the front to prevent it from getting inside the house when they go in and out. In cold weather, outdoor dogs should have heated water dishes, so they always have a source of water that's not already frozen. A doghouse should be secure, blocked from wind, and insulated. Provide warm bedding, use old coats, blankets, or even straws, and check the bedding daily to make sure it's dry. Beds get wet and no longer provide insulation. Straw works best for bedding and is a good insulator. If you provide electric heat to the doghouse, be sure you use a heating pad or mechanism designed especially for pets to prevent burns. Keep dogs out of cars or buildings with severe hot or cold temperatures.
When Inside
When they're inside, ensure their bedding is in a warm, comfy spot away from uncarpeted floors and drafty doors and windows. Make sure they drink plenty of freshwater while indoors before spending any time outside.
Bathe Sparingly
Even though this time of year can be particularly messy for dog owners, try to avoid giving your frequent dog baths when the temperatures are low. Not only can this contribute to dry, flaking skin, but it can also make him more susceptible to the cold until he is dehydrated again.
2. Beware Dangerous Wildlife
Dogs are vulnerable to bear, wolf, moose, and other animal attacks. Although many people enjoy being with their dogs in wilderness areas where they are allowed to run free, dog owners should understand that they are putting their dogs at risk for attack.

Carry bear sprays that contain red pepper oil and can be used against aggressive animals. If wolves or bears are chasing a dog, dogs will likely retreat to their owner, thereby introducing the threat to the people. It's best for dog owners to keep their dogs nearby and within sight during walks.

When camping, dogs should be kept inside your tent or camper at night or immediately outside if that's not possible. Be alert for signs of wolf activity such as tracks, scat, or scattered bones, and avoid camping in such areas. Carry bear spray! You can also strap bear bells to your gear when hiking to keep them away by announcing a human presence.

Spay and neuter your dog. In Alaska, wolves may attract female dogs in heat, and a female wolf may lure intact male dogs.
Protect your dog from Raptors
I suggest a hawk shield to prevent birds from scooping up small dogs.
3. Microchip your dog
Your dog should wear a collar with an ID tag. Plus, it is essential to microchip and be sure your contact information is current with your microchip service, or they may not locate you.
4. Household chemicals
Keep chemicals away from your dog. Whether you are treating your grass, garden, or pool with chemicals, they are very unsafe for your dog.
4 Unique Dog Rescue Shelters in Alaska
An animal shelter or dog pound is where stray, lost, abandoned, or surrendered animals are kept. They are an essential facet of our society and provide compassionate services for pet owners in helping to keep pets healthy, happy, and in safe homes. Alaska is loaded with excellent, caring animal shelters, and it was hard to narrow the list down to 7. Here are 7 shelters you can count on.
AMP provides a safe transition for homeless animals while educating the community in humane and responsible pet ownership.
---

Their mission is to provide humane care and shelter to all animals housed at the Kenai Animal Shelter, and fairly enforce the City's code of animal ordinances throughout the City of Kenai.
---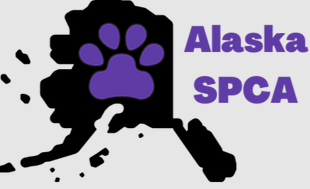 They provide spay/neutering, wellness exams, diagnostic exams, dental care, vaccinations, microchipping, and more.
---
Their services include community and classroom education, animal care education, donations and assistance with animal food, pet licensing, microchipping, veterinary care for shelter animals, pet disaster preparedness outreach, low-income spay and neuter clinics, and euthanasia and cremation.
---
Conclusion
Insuring your dog is a smart move that can potentially save you tens of thousands of dollars and save your dog's life! While we suggest you insure your dog when they are a puppy, it's still prudent to sign them up even as an adult dog. Your dog deserves pet insurance that will cover all their medical needs as they age, and you deserve the peace of mind of knowing you can afford any procedure they may require.
We've spent a lot of time and effort evaluating dog insurance policies and have concluded that the best dog policy for Alaska is Figo pet insurance. They consistently outperformed the others thanks to its extensive coverage and low monthly premiums.
SwiftScore Ranking Methodology for Alaska
We ranked the best pet insurance policies in Alaska based on a variety of important factors including the following:
Average monthly price for a 2-year-old Labrador Retriever with a $500 deductible located in Alaska with a 99516 zip code
Coverage and benefits
Key policy details including accidents and illnesses, surgeries, annual check-ups, cancer treatment, lab tests, and more
AM Best rating of the underwriter
Reimbursement percentage
Annual benefit amount
Technology and user experience

Ease of sign up

Policy language clarity
User reviews
Other state dog insurance resources
AL | AK | AZ | AR | CA | CO | CT | DE | FL | GA | HI | ID | IL | IN | IA | KS | KY | LA | ME | MD | MA | MI | MN | MS | MO | MT | NE | NV | NH | NJ | NM | NY | NC | ND | OH | OK | OR | PA | RI | SC | SD | TN | TX | UT | VT | VA | WA | WV | WI | WY