6 Best Mississippi (MS)
Dog Insurance

Plans Compared in 2023

Updated on by Matthew H. Nash – Licensed Insurance Agent

Dog parents throughout Mississippi want nothing but the best for much-loved four-legged friends, but sometimes emergency veterinary care can be unaffordable. Pet insurance eliminates much of that financial burden, but determining the right provider and deciphering complex policy language can be a real chore. As a licensed Mississippi insurance agent and proud dog owner, I put together this guide to help answer your questions about coverage, deductibles, exclusions, wellness plans and more. Whether you're in Gulfport, Jackson, Tupelo, Hattiesburg or beyond, this article has everything you need to know. Read more about our unbiased ranking methodology and advertiser disclosure.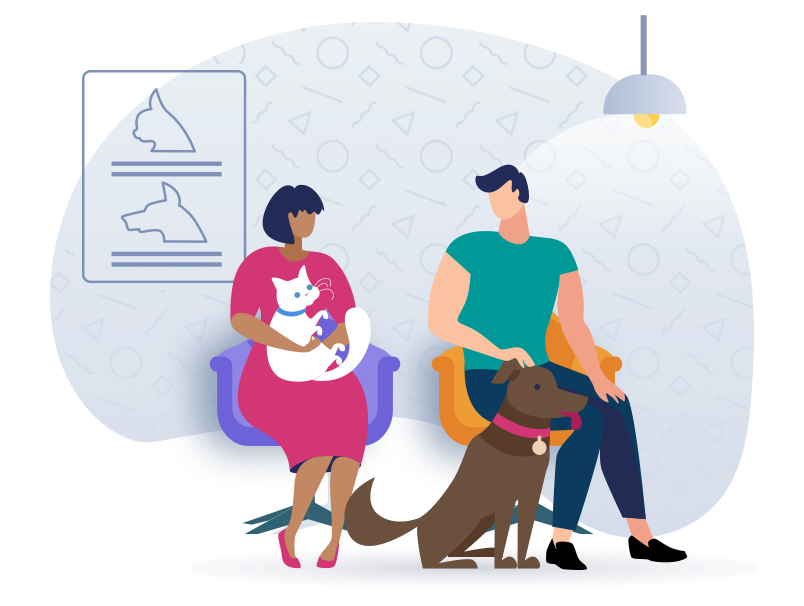 Top MS Dog Insurance Scored, Ranked & With Cost
Use our below table to quickly compare the best dog insurance providers in Mississippi. The average monthly Mississippi-specific prices shown are based on a healthy 2-year-old Labrador Retriever with a $500 deductible and 90% reimbursement amount who is located in Mississippi with a 39211 zip code. Costs may vary based on age, location, coverage amount, and depending on the breed of your puppy. Prices are accurate as of May 2023 and are subject to change. For the most up-to-date information, please visit the provider website.
---
How much does dog insurance cost in Mississippi for the 15 most popular breeds?
The price for Mississippi dog insurance varies depending on where you live. To give you an idea we've collected costs for three cities shown below. The prices will also vary based on the age, health, and breed of your puppy.
All prices shown below are based on a 90% reimbursement rate with a $500 deductible and a $5,000 annual benefit from Figo pet insurance. Please note: these prices should only be treated as a rough guide as of January 2023 and are subject to change. If you're looking for the most up-to-date cost of dog insurance in Mississippi we suggest getting a quote directly with Figo or Lemonade.
Mixed Breed

Jackson – $29.45/ mo
Gulfport – $25.67/ mo
Biloxi – $25.67/ mo

Labrador Retriever

Jackson – $40.11/ mo
Gulfport – $34.96/ mo
Biloxi – $34.96/ mo

Golden Retriever

Jackson – $40.03/ mo
Gulfport – $34.89/ mo
Biloxi – $34.89/ mo

German Shepherd

Jackson – $43.28/ mo
Gulfport – $37.72/ mo
Biloxi – $37.72/ mo

Goldendoodle

Jackson – $34.83/ mo
Gulfport – $30.36/ mo
Biloxi – $30.36/ mo

Chihuahua

Jackson – $18.33/ mo
Gulfport – $15.97/ mo
Biloxi – $15.97/ mo

Siberian Husky

Jackson – $40.23/ mo
Gulfport – $35.05/ mo
Biloxi – $35.05/ mo

Yorkshire Terrier

Jackson – $25.29/ mo
Gulfport – $22.03/ mo
Biloxi – $22.03/ mo

American Pit Bull Terrier

Jackson – $44.54/ mo
Gulfport – $38.81/ mo
Biloxi – $38.81/ mo

Australian Shepherd

Jackson – $27.69/ mo
Gulfport – $24.13/ mo
Biloxi – $24.13/ mo

Dachshund

Jackson – $26.13/ mo
Gulfport – $22.77/ mo
Biloxi – $22.77/ mo

Shih Tzu

Jackson – $23.27/ mo
Gulfport – $20.28/ mo
Biloxi – $20.28/ mo

French Bulldog

Jackson – $55.08/ mo
Gulfport – $48.00/ mo
Biloxi – $48.00/ mo

Boxer

Jackson – $55.29/ mo
Gulfport – $48.20/ mo
Biloxi – $48.20/ mo

Labradoodle

Jackson – $34.83/ mo
Gulfport – $30.36/ mo
Biloxi – $30.36/ mo
Not finding your specific dog breed? Lemonade pet insurance is our #1 recommendation for Mississippi and they'll be able to give you a quick quote for your exact needs.
Mississippi Dog Insurance FAQs
As we mentioned, there is a lot to know about dog insurance policies, what is covered, are certain breeds excluded, how old they should be, etc. We'll break down some of the answers for you in this section.
What is a dog insurance policy?
A dog insurance policy is similar to health insurance for humans. There are policies to cover accidents or ones that insure against illness and accidents. Some companies even offer a more supplemental plan for preventative wellness care but usually require the primary policy is also purchased.
Are certain things covered and others excluded in plans?
Each dog insurance plan is different, but most policies include heart disease, vomiting, swallowing objects, hip dysplasia, cancer treatments, blood tests, medications, surgery and hospitalization, and x-rays.

Wellness is typically not covered without a separate plan and may not be offered as an option. Many dog insurance policies will not cover dental exams/cleanings (unrelated to a medical issue), cosmetic procedures, breeding and labor costs (including spay/neuter), wellness exams, and vaccines.

No pet insurance will cover pre-existing conditions, which most providers consider any illness or accident that occurred before the insurance begins or during the waiting period. All plans have a waiting period, often between 2-30 days before coverage begins but after the policy has started before anything is covered.
How old/young should a dog be for coverage? Any breed restrictions?
We suggest you start dog insurance as soon as you can, but your dog should be no younger than 8 weeks old. We did see a few plans that would not offer a policy on a dog that was 14 years or older. While most dog insurance does not have breed restrictions, most homeowners insurance does. Insurance companies will offer homeowners insurance regardless of your dog's breed, but you have to shop around. Many providers maintain a list of restricted dogs deemed dangerous. They may refuse to offer homeowners coverage if you own one on the list or charge very high premiums to cover their liability. Mississippi is not a state where it is illegal to deny coverage based on breed restrictions. Hence, it is in your best interest to contact your homeowner's insurance company to see what your policy states.
Are there deductibles with dog insurance? Annual limits?
Dog insurance policies operate in much the same way as auto insurance for humans. You choose a deductible amount you are comfortable with, and then you must cover services out of pocket until you reach the deductible, and then the pet insurance kicks in. You can also set the rate to be reimbursed – 70, 80, or 90%.

A plan with a $500 deductible and 80% reimbursement with a $1,000 vet visit, would make you responsible for the full amount at the office, but submit a claim to your pet insurance provider for $400 because you are responsible for the deductible ($500) and 20% of the remaining cost ($100).

The more you want to be reimbursed for, the higher your monthly premium will be, just as the higher your deductible goes, the lower your monthly premium. Many policies have an annual limit to what they are willing to reimburse per year. If you want a higher yearly limit, expect to pay a higher monthly fee. Once you have a vet bill, you can submit a claim in many instances online or through an app.
5 Ways to Keep Your Dog Safe, Happy & Healthy in Mississippi
Because Mississippi has sweltering and humid summers, with a high chance of tornadoes and tropical storms, there are several things to keep in mind, so your dog stays healthy and safe.
1. Don't leave your puppy outside all the time
Dogs should not be left outside all day and night. They need to be out of the sun and high temperatures. If they must be outside during daylight hours, make sure there is adequate shade/covering. Water should be available at all times, inside and outdoors.
2. Be prepared for natural disasters
Have a plan in place for natural disasters and weather emergencies. Pack a bag for your pet that includes a copy of their current vaccination records, an extra medication set, a dog collar with tags and leash, collapsible food, water bowls, a towel, extra dry dog food, and bottled water.
3. Watch out for your dog eating too much sand
Along the Gulf Coast is Biloxi Beach, and frolicking around with Fido sounds like fun! Be careful, though, because dogs can ingest too much sand. Sand particles become wet and compact, leading to blockage of the intestinal tract, a hazardous condition. Keep an eye on your dog if they are digging, lapping up sandy water, or playing fetch with a sandy ball – activities that could add up to a lot of sand in your dog's body.
4. Check the weather before doing exercise
Walking your dog to get them to exercise is a great idea, but you have to be aware of the outside temperature and its effect on the pavement. When it reaches 85 degrees and stays elevated, the ground temperature can reach 135, which could cause blisters and burns to your dog's paw pads, as well as raise the risk of heatstroke. Place your hand on any surface – concrete, sand, asphalt, dirt – for 10 seconds to see if it feels comfortable to you.
5. Get the recommended vaccines
Make sure your dog stays healthy by getting its rabies vaccine, which is required by state law. According to the Mississippi State Department of Health, bats are the largest rabies carrier in the state, and both humans and animals can come in contact with them. Rabies cases usually turn fatal once symptoms appear, so your dog mustn't wander around and stay away from stray animals.
5 Stellar Dog Rescue Shelters in Mississippi
There are many dogs available for adoption in rescue groups and animal shelters throughout Mississippi. If you are looking to add a new fur family member, please consider adopting from one of the organizations below.
---
---
---
---
---
Conclusion
It's crucial to find the best dog insurance that meets your pet's needs and fits within your budget. The sooner you get dog insurance, the lower your costs will be and the easier it will be to avoid pre-existing conditions that won't have time to crop up. When you choose to get insurance, know that you protect your dog and future illnesses and injuries. We have found Lemonade pet insurance provides the best coverage at the most reasonable price.
SwiftScore Ranking Methodology for Mississippi
We ranked the best pet insurance policies in Mississippi based on a variety of important factors including the following:
Average monthly price for a 2-year-old Labrador Retriever with a $500 deductible located in Mississippi with a 39211 zip code
Coverage and benefits
Key policy details including accidents and illnesses, surgeries, annual check-ups, cancer treatment, lab tests, and more
AM Best rating of the underwriter
Reimbursement percentage
Annual benefit amount
Technology and user experience

Ease of sign up

Policy language clarity
User reviews
Other state dog insurance resources
Alabama (AL) | Alaska (AK) | Arizona (AZ) | Arkansas (AR) | California (CA) | Colorado (CO) | Connecticut (CT) | Delaware (DE) | Florida (FL) | Georgia (GA) | Hawaii (HI) | Idaho (ID) | Illinois (IL) | Indiana (IN) | Iowa (IA) | Kansas (KS) | Kentucky (KY) | Louisiana (LA) | Maine (ME) | Maryland (MD) | Massachusetts (MA) | Michigan (MI) | Minnesota (MN) | Mississippi (MS) | Missouri (MO) | Montana (MT) | Nebraska (NE) | Nevada (NV) | New Hampshire (NH) | New Jersey (NJ) | New Mexico (NM) | New York (NY) | North Carolina (NC) | North Dakota (ND) | Ohio (OH) | Oklahoma (OK) | Oregon (OR) | Pennsylvania (PA) | Rhode Island (RI) | South Carolina (SC) | South Dakota (SD) | Tennessee (TN) | Texas (TX) | Utah (UT) | Vermont (VT) | Virginia (VA) | Washington (WA) | West Virginia (WV) | Wisconsin (WI) | Wyoming (WY)