23
Puppy Essential Items

for 2023: Must-Have Shopping Kit List

Updated on by Matthew H. Nash – Licensed Insurance Agent

Congratulations on your new puppy! As a fellow puppy parent, I know exactly how you're feeling. To help you along, I've created this essential list of all the must-have items in addition to some top health and safety tips to ensure that your pup's arrival is seamless. Read more about our affiliate disclosure.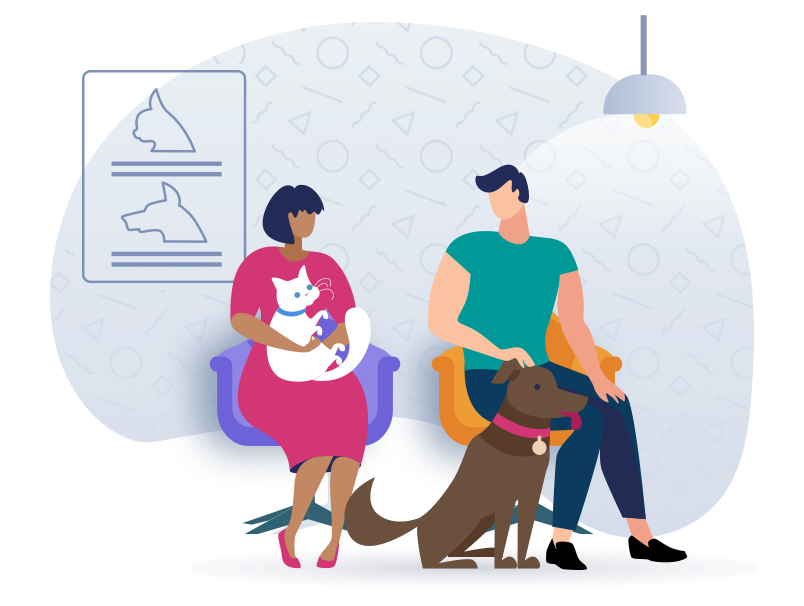 New Puppy Checklist Items – 23 Essentials
Please note: Everything on our list is important to consider at some point early in your puppy's life. However, it's good to know that pet insurance is one of the items that is smart to get before too long as it can save you so much money in vet bills. For example, Lemonade Pet Insurance covers spaying/neutering, vaccines, medications, hereditary diseases, and all kinds of emergencies starting at $10/ month.
When my puppy was 3 months old, he ate a stuffed animal and I had to take him to the emergency vet which cost me over $800. I wish I had had pet insurance to cover that unforeseen expense. Additionally, no pet insurance provider will cover pre-existing conditions once they are diagnosed. Therefore, if you sign up for pet insurance before any issues you will lock in the most favorable rates.
Other Puppy Checklist Items to Consider
Chew toys
Play toys
Travel crate (multiple sizes available)
Dog grooming supplies
Pet safe house cleaners
Stuffed toys
Tug toys
Fetch toys
Interactive toys
Glucosamine (helpful for joints)
Organic Hemp Oil for Dogs (for joint and paw health)
Pet Wellbeing Urinary Gold (beneficial for urinary tract health)
Ultimate Probiotic (for digestive support)
Puppy Hazards to Be Aware Of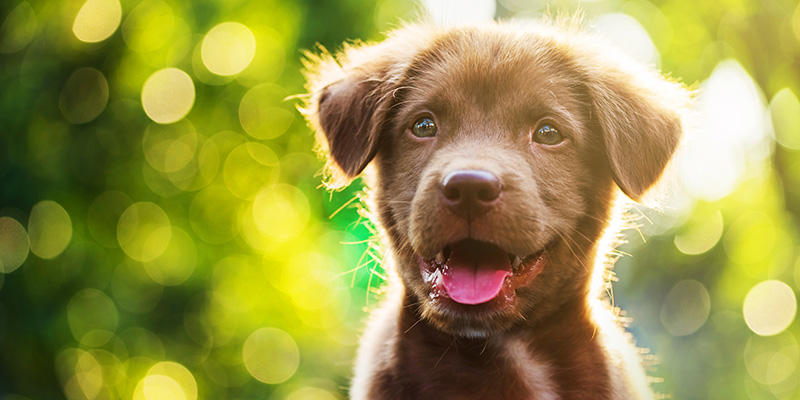 1. Houseplants
Many houseplants can be toxic to your little pal, so be sure to move them out of reach or put them in hanging pots. Some such plants include aloe vera, dumb cane, peace lily, spider plants, elephant ear, sago palm, philodendron, fiddle leaf fig, zz plants, etc. I recommend doing further research to determine which plants in your home may be hazardous to your puppy's health.
2. Human Foods
Dogs are known for stealing food from counters and tables when you're not looking and begging for scraps while everyone's gathered around the table, but it's vital to know which foods are a danger to your little pal. Examples of toxic foods include chocolate, onions (raw or cooked), grapes and raisins, any caffeinated item (coffee, tea, soda, etc.), macadamia nuts, alcoholic beverages, uncooked yeast dough (produces ethanol), fruit pits and seeds, dairy products, salts, spices, herbs, garlic, and more.
3. Trash and Compost Bins
Dogs can't help themselves. They want to get into everything possible, especially if there's a chance they may happen upon some food! However, your trash and compost bins pose many threats to your puppy's health and safety. I like this iTouchless Pet Proof Trashcan. Coffee grinds, tea bags and moldy food scraps could spell disaster for your furry friend. Worse yet are cooked bones from meat or poultry as they can splinter and cut your dog's mouth, cause choking or damage their digestive tract.
4. Household Cleaning Products and Other Chemicals
Our beloved dogs have a strange affinity for cleaning supplies and other chemicals, but even a few drops could maim or kill them. It is of the utmost importance that all of these items be stored in secure closets or cabinets with the lids screwed on tightly, especially since the smell of bleach, antifreeze and windshield washer fluid appeals to their noses. You can also often easily find pet safe cleaning products.
5. Medications and Supplements
Whether it is over-the-counter painkillers, prescribed medications, vitamins or supplements, most can be fatal for your pup. This is also true for any pet medications you may have in the house, should they consume more than the recommended dose. Store these items in secure, out-of-reach cabinets to keep your puppy safe.
6. Toys and Small Objects
Puppies are curious little creatures, which means they will chew on just about anything you leave laying around––especially if it's bright-colored or smells interesting. Therefore, keeping toys and other small objects out of their reach is one of the best ways to prevent choking episodes. Other items such as candy or snack wrappers, plastic bags, coins, jewelry, earbuds and pens/pencils are also worth keeping far from your puppy's reach. And be sure to make a habit of keeping the toilet lid down and the washer and dryers closed.
7. Windows and Balconies
Before bringing a puppy home, ensure that your windows are fitted with sturdy screens to prevent escapes or serious accidents. Also, be sure to keep your dog off any balconies you may have to minimize the risk of fatal accidents.
8. Fruit Trees and Plants
While fruit can be healthy for dogs, other parts of the plants and trees may be toxic. The pits and seeds can be choking hazards, cause life-threatening intestinal blockages or may poison your beloved pup as most contain cyanide. The same goes for many common garden plants such as lilies, azaleas, begonias, daffodils, tulips, rhododendrons, oleander, etc.
9. Fertilizers and Lawn Feed
Fertilizers made from blood or bone meal are highly poisonous to dogs and can lead to intestinal blockages or pancreatitis. Furthermore, conventional lawn feed is made with ferrous sulphate, which can cause skin burns or lead to iron poisoning and gastrointestinal problems. The same is true for weed killers and other pesticides. Whenever possible, opt for organic and locally produced fertilizers and garden solutions.
10. Carbon Monoxide
Keeping your house fitted with active carbon monoxide detectors will help prevent your little buddy from getting carbon monoxide poisoning. Dogs that sleep near boilers or fuel-run heaters are even more susceptible because of their proximity to a potential leak. Should your dog suddenly seem weak, lethargic and uncontrollably sleepy, get your pup out into fresh air and call your vet immediately. You can find carbon monoxide in most hardware or home improvement stores.
11 New Puppy FAQs
1. Where should my puppy sleep the first night?
Your puppy's first night at home with you is an important opportunity to establish expectations and a routine. It can set the tone for a long time to come, so be sure Prepare a crate for your puppy that is cozy and conducive to sleeping. Be sure to place it next to your bed so they do not feel abandoned. This area should be free of drafts or noise. To prevent future complications, do not bring your puppy to bed with you. Giving them a stuffed toy and an old shirt that smells like you to snuggle with will help put them at ease.
2. Should I wake my puppy to go pee?
Unlike adult dogs, puppies cannot hold their bladders for 6 hours straight. Your puppy will need bathroom breaks throughout the night. Be sure not to allow your puppy to empty their bladder in their crate. For training purposes, take them outside to pee just before bed, at least every 2-3 hours after that and more frequently for younger pups.
3. Is pet insurance worth it and when is the ideal time to sign up?
Pet insurance provides a crucial financial safety net so that your dog can receive life-saving treatments and procedures, irrespective of the cost. The ideal time to insure your puppy is once they turn 8 weeks old, guaranteeing you the most coverage for the lowest rate since they will most likely not yet have developed any pre-existing conditions. As stated above, I recommend Lemonade Pet Insurance.
4. How many times should I feed my puppy per day?
For puppies between 6-12 weeks, four meals daily of puppy-specific food (wet food) is adequate. Once they reach 3-6 months, you can reduce their meal frequency to three meals per day. Once they are 6-12 months, they will need only two meals daily. Consult your veterinarian to determine the appropriate portion size for your puppy's age and breed. Once they are older than 12 months, your vet can also advise you about transitioning your dog from nutrient-dense puppy food to adult maintenance food.
5. Should I always have fresh water available?
Proper hydration can help prevent many canine health issues. While feeding your dog moisture-rich foods is essential, having fresh water available at all times is equally so. Remember to wash your puppy's water bowl daily with soap and hot water to prevent bacteria from building up.
6. Is getting a DNA test legit?
DNA tests for dogs are a relatively new phenomenon, and manufacturers may cite up to 90% accuracy. Just be aware that there is a margin for error and that these tests are a relatively new development in the canine world. That said, they can help you determine your dog's breed mix and which chronic conditions they may be prone to developing. I like the Embark DNA Test the best.
7. At what age should I get my puppy spayed or neutered?
The standard practice is to get puppies spayed or neutered between 4-6 months. However, the American Kennel Club advocates for delaying these procedures based on breed size since research out of the University of California-Davis shows that early spaying and neutering interrupts the full development of their sex hormones. This can increase your puppy's chances of having cardiovascular, musculoskeletal and psychological issues and adversely affect their immune system. Allowing your dog to mature fully first is best. Since toy dog breeds tend to develop faster, 6-9 months is an appropriate window to get them spayed or neutered. For large and giant breeds, 12-18 months is ideal and somewhere between 6-12 months for small and medium breeds. I suggest you consult your veterinarian and breeder for advice specific to your puppy's breed and size.
8. How many times should I walk my puppy per day?
Taking your puppy for walks is an opportunity to tackle many things: mental stimulation, socialization, training, exercise and, of course, peeing. Unlike adult dogs who thrive with twice-daily walks, you will need to take your puppy out several times a day. The minimum recommended is 6 but maybe more if your puppy expresses the need to poo more frequently.
9. How often should my puppy pee or poop per day?
Every puppy is different, but really young ones typically cannot hold their bladders for more than 15-20 minutes. Each time they get excited, expect them to pee! However, a 3-month-old puppy will need to relieve themselves once every 3-hours at the very least. A good rule of thumb is that the number of hours your puppy can hold their bladder corresponds with the number of months of their age. However, once they reach 6-months, never force them to wait more than 6 hours. The longer they do, the higher their risk of developing a bladder or a kidney infection. As for bowel movements, you can expect at least 6 per day, though possibly more.
10. Should I take an online or in-person obedience class with my puppy?
It depends on your circumstances. If commuting to and from lessons will be too challenging for you, you may want to consider online obedience classes. Many pet parents like remote learning because most courses compile all of the information in video format and easy-to-read PDFs so you can refer to them at any time. That said, consistent in-person obedience training can often yield faster results since you will have someone giving you immediate feedback on how to best lead and train your pup. Our favorite online puppy training program which is also very affordable is the Brain Training For Dogs with Adrienne Farricelli.
11. How long can I leave my puppy alone and is a pet sitter recommended?
This depends on the age of your puppy. For an 8-10 week-old, an hour or less is the most your little one will be able to hold their bladder. Otherwise, expect to come home to a mess! For a 10-12 week-old, keep your time away under 2 hours. And for a 3-6 month-old pup, stick to the one-hour per one-month standard mentioned above. Keep in mind that even that can be a stretch, though. If you can't get home in time, I recommend having a pet sitter look after your new pal, especially as they can experience separation anxiety. Many breeds don't do well with being left alone, regardless of age, so I encourage you to check with your veterinarian and breeder for further guidance.
A final note about pet insurance
Before my puppy, Horace, was one year old I spent over $3,000 in vet bills. You might think I was a neglectful pet parent but I was the exact opposite. Puppy's get into strange things all the time. Had I known at the time, I would have 100% had a pet insurance plan and it would have saved me thousands of dollars.
I have spent dozens of hours researching pet insurance, including getting quotes and comparing coverage from all the most popular brands. Regardless of where you live and what kind of puppy you have I am confident that you will also find that Lemonade Pet Insurance offers the ideal combo of coverage and price.
I wish you and your furry friend all the best and years of health and happiness.