The Swiftest Pet Insurance Affiliate Program


Join The Swiftest's affiliate program to promote our pet insurance comparisons. We pride ourselves in paying one of the highest commissions in the industry and strive to have the ultimate support for our affiliate partners. You will have your own dedicated account manager available 24/7 to help guide you in optimizing your efforts for maximum ROI.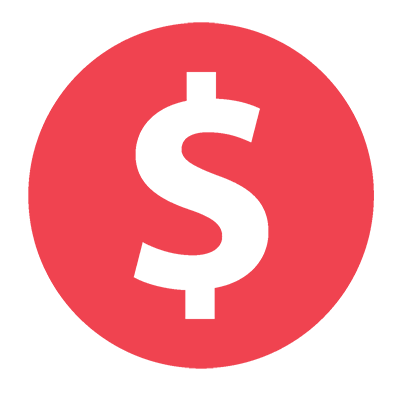 High Commissions
We pay one of the highest pet insurance commissions in the industry at $125 per conversion.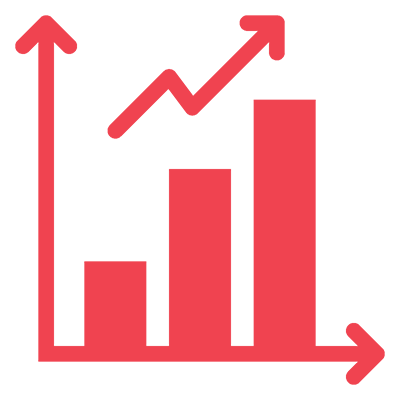 Granular Reporting
Track everything you need from the ground up with our EverFlow affiliate dashboard.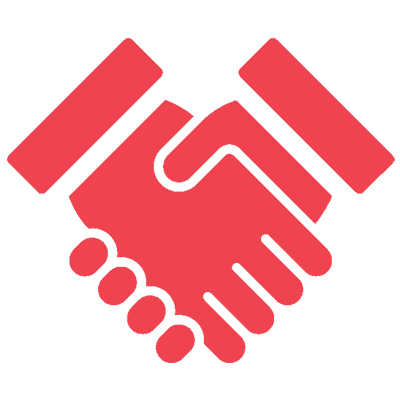 Dedicated Manager
Get support 24/7 from your dedicated San Francisco based account manager and optimization specialist.
If you would like to apply to the program simply fill out this form HERE.
Testimonial
"I've been working with The Swiftest Pet Insurance affiliate program for several months now and am very pleased with the results so far. I tried applying to several other programs and only one accepted me. What's more is the other program I tried didn't pay very well and didn't convert any where near as well as The Swiftest.
Below are my numbers for April 2023:
321 visits
9 conversions
2.80% conversion rate
$1125 commission
As a pet blogger, this is income that I wouldn't have otherwise had and I only promoted the program on a call out from general pages about pets (not insurance related pages)."
~Anonymous Vet & Pet Blogger based in Lubbock, Texas
Become a partner today, sign up HERE →
Still got questions?… Keep reading.
Frequently Asked Questions

1. Why should I trust The Swiftest?
Our business was formed in 2020 and our founders have almost two decades worth of experience in the insurance industry. We are nationally licensed agents based in San Francisco with a background in managing affiliate programs for some of the largest insurance companies in the world.
We have 500+ active partners of all sizes and have sold thousands of pet insurance policies. We only work with the best insurance companies, all of which are vetted and A-rated. Our affiliate program is powered by Everflow which is the industry leader in affiliate management software. This guarantees the most accurate link tracking and the most granular reporting for you to easily measure the success of all your campaigns.
Lastly, our research studies and interviews have been featured in major publications all over the world including, but not limited to 24/7 Wall Street, Business Insider, Yahoo News, Jerusalem Post, India Times, The Sun, MSN, American Express, Travel & Leisure, Elle, Mashable, The Scotsman, The Daily Hive, and hundreds more.
2. Why should I sign up with The Swiftest instead of getting a partnership directly with a pet insurance company?
In our first-hand experience, over the past three years, most pet insurance companies are inundated with applications and will most likely not even respond to new applicants. Whereas at The Swiftest, we approve all legitimate applications within 24 hours. We are licensed in insurance in all 50 states, which allows us to negotiate significantly better payment terms, combined with having spent hundreds of thousands of dollars in paid advertising to gain the trust of partners and to broker substantially better rates which we can then pass along to you as one of the highest commissions in the industry.
Additionally, we have found that our comparison pages convert much better for our partners than just promoting one pet insurance brand. This is because you are providing an unbiased comparison where your audience can make an informed decision on which provider is best for their needs.
3. What are typical conversion rates?
Conversion rates vary drastically by the source of traffic. For example, a post on Instagram won't convert nearly as well as a dedicated article on pet insurance that someone searched for via Google. However, our general rule of thumb is you can expect a conversion rate somewhere between 1% to 5% when you send quality traffic to our comparison pages. A few of our partners are seeing as high as 8% conversion rates but this is rare. Ultimately, the only way to know for sure how well your traffic will convert is to test it out for yourself.
4. Who partners with The Swiftest?
As mentioned, The Swiftest Pet Insurance comparison service was launched in 2020 and has helped thousands of pet parents find the ideal insurance plan for their fur baby. We have over 300+ partners monetizing their business and helping their customers find peace of mind through pet insurance. Our partners include emergency vets, groomers, breeders, service animal associations, pet training schools, bloggers, influencers, animal rescue shelters, pet suppliers, and more. You will be in great company.
5. When do you pay? How can I get paid?
Because we work with insurance partners, we pay you when we get paid and the sale clears without a cancellation or fraud is detected. We pay 60 days in arrears and have never missed a payment to our partners in 3 years.
6. How can I benefit from being an affiliate?
We handle the insurance so you can handle what you do best. We create an additional income stream for you that can be substantial with little to no effort on your part once it's set up. However, in general, you will get out of the partnership what you put in. If you ever want guidance or help with your marketing efforts, you have a 24/7 US-based account manager always a phone, zoom or email away.
Additionally, we have conducted extensive surveys and interviews with dozens of veterinarians across the country and all of them said they wish every pet owner had pet insurance. The reason is because it allows animals to live longer and healthier lives and prevents unnecessary euthanasia for pet parents who can't afford an emergency bill, which can be heartbreaking. You are providing your audience with a service that is a win-win for all involved.
7. I live outside the United States, can I still sign up and get paid?
Yes, we have many partners from all over the world. We pay via Wise to international partners and PayPal and Direct Deposits are options for US-based partners. One thing to note is that we only service customers looking for pet insurance in the United States so as long as your audience is US-based when we can pay you the commission wherever you are located in the world.
8. How long is your cookie good for?
30 days. We've found that most conversions occur within one week of clicking the affiliate links and rarely occur after 30 days since all conversions are based on "last click".
9. I don't have a website, can I still join?
Yes, you can still sign up and refer via email, social media, other online channels, or even via QR codes on brochures.
10. Do I need a large audience to get approved?
No, we work with hundreds of businesses of all sizes in every niche imaginable. We like to foster partnerships with individuals or businesses and grow together.
11. I have a pop-up shop that sells dog treats at festivals, do you have a QR code I can use to refer people?
Yes! When you sign up, you will have access to a unique link as well as a QR code, some of our partners put the QR code on flyers or business cards.
Join our affiliate program HERE →