23
Kitten Essential Items

for 2023: Must-Have Shopping Kit List

Updated on by Matthew H. Nash

Congratulations on becoming a cat parent! You must be thrilled to be welcoming a kitten into your life. Since there is plenty to do before bringing the little one home, we've created this kitten essentials list, which is based on our own experience caring for kittens and cats of all ages. We also feature the best cat-related items along with crucial health and safety insights to ensure your kitten's arrival goes as smoothly as possible. Read more about our affiliate disclosure.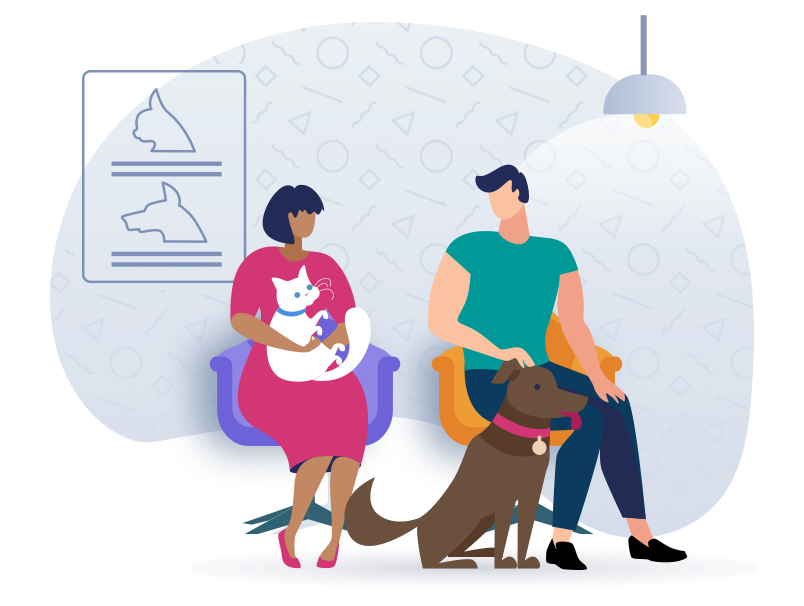 New Kitten Checklist Items – 23 Essentials
Please note: Everything on our list is important to consider at some point early in your Kitten's life. However, it's good to know that pet insurance is one of the items that are smart to get before too long as it can save you so much money in vet bills. For example, Lemonade Pet Insurance covers spaying/neutering, vaccines, medications, hereditary diseases, and all kinds of emergencies starting at $10/ month.
Within the first year of owning my new kitten, Ramen, pet insurance has saved me close to $1,000 and I haven't even had any emergencies. I wish I had known about pet insurance with all my previous pets because it would have saved me many thousands of dollars. Additionally, no insurance provider will cover pre-existing conditions once they are diagnosed. Therefore, if you sign up before any issues arise you will lock in the most favorable rates.
Other Kitten Checklist Items to Consider
10 Kitten Hazards to Be Aware Of
1. Houseplants
Most people don't realize how many houseplants pose a grave danger to cats. It's crucial to remove these plants before bringing a kitten in to your home or, at the very least, put them entirely out of your little buddy's reach. Some of the most popular houseplants that happen to be toxic for cats include but are not limited to: aloe vera, cutleaf philodendron (monstera), jade plants, peace lilies, snake plants, English ivy, dumb cane, sago palm, and spider plants.
2. Human Foods
Cats are carnivorous by nature and are not meant to be eating anything other than meat, poultry, or fish. It must be unseasoned, free of oil and butter, and have all bones removed. Anything else, including milk, can have long-term adverse health effects on your cat. Be sure to keep the following away from your cat at all costs: garlic, onions (or any food in the same family), chocolate, coffee in any form, caffeinated beverages, alcohol, xylitol, grapes (including raisins and similar), avocados and any moldy food.
3. Trash and Compost Bins
While cats certainly don't compare to dogs when it comes to digging in trash and compost bins, they have their moments. If your cat is highly food-motivated, they may take on the occasional trash can-diving mission, particularly if they smell fish or meat. If so, they risk getting salmonella or e. coli from eating moldy food scraps, and they might also choke on small items or from ingesting bones from cooked meat, poultry, or fish, which can splinter and cut their mouth and cause damage to their digestive tract. Keep all trash securely stored away out of paw's reach!
4. Household Cleaning Products and Other Chemicals
For some odd reason, cats have an affinity for cleaning products and other chemicals around the house, which, even in tiny amounts, are incredibly toxic to them. Some such items include bleach, detergents, anti-freeze, insect and rodent poison, insecticides, herbicides, fertilizers as well as dog flea and tick medication. Be sure to keep these items properly stored away in areas your cat cannot reach, with lids screwed on tightly and bags sealed.
5. Medications and Supplements
Often medications, vitamins, and supplements beneficial to humans can be deadly for cats. Examples of these are NSAIDs, most cold and flu medicines, Tylenol (acetaminophen), birth control pills, and prescription medications for diabetes, anxiety, cholesterol, blood pressure, depression, and ADD/ADHD. Also, most cat-specific drugs you may have around the house can pose a serious threat to your cat's life since consuming more than the appropriate dose can be fatal.
6. Toys and Small Objects
Cats are curious creatures who will happily chew on small objects and bright-colored toys or have alluring smells. They might even chew apart their own toys and swallow bits and pieces that may make them sick, block their intestines or even lead them to choke. Be aware that cats love things that make interesting noises, such as snack and candy wrappers, coins, jewelry, plastic bags, pens and pencils and earbuds. Keeping these items out of your cat's reach may spare you a lot of pain and heartache in the future. Lastly, keep your toilet lids down, washers and dryers closed and your bathroom door shut whenever water is in your tub.
7. Windows and Balconies
Cats are incredibly observant creatures who love to gaze out windows, watching whatever is happening outside. To prevent them from escaping or inadvertently falling out, you will need to fit your windows with the sturdiest screens possible. Despite being some of the most graceful and agile creatures alive, most cats would not survive falling from a balcony, so keep your pal away.
8. Fruit Trees and Plants
Grapes and raisins are so toxic for cats that their consumption could result in organ failure or kidney disease. While most cats cannot stand the smell of citrus fruits, it is still worth mentioning that they can cause serious stomach problems. If your cat consumes any of these fruits, immediately get them to a veterinarian. Most other fruits are safe for cats to eat, even if they are not nutritionally appropriate. Keep in mind that while many fruits may not be toxic, their seeds or pits can lead to choking, and the fruits' tree or plant leaves may have fatal outcomes if chewed or ingested.
9. Fertilizers and Lawn Feed
Lawncare products and fertilizers are highly toxic for cats. If your cat spends any time outdoors, these toxins get on their fur and are absorbed by their paw pads. Since they are avid self-groomers, they also ingest these toxins orally. Even indoor cats can become ill from inhaling them during nearby spraying or coming into contact because humans bring them into the house on their shoes. You can prevent devastating health conditions from developing by using only organic and all-natural fertilizers and products such as compost.
10. Carbon Monoxide
Carbon monoxide poisoning often affects cats before humans since they live so close to the ground. Do not let your cat sleep or spend too much time near fuel-powered heaters or boilers in case of a possible leak. If your cat suddenly becomes weak, uncontrollably sleepy, lethargic, dizzy, and struggles to breathe, get them outdoors into the fresh air and contact your vet at once, as these are common carbon monoxide poisoning symptoms. Long-term exposure can be fatal. Carbon monoxide detectors are available for purchase at most home improvement and hardware stores.
12 New Kitten Frequently Asked Questions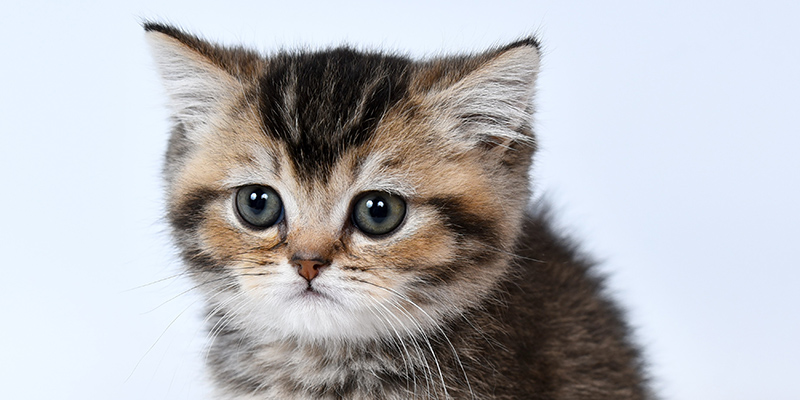 1. Where should my kitten sleep the first night?
Your kitten will need a warm, cozy room to sleep in. Your bedroom may be the best option so you can keep an eye on them. Be sure to have a comfortable bed for them and cover it with several blankets to ensure your little pal stays warm throughout the night. Keep the bed elevated at least a few inches to protect them from cold, drafty floors, and place their water bowl nearby. Their litter box should be visible and within a short distance of their bed, but not too close. You don't want them accidentally kicking litter into their water bowl or bed. Remember, your kitten will be adjusting to a new place, and the more you can make them feel safe and secure, the easier the transition will be.
2. How do I make sure my kitten uses the litter box?
Getting your kitten to use their litter box can be easy if you start off on the right foot. Set the litter box up in an area that gives them privacy but is spacious––never in closets or cabinets––and keep it away from their water bowl, food dish, and bed. Fill it with fragrance-free litter as synthetic fragrances irritate many cats. The proper setup is crucial to them developing good bathroom habits.

To begin training your kitten, place them in the litter box after they have some food or water. Let them sniff around. If they do not start digging on their own, gently hold their front paws and simulate digging in the litter. You will also need to do this if you notice them digging at the floor. Most kittens learn to use litter boxes quickly, and some may already understand this if their mother used a litter box.
3. Is pet insurance worth it and when is the ideal time to sign up?
Pet insurance provides vital financial protection so that your kitten will be able to receive life-saving care and treatments, regardless of how expensive they may be. The best time to insure your kitten is once they turn 8 weeks old because the chances of them having developed any pre-existing conditions are minimal. As a result, you will get the lowest pet insurance rate for the best coverage. As stated above, I recommend Lemonade Pet Insurance.
4. How many times should I feed my kitten per day?
The value of immediately establishing a feeding schedule with your kitten cannot be underestimated. Do not simply leave a bowl of food out so they can graze on throughout the day since this often leads to excess weight gain. We recommend feeding them wet food three times daily as it has high moisture content and can help prevent your little friend from becoming dehydrated.
5. Should I always have fresh water available?
Always keep a fresh bowl of water available for your kitten. Either purchase an automatic water dispenser or refill their water bowl twice per day. Be sure to wash their bowl daily to prevent bacteria and hair build-up.
6. Is getting a DNA test legit?
Cat DNA tests are an excellent way to gain insight into your kitten's breed mix and lineage, any health conditions they may be predisposed to, and typical personality traits. Keep in mind that all pet DNA tests have a margin for error and are relatively new products in the world of feline care. I like the Wisdom Panel DNA Test the best.
7. At what age should I get my kitten spayed or neutered?
If you plan to keep your kitten indoors, waiting to get them spayed or neutered until they are between 5 and 12 months old is fine. There is an entire field of veterinary medicine dedicated to the increased health benefits of spaying and neutering later since it allows your cat's sex hormones and immune system to develop properly before having the procedure. However, if you plan to allow your cat to roam outdoors, having the operation earlier is also fine.
8. How much exercise does my kitten need per day?
The great thing about kittens is that they will always tell you when they want your attention. Expect your kitten to have short bursts of play and rambunctious activity and then go back to napping since they generally need to sleep anywhere from 18 to 22 hours per day. Do not try to force your kitten to play once they've lost interest, or else they will associate their exhaustion with you and hurt your relationship.
9. How often should my kitten pee or poop per day?
Healthy kittens over three weeks tend to urinate 3-4 times per day and have 1-2 bowel movements per day. If your cat eliminates less than this, it could be a sign of dehydration and constipation. To boost hydration and alleviate constipation, feed your kitten only wet food and add a little water to their meals. Also, remember to empty their litter box frequently, scrub the box and change the litter weekly. Otherwise, it may deter your kitten from eliminating normally.
10. How long can I leave my kitten alone and is a pet sitter recommended?
While cats are fairly independent creatures, kittens tend to get lonely much easier. Although kittens sleep most of the day, they need human interaction every 4 to 6 hours. Combined with their three daily feedings, we do not recommend leaving your kitten home alone for more than 4 hours. If left to their own devices for too long, your little kitty may get into trouble. Once they turn 6 months old, leaving them alone while you're at work is OK. However, if you are regularly out of the house for long stretches of time, having a pet sitter visit or getting a second cat would stave off loneliness and potentially destructive behavior.
11. How long does it take for kittens to settle into a new home?
Every cat's experience is different. Preparing your home for your new kitten's arrival will make settling much easier. Keep the space as calm and relaxing as possible. Sticking to a feeding schedule, cleaning their litter box regularly, giving them plenty of love and affection, and providing ample toys and scratching pads will help them make the transition faster. Many people start by giving their kitten a single room to get used to for a few days or a week before allowing them to wander freely throughout. However, not all cats need this. Simply closing off parts of your home may be adequate based on the size. Allow your cat's body language, mood, and disposition to inform your decision.
Do cats learn their names?
Cats, especially kittens, can learn their names rather quickly. To teach them, say their name and once they look at you, reward them with a bit of food or a treat and some affection. Repeat this frequently within the first few weeks of their arrival, and your little one should be able to learn their name in no time.
A final note about pet insurance
Before my kitten, Ramen, was one year old I saved close to $1,000 in vet bills including wellness coverage. Previously, when I had my dog, Horace, I spent over $3,000 in vet bills without any insurance coverage. You might think I was a neglectful pet parent but I was the exact opposite. Puppies and kittens are curious by nature and just like human toddlers they are accident prone. Thankfully, I learned the hard way so that now if anything goes wrong with Ramen I will be covered and that will save me thousands of dollars and many sleepless nights.
I have spent dozens of hours researching pet insurance, including getting quotes and comparing coverage from all the most popular brands. Regardless of where you live and what kind of kitten you have, I am confident that you will also find that Lemonade Pet Insurance offers the ideal combo of coverage and price.
I wish you and your furry friend all the best and years of health and happiness.