7 Best Japan
Travel Insurance

Plans for US Citizens in 2023

Updated on September 12, 2023 by Matthew H. Nash – Licensed Insurance Agent

With ancient temples, delicious cuisine, intriguing history, and exciting, futuristic megacities, Japan is one of the most alluring countries in the world. Americans fascinated by a blend of traditional and modern cultures and stunning natural landscapes flock to this East Asian gem of a nation. However, with the continued uncertainty regarding travel and the heightened risks of luggage issues, emergencies, trip delays, and cancellations, protecting yourself and your travel companions with the best Japan travel insurance policy is vital. In this article, I share with you the expected costs, various levels of coverage to consider, and the most critical distinctions between top plans. Read more about our unbiased ranking methodology and advertiser disclosure.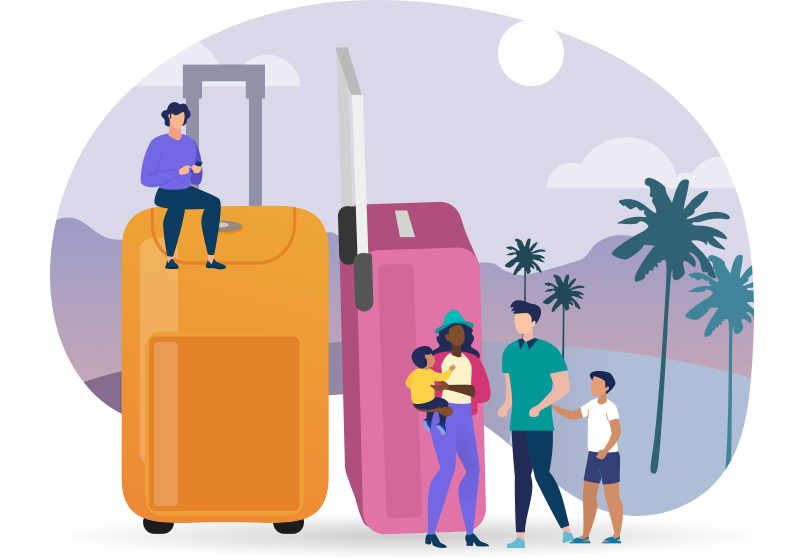 Japan travel insurance FAQs
What is the best travel insurance company?
Currently, there are 22 trusted and well-established travel insurance providers. The best way to determine which can offer you the best plan for your vacation to Japan is to use a comparison website. I like Withfaye.com since it only features policies from the most reputable companies and has good customer service. I also find their filters helpful in sorting through plans to determine which ones suit my needs.
How long will my Japan travel insurance plan be valid?
This depends on the type of plan that you purchase. Single-trip travel insurance will cover you from when you leave home for your vacation to Japan until you get home. That said, policies that do not include trip cancellation coverage are called International Medical policies. These plans often provide coverage for 1 year, but some you can renew for up to 3 years. Annual travel insurance plans provide medical care and evacuation coverage for multiple trips within the space of a year.
I'm healthy and in shape. Do I still need trip insurance?
Regardless of how healthy or fit you may be, trip insurance protects you financially against unforeseen events and accidents, such as injuries, sudden illnesses, trip cancellations, and lost, stolen, or damaged luggage. Having the right policy in place before you leave on your vacation to Japan will put you at ease, knowing that your investment in your trip is covered.
Where can I find the cheapest trip insurance plan?
I've noticed that the cheapest plan doesn't always suit a traveler's insurance needs. Therefore, I recommend using a comparison site like Withfaye.com and applying the necessary filters to determine the best-priced policy that meets your coverage requirements.
What is Trip Interruption coverage, and how does it work?
Trip Interruption applies to unexpected events that lead to you having to end your vacation early and go home. These are usually significant incidents, such as terrorist attacks, termination from your job, natural disasters, or the passing, illness, or injury of your or any other traveler insured on your policy. Your Trip Interruption benefits are calculated based on your "total trip cost" (see the next FAQ below) and become active as soon as your Japan vacation begins, which is why trip insurance providers classify them as "post-departure" benefits.
How is "total trip cost" defined when it comes to insurance?
Travel insurance companies calculate your Trip Cancellation and Trip Interruption benefits based on your "total trip cost," so you must list it correctly on your policy application. For this reason, never list your total trip cost below what it is to get a cheaper plan. If you do not list it accurately, you will be deemed ineligible for the benefits should you ever need them.

To calculate "total trip cost," add up the full cost for your prepaid, non-refundable expenses for your Japan trip. These include airfare, cruise fees, hotels, ground transportation, retreats, tours, event tickets, activities, classes and other entertainment. Remember to factor in everything you've paid for in advance, for which you cannot get a 100% refund should you need to cancel. Also, you must include any penalties you'd incur if you cancel, regardless of whether you prepaid or not.
Does travel insurance coverage extend to the death of a relative?
This will depend on the travel insurance policy you decide to purchase. Some plans offer more comprehensive coverage than others. For example, with the cheapest plans, your provider may not offer bereavement benefits if the cause of the death is a pre-existing condition or suicide. On the other hand, many policies with higher rates will reimburse you, irrespective of the reason for death. Always read the full details of any plan before purchasing to ensure it will give you the coverage you need and want.

You will also want to look into how each travel insurance company defines "covered relatives." Do "covered relatives" include grandparents? In-laws? Siblings? Aunts and uncles? What about pets? Be sure you understand this before you buy a policy, as it differs between providers.
Will travel insurance protect me against vacation rentals that go wrong?
Depending on your trip insurance plan and provider, you may be eligible for Trip Interruption or Trip Cancellation benefits in such situations. Remember that the more expensive policies will generally cover it. For added protection, you can buy a "Cancel for Any Reason" (CFAR) upgrade package, which will reimburse 50-75% of the cost.
Most common problems while traveling in Japan and how to avoid them:
Illnesses
Travelers in Japan have much less to worry about with respect to illnesses than they would if they were vacationing in tropical and subtropical destinations. Typical ailments usually include the flu, the common cold, and food poisoning.

Be aware that the summer is monsoon season, which means hot, humid, and rainy weather. Stay hydrated and well-rested. Otherwise, you run the risk of fainting and experiencing heat stroke.

Should you come down with any illness, you can rest easy knowing that Japan has a world-class medical system. Depending on where you are in the country, you may want to have an oral translation app on your phone. You can also visit Japan Hospital Search, which provides helpful information about Japanese medical services and "International Hospitals" throughout the country.
Accidents
Traveling around Japan is safe and convenient. That said, most tourist-related accidents and injuries are commonplace, such as tripping and falling, car accidents (they drive on the left side of the road) or any injuries resulting from adventure or outdoor activities. When it comes to the latter, it's worth noting that the Japanese are very thorough when it comes to heeding safety protocols.
Muggings
Japan consistently ranks within the top 10 safest countries in the world. Muggings are very uncommon. In fact, the Japanese have such tremendous regard for other people's possessions that they quickly turn them into the police or a business' lost and found. That said, it's always good to be aware of your belongings, no matter where you are.
Emergency resources for Japan
Phone numbers
To reach the police in Japan, dial 112. To contact fire, ambulance, and emergency services, dial 119.

Since you may have difficulty getting an English speaker, here is a handy guide that shares how to communicate your problem in Japanese, including a pronunciation key.
US embassy or consulate details
The US has an embassy in Tokyo. There are also consulates in Fukuoka, Nagoya, Naha, Osaka, and Sapporo. Their addresses, phone numbers, and information about citizen services are all available on the website.
Other local knowledge that is helpful for travelers:
Accommodations
Japan offers travelers a wide selection of accommodations to suit various preferences and budgets. From international and Japanese luxury hotels to business hotels, traditional Japanese inns (ryokan), hostels, capsule hotels, and vacation rentals.

One thing that most tourists in Japan can be caught off-guard by is that hotels charge by night and by person too. The same is true for ryokan, but it seems to make more sense since your stay includes meals. I mention this just in case you are traveling as a couple or family since it might make more sense to book a vacation rental.

Ryokan are scattered about the countryside and in popular mountain towns. Ryokan perpetuate one of the most admirable qualities of traditional Japanese culture: omotenashi (ensuring the customer comes first). Most have tatami mat rooms where guests sleep on elegant and comfortable Japanese mattresses, but some also offer western-style rooms. They are known for serving guests exquisite local and seasonal food, typically in the form of kaiseki, a multi-course meal of small plates.

Locals and visitors love onsen ryokan, which are ryokan with natural hot spring baths. They offer guests calm and soothing environments to soak in the various baths. However, you must observe strict onsen etiquette, so be sure to study before arriving.

The most important thing to remember is that most onsen prohibit people with tattoos from using any public baths. (Some rooms come with private baths.) This is because the Japanese have long associated tattoos with those involved in organized crime. And since one must get fully naked at onsen, even those with the tiniest body art will be asked to leave. Nevertheless, more and more onsen are now accepting guests with tattoos, so if this is you, a quick internet search will yield plenty of options.
Communication
You can easily find high-speed internet in all major Japanese cities and airports. Additionally, all Japan Rail East and West trains offer up to 3 free hours of WiFi service. Furthermore, as do many parts of Tokyo, downtown Kyoto has free public WiFi. You can check out the availability map and login instructions here. Finally, if you can't seem to find a nearby WiFi connection, Mcdonald's and Starbucks locations throughout Japan will let you get online for free.

As for your accommodation, always determine in advance whether it has free WiFi access. Many places, even major hotels, charge for the service. If you need consistent and reliable internet access, consider renting a WiFi hotspot at the airport upon arrival. Using online calling and messaging apps that can run off WiFi is much more affordable than using an international roaming plan from your US-based mobile carrier. That said, if your phone is unlocked, you can purchase a Japanese SIM card at the airport.
Currency
Japan is a predominantly cash-based society, so having plenty of it on hand is essential for your visit to Japan. The country's currency is the yen. The Japanese pronounce it 'en' (silent y), whose currency symbol is ¥. They use a mix of coins and bills.

The smallest denomination for banknotes is ¥1,000. The other most frequently used denominations are ¥5,000 and ¥10,000. Unlike in the US, where we have separate names for our bills (dollars) and our coins (cents), in Japan, they have only one word for both notes and coins (yen). You will find ¥1, ¥5, ¥10, ¥50, ¥100, and ¥500 coins. If you don't want pounds of loose change filling your pockets or floating around your bag daily, I recommend bringing a coin purse.

While many businesses throughout the country do not accept credit and debit cards, ATMs abound. You will find them at bank branches and in thousands of 7-11s and post offices across the country (Japan Post). Withdrawing cash with your American debit card will get you the best exchange rate, even when factoring in bank fees. Remember to notify your US bank of your travel dates for Japan before leaving home. If you don't, you risk having your card blocked for "suspicious activity."
Food & Drink
Japan is known worldwide for its healthy and tasty cuisine (washoku). From a US$5 bowl of ramen to a several-course Michelin-starred meal, there are plenty of options for all budgets and preferences. During your time in the "Land of the Rising Sun," be sure to try some of the favorite national dishes, including sushi and sashimi, okonomiyaki, kare-raisu (curry rice), ramen, tempura, udon and soba noodles, gyoza, mochi (rice cakes) and more. National drinks include matcha, sake, amazake, shochu and umeshu.
Remember that most meals come with chopsticks; if you order a soup or curry, expect a meal-appropriate spoon. Forks and knives are sometimes available, particularly in restaurants in large cities popular among tourists, such as Tokyo, Kyoto or Osaka. Don't be shy to ask! Knowing how to use chopsticks will make your life easier, so consider practicing before you leave for your vacation in Japan. For restaurant etiquette, see the Local Customs section below.
You can't mention Japanese cuisine without talking about the tens of thousands of convenience stores (konbini) that offer a bounty of pre-made meals that go far beyond the greasy pizza slices and bags of chips typical of those in the US. From freshly made sandwiches to onigiri, bento boxes, sushi, smoothies, parfaits, salads and steamed chicken, you can eat well and cheaply by making a quick stop at the nearest 7-11, Lawson or FamilyMart.
Vending machines are even more prolific than convenience stores, which total well into the millions. While Japanese vending machines sell everything from batteries to condoms, food and drink-centric machines dominate. You can purchase anything from fruit and vegetables to hot meals, hot drinks, sushi, milk, sake, beer, sandwiches, ice cream, snacks, instant ramen and eggs.
Just note that vending machines all tend to be in Japanese, so you may need to ask a passerby for help. Simple pointing and showing them your money should be enough to get someone to help you. To be safe, always have exact change, as many machines do not give change.
Getting Around
Japan is the land of punctual, fast and clean nationwide transportation with an incredible network of buses, trains and ferries. They make getting around the Land of the Rising Sun pleasant and efficient.
There are, of course, some caveats. Avoid using trains during rush hour (8-9:30 am and 5-7 pm) unless you enjoy squeezing into trains like sardines in a can. Another thing to be mindful of is that the last trains in Tokyo usually run between midnight and 1 am. If you need to catch two or more trains back to your accommodation, get on the first one by 11 pm, so you don't miss your transfer. Finally, always know when the last train is, wherever you are, or you risk having to fork out a significant amount of money on a taxi.
Also, you may notice pink signs plastered to the train platforms with times listed on them. These designate that the train car (usually the last) is only for women (and children) during the specified hours. Due to the problem of women getting groped on packed trains, the government and private train companies stepped up to create this safe alternative.
Bullet trains, known as shinkansen, are the quickest way to travel between the country's largest cities. You can reach nearly every populated part of Japan with local buses. Moreover, long-distance "highway buses" also offer that same level of connectivity but at a much slower pace and lower price.
Since Japan is a nation of islands, its ferry network is extensive. Ferries transport people, bicycles and cars. It costs approximately ¥100 per hour of travel time to bring a bike onboard. The price for transporting a car includes the driver's fare but not for other passengers. While ferries may seem appealing, finding English-speaking staff, including ticketing agents, can be challenging. You can check a complete national listing for ferries here.
Of course, if you're comfortable driving on the left side of the road and feeling adventurous, renting a car can be a fun option instead of mass transit if you're in Hokkaido or Okinawa. Otherwise, be prepared to move about on highways that lack scenery at very slow speeds. Even though rental car fees are reasonable, finding parking can be a challenge, not to mention the steep tolls and parking fees you'll need to pay.
It's safer and simpler to rent cars at large railway stations than at the airport or in major cities since navigating one's way through confusing urban highways and countless on- and off-ramps can be stressful. To drive in Japan, you will need your US driver's license and an International Driver's Permit, which you can apply for via mail or at your local AAA office.
While you can book rental cars through international companies such as Hertz, Avis or Budget, you'll most likely pick up your vehicle from a local partner company (as noted on your reservation). You will get a better rate if you book directly with one of the many popular Japanese companies like Nissan Rentacar, Toyota Rentacar, Nippon Rentacar, and more.
Language
The official language of Japan is Japanese. Foreigners often find Japanese grammar confusing, but it's simpler than English. For example, there is no difference between singular and plural nouns. And unlike most European languages, no feminine and masculine articles (for nouns) require memorization. Additionally, there are only a few exceptions to the verb and adjective conjugation rules, making it as straightforward as possible.

Nevertheless, Japanese speakers adjust their words and expressions to suit the status of the person they speak with. This includes choosing the appropriate pronouns since, for example, there are multiple options for "I" or "you" based on the status and relationship of the people involved. Moreover, people use different language when speaking with their bosses or strangers as they do with their friends. For instance, in many restaurants and hotels, staff speak keigo, an honorific style of language, to their guests.

Written Japanese is a bit more complex, as there are three different character sets. The easiest is hiragana, followed by katakana and kanji, the most difficult. Kanji comprises many thousands of Chinese characters. The good news is that pronunciation is relatively easy.

The biggest question on tourists' minds is whether they'll be able to get by without knowing Japanese. The answer, of course, depends on where you plan to travel in Japan. If you're sticking to the most popular cities, such as Tokyo, Kyoto, Osaka and Hiroshima, you should be OK. However, arm yourself with some essential Japanese words and phrases outside these cities. Either way, doing your best to use even a tiny bit of the language is a great sign of respect.

Here are a few to get you started:
konnichiwa (こんにちは) – hello / good afternoon
ohayo- gozaimasu (おはようございます) – good morning
konbanwa (こんばんは) – good evening
sayo-nara (さようなら) – goodbye
hai (はい) – yes
ee-eh (いいえ) – no
mizu (水) – water
kohii (コーヒー) – coffee
dorippu kohii (ドリップコーヒー) – drip coffee
kafe rate (カフェラテ) – café latte
esupuresso (エスプレッソ) – espresso
soy miruku (ソイミルク) – soy milk
kudasai (ください) – please
____ o kudasai (__をください) – I would like____, please.
arigato gozaimasu (ありがとうございます) – thank you
sumimasen (すみません) – excuse me
gomen-nasai (御免なさい) – sorry
wakarimasen (わかりません) – I don't understand.
O-tearai wa doko desu ka? (お手洗いはどこですか?) – Where is the restroom/toilet?
Younger Japanese adults and anyone working in tourism will likely be more conversant in English than the average person walking down the street. Sometimes, if you ask a random Japanese person a question or for help, they might wave you off, not because they are trying to be rude, but because they are embarrassed about not being able to speak English or knowing the answer to your question. Their response is more about saving face than anything. Be aware that when Japanese people speak English, their Ls and Rs often sound similar, so be patient and appreciative of their efforts.
Local Customs & Other Essential Information
Japan is one of the most polite countries you will ever visit, and the people place much importance on having proper manners. Japan's culture revolves around trying not to impose on or inconvenience others. As a result, being mindful of your surroundings at all times is necessary.

A typical example of rude behavior is blocking walkways and doorways with your luggage or your body. The Japanese also view walking and eating as inconsiderate (unless you're at a street food market). Smoking is quite commonplace in Japan. Interestingly, you can smoke in many restaurants but smoking outdoors is restricted to designated areas where ashtrays are provided.

Public displays of affection are also very uncommon, even amongst the younger generations. You may occasionally see a couple holding hands, but this is not the norm. Don't be surprised if you see a couple standing and waiving on a train platform less than a foot from each other. Therefore, keep your public displays of affection to a minimum and know that kissing in public is an absolute no-no.

Another practice that strikes American visitors as odd is the apparent absence of trash cans in public. Convenience stores, train stations, and designated recycling bins will have some. In general, people carry their trash with them until they can dispose of it at home or the office.

You must follow specific rules when visiting Buddhist temples or Shinto Shrines. The first is not to take photographs inside any buildings. However, taking pictures on temple or shrine grounds is usually permitted. When in doubt, inquire with members of staff. Second, remove your shoes before entering temple buildings. If you are wearing a hat, you must remove that as well. Most temples and shrines have shoe racks. Be aware that you have to wear socks inside at all times. Third, dress conservatively since these are sacred sites cherished by the Japanese. Appropriate attire means wearing long pants or skirts (knees covered), shirts that cover the shoulders, and, if you're wearing socks, make sure they are clean and presentable.

Japanese dining etiquette also presents a whole other set of expectations and practices. Learning the basics will help you have a more pleasant experience. Culture requires you to formally thank your server or host (arigato gozaimasu) and show appreciation for the food and its presentation. You can also compliment your host by slurping your noodles and soup.

Moreover, being polite in Japan means taking small, manageable bits, eating all of your food, and learning chopstick and drink-pouring etiquette. Be careful to avoid eating directly from communal plates (always bring the food to your plate), disassembling your meal, putting your elbows on the table or talking louder than the local patrons.
Tipping
The Japanese do not tip. In fact, most consider it rude to do so. If you ever leave a tip on a table in a restaurant, your server or another staff member may run after you to give it back, thinking you forgot it. Some workers may reluctantly receive your tip, but only so they don't have to explain why it's culturally inappropriate or feel like they are being inconsiderate towards you. (Japanese speakers of English do not abound as they may in other Asian countries.)

While the Japanese do not practice tipping, you may notice an extra charge on your bill (check) of ¥300-¥1,000 when you eat in restaurants or cafés, particularly in an izakaya (pub). This is known as a table charge or otoshidai. It's similar to the service charges you often find added to your restaurant bills in other countries. You can usually tell if you will find a table charge on your check by whether or not your server brings you a small dish or snack upon being seated.

Even though tipping is not something Japanese people do, the country has a strong gift culture. For example, if you plan to join a tour or a class, you may want to bring small gifts from home that are "American" to thank your guide or teacher. Doing so will be met with deep appreciation.
What to pack for Japan
Apart from Travel Insurance, we recommend you bring the following items for maximum health, safety and enjoyment of your trip to Japan.
A final note about travel insurance for Japan
I have spent dozens of hours researching travel insurance, including getting quotes and comparing coverage from all the most popular brands. Regardless of where you're going I am confident that you will also find that Withfaye.com offers the best way to compare policies with the ideal combo of coverage and price.
I wish you and yours an incredible journey.
SwiftScore Ranking Methodology
Average price for a 2-week vacation based on a 35-year-old California resident traveling to Japan with a $3,500 trip cost
Coronavirus coverage
Cancel for any reason (CFAR)
AM Best rating of the underwriter
Key policy details including cancellation, interruption, emergency medical evacuation, and baggage & personal effects
Ease of sign up
Policy language clarity
User reviews