Data Analytics Research
One key mission of The Swiftest is to focus our data analytics expertise on important societal and environmental issues. We use our proprietary risk analysis tools to help us develop thought provoking studies to shine light on pressing global issues such as climate change, animal rights, human rights, social media influence, and travel.
Insurance Industry Research
The Swiftest was born out of insurance and travel industry veterans looking to create a better way to compare and purchase insurance swiftly. After spending way too many hours shopping on a multitude of websites, in a variety of niches, the founders realized there had to be a better way to find insurance quickly in one place. Our unbiased and proprietary SwiftScore, provides all the information a consumer of insurance needs in a one-stop shop. Having been plagued by calls and emails from previous insurance searches, the founders built The Swiftest with privacy being paramount to our customers. We will never sell your information to anyone, period. We look forward to providing our users with the fastest way to find the best policies at the most affordable rates.
The Team
We are a remote global team headquartered in San Francisco, United States.
Matthew H. Nash – Co-founder, Nationally Licensed Insurance Agent & Researcher
Matthew was born and raised in the Detroit area and still has family in the Midwest. After several years in the bar industry in Chicago, he decided to venture into the insurance world. He sold property & casualty, life (via the old-fashioned cheek swabbing method), and health for over 10 years. In 2015, he moved to the Bay Area and married his wife who is originally from Kyrgyzstan in San Francisco in 2016. That same year, Matthew joined one of the largest travel insurance companies in the world and managed business development for North America. Learn more about his career history via his professional LinkedIn page.
At The Swiftest, Matthew is a prolific researcher, data analyst, and writer covering all things insurance. He is definitely the resident insurance nerd (holding licenses in all 50 states plus D.C.), and he loves numbers, charts, and graphs. He is also spearheading our research department that is studying important social issues which we feel will provide value beyond insurance.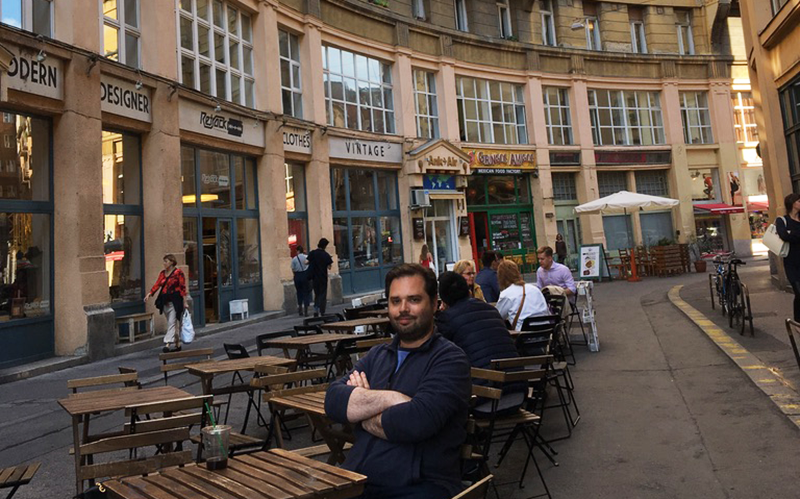 Matthew visiting Budapest pondering actuarial tables 🙂
Outside of work, he is training for his first marathon and is an avid runner. He has been a pet owner his entire life and in October, 2021 he and his wife adopted a kitten named Ramen. He has traveled extensively around the globe (his favorite is Budapest, Hungary) and has been to 48 of the 50 states with only Alaska and Maine to go. He's also visited every Canadian province.
Ramen, enjoying his first holiday season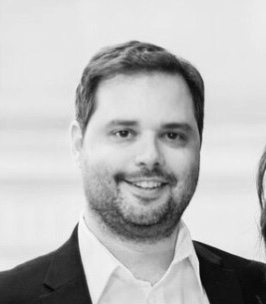 Matthew at work in California
Other Team Members
Although The Swiftest is a start-up based in San Francisco, we believe in allowing our team to work remotely with team members in Hawaii, Morocco, and all across the US. Our core team is passionate about sustainability and we are working on several non-profit projects including helping to re-forest the globe via One Tree Planted.