6 Best Nebraska (NE)
Dog Insurance

Plans Compared in 2023

Updated on by Matthew H. Nash – Licensed Insurance Agent

As a nationally licensed insurance agent and proud dog parent, I know that finding the best Nebraska dog insurance plan for your furry friend can be a real chore. My team and I want to ensure that dog owners across the state no longer have to waste countless hours deciphering complicated policy language or comparing myriad plans. That is why we've put together this essential guide to dog insurance in Nebraska. So if you live in Chadron, Omaha, Ogallala, Norfolk or somewhere in between, this article has it all.Read more about our unbiased ranking methodology and advertiser disclosure.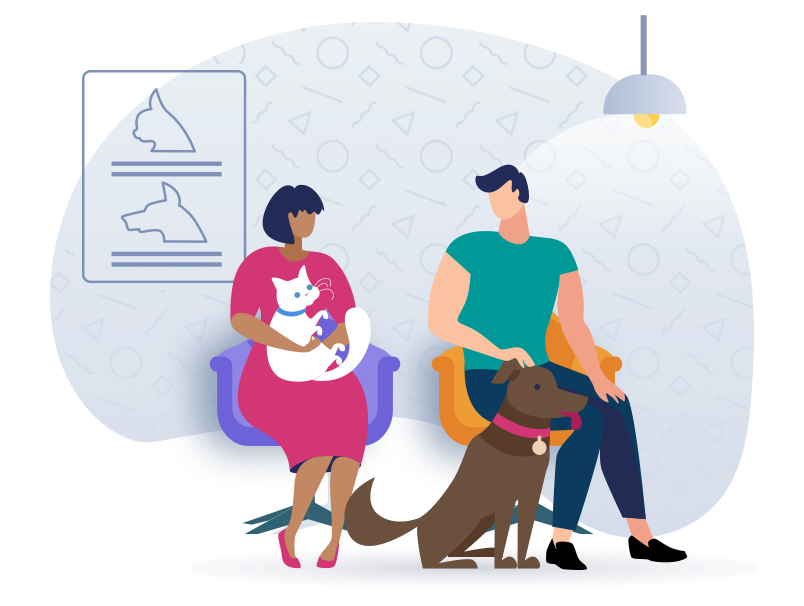 Top NE Dog Insurance Scored, Ranked & With Cost
Use our below table to quickly compare the best dog insurance providers in Nebraska. The average monthly Nebraska-specific prices shown are based on a healthy 2-year-old Labrador Retriever with a $500 deductible and 90% reimbursement amount who is located in Nebraska with a 68154 zip code. Costs may vary based on age, location, coverage amount, and depending on the breed of your puppy. Prices are accurate as of July 2023 and are subject to change. For the most up-to-date information, please visit the provider website.
---
How much does dog insurance cost in Nebraska for the 15 most popular breeds?
The price for Nebraska dog insurance varies depending on where you live. To give you an idea we've collected costs for three cities shown below. The prices will also vary based on the age, health, and breed of your puppy.
All prices shown below are based on a 90% reimbursement rate with a $500 deductible and a $5,000 annual benefit from Figo pet insurance. Please note: these prices should only be treated as a rough guide as of January 2023 and are subject to change. If you're looking for the most up-to-date cost of dog insurance in Nebraska we suggest getting a quote directly with Figo or Lemonade.
Mixed Breed

Omaha – $18.63/ mo
Lincoln – $22.47/ mo
North Platte – $18.63/ mo

Labrador Retriever

Omaha – $25.36/ mo
Lincoln – $30.59/ mo
North Platte – $25.36/ mo

Golden Retriever

Omaha – $25.31/ mo
Lincoln – $30.53/ mo
North Platte – $25.31/ mo

German Shepherd

Omaha – $27.36/ mo
Lincoln – $33.02/ mo
North Platte – $27.36/ mo

Goldendoodle

Omaha – $22.02/ mo
Lincoln – $26.55/ mo
North Platte – $22.02/ mo

Chihuahua

Omaha – $11.58/ mo
Lincoln – $13.97/ mo
North Platte – $11.58/ mo

Siberian Husky

Omaha – $25.43/ mo
Lincoln – $30.68/ mo
North Platte – $25.43/ mo

Yorkshire Terrier

Omaha – $15.99/ mo
Lincoln – $19.29/ mo
North Platte – $15.99/ mo

American Pit Bull Terrier

Omaha – $28.15/ mo
Lincoln – $33.97/ mo
North Platte – $28.15/ mo

Australian Shepherd

Omaha – $17.52/ mo
Lincoln – $21.13/ mo
North Platte – $17.52/ mo

Dachshund

Omaha – $16.52/ mo
Lincoln – $19.93/ mo
North Platte – $16.52/ mo

Shih Tzu

Omaha – $14.72/ mo
Lincoln – $17.75/ mo
North Platte – $14.72/ mo

French Bulldog

Omaha – $34.83/ mo
Lincoln – $42.01/ mo
North Platte – $34.83/ mo

Boxer

Omaha – $34.97/ mo
Lincoln – $42.18/ mo
North Platte – $34.97/ mo

Labradoodle

Omaha – $22.02/ mo
Lincoln – $26.55/ mo
North Platte – $22.02/ mo
Not finding your specific dog breed? Lemonade pet insurance is our #1 recommendation for Nebraska and they'll be able to give you a quick quote for your exact needs.
Nebraska Dog Insurance FAQs
If you have questions about your plan, contact your insurance company and ask for guidance from your veterinarian. Below are some more common questions, but keep in mind that the answers are based on generalizations and are not written in stone.
What is pet medical insurance?
It depends. Just like dogs and people, no two dog insurance plans are the same. There are generally 3 styles of plans—good, better, best. Typically, the more you spend, the better and more comprehensive the plan.
What can you tell me about dog insurance and its usefulness?
Let's keep it simple. If your dog is healthy all its life and has no accidents, then it doesn't pay to buy it. But are you willing to put the life and health of your puppy on a wager like that? Think about yourself. How far have you gotten through your life with no accidents or illness? Dog insurance comes in super handy when facing a staggering veterinary bill.
So how does it work when I need to use my pet insurance?
Check with your veterinarian to ensure your dog policy is accepted before you purchase it. Then, when Sparky gets sick or has a medical condition requiring prompt attention, take him to your vet. The office person at your vet's will work with you on making sure everything gets covered. The insurance company will either pay the vet bill immediately or you may have to pay upfront and be reimbursed when you file a claim or give notice of the company's obligation to pay you.
What do veterinarians charge?
You're living in a good state. Nebraska pet owners pay far less than many other states for veterinarian concerns. Here's a sample:
How does reimbursement work?
Say your insurance has a 90% reimbursement amount, a $250 deductible, and a $20,000 annual max benefit. Then imagine something happens that requires a $10,000 emergency vet surgery. In this scenario, your insurance company would reimburse you $9,000 minus your $250 deductible meaning that you would be out of pocket $1,250 instead of $10,000. One company that is an exception to this rule is Trupanion, which offers payment directly to vets in their network. This way, you won't have to pay out of pocket.
Deductibles: Higher or lower, which is better?
Ultimately, the choice is up to you. You can pay lower premiums (monthly bills) upfront but a higher deductible (the amount you have to pay before the insurance company takes over and pays the rest) in the end, or you can pay a higher premium upfront but a lower deductible at the end (claim). It's up to you to just stop to consider your budget and the prices of the premiums and deductibles involved.
How old does my dog or cat need to be to get insured?
For most dog policies, your puppy has to be a minimum of 8 weeks old before you can apply for puppy insurance. Don't forget there is a short waiting period before the policy kicks in gear. Also, most providers do not have an age limit for when you can get dog insurance.
Is it better to get a pet insurance policy while my dog is young, or should I wait?
Get it after the 8-week minimum while he's a young, healthy puppy. Enough said.
What about pre-existing conditions?
If your dog is already injured or ill when you apply for insurance, it is a preexisting condition, and you are out of luck. You have to buy your policy while she's healthy.
What is covered and what's excluded with dog insurance?
Coverage varies with each dog insurance provider, but generally, the items below are covered:
Emergency & Hospitalization
Surgeries
Veterinary Specialists
Hereditary & Congenital Conditions
Chronic Conditions (allergies, arthritis) and their medications
Cancer Treatments
FDA-Approved Prescriptions
Imaging
Knee Conditions
Ear infections
Diabetes
Prosthetics & Orthopedics
Hip Dysplasia and elbow dysplasia
Hernias
Eye disorders
Dental work needed resulting from an accident
Any accident or illness (unless expressly excluded)
Sudden Catastrophic Events (broken bones, eye infection, swallow objects)
What is not covered?
Pre-existing conditions
Routine, wellness, or preventative care
Spaying or neutering
Experimental procedures
Breeding, pregnancy or giving birth
Cloned pets or cloning procedures
Cosmetic surgery or elective procedures
Grooming
Supplements
Diet food
Routine dental care (cleanings, tooth removals)
Most parasites
Does pet health insurance cover lab fees and diagnostics?
Indeed. Tests and procedures like x-rays, CT scans, MRIs, ultrasounds, blood tests, urinalysis are usually covered but be sure to confirm when purchasing a policy.
What about Emergency Care & Hospitalization, is that covered?
Yes.
What about chronic reoccurring conditions?
Yes.
What about Nationwide coverage?
No. Some do and most don't.
Will pet health insurance cover vet bills after an accident?
Yes. There are exceptions for self-inflicted injury, however in most cases, your dog is covered.
Does pet health insurance cover cancer treatments?
Yes. Standard treatments are covered, while experimental therapies are not covered.
Am I covered for my pet's physical therapy?
Uncertain. Check with your policy.
Are there any restricted dog breeds for homeowners' insurance in Nebraska?
Yes. It depends on the city. For example, Omaha has the "Breed Ambassador Status," which makes exceptions for typically aggressive breeds. Check with your city ordinances and your homeowners' insurance policy.
5 Ways to Keep Your Dog Safe in Nebraska
1. Microchip your dog
Your dog should wear a collar with an ID tag so they can be identified. Plus, it is essential to microchip and be sure your contact information is current with your microchip service, or they may not be able to locate you.
2. Be on guard against parasites
Anything gross is terrible for your dog. Mosquitos, fleas, ticks, and such are bad. Try to avoid the breeding grounds for these critters—ponds with stagnant water, overgrown grass, weeds, and brush that dogs can travel through.
3. Household chemicals
Keep chemicals away from your dog. Whether you treat your grass, garden, or pool with chemicals, they are very unsafe for your dog.
4. Take caution with the weather
Keep your dog out of inclement and severe weather. Keep them out of cars or buildings with harsh hot or cold temperatures.
5. Beware the most common dog injuries
Take a moment to consider the most common dog injuries.
Swallowed objects
Knee ligament tears
Bite wounds
Fractured teeth
Lacerations
Think ahead by getting dog insurance, putting together a dog first aid kit, and learning dog CPR.
8 Unique Dog Rescue Shelters in Nebraska
An animal shelter or dog pound is where stray, lost, abandoned, or surrendered animals are kept. They are an essential facet of our society and provide compassionate services for pet owners in helping to keep pets healthy, happy, and in safe homes. Nebraska is loaded with excellent, caring animal shelters, and it was hard to narrow the list down to 7. Here are 7 shelters you can count on.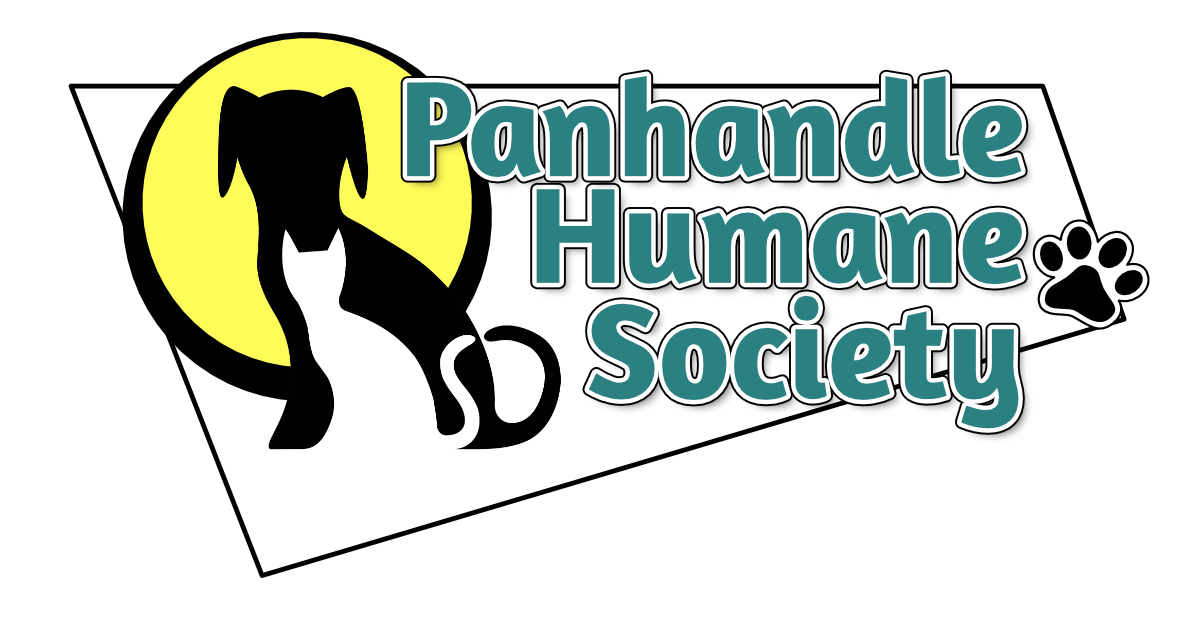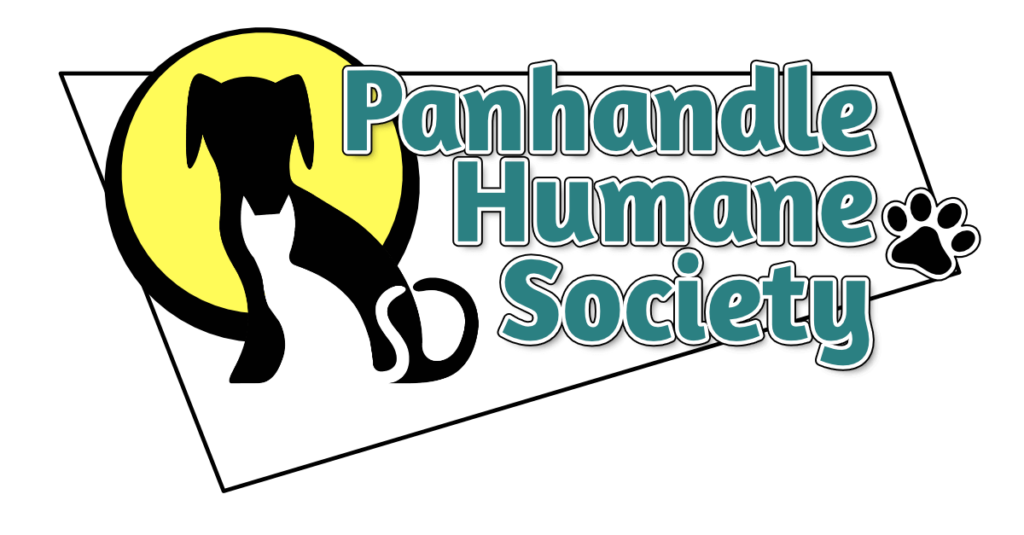 First, they have more than 150+ 4-star reviews on Google. Read their mission statement which is ultra-humane and touching.
---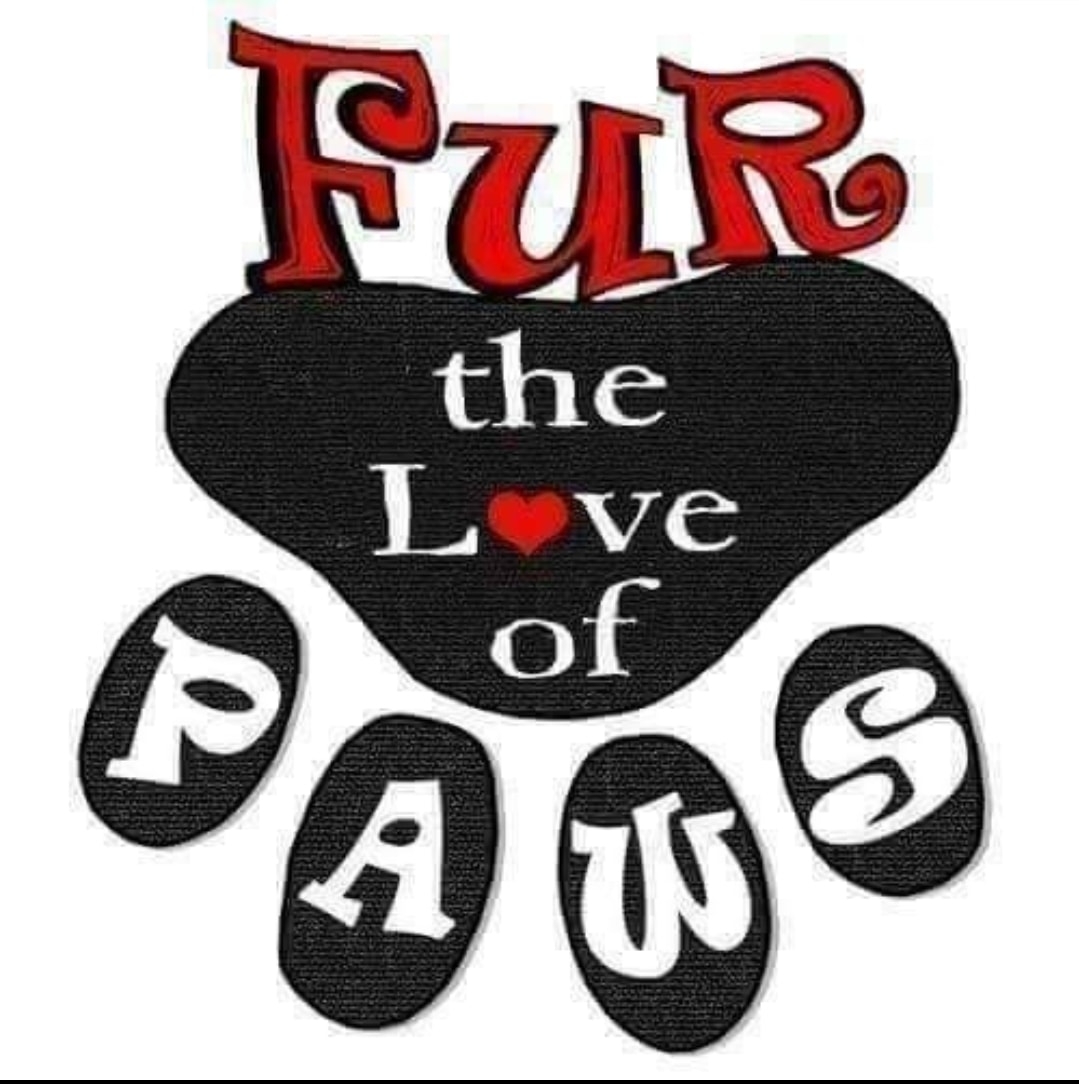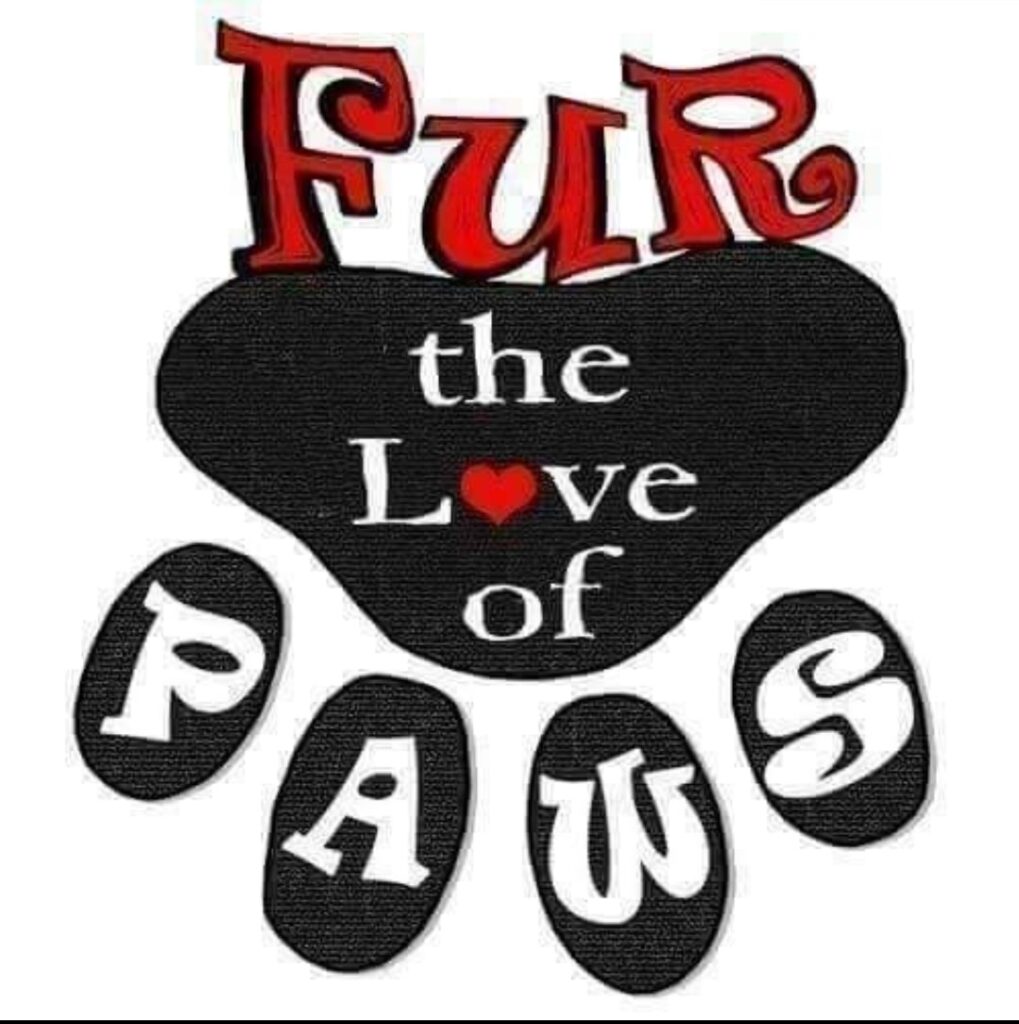 Over 1,000 animals enter the city shelter every year and it is the purpose of their organization to make sure they all have a chance at a home.
---
KAAS is a no-kill animal shelter. This means there is no time limit imposed on animals in their care. As long as the animal is medically and behaviorally healthy, it will remain with them as long as it takes to be adopted.
---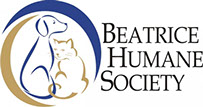 For many years, BHS (Beatrice Humane Society) has been sheltering abandoned animals, fighting cruelty and neglect, and working to build a caring, compassionate community in Beatrice, Nebraska. They provide spay & neuter treatments, humane education, microchipping, pet food assistance, and burial & cremation services.
---

Capital Humane Society serves the community by sheltering homeless pets, advocating for animal welfare, and educating them about responsible pet care. They offer animal training classes, lost pet report filings, Puppy 101 Classes, Tails 'n Trails Pet Walk & Festival, and end of life cremation services.
---

Hearts United for Animals is a Smithsonian Award-winning, no-kill shelter and sanctuary dedicated to the relief of animal suffering. HUA has rescued over 10,000 dogs from puppy mills, has provided low-cost spay/neuter services for over 13,000 patients, provides temporary housing for animals of families fleeing domestic violence. They place dogs and cats in new homes across the country through their "JetSet Dogs" program and assists with veterinary expenses of animals in need when their owners have nowhere else to turn. Due to medical or behavioral issues, dogs and cats who cannot be placed stay with HUA forever as "Sanctuary Sweethearts."
---

Since March of 2016, they have taken in and found permanent homes for almost 2500 cats, dogs, and critters. Serving several counties in northeast Nebraska, through their "PAWS FOR A BETTER LIFE PROGRAMS"–Paws For Hope, Paws For Veterans, Paws For the Elderly, and Paw to Read–programs that help to reduce the cost of adoption for veterans and anyone over the age of 60 and allows children 6 and over to read to animals in their facility. This helps reduce the anxiety and stress of children for reading aloud and helps their homeless pets feel a sense of companionship.
---
The Nebraska Humane Society protects, saves, and enriches the lives of animals. They provide education, give sanctuary to animals, encourage adoptions, and promote responsible pet ownership. They service dogs, cats, barn cats, critters, and horses. Their events include an annual Walk for the Animals, Dining with Dogs, Black Tie & Tails, and Paint for a Purr-Pose.
---
Conclusion
We've spent a lot of time and effort evaluating dog insurance policies and have concluded that the best dog policy for Nebraskans is Lemonade. Lemonade pet insurance consistently outperformed the others thanks to its extensive coverage and low monthly premiums. However, read your dog insurance policy in its entirety, and talk to your veterinarian about coverage and acceptance.
SwiftScore Ranking Methodology for Nebraska
We ranked the best pet insurance policies in Nebraska based on a variety of important factors including the following:
Average monthly price for a 2-year-old Labrador Retriever with a $500 deductible located in Nebraska with a 68154 zip code
Coverage and benefits
Key policy details including accidents and illnesses, surgeries, annual check-ups, cancer treatment, lab tests, and more
AM Best rating of the underwriter
Reimbursement percentage
Annual benefit amount
Technology and user experience

Ease of sign up

Policy language clarity
User reviews
Other state dog insurance resources
Alabama (AL) | Alaska (AK) | Arizona (AZ) | Arkansas (AR) | California (CA) | Colorado (CO) | Connecticut (CT) | Delaware (DE) | Florida (FL) | Georgia (GA) | Hawaii (HI) | Idaho (ID) | Illinois (IL) | Indiana (IN) | Iowa (IA) | Kansas (KS) | Kentucky (KY) | Louisiana (LA) | Maine (ME) | Maryland (MD) | Massachusetts (MA) | Michigan (MI) | Minnesota (MN) | Mississippi (MS) | Missouri (MO) | Montana (MT) | Nebraska (NE) | Nevada (NV) | New Hampshire (NH) | New Jersey (NJ) | New Mexico (NM) | New York (NY) | North Carolina (NC) | North Dakota (ND) | Ohio (OH) | Oklahoma (OK) | Oregon (OR) | Pennsylvania (PA) | Rhode Island (RI) | South Carolina (SC) | South Dakota (SD) | Tennessee (TN) | Texas (TX) | Utah (UT) | Vermont (VT) | Virginia (VA) | Washington (WA) | West Virginia (WV) | Wisconsin (WI) | Wyoming (WY)