6 Best Alabama (AL)
Dog Insurance

Plans Compared in 2023

Updated on by Matthew H. Nash – Licensed Insurance Agent

Dog insurance is a must-have for any dog or puppy living in Alabama. However, as a lifelong dog owner and licensed Alabama insurance agent, I am still taken aback by some of the difficult lingo insurance companies use when explaining their different plans. To make things easy for you, my team and I have performed extensive research to find the best dog insurance in Alabama. This will help you find the ideal coverage for your canine companion no matter if you're in Montgomery, Mobile, Birmingham, Brewton or anywhere in between, we have you covered. We may receive compensation when you click on the affiliate links below.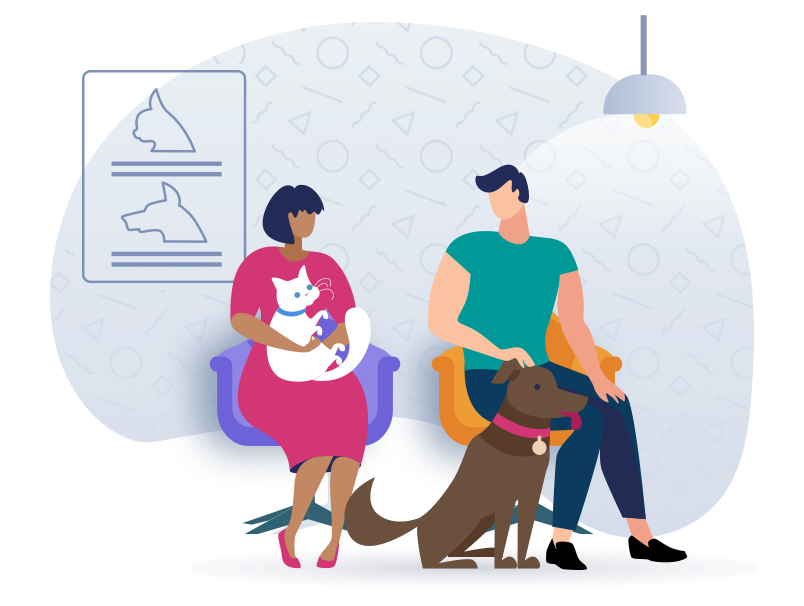 Top AL Dog Insurance Scored, Ranked & With Cost
Use our below table to quickly compare the best dog insurance providers in Alabama. The average monthly Alabama specific prices shown are based on a healthy 2-year-old Labrador Retriever with a $500 deductible and 90% reimbursement amount who is located in Alabama with a 35206 zip code. Costs may vary based on age, location, coverage amount, and depending on the breed of your puppy. Prices are accurate as of May 2023 and are subject to change. For the most up-to-date information, please visit the provider website.
4.5
SwiftScore

Our SwiftScore is a unique and proprietary insurance ranking system objectively comparing key metrics which are most important to Alabama pet parents. Learn more at the end of this page.
STANDARD PLAN
COST IN ALABAMA
$53.17/mo
Pumpkin Pet Insurance plans have extensive coverage and they always have a 90% reimbursement rate
Pumpkin Pet Insurance plans have no breed or upper age restrictions, and dental illness and hereditary conditions are covered at no extra cos
Founded in 2020 and underwritten by United States Fire Insurance Company
---
How much does dog insurance cost in Alabama for the 15 most popular breeds?
The price for Alabama dog insurance is almost always the same throughout the state including in Jackson, Montgomery, Mobile, Birmingham, or Brewton etc. However, the prices will vary based on the age, health and breed of your puppy.
All prices shown below are based on a 90% reimbursement rate with a $500 deductible and a $5,000 annual benefit from Figo pet insurance. Please note: these prices should only be treated as a rough guide as of August 2022 and are subject to change. If you're looking for the most up-to-date cost of dog insurance in Alabama we suggest getting a quote directly with Figo or Lemonade.
Mixed Breed – $24.10/ mo
Labrador Retriever – $32.83/ mo
Golden Retriever – $32.77/ mo
German Shepherd – $35.41/ mo
Goldendoodle – $28.51/ mo
Chihuahua – $15.00/ mo
Siberian Husky – $32.91/ mo
Yorkshire Terrier – $20.69/ mo
American Pit Bull Terrier – $36.44/ mo
Australian Shepherd – $22.66/ mo
Dachshund – $21.38 mo
Shih Tzu – $19.04/ mo
French Bulldog – $45.08/ mo
Boxer – $45.25/ mo
Labradoodle – $28.51/ mo
Not finding your specific dog breed? Lemonade pet insurance is our #1 recommendation for Alabama and they'll be able to give you a quick quote for your exact needs.
Alabama Dog Insurance FAQs
What is dog Insurance, and why is it useful in Alabama?
Dog insurance covers the cost of your dog's medical bills when they get hurt or come down with an illness. Insurance saves you thousands of dollars each year, and it can even cover the cost of routine visits and shots, too. Many insurance companies are also happy to cover at least part of the cost of prescriptions. These prescriptions can range anywhere from antibiotics to prescription foods. Dog insurance is your protection against all of the big, bad, and deadly things that can threaten your dog's health. No matter where you reside in Alabama, dangers lurk all around you, like the native coyote who is surprisingly unafraid of urban environments. That means Fido is not safe at all in the comfort of your suburban Alabama backyard. A predator can bring havoc in an instant, and bringing them to your emergency vet might be the only way to save their lives. Without dog insurance, your veterinarian bill can skyrocket, especially in dangerous situations when your pet comes face-to-face with large predators in the wild. If you do not have the cash to pay for your bill, this forces many owners to make difficult decisions like putting their dogs into foster care or euthanizing them. Invest in dog insurance to save yourself the devastating heartbreak.
How old does my puppy need to be to get insured?
Most insurance agencies cover puppies once they reach 8 weeks old; however, Alabama has insurance agencies that begin coverage as early as 0 weeks. Puppy insurance also just saves you money on accidental puppy mishaps and annual check-ups. The puppy stage is vital for your dog's future and will save you tons of money as they transition to their dog days! Plus, insurance at this stage of your puppy's life is affordable.
Is dog insurance worth the cost in Alabama?
Alabama dog insurance protects your dog from the dangers lurking every day in this beautiful state. Whether you intend on enjoying Alabama outdoors with your best bud or just curling up on the couch, it is always best to insure them. Many dangers threaten your dog every day, like the wild coyote, which is unafraid of roaming into your backyard. Many household objects can also send your dog to the emergency room, like cleaning products. Dogs are curious creatures who love to explore and get into things they are not supposed to. Even the most well-behaved dog will need emergency veterinarian treatment at one point or another. Getting dog insurance in Alabama is worth it because you never know what will happen, and you always want your canine companion to be healthy and happy.
What is covered and what's excluded with dog Insurance?
There are many different dog insurance agencies, and each of them offers a variety of plans. Most pet insurance agencies cover basic medical emergencies like broken bones, food allergies, and much more. Many pet insurance providers might not cover pre-existing conditions like cancer. If your dog has a pre-existing condition, we recommend that you consult with the insurance agency to see if you can receive coverage on their situation. Keep in mind that some conditions might be excluded altogether. Additionally, some Alabama insurance companies offer additional premium insurance packages but offer coverage on things like dental.
How do reimbursements work?
Reimbursements refund a portion of money you spend at the vet. There are many reasons why insurance agencies give back to your beloved dog, including routine check-ups and emergency visits. Depending on your insurance plan and provider, you will receive different reimbursement amounts. The best insurance providers offer high reimbursements like 90% back. If you were to rack up a $10,000 emergency veterinarian bill, you would get a $9,000 reimbursement. If you have not met your deductible, this will be factored out of your reimbursement. So, if you only have $250 left on your deductible, you will receive $8,750. Most insurance providers will reimburse your money within just a few business days. Other companies like Trupanion work with your veterinarian to pay them directly using the Trupanion software at checkout. This way, you can pay a much more affordable lump sum.
Is it better to have a lower deductible – what's the sweet spot?
A lower deductible will allow you to pay less out of pocket when accidents happen. Low deductibles mean you will make a higher monthly payment. The lowest deductible you can get is around $100, but these offer minimum coverage to your dog. These minimum coverage plans do not get you the coverage you need when your dog has an extreme medical emergency. Ideally, a deductible between $250 and $500 is best. These are average prices that offer practical benefits. Each insurance provider will offer different deductibles, with some as little as $0.
Do I want a lower deductible?
A lower deductible generally equals higher monthly payments, but a lower cost to you in the event of an emergency. A higher deductible means lower monthly payments, but a bigger bill at the vet. It's best to calculate your needs based on your unique financial situation. A $250 or $500 deductible is the most common.
Does my Alabama homeowners insurance allow all dog breeds?
Most states have restrictions on certain dog breeds in order to obtain homeowners insurance. These breeds may include (but are not limited to):
Akitas
Chow Chows
Doberman Pinschers
German Shepherds
Bull Mastiffs
Pit Bull Terriers
Rottweilers
Wolfhounds
For the most accurate and up-to-date information, please contact your local home insurance provider.

5 Useful Strategies for Keeping Your Dog Safe & Healthy in Alabama
Purchasing dog insurance is your way of covering yourself if something goes wrong. However, taking preventative measures is crucial to keeping your dog healthy to live the best life possible. These five tips will help you with raising a dog in Alabama.
1. Always keep a leash on you
Alabama has a strict leash policy; however, many people let their dogs off in the outdoors anyway. Letting your dog off its leash can be quite dangerous. It can lead to violent attacks from other dogs or car accidents when your dog carelessly runs into the street. Because of the strict leash laws in Alabama, you may also face a whopping fine from a police officer or have your animal detained by animal control because they do not have a leash on. It's always best to keep your dog on a leash when outdoors in The Yellowhammer State.
2. Keep the BBQ lid closed
Alabamians love BBQ, however, improper barbequing can be very dangerous with a dog around. If you leave a grill open, then an overly-eager dog might jump up and burn itself. Sometimes the most well-behaved pups cannot help but lunge after delicious Alabama barbeque. Can you blame them? Avoid disaster by keeping the lid closed at all times and let the grill cook know that you brought a dog.
3. Train your dog
The wilderness can be dangerous for any dog, most notably for an untrained dog who doesn't obey commands. The Heart of Dixie is known for its beautiful nature, be sure and train your pup in basic commands so you both can enjoy the great outdoors. If you want to avoid disaster and high medical bills, sign up for dog obedience training before they suffer a devastating injury. Training will also prevent indoor potty issues, behavioral issues, and other problems your dog might have.
4. Know your Alabama dog laws!
Many strict laws in Alabama revolve around your beloved pup. If you are going to own a dog, you must consider Alabama laws. Alabama leash law requires you to keep your dog on a leash at all times, and Emily's Law which states any threatening dog is subject to a dangerous-dog investigation. In this investigation, that dog's threat level will be evaluated and may be subject to humane euthanization based on the conclusion.
5. Hydrate your pup
Keep your pup hydrated, provide water year-round. Alabama is a beautiful, sunny state, and the weather is apt to be scorching hot and humid. Always having available cool water in areas with plenty of shade is the perfect way to keep your dog hydrated. Always remember to bring a portable water bowl with you on any adventures.
4 Unique Dog Rescue Shelters in Alabama
There is no better experience than welcoming a new member to your family! Dogs are loyal, and they are more than happy to spend every day right by your side. The following five shelters are the best, most unique dog rescues in Alabama. If you are interested in adopting a new best bud, these rescues have your furry friend waiting.

Suppose you are looking for a trustworthy and loyal companion, your canine awaits at the beautiful Alabama Animal Adoption Society. This quaint Birmingham, Alabama adoption shelter carries all ages, from sweet puppies to senior dogs. All Alabamians interested in adopting a dog through the Alabama Animal Adoption Society will undergo a brief adoption application process that screens you for compatibility for your future pet. The cost to adopt a dog from the Alabama Animal Adoption Society is $100 and it is tax-deductible.
---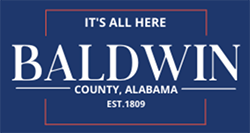 Baldwin County Animal Shelter is the premier dog shelter in Baldwin, Alabama. The high-quality selection of adoptable dogs at Baldwin Animal Shelter are treated humanely as they await their new owners. They have every age from puppy to senior, all who are eager to become your new best friend. The cost to adopt varies per breed and size.
---

The Animal Rescue Foundation is a Mobile, Alabama dog adoption shelter that offers dog lovers great adoption and fostering services. This animal rescue center focuses on the humane treatment of dogs and long-term care, so your pet is loving and healthy when you adopt them! For interested foster parents, all medical expenses will be paid for upfront when adopting. A tax-deductible fee of $150 is required to adopt a dog.
---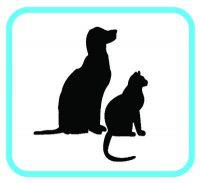 Finding your new soulmate is not hard at Hale County Animal Shelter, where new best friends get adopted every day. This small animal shelter located in Hale County, Alabama, has a great selection of adoptable pups. The adoption fee varies per size of the dog.
---
Conclusion
Purchasing pet insurance can get intimidating because of the tough choices and complicated language. But do not let the confusing rates and insurance lingo deter you from insuring your dog. You can insure your dog as early as eight weeks old. Doing this can certainly help protect them from unnecessary harm that may come to them in the future and save you thousands of dollars with upcoming veterinary visitations, laboratory work, and accidents as your puppy learns to navigate their way through the world.
After extensive research, we conclude that Lemonade pet insurance offers the best dog insurance policy at lowest monthly rate in Alabama.
SwiftScore Ranking Methodology for Alabama
We ranked the best pet insurance policies in Alabama based on a variety of important factors including the following:
Average monthly price for a 2-year-old Labrador Retriever with a $500 deductible located in Alabama with a 35206 zip code
Coverage and benefits
Key policy details including accidents and illnesses, surgeries, annual check-ups, cancer treatment, lab tests, and more
AM Best rating of the underwriter
Reimbursement percentage
Annual benefit amount
Technology and user experience

Ease of sign up

Policy language clarity
User reviews
Other state dog insurance resources
Alabama | Alaska | Arizona | Arkansas | California | Colorado | Connecticut | Delaware | Florida | Georgia | Hawaii | Idaho | Illinois | Indiana | Iowa | Kansas | Kentucky | Louisiana | Maine | Maryland |
Massachusetts | Michigan | Minnesota | Mississippi | Missouri | Montana | Nebraska | Nevada | New Hampshire | New Jersey | New Mexico | New York | North Carolina | North Dakota | Ohio | Oklahoma | Oregon | Pennsylvania | Rhode Island | South Carolina | South Dakota | Tennessee | Texas | Utah | Vermont | Virginia | Washington | West Virginia | Wisconsin | Wyoming