7 Best
Shiba Inu

Pet Insurance Plans Compared in 2022

Updated on May 09, 2022 by Matthew H. Nash – Licensed Insurance Agent

The high-spirited and good-natured Shiba Inu looks like a fox and acts like a cat but needs caring and protection unique to its breed. At the outset, I highly recommend that you purchase dog insurance to protect them in the unfortunate event of illness or injury. However, buying pet insurance for your dog can be perplexing and overwhelming. With the myriad of pet insurance companies that have recently flooded the market, it's hard to separate the good guys from the not-so-good operators. As a licensed insurance agent and a friend of the Shiba, I will evaluate and single out the best dog insurance policies so you can protect your good-natured friend. Read more about our unbiased ranking methodology and advertiser disclosure.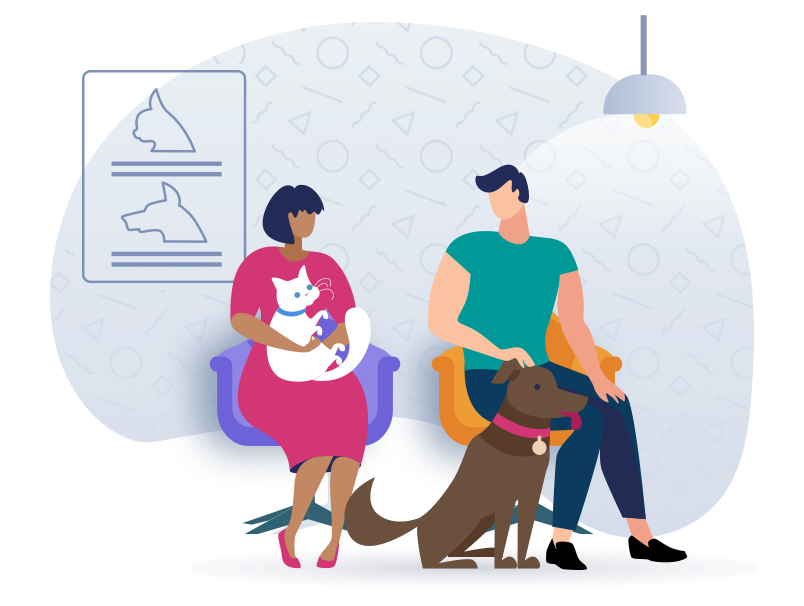 Top Shiba Inu Pet Insurance Scored, Ranked & With Cost
Use our below table to quickly compare the best Shiba Inu pet insurance providers. The average monthly specific prices shown are based on a healthy 2-year-old Shiba Inu with a $500 deductible and 90% reimbursement amount who is located in California with a 90210 zip code. Costs may vary based on age, location, and the coverage amount. Prices are accurate as of January 2022 and are subject to change. For the most up-to-date information, please visit the provider website.
---
Shiba Inu Pet Insurance FAQs
What is dog insurance and why is it useful for Shiba Inus?
To fully protect your pet dog via insurance, you will need to sign up with an insurance company and pay a monthly amount to keep the policy active. If your canine friend falls ill or has an accident, you will typically be required to pay ahead of time and then submit a claim for reimbursement from your insurer. One thing that is helpful to know is that insurance companies often like to exclude certain pre-existing conditions and that's why we recommend getting dog insurance while your animal is in the puppy phase (after 8 weeks of age).

Dog insurance is very useful since the vet bills can get astronomically high for therapies like cancer treatment that can cost well over $10,000. Many uninsured pet owners have to make the unfortunate decision to put their animal down because they simply can't afford the cost of treatment their pet needs. Insurance is there to make that not an option.
How old does my puppy need to be to get insured?
Most dog insurance companies require your puppy to be a minimum of 8-weeks-old before you can apply for puppy insurance. However, the majority of providers do not have an age limit for when you can get dog insurance. Although younger animals are typically much cheaper to insure, I recommend you get your dog insurance before their first birthday.

One exception to the rule is Pawp who protects up to 6 pets on one "Emergency Fund" regardless of their age for a flat fee of $24/ month. However, keep in mind that Pawp only covers true vet emergencies that have to be qualified first by their virtual vet team. Also note, their plan only covers one of your pets for one vet bill up to $3,000 once per year.
How worth it is to get Shiba Inu dog insurance and what are the common reasons for claims?
Utilize this resource to touch on the most common illnesses for each breed
https://cidd.discoveryspace.ca/breeds/overview.html
What is covered and what's excluded with dog insurance?
Coverage varies with each dog insurance provider but generally, any accident or illness will be covered unless it is specifically excluded. Typically, anything that is "sudden and catastrophic" will be covered. Think broken bones, eye infection, swallowing a tennis ball, or allergies. An example of something that may not be covered is if your dog already has cancer when you apply for insurance then this would be a pre-existing condition that isn't eligible for claims. Many providers now offer "wellness" packages that usually cover things like vaccinations, routine check-ups, heartworm prevention, etc.
How does reimbursement work?
Let's say you have dog insurance with a 90% reimbursement amount, a $250 deductible, and a $20,000 annual max benefit. Then imagine something happens that requires a $10,000 emergency vet surgery. In this scenario, your insurance company would reimburse you $9,000 minus your $250 deductible meaning that you would be out of pocket $1,250 instead of $10,000. One company that is an exception to this rule is Trupanion, which offers payment directly to vets in their network. This way you won't have to pay out of pocket.
Is it better to have a lower deductible – what's the sweet spot?
Usually, a lower deductible means higher monthly payments. This means that you will be more out of pocket each month but less out of pocket when there is a catastrophe. You are best to do the math yourself based on your own financial situation and more providers offer an easy-to-use calculator when getting a quote. We've seen that the majority of people choose a $250 or $500 deductible.
4 Useful Strategies for Keeping Your Shiba Inu Safe & Healthy
Bold, independent, and headstrong, the Shiba Inu is brimming with self-confidence. They are lively outdoors, yet calm indoors, as long as they get daily exercise. They are a hardy breed, ready for adventure. Some tend to be headstrong and domineering. Some Shiba Inus may be alert and reserved with strangers. They can also be quite vocal; some bark a lot.
1. Exercise
The Shiba needs a daily workout, either in the form of a vigorous game in the yard, a long walk, or a good run in a fenced area. Their double coat needs brushing one or two times weekly, more when shedding.
2. Health Issues to Watch Out For
Major concerns: patellar luxation
Minor concerns: allergies, cataract
Occasionally seen: CHD, distichiasis, PPM, PRA
Suggested tests: knee, hip, eye
Shiba Inus are generally healthy, but they're prone to certain health conditions like all breeds. Not all Shiba Inus will get any or all of these diseases, but it's important to be aware of them if you're considering this breed.
If you're buying a puppy, find a good breeder who will show you health clearances for both your puppy's parents. Health clearances prove that a dog has been tested for and cleared of a particular condition.
In Shiba Inus, you should expect to see health clearances from the Orthopedic Foundation for Animals (OFA) for hip dysplasia (with a score of fair or better), elbow dysplasia, hypothyroidism, and von Willebrand's disease; from Auburn University for thrombopathia; and from the Companion Animal Eye Registry (CAER) certifying that eyes are normal. You can confirm health clearances by checking the OFA website (offa.org).
Allergies: Allergies are a common ailment in dogs, including the Shiba Inu. There are three main types of allergies: food allergies, which are treated by elimination process of certain foods from the dog's diet; contact allergies, which are caused by a reaction to a topical substance such as bedding, flea powders, dog shampoos, and other chemicals; and inhalant allergies, which are caused by airborne allergens such as pollen, dust, mildew. Treatment varies according to the cause and may include dietary restrictions, medications, and environmental changes.
Chylothorax: Chylothorax is a condition that causes an accumulation of fluid in the chest cavity. This accumulation causes difficulty breathing, decreased appetite, coughing, and lethargy. An underlying condition can cause chylothorax. Treatment includes removing the fluid, a low-fat diet, or surgery in serious cases.
Glaucoma: Glaucoma is a disease that dogs and people. It is defined by an increased pressure in the eye and can be found in two forms: primary, which is hereditary, and secondary, which is caused by decreased fluid in the eye due to other eye diseases. Symptoms include vision loss and pain. Treatment and prognosis vary depending on the type. Glaucoma is treated with eye drops or surgically.
Cancer: Symptoms that may indicate canine cancer include abnormal swelling of a sore or bump, sores that do not heal, bleeding from any body opening, and difficulty with breathing or elimination. Treatments for cancer include chemotherapy, surgery, and medications.
Epilepsy: Epilepsy is often inherited and can cause mild or severe seizures. Seizures may be exhibited by unusual behavior, such as running frantically, being chased, staggering, or hiding. Seizures are frightening to watch, but the long-term prognosis for dogs with idiopathic epilepsy is generally very good. It's important to remember that seizures can be caused by many other things than idiopathic epilepsy, such as metabolic disorders, infectious diseases that affect the brain, tumors, exposure to poisons, severe head injuries, and more.
Patellar Luxation: The patella is the kneecap. Luxation means dislocation of an anatomical part (as a bone at a joint). Patellar luxation is when the knee joint (often of a hind leg) slides in and out of place, causing pain. This can be crippling, but many dogs lead relatively normal lives with this condition.
Hypothyroidism: This is a disorder of the thyroid gland that's thought to cause conditions such as epilepsy, hair loss, obesity, lethargy, dark patches on the skin, and other skin conditions. It's treated with medication and diet.
Progressive Retinal Atrophy (PRA): PRA is a family of eye diseases that involves the gradual deterioration of the retina. Early in the disease, dogs become night-blind. As the disease progresses, they lose their daytime vision as well. Many dogs adapt to limited or complete vision loss very well, as long as their surroundings remain the same.
Hip Dysplasia: Hip dysplasia is a heritable condition in which the thighbone doesn't fit snugly into the hip joint. Some dogs show pain and lameness on one or both rear legs, but you may not notice any signs of discomfort in a dog with hip dysplasia. As the dog ages, arthritis can develop. The Orthopedic Foundation for Animals or the University of Pennsylvania Hip Improvement Program does X-ray screening for hip dysplasia. Dogs with hip dysplasia should not be bred. If you're buying a puppy, ask the breeder for proof that the parents have been tested for hip dysplasia and are free of problems.
Tail Chasing/Spinning: Tail chasing or spinning is an unusual problem that's not well understood. It usually begins at 6 months of age. The dog is obsessed by his tail and may circle for hours. He loses interest in food and water. All attempts to get the dog to stop the behavior fail. Sometimes the dog yelps while spinning and may attempt to bite. Research suggests that spinning may be a type of seizure. Some dogs respond to treatment with phenobarbital either alone or in conjunction with other medications.
Grooming: Shiba Inus have a double coat with a layer of thicker hair over the softer inner coat. As a result, Shibas shed quite considerably twice a year—once in the spring and again in the fall. While that's happening, you'll probably want to brush your Shiba Inu twice a week with a rake brush like a FURminator Long Hair deShedding Edge. Shiba Inus are very good at handling cold weather, but they aren't as well adapted to heat, so removing loose hair when they're shedding can help keep them from overheating in warm weather. When your pet isn't shedding, you can brush them with a slicker brush once a week.
Bathing shouldn't be overdone. Some experts recommend bathing your dog every few weeks, while others suggest doing it only when necessary (like after fun in the mud!). Fortunately, Shiba Inus are also excellent at self-grooming (they like to be hygienic, rather like cats), so you'll have them on your side to help.
Brush their teeth a few times a week and work up to daily brushing. Start off when your Shiba's a puppy to help get them used to it. And don't forget to schedule their annual professional dental cleaning by your veterinarian.
Shiba Inus nails should be clipped about once a month. (Get step-by-step instructions from a pro groomer.) You'll know it's time when you hear them tapping on hard surfaces.
3. Healthy Diet
Recommended daily amount: 1/2 to 1.5 cups of high-quality dry food a day, divided into two meals.

Shiba Inus typically do well on high-quality commercial dog food. Be sure to factor in your dog's age and choose a formula that fits their stage in life (puppy, adult, senior). Dry or wet dog food can be chosen based on the preference of your Shiba, as well as your own lifestyle needs. (Wet food can't be left out for long, while dry kibble may not be as interesting to some dogs.)

Their nutrition doesn't have to be complicated. Shibas don't have special food or diet needs. Your vet can help you choose the best food for your dog based on their individual needs and lifestyle.

But wait! screams your Shiba. What about treats?! Look for healthy dog treats. Healthy dog-safe human foods, like pieces of carrots or bananas, make great snacks, too. Whichever type you choose, be sure to include these in your overall mealtime plan; treat calories count, too!
4. Training
Because of his independence, the Shiba Inu is not the easiest breed to train. Socialization—the process by which puppies or adult dogs learn how to be friendly and get along with other dogs and people — and training should begin early to teach the Shiba Inu proper canine manners.

It is important to understand the freethinking nature of the Shiba Inu so you won't be frustrated. The Shiba Inu is highly intelligent, but he doesn't necessarily want to do what you want him to do. You may have to make him think obedience is his idea. For best results, it's important to work with a trainer who understands the breed's independence.

Another tendency of the breed is possessiveness. The Shiba Inu guards his stuff, including toys, food, or territory. Proper socialization helps minimize this characteristic, but it's wise to put away any of his favorite toys and treats when other dogs or children are around so he's not tempted to quarrel over them.

Bold, independent, and headstrong, the Shiba Inu is brimming with self-confidence. They are lively outdoors, yet calm indoors, as long as they get daily exercise. They are a hardy breed, ready for adventure. Some tend to be headstrong and domineering. Some Shiba Inus may be alert and reserved with strangers. They can also be quite vocal; some bark a lot.

It's best to tackle dog training early on, but it may still take an experienced dog trainer to bring out the full potential of this pup. The Shiba's temperament is complex, and they need a confident pup parent to lead the way (which means they probably aren't the best choice for your first dog).

One key to training your Shiba Inu puppy is to find something that motivates them—like a favorite treat or toy—and use that as a positive reinforcement training aid. This is important because Shiba Inus, although they're very intelligent dogs, tend to be rather aloof, independent and strong-willed. Translation: They only participate if they want to.

In addition to basic obedience skills like sit, stay and come, it's very important to introduce your Shiba to being handled while they're a puppy. Some Shiba can be difficult with groomers or veterinarians and may even be vocal (that Shiba scream) or aggressive if not used to being handled. Socialization is similar; it's important to interact with people and other animals to give your Shiba a fun, positive experience. (Keep those treats handy!) Shiba Inus might be wary of strangers, so it's wise to get them comfortable seeing people and animals at a distance before allowing them to approach.
Conclusion
Finding the right dog insurance for your puppy or grown-up canine is quite straightforward. I recommend signing up for dog insurance once your puppy is over 8-week and the sooner in the dog's life the better since you will get the best prices with the list restrictions on things like pre-existing conditions. However, getting dog insurance at any age of your best buddy's life can be very useful for catastrophic events and for wellness.
Ready to get started? After countless hours of research, we've found that Lemonade pet insurance consistently performs the best with the lowest monthly premiums.
SwiftScore Ranking Methodology for Shiba Inu
We ranked the best pet insurance policies for Shiba Inu based on a variety of important factors including the following:
Average monthly price for a 2-year-old Shiba Inu with a $500 deductible located in the 90210 zip code (Please note: prices will vary greatly based on your location)
Coverage and benefits
Key policy details including accidents and illnesses, surgeries, annual check-ups, cancer treatment, lab tests, and more
AM Best rating of the underwriter
Reimbursement percentage
Annual benefit amount
Technology and user experience

Ease of sign up

Policy language clarity
User reviews
See dog insurance prices in your state
Alabama | Alaska | Arizona | Arkansas | California | Colorado | Connecticut | Delaware | Florida | Georgia | Hawaii | Idaho | Illinois | Indiana | Iowa | Kansas | Kentucky | Louisiana | Maine | Maryland | Massachusetts | Michigan | Minnesota | Mississippi | Missouri | Montana | Nebraska | Nevada | New Hampshire | New Jersey | New Mexico | New York | North Carolina | North Dakota | Ohio | Oklahoma | Oregon | Pennsylvania | Rhode Island | South Carolina | South Dakota | Tennessee | Texas | Utah | Vermont | Virginia | Washington | West Virginia | Wisconsin | Wyoming