7 Best
Scottish Fold Cat Insurance

Plans Compared in 2023

Updated on by Matthew H. Nash – Licensed Insurance Agent

People often find the search for the best Scottish Fold cat insurance plan daunting. However, this needn't be the case. Since I am a nationally licensed insurance agent and doting pet parent, I am familiar with the challenges of this process. Whether it's about understanding complex policy language or determining the right insurer for your needs, my team and I hope the information below can make the process straightforward, regardless of your state of residence or your cat's age. Read more about our unbiased ranking methodology and advertiser disclosure.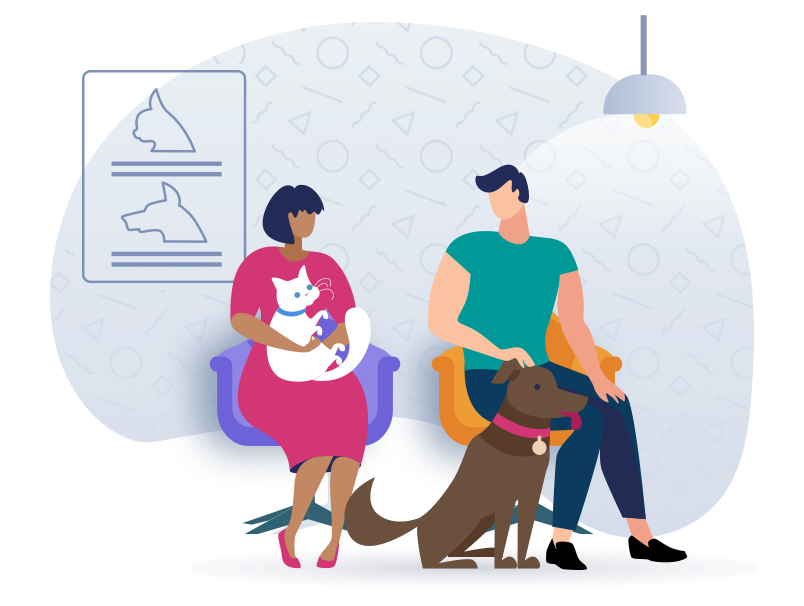 Top Scottish Fold Cat Insurance Scored, Ranked & With Cost
Use our below table to quickly compare the best Scottish Fold Cat insurance providers. The average monthly specific prices shown are based on a healthy 2-year-old Ragdoll Cat with a $500 deductible and 90% reimbursement amount who is located in California with a 90210 zip code. Costs may vary based on age, location, and the coverage amount. Prices are accurate as of January 2023 and are subject to change. For the most up-to-date information, please visit the provider website.
---
Scottish Fold Cat Insurance FAQs
What does cat insurance entail? Can my Scottish Fold benefit from being insured?
Cat insurance helps you cover the steep costs of urgent veterinary care so that you don't have to shoulder the financial burden alone. When your little furry friend is unwell, you want to focus all your energy on them, not fretting about money.

Since Scottish Folds are predisposed to several hereditary conditions, cat insurance will come in handy. One health problem, this breed often develops hypertrophic cardiomyopathy (HCM). Diagnosing HCM can cost as much as $1,500 alone, and the bill to manage symptoms could run as high as $3,600 each year. Another serious health concern for Scottish Folds is polycystic kidney disease (PKD). Treatments for PKD range from $3,000 to $6,000.

You're better off getting a solid insurance plan for your kitty when they are still a kitten. When they are between 8 weeks and 1 year old, you will have a much higher chance of securing the most comprehensive coverage possible.
When should I get my Scottish Fold insured?
Cat insurance providers will require your Scottish Fold to be at least 8 weeks of age before you can put a policy in place. You will get the broadest coverage and the cheapest premium by insuring your cat before they reach their first birthday.

If insuring your kitty feels like the right choice, but you do not want to deal with deductibles and credit checks, Pawp is a superb alternative. Pawp's "Emergency Fund" protects up to 6 of your pets of any age or state of health for a $24 monthly fee. The Fund will pay for a single vet bill of less than $3,000 for any one of your pets in a given year as long as it is for a true emergency as qualified by Pawp's virtual team of veterinarians. Other perks include a free 24/7 vet helpline and pet expert consultations.
What are the most typical reasons for Scottish Fold cat insurance claims? Is insurance worthwhile for this breed?
Scottish Folds, like many other cat breeds, are no strangers to veterinary emergencies. A primary reason for claims among this breed is polycystic kidney disease (PKD). PKD is a condition in which cysts develop in your cat's kidney tissue, blocking the kidneys from fully filtering out toxins, particularly excess heavy metals and ammonia. While this disease tends to shorten cats' lives, you can extend their years and improve their quality of life with the proper treatment. Typical care involves administering appetite stimulants, fluids therapy, anti-nausea medication and prescription food. Total costs can run as high as $6,000.

Likewise, hypertrophic cardiomyopathy (HCM) plagues Scottish Folds all too often. Should your kitty develop HCM, their heart muscles thicken to the point where they struggle to contract. Blood clots and congestive heart failure often result from this disease. Diagnosing HCM is a complex process, which can quickly ring up a $1,500 bill, and then treatments can cost as much as $300 each month, or $3,600 per year, for your Scottish Fold's remaining years of life. In such circumstances, a solid cat insurance plan would cover most of these expenses, saving you money, time and stress.
What will my cat insurance policy include and exclude?
Cat insurance coverage differs between providers and policies. The good news is that you can expect a baseline of coverage, regardless of who your insurer is. In general, policies cover "sudden and catastrophic" illnesses or accidents. For instance, some ailments include urinary blockages, skin disorders, open wounds, eye infections, broken bones and more.

Keep in mind that if your Scottish Fold develops a health problem before you insure them, your provider will exclude any future treatment for it from coverage. In short, this means you will not be eligible for reimbursement for any treatment your cat receives for said condition. Therefore, applying for an insurance plan while your Scottie is still a kitten will ensure that you snag the broadest coverage possible. Should you also wish to be reimbursed for vaccinations, physical exams and other routine care, we suggest purchasing an optional wellness plan.
How do I get reimbursed through the claims process?
After paying your Scottish Fold's vet bill at the time of service, you will need to file a claim with your provider along with the requested documentation. From there, your provider will reimburse you according to your policy. Below is an example you can use to help you figure out what you can expect to receive for reimbursement.

Let's say your policy has a 90% reimbursement rate and a $250 deductible. If your Scottish Fold requires cancer treatment that costs $6,000, your provider will reimburse you 90%, which is $5,400 minus your deductible. Therefore, your insurer's portion of the bill is $5,150, and yours is only $850.

That said, it can be stressful to pay such steep veterinarian bills upfront and wait for reimbursement. Trupanion is a unique pet insurance company that focuses on eliminating that stress. Should you take your Scottish Fold to a vet within the Trupanion network, they will pay their share of the costs directly to the animal hospital so that you don't have to go through the claim and reimbursement process.
Should I get a higher or lower deductible?
The deductible you choose hinges on your financial situation. While we can't tell you what's right for you, we can tell you what to expect with deductibles. For example, having a lower deductible means your monthly premium will be higher, but your emergency expenses will be lower. A higher deductible will give you the opposite. We suggest using the calculator on your preferred pet insurance provider's website to run the numbers and see which deductible would meet your needs.
5 Useful Strategies for Keeping Your Scottish Fold Cat Safe & Healthy
1. Shower your Scottish Fold with attention and affection
Scottish Folds are very easy-going cats, but they love being with their humans as much as possible. Devoted, affectionate and sweet are three words that describe them well. They do not enjoy being left alone for long periods. If you're out of the home often and for many hours at a time, consider getting your Scottish Fold a companion, whether that be another cat or a sitter.
2. Play with your Scottish Fold every day
Since they are not a high-energy breed, your Scottish Fold will need you to engage them in play every day. Not only is this important for your relationship with them, but their mental and physical wellbeing too. Without regular play, Scottish Folds can quickly become obese.
3. Develop a grooming regimen for your Scottish Fold
Scottish Folds have a dense, thick coat of fur. If your kitty has short hair, brushing them twice weekly will remove loose hair and keep their coat smooth. However, if yours has long hair, brush them daily to ensure mats do not form. In addition, cleaning their ears, trimming their nails and brushing their teeth are vital to your Fold's health. We encourage you to ask your vet to demonstrate proper techniques so that you don't permanently injure your cat in the process.
4. Your Scottish Fold needs a high-protein diet
Scottish Folds are not the most energetic cats, leaving them prone to obesity. Since obesity leads to several life-threatening diseases, it's crucial to avoid feeding your Fold any foods packed with carbohydrates (kibble) and cheap fillers, such as corn, wheat, other grains, meals, soy, gums, etc. Instead, stick with premium raw or canned foods high in protein and set twice daily meal times. Be aware that allowing them to graze throughout the day will cause weight and metabolic problems for your beloved kitty.
5. Increase your Scottish Fold's moisture intake
Since this breed often suffers from weak kidneys, ensuring your cat has proper moisture intake is vital to their overall well-being. You can do a few simple things to support your Scottish Fold in this. First, keep a bowl of water out at all times. Be sure to empty and wash the bowl at least twice daily or else hair and bacteria will build up. Second, feed your cat a moisture-rich diet, as noted in the previous FAQ. Third, mix a teaspoon or two of water into your Scottish Fold's meals. Be sure not to make the food runny, or your kitty will refuse to eat.
Conclusion
We hope this article simplifies your search for the best Scottish Fold cat insurance. Getting a policy in place before your kitty's 1st birthday will help you secure a policy that meets all your coverage needs and comes with a low premium. Nevertheless, your little friend can benefit tremendously from insurance, irrespective of their age, because of the financial shield it provides. Throughout our research, my team and I found that Lemonade pet insurance offers the most dynamic coverage at the cheapest rates for Scottish fold cats.
SwiftScore Ranking Methodology for Scottish Fold Cats
We ranked the best pet insurance policies for Scottish Fold Cats based on a variety of important factors including the following:
Average monthly price for a 2-year-old Scottish Fold Cat with a $500 deductible located in the 90210 zip code
Coverage and benefits
Key policy details including accidents and illnesses, surgeries, annual check-ups, cancer treatment, lab tests, and more
AM Best rating of the underwriter
Reimbursement percentage
Annual benefit amount
Technology and user experience

Ease of sign up

Policy language clarity
User reviews
Other state dog insurance resources
Alabama | Alaska | Arizona | Arkansas | California | Colorado | Connecticut | Delaware | Florida | Georgia | Hawaii | Idaho | Illinois | Indiana | Iowa | Kansas | Kentucky | Louisiana | Maine | Maryland |
Massachusetts | Michigan | Minnesota | Mississippi | Missouri | Montana | Nebraska | Nevada | New Hampshire | New Jersey | New Mexico | New York | North Carolina | North Dakota | Ohio | Oklahoma | Oregon | Pennsylvania | Rhode Island | South Carolina | South Dakota | Tennessee | Texas | Utah | Vermont | Virginia | Washington | West Virginia | Wisconsin | Wyoming