6 Best
Portuguese Water Dog

Pet Insurance Plans Compared in 2023

Updated on by Matthew H. Nash – Licensed Insurance Agent

Insurance is often an overwhelming and complicated topic for many, and Portuguese Water Dog insurance is no exception. It is common for dog owners to want to enroll their furry friend in a dog insurance plan, but struggle to complete the process due to confusion regarding language in the policies. However, as a licensed insurance agent and a fellow dog lover, my goal is to provide dog owners with the information they need to enroll their dogs in dog insurance. So, if you own a Portuguese Water Dog and have been considering dog insurance, this article may help you. Read more about our unbiased ranking methodology and advertiser disclosure.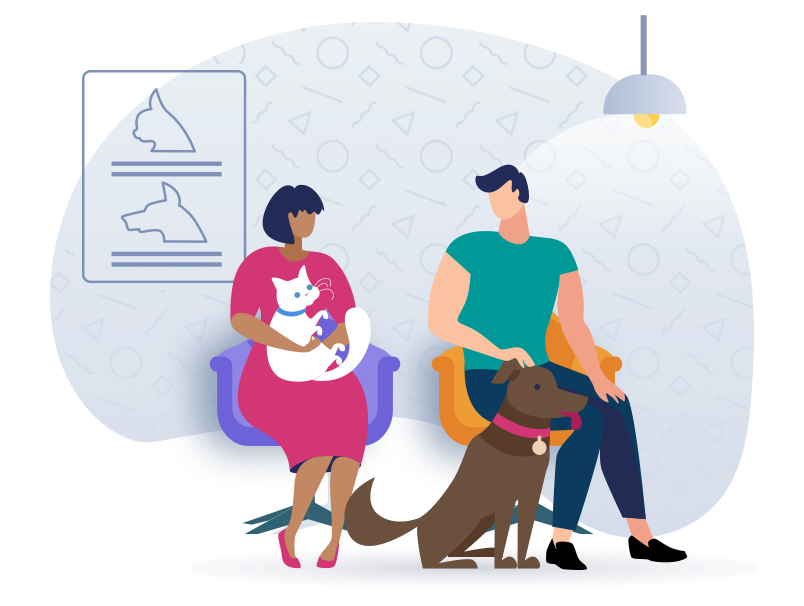 Top Portuguese Water Dog Pet Insurance Scored, Ranked & With Cost
Use our below table to quickly compare the best Portuguese Water Dog pet insurance providers. The average monthly specific prices shown are based on a healthy 2-year-old Portuguese Water Dog with a $500 deductible and 90% reimbursement amount who is located in California with a 90210 zip code. Costs may vary based on age, location, and the coverage amount. Prices are accurate as of January 2023 and are subject to change. For the most up-to-date information, please visit the provider website.
---
Portuguese Water Dog Pet Insurance FAQs
What is dog insurance? Why is it useful for Portuguese Water Dogs?
Dog insurance is medical insurance for canines. Dog owners can enroll in dog insurance to provide financial assistance to help pay veterinary bills. Since veterinary care can be expensive, dog insurance helps to ensure that dogs can always receive the medical care that they need without causing their owner's financial stress.

Even though Porties are typically quite healthy, they can still experience common infections and conditions that may require veterinary treatment, such as bacterial infections and broken bones. For this reason, enrolling your Porty in dog insurance may be helpful.
How old does my puppy need to be to be eligible for dog insurance?
Most dog insurance providers require that puppies of all breeds be at least 8 weeks old to be eligible for dog insurance coverage.
What are the most common reasons for insurance claims for Portuguese Water Dogs?
The good news for Porty owners is that they are generally healthy dogs. However, they still can develop a number of conditions that may require veterinary intervention. Some of the most common ailments that Porties may experience include Cataracts, Hip Dysplasia, Pattern Baldness, and a number of eye conditions.
What is covered by dog insurance?
Dog insurance plans are designed to reimburse dog owners for their costs as a result of veterinary treatment. However, not all aspects of veterinary treatment are covered by all plans. Basic dog insurance plans will cover the cost of care for unexpected illnesses or injuries, but this may not include things like anesthesia or preventative care.

However, some dog insurance plans provide comprehensive add-on options that may provide coverage for most veterinary interventions.
How will I be reimbursed?
To be reimbursed for veterinary expenses, you first need to make sure that you have met your deductible if you have one. Then, after you pay the initial vet bill, you can submit a reimbursement request to your insurance provider. Your provider will determine the amount that you will be reimbursed based on your reimbursement rate percentage and your deductible.
Should I enroll in a plan with a high or low deductible?
The type of plan that you enroll your dog in should be determined based on what is best for your finances. For example, some dog owners prefer plans that have higher deductibles because their monthly payments are lower. However, this may not be ideal for you, which is why it is important to choose a plan that is best for you.
5 Useful Strategies for Keeping Your Portuguese Water Dog Safe & Healthy
Luckily for Porty owners, they are an overall healthy breed. However, there are numerous activities and strategies that you can implement each day to keep your Porty as happy and healthy as possible.
1. Follow a consistent, healthy diet
Like all dogs, Porties need to consume a well-balanced diet that contains all of the nutrients, vitamins, and minerals needed for them to stay health and strong. Make sure that you are feeding your Porty dog food that is high in protein and contains whole-sourced ingredients.
2. Swimming and water play
Porties love water; "water" is even in their name. Bring your Porty to a source of water as often as you can and let them go swimming. They are strong swimmers and are quite happy in the water!
3. Keep them active and busy
Porties can have a lot of energy, as they are an active breed. Make sure that you keep your pup as engaged and busy as possible to avoid boredom, as many undesirable behaviors can arise when Porties are bored.
4. Obedience training
Obedience training is key to raising a well-behaved puppy and safety reasons. For example, if your pup gets out of your home by accident, being able to respond to "come" can ensure that your dog does not become lost or hurt. Be sure to enroll your puppy in obedience training as soon as you can to ensure optimal results.
5. Regular Grooming
In addition to being a healthy breed, Porties are also relatively low-maintence when it comes to grooming. However, they could still use a good brushing and ear cleaning a few times per week, and a bath about once per month.
Conclusion
Navigating the dog insurance world can be confusing and overwhelming. Still, all you need to do is find the best plan for you and your finances, keep the policy active by paying the monthly premium, and request reimbursement when you can! Your Porty (and bank account) will be thankful that you did.
Ready to get started? After countless hours of research, we've found that Lemonade pet insurance consistently performs the best with the lowest monthly premiums.
SwiftScore Ranking Methodology for Portuguese Water Dog
We ranked the best pet insurance policies for Portuguese Water Dog based on a variety of important factors including the following:
Average monthly price for a 2-year-old Portuguese Water Dog with a $500 deductible located in the 90210 zip code (Please note: prices will vary greatly based on your location)
Coverage and benefits
Key policy details including accidents and illnesses, surgeries, annual check-ups, cancer treatment, lab tests, and more
AM Best rating of the underwriter
Reimbursement percentage
Annual benefit amount
Technology and user experience

Ease of sign up

Policy language clarity
User reviews
See dog insurance prices in your state
Alabama | Alaska | Arizona | Arkansas | California | Colorado | Connecticut | Delaware | Florida | Georgia | Hawaii | Idaho | Illinois | Indiana | Iowa | Kansas | Kentucky | Louisiana | Maine | Maryland | Massachusetts | Michigan | Minnesota | Mississippi | Missouri | Montana | Nebraska | Nevada | New Hampshire | New Jersey | New Mexico | New York | North Carolina | North Dakota | Ohio | Oklahoma | Oregon | Pennsylvania | Rhode Island | South Carolina | South Dakota | Tennessee | Texas | Utah | Vermont | Virginia | Washington | West Virginia | Wisconsin | Wyoming