7 Best
German Shorthaired Pointer

Pet Insurance Plans Compared in 2023

Updated on by Matthew H. Nash – Licensed Insurance Agent

Owning a dog is not always an easy task. Even if you own a loving pup, easy to train, and generally healthy, such as the German Shorthaired Pointer, consistent dedication is needed to care for your dog correctly. Dog insurance is one essential tool you can utilize to assist with caring for your furry friend. Dog insurance is available to dogs of all breeds across the country and aims to help dog owners with the financial costs of veterinary care.

Dog insurance can be helpful if you own a German Shorthaired Pointer. Accidents and illnesses can happen at any time, resulting in hefty veterinary bills. So, suppose you consider enrolling your German Shorthaired Pointer in dog insurance. In that case, this article will answer any questions about the options available and the enrollment process.  Read more about our unbiased ranking methodology and advertiser disclosure.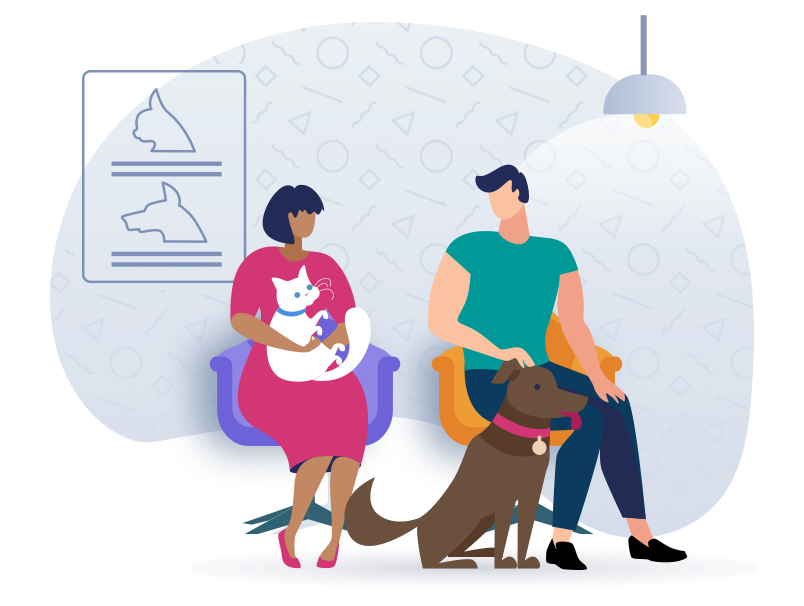 Top German Shorthaired Pointer Pet Insurance Scored, Ranked & With Cost
Use our below table to quickly compare the best German Shorthaired Pointer pet insurance providers. The average monthly specific prices shown are based on a healthy 2-year-old German Shorthaired Pointer with a $500 deductible and 90% reimbursement amount who is located in California with a 90210 zip code. Costs may vary based on age, location, and the coverage amount. Prices are accurate as of January 2023 and are subject to change. For the most up-to-date information, please visit the provider website.
---
German Shorthaired Pointer Pet Insurance Frequently Asked Questions
What is dog insurance? Why should I enroll my German Shorthaired Pointer in dog insurance?
Dog insurance is medical insurance for dogs. The purpose of dog insurance is to reimburse dog owners for a portion of their costs in veterinary bills when their dogs need treatment. This can be a helpful tool because insurance coverage ensures that dogs can receive the appropriate medical care that they need at a more affordable price. To enroll in dog insurance coverage, all you need to do is find a plan that is right for you, submit monthly payments to keep your policy active, and then request reimbursement when needed (and when able).

As described previously, dog insurance can be helpful if you own a German Shorthaired Pointer because even though they are generally healthy dogs, they are prone to developing several genetic conditions that may require treatment. They can also experience other infectious diseases, such as bacterial and viral infections that may require intervention from a vet. It is impossible to know when illness or injury will happen and it is always better to be prepared.
How old does my dog need to be in order to be eligible for dog insurance coverage?
Most dog insurance companies require that puppies be at least 8 weeks old to be eligible for dog insurance coverage.
What are the most common reasons for dog insurance claims for this breed?
German Shorthaired Pointers are usually a healthy breed. However, some of the most common conditions that they may experience that can result in veterinary treatment include Hip Dysplasia, a number of different eye conditions, and heart problems.
What is covered by dog insurance?
In general, dog insurance plans offer basic coverage, which includes veterinary care needed to treat sudden illnesses or injuries. This means that when/if your dog becomes ill while they are covered by insurance, your insurance plan will most likely cover the cost of care.

Some dog insurance plans offer more comprehensive coverage, including prescriptions and hospitalizations.
How will I be reimbursed?
Most dog insurance plans utilize a reimbursement model, which means that dog owners are required to pay veterinary bills initially, but can then request reimbursement from their insurance provider. After a vet treats your pup, you should receive a bill from your vet. Once you pay the bill (and you have met your deductible, if applicable), you can then submit a reimbursement request to your provider. The amount you will be reimbursed is then determined based on your reimbursement rate, deductible, and annual maximum benefit.
Should I enroll in a plan with a higher or lower deductible?
The best type of dog insurance plan is the best plan for you and your pup. There is no right or wrong when it comes to plans; it all depends on what is best for your finances. For example, many dog owners prefer plans with lower deductibles because even though their monthly payments are higher, they end up needing to pay less out-of-pocket before being eligible for reimbursement.
5 Useful Strategies for Keeping Your German Shorthaired Pointer Safe & Healthy
All dog owners want their furry friends to live long, happy, and healthy lives. In addition to enrolling your pup in dog insurance, there are many other ways to ensure that your dog is healthy.
1. Appropriate diet
Since German Shorthaired Pointers are highly active dogs, it is important to make sure that their diet matches their activity level. This means giving your pup high in fat and protein food and is made with whole food-sourced ingredients.
2. Fresh water
Hydration is essential for your dog's health. To ensure that your dog is getting enough water during the day, it may help to put out multiple bowls of water around the house and change the water regularly.
3. Crating at night
Training your dog to sleep in a crate at night from a young age can be helpful because not only does this enhance obedience, but it also creates a space that is entirely theirs. Crates can also make dogs feel safe and secure, which is important for their overall health and well-being.
4. Clean ears regularly
German Shorthaired Pointers have floppy ears, which tend to block the earways and lead to build-up that can cause ear infections. To clean your pup's ears, you can put drops of dog-friendly ear cleanser into each ear, and then use a warm cloth to clean thoroughly.
5. Multiple periods of exercise per day
As mentioned previously, this breed is highly active, which means that it is important for their owns to ensure that they are getting enough exercise each day. A good rule of thumb is to take your German Shorthaired Pointer for two 30- minute walks per day, at minimum.
Conclusion
If you are considering dog insurance for your German Shorthaired Pointer, all you need to do is follow 3 simple steps: find a plan, pay the premium each month, and then submit for reimbursement once you are eligible to do so. Dogs can fall ill at any time, just like humans, and it is always better to be prepared in the case of an emergency.
Ready to get started? After countless hours of research, we've found that Lemonade pet insurance consistently performs the best with the lowest monthly premiums.
SwiftScore Ranking Methodology for German Shorthaired Pointers
We ranked the best pet insurance policies for German Shorthaired Pointers based on a variety of important factors including the following:
Average monthly price for a 2-year-old German Shorthaired Pointer with a $500 deductible located in the 90210 zip code (Please note: prices will vary greatly based on your location)
Coverage and benefits
Key policy details including accidents and illnesses, surgeries, annual check-ups, cancer treatment, lab tests, and more
AM Best rating of the underwriter
Reimbursement percentage
Annual benefit amount
Technology and user experience

Ease of sign up

Policy language clarity
User reviews
See dog insurance prices in your state
Alabama | Alaska | Arizona | Arkansas | California | Colorado | Connecticut | Delaware | Florida | Georgia | Hawaii | Idaho | Illinois | Indiana | Iowa | Kansas | Kentucky | Louisiana | Maine | Maryland | Massachusetts | Michigan | Minnesota | Mississippi | Missouri | Montana | Nebraska | Nevada | New Hampshire | New Jersey | New Mexico | New York | North Carolina | North Dakota | Ohio | Oklahoma | Oregon | Pennsylvania | Rhode Island | South Carolina | South Dakota | Tennessee | Texas | Utah | Vermont | Virginia | Washington | West Virginia | Wisconsin | Wyoming