7 Best
German Shepherd

Pet Insurance Plans Compared in 2023

Updated on by Matthew H. Nash – Licensed Insurance Agent

German Shepherds are magnificent, loyal, and courageous breed. Known for their skills in protecting and aiding law enforcement, German Shepherds have earned their status as hard workers and, for many, members of the family.

As a nationally licensed insurance agent and fellow dog lover, I've researched German Shepherd dog insurance for you. We're here to help you better understand confusing insurance language and find the best plan for the best price, no matter where it is you and your Shepherd call home!  Read more about our unbiased ranking methodology and advertiser disclosure.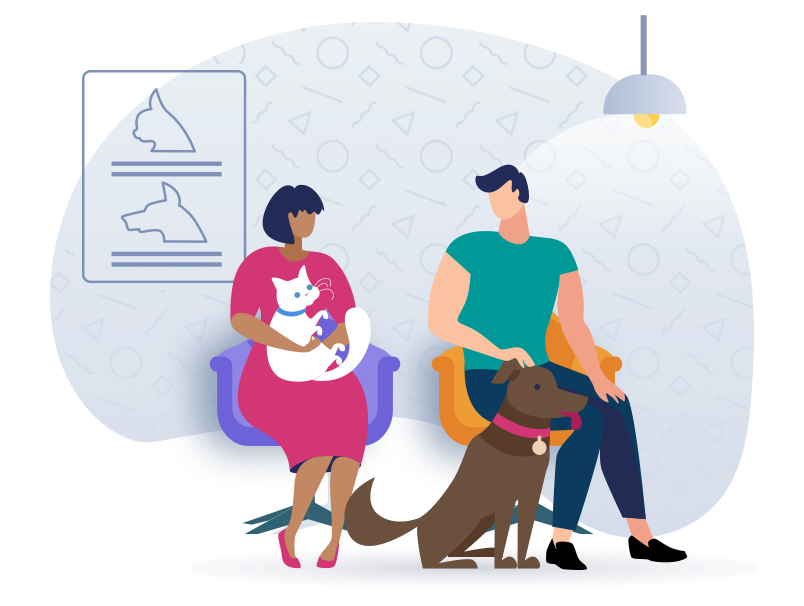 Top German Shepherd Pet Insurance Scored, Ranked & With Cost
Use our below table to quickly compare the best German Shepherd pet insurance providers. The average monthly specific prices shown are based on a healthy 2-year-old German Shepherd with a $500 deductible and 90% reimbursement amount who is located in California with a 90210 zip code. Costs may vary based on age, location, and the coverage amount. Prices are accurate as of January 2023 and are subject to change. For the most up-to-date information, please visit the provider website.
---
German Shepherd Dog Insurance FAQs
What is dog insurance and how do I use it?
Somewhat similar to the human health insurance we're familiar with, dog insurance is like a security blanket for your Doberman, waiting until an unexpected emergency to be used. In order to keep this dog insurance plan active and ready for an emergency, however, there is usually a monthly fee you have to pay.

Dog insurance is added financial protection available to you in the case of a pet emergency. You will normally have to pay a monthly fee to keep your dog insurance plan active, even while you are not currently using it.

To "use" your dog insurance, there must first be some kind of emergency that requires vet care. You will pay your vet, submit a claim to your insurance for that vet bill, and then pay your insurance deductible. After this deductible has been paid for, your insurance will reimburse or give back a set portion of the total vet bill.

When deciding what insurance plan is best for your furry family members, the monthly fee, deductible, and reimbursement rate will all play an important part in your decision.

A few insurance terms to note:
A deductible is simply the amount of money you need to pay before your insurance company will reimburse you for your claim
An "annual max benefit" is referencing that your insurance plan will only cover up to a certain dollar amount in emergency vet expenses each year
What will dog insurance cover and what won't it cover?
Most basic dog insurance plans will cover unexpected emergencies that require veterinary care like broken bones, allergic reactions, ingesting something toxic, and infections.

Additionally, most dog insurance plans won't cover routine vet visits involving wellness exams, vaccinations, and sometimes spay/neuter operations. Other ailments that dog insurance does not normally cover are usually labeled "pre-existing health conditions". Recurring urinary tract infections, cancer, and diabetes are all examples of these conditions. Some insurance companies do offer limited coverage for these pre-existing health issues but only under very specific circumstances.

As your Shepherd gets older, the chance that they will develop one of these pre-existing conditions increases. Because dog insurance doesn't normally cover these kinds of health issues, you will be left with more that you have to pay for out of pocket. Whether your German Shepherd is a puppy or an adult when you bring them into the family, we recommend getting them covered as soon as you can.

For an extra charge, in addition to your monthly payment, many dog insurances offer add-ons to your basic insurance plan. These add-ons can help you with some of the routine vet visits we mentioned previously.
What is a reimbursement rate?
Often referred to as a percentage, a reimbursement rate is the total amount of your emergency vet bill that your dog insurance is going to give back to you after submitting a claim. This percentage is usually somewhere around 80 or 90%.
How do I figure out my reimbursement amount?
Here we've provided an example scenario to help you calculate what your reimbursement amount would be if your German Shepherd had an unexpected veterinary emergency:

Let's say that you've already picked out what insurance plan and the company you want protecting your German Shepherd. We'll also say that this specific plan has a 90% reimbursement rate, a $250 deductible, and a $20,000 annual max benefit.

As far as your reimbursement, let's say now that your sturdy Shepherd companion had an unexpected accident and needs a $10,000 surgery. Because of your 90% reimbursement rate, you will be given back $9,000 of that $10,000 (again, after you've submitted a claim). Taking $250 for your deductible, you will only be paying a total of $1,250 from that original whopping $10,000.

Vet bills of any size can seem intimidating to most pet parents. However, with the help of dog insurance, you can reduce what you have to pay in emergencies by more than half of what you'd be paying originally!
Why do I have to pay the vet out of pocket if my insurance is just going to reimburse me later?
Like many legal and financial matters, receiving reimbursement from your dog insurance requires a process to be completed in a certain order. Typically, that order looks like this:
You pay the vet
You pay your deductible
You submit a claim
Your insurance reimburses you.
Because your dog insurance doesn't normally ever interact directly with the vet office, this leaves you to choose whichever vet you'd like. For some, this can be a large benefit to the typical dog insurance process.

As you can see, your vet and insurance will not normally ever directly interact. This gives you the freedom to choose any vet you want, which is appealing for many pet owners.

One dog insurance company, Trupanion, offers a plan that doesn't need the first step of the above process. Instead of you paying the vet, Trupanion pays the vet directly. In order for them to do so, however, your vet does need to be one of the ones listed in Trupanion's network. While some may see this as a loss, you may feel that not having first choice in your vet is well worth being able to avoid a hefty bill paid straight out of pocket.
Is it better to have a high or low deductible – which is better?
When you purchase a dog insurance plan with a high deductible, you will be paying less per month but more in the actual emergency. Alternatively, when purchasing a plan with a low deductible, you will pay a little more per month to pay less during the vet visit.

Whichever you choose, you will need to be prepared to spend this amount should an emergency with your Shepherd occur, in order to submit a claim and be eligible to receive reimbursement. Your dog insurance company will likely offer a free, easy-to-use quote calculator to help you compare which deductible option is better for you.
Is it worth it for me to have dog insurance as a German Shepherd owner?
German Shepherds are a notably hardy breed, with the ability to keep up with a multi-children home or the durability to work in police units. Despite all their courage and strength, though, Shepherds still need a little protection here and there when unexpected health issues pop up.

A large majority of pet owners are often unprepared to pay the substantial vet bills that result from a pet emergency. The sad reality in these situations is that the owner will likely have to have their pet euthanized, simply because they couldn't take on the financial burden. While an extra $30 or $40 a month can feel like a lot, this relatively small payment each month can significantly reduce what you have to pay in a crisis.
How old does my German Shepherd puppy need to be before they can be covered? Will I be able to insure my elderly dog?
The typical standard among dog insurance companies is for a puppy to be around 6-8 weeks old when you go to apply for insurance.

Further, while each insurance company may differ slightly, most won't have an age cap limiting when you get your adult dog insured. The longer you wait to get your Shepherd insured, however, the more chances there are for them to develop a health issue that can't be covered. If you can, we recommend getting insurance for your Shepherd before their first birthday.

One insurance, Pawp insurance, has an "Emergency Fund" plan available for you to cover up to 6 pets of any age at one time. At a rate of $24 a month, this plan can be both affordable and beneficial for your fur family, even with certain limitations. In order to submit a claim and get your reimbursement, Pawp's team of virtual veterinarians must approve your veterinary emergency. This means that you could potentially be denied coverage and thus not be given back any money. Finally, similar to other insurance plans, Pawp's Emergency Fund will only cover a certain amount in vet expenses each year per pet.
What are common reasons for dog insurance claims?
Some of the most common insurance claims for dogs include these health issues:
Ear infections
Eye infections
Gastrointestinal issues
Skin diseases
Cancer
Puppies, too, suffer from the above claims. However, with puppies come some added concerns like diarrhea, lacerations, bite wounds, and accidents from swallowing something they shouldn't.

Having to treat your Shepherd for any one of these issues can turn costly very quickly. Dog insurance can best protect your wallet and your pup from these kind of ailments the sooner you purchase it.
5 Useful Strategies for Keeping Your German Shepherd Safe & Healthy
Part of treating your German Shepherd like family is how you interact with them on an everyday basis. We've put together a list of 5 different ways you can keep your Shepherd safe and healthy during all your favorite routines!
1. Add Title
With their athletic nature, German Shepherds need regular, daily exercise to prevent misbehavior and to keep them in good physical shape. German Shepherds are intelligent and can excel in herding, agility, and other such training exercises.
2. Add Title
Speaking of training, German Shepherds will do best with early obedience training and socialization to keep them from growing frustrated and aggressive with others. Shepherds respond well to positive reinforcement, rather than forceful commands or excessive punishment.
3. Add Title
Though German Shepherds don't have the longest fur in the dog world, they do have a double coat that benefits from regular brushing every few days. They do go through a shedding period a few times a year, so having a habit of regular brushing can reduce the amount of fur that will be left around your house.
4. Add Title
Because Shepherds are so active, keeping the tags on their collars updated will better protect them in case they get lost when out on a walk or romp around the yard. As an additional safety measure, you may decide to have your Shepherd microchipped at your local vet's office.
5. Add Title
As a big dog breed, German Shepherds are prone to a few different health problems including dysplasia of the hips and elbows. Taking them for regular wellness visits and exams enables your vet to recognize signs of any developing health concerns before they have the chance to worsen.
Conclusion
Our big, strong German Shepherd pals are pretty good at fending for themselves, but even they need a little help sometimes. Giving your German Shepherd the daily care they need can prevent many illnesses, but even the healthiest Shepherd can still have an unexpected emergency.

Having a protective dog insurance plan ready and waiting should an emergency arise can help your Shepherd reach their potential 9-13 years of life!
Ready to get started? After countless hours of research, we've found that Lemonade pet insurance consistently performs the best with the lowest monthly premiums.
SwiftScore Ranking Methodology for German Shepherds
We ranked the best pet insurance policies for German Shepherds based on a variety of important factors including the following:
Average monthly price for a 2-year-old German Shepherd with a $500 deductible located in the 90210 zip code (Please note: prices will vary greatly based on your location)
Coverage and benefits
Key policy details including accidents and illnesses, surgeries, annual check-ups, cancer treatment, lab tests, and more
AM Best rating of the underwriter
Reimbursement percentage
Annual benefit amount
Technology and user experience

Ease of sign up

Policy language clarity
User reviews
See dog insurance prices in your state
Alabama | Alaska | Arizona | Arkansas | California | Colorado | Connecticut | Delaware | Florida | Georgia | Hawaii | Idaho | Illinois | Indiana | Iowa | Kansas | Kentucky | Louisiana | Maine | Maryland | Massachusetts | Michigan | Minnesota | Mississippi | Missouri | Montana | Nebraska | Nevada | New Hampshire | New Jersey | New Mexico | New York | North Carolina | North Dakota | Ohio | Oklahoma | Oregon | Pennsylvania | Rhode Island | South Carolina | South Dakota | Tennessee | Texas | Utah | Vermont | Virginia | Washington | West Virginia | Wisconsin | Wyoming