6 Best
French Bulldog

Pet Insurance Plans Compared in 2023

Updated on by Matthew H. Nash – Licensed Insurance Agent

Buying dog insurance for your French Bulldog can seem like an overwhelming task. As a proud dog owner and a nationally licensed insurance agent, I understand how confusing policy language can be and the challenges of determining the best pet insurance companies. The good news is that I have done extensive research on the best pet insurance companies for French Bulldogs. This article has everything you need to know regardless of where you live in the US or your dog's age. Read more about our unbiased ranking methodology and advertiser disclosure.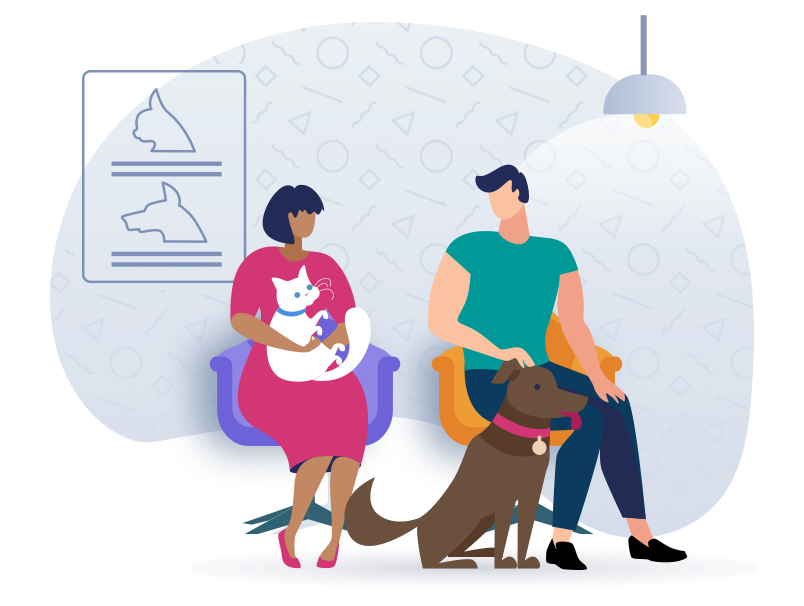 Top French Bulldog Pet Insurance Scored, Ranked & With Cost
Use our below table to quickly compare the best French Bulldog pet insurance providers. The average monthly specific prices shown are based on a healthy 2-year-old French Bulldog with a $500 deductible and 90% reimbursement amount who is located in California with a 90210 zip code. Costs may vary based on age, location, and the coverage amount. Prices are accurate as of January 2023 and are subject to change. For the most up-to-date information, please visit the provider website.
---
French Bulldog Pet Insurance FAQs
What is dog insurance? How is it beneficial for French Bulldogs?
Protecting your dog to the fullest with insurance means you will need to apply for coverage with the pet insurance company of your choice and pay the monthly premiums to keep the policy active. Should your dog get sick or have an accident, you will need to pay the total cost of the veterinary services upfront. Then, you can submit a claim to your insurance provider for reimbursement. Remember that pre-existing conditions tend to be excluded from coverage, which is the primary reason we suggest purchasing dog insurance while your furry friend is still in its juvenile phase (8-weeks to 1 year).

Dog insurance can be beneficial for French Bulldogs since they face inevitable health emergencies at some point in their lives like dogs of all breeds. Many such emergencies can be expensive, especially cancer treatments which can run as high as $10,000 or hip replacement surgery that averages $5,000-$6,000. Uninsured pet owners often face the heartbreaking situation of putting their dogs down because they cannot afford the needed therapies or procedures. Having dog insurance eliminates this dire possibility.
What are the age requirements for getting my puppy insured?
Most providers have no age limit as to when you can get your dog insured. That said, your puppy needs to be at least 8-weeks-old before it qualifies for coverage via pet insurance. Of course, insuring younger animals is usually much cheaper, which is why we suggest getting dog insurance before your best buddy turns 1-year-old.

If you are looking for something slightly different from traditional pet insurance, you might like Pawp. They protect up to 6 pets of any age under a single "Emergency Fund" for a mere $24/month. This coverage is only for true emergencies as determined by their virtual team of veterinarians. Also, it only covers one pet for one vet bill up to $3,000 per year. Pawp's services are a nice perk is that they offer unlimited veterinary telehealth and pet expert consultations.
Is it worth it to get French Bulldog dog insurance? If so, what are the most common reasons for insurance claims?
French Bulldogs are susceptible to several health conditions that can be difficult for your little pal to cope with and expensive to treat.

One of these is intervertebral disc disease (IVDD), which occurs when a disc presses too hard on the spinal cord and causes excruciating pain. If your dog develops IVDD, you might notice odd behaviors such as the inability to jump, climb stairs, or move around as much as usual. They may also cry a lot, have a diminished appetite, or stop urinating and having bowel movements. Get your dog to the vet immediately if you notice any of these symptoms. Surgery is usually the remedy for IVDD, which can be traumatic for your Frenchie–and expensive. Such surgeries and all related procedures can cost as much as $8,000.

Another condition French Bulldogs are known to suffer from is brachycephalic syndrome. Due to their short heads and narrow nostrils, airway obstructions are common disorders for this breed. This condition can be fatal, so ensure your Frenchie is not coughing, gagging, or breathing too heavily. While short-term treatment such as corticosteroids and oxygen therapy can help alleviate some of the inflammation, surgery to widen the nostrils' air passages and take out extra flesh from their palate. The cost for an operation of this nature runs close to $2,000.

Yet, there are many other conditions your French Bulldog could develop, including entropion, hip dysplasia, and cataracts. All of which can pose real threats to your dog's life and cost you a lot of money in the process. Pet insurance is a financial safety net that guarantees your dog gets the treatment they need and deserve without you having to break the bank.
What does dog insurance include and exclude?
Dog insurance coverage differs from one provider to the next. Generally, accidents and illnesses that qualify as "sudden and catastrophic" will be covered. Some covered conditions are infections, open wounds, broken bones, and allergies. However, if your dog has an ailment before applying for insurance, it will most likely be deemed a pre-existing condition. In which case, this particular issue would not be eligible for reimbursement via the claims process. In addition to your basic policy, you might consider purchasing a "wellness package," which provides coverage for routine care such as annual physical exams, heartworm prevention, and vaccinations.
How does the reimbursement process work?
For our hypothetical purposes, let's assume your dog needs an urgent surgery that costs $9,000. If your pet insurance policy has a $250 deductible, a 90% reimbursement amount, and a $20,000 annual maximum benefit, you can expect your insurance company to pay $8,100 minus the $250 deductible. Consequently, you would only be responsible for $1,150 instead of the total $9,000.

That said, we realize that footing the vet bill upfront can be stressful for most people, which makes Trupanion an interesting exception to the conventional payment structure. Trupanion pays veterinarians in their network directly, so you can focus your attention on helping your dog get well.
Is it better to have a higher or lower deductible?
Which deductible you choose will be specific to your financial circumstances and personal preferences. Lower deductibles will get you higher monthly premiums but lower costs when it comes to emergencies. Higher deductibles will yield the opposite. We encourage you to run the numbers to determine what best suits your finances. Many providers have calculators on their websites you can use when requesting a quote. It is worth mentioning that most dog owners choose either a $250 or $500 deductible.
5 Useful Strategies for Keeping Your French Bulldog Safe & Healthy
1. Brush your French Bulldog's teeth daily
French Bulldogs, more than most breeds, are prone to dental disease. If tartar is allowed to build up and harden into plaque, this can lead to gum and root infection. If it further progresses, liver, kidney, and heart damage may result.

To maintain your French Bulldog's overall health, brush their teeth daily using a dog toothbrush and just a tiny dab of dog-specific toothpaste. (Never use human toothpaste as it is very toxic for dogs.) While this may take some time for your Frenchie to get used to, it will pay off in the long run. Use a reward system and lots of praise for their tolerance, cooperation, and patience.

That said, excellent dental health starts with a high-quality diet. Whole foods are the best choice for your dog, so be sure to consult your vet for the proper protein and fat ratios. Another thing you can add to your French Bulldog's care regimen is dental chews. Ideally, choose a grain and gluten-free dental chew brand that is low on fat and calories and has no added chemicals, meals, etc.

Last but never least: take your Frenchie to the vet twice per year for professional teeth cleanings. Doing so will allow the vet to detect and monitor any conditions that may be developing and tend to the aspects of oral hygiene that at-home brushing cannot.
2. Keep your French Bulldog physically fit
Just because French Bulldogs do not require heaps of exercise does not mean they naturally maintain a healthy weight. Shower your Frenchie with love and affection, but do not cave in to their pleas for snacks and treats. In these instances, redirect their attention to play, games, and affection. Since this breed commonly struggles with obesity, keep to a routine of set mealtimes and fixed food portions. Remember, obesity in French Bulldogs can cause severe back and joint pain, heart disease, and thyroid issues.
3. Don't let your French Bulldog hang their head out the car window
Many French Bulldog owners do not realize that their little pal's adorable, protruding eyes are quite vulnerable to injury. This means they are more likely to get a scratched or wounded cornea, which often occurs when people let their French Bulldogs hang their heads out the car window while the car is in motion. Dust, twigs, bugs, and other small particles floating in the air can cause injury and damage your Frenchie's vision. Should you notice your dog having any eye trouble, rush them to the vet. Damage to the cornea will require medication, and possibly, surgery.
4. Help your French Bulldog avoid getting kidney and bladder stones
French Bulldogs are predisposed to developing kidney and bladder stones. However, you can minimize the risk to your Frenchie in two ways. The first is to feed them a diet free of grains, gluten, preservatives, and chemicals. The next is to keep them well-hydrated. Refill their water bowl throughout the day and mix a couple of spoonfuls into their food. If you ever notice your French Bulldog struggling to urinate, get them to the vet immediately. Urinary blockages can be fatal if not treated within 1-2 days. Most urinary blockages result from kidney or bladder "crystals," and they require inserting a catheter into their urethra to flush out the stones.
5. Clean your French Bulldog's eyes and face daily
French Bulldogs are known for their sweet faces. To keep your Frenchie healthy, you will need to clean their face once or twice per day. Wash around their eyes and nose with a clean, lukewarm face cloth (no soap!). Then, after rinsing the cloth, move along to the jawline to wipe away any drool, debris, or leftover food. Finally, rinse the cloth one more time and gently wash your Frenchie's entire face, including between the folds. Once finished, take a small warm towel or face-cloth to dry your dog's face, including between the folds, to prevent bacterial infections and potential skin issues that result from trapped moisture.
Conclusion
As you can see, selecting the best dog insurance for French Bulldogs is much more straightforward than you may have thought initially. I suggest applying for dog insurance as soon as your pup turns 8-weeks-old. The earlier you do so, the cheaper the insurance premiums and the fewer the restrictions on pre-existing conditions you'll get. Nevertheless, getting your dog insured at any age can be extremely helpful in promoting wellness and supporting your best pal through health emergencies.
Ready to get started? After countless hours of research, we've found that Lemonade pet insurance consistently performs the best with the lowest monthly premiums.
SwiftScore Ranking Methodology for French Bulldogs
We ranked the best pet insurance policies for French Bulldogs based on a variety of important factors including the following:
Average monthly price for a 2-year-old French Bulldog with a $500 deductible located in the 90210 zip code (Please note: prices will vary greatly based on your location)
Coverage and benefits
Key policy details including accidents and illnesses, surgeries, annual check-ups, cancer treatment, lab tests, and more
AM Best rating of the underwriter
Reimbursement percentage
Annual benefit amount
Technology and user experience

Ease of sign up

Policy language clarity
User reviews
See dog insurance prices in your state
Alabama | Alaska | Arizona | Arkansas | California | Colorado | Connecticut | Delaware | Florida | Georgia | Hawaii | Idaho | Illinois | Indiana | Iowa | Kansas | Kentucky | Louisiana | Maine | Maryland | Massachusetts | Michigan | Minnesota | Mississippi | Missouri | Montana | Nebraska | Nevada | New Hampshire | New Jersey | New Mexico | New York | North Carolina | North Dakota | Ohio | Oklahoma | Oregon | Pennsylvania | Rhode Island | South Carolina | South Dakota | Tennessee | Texas | Utah | Vermont | Virginia | Washington | West Virginia | Wisconsin | Wyoming