6 Best
English Pointer

Pet Insurance Plans Compared in 2023

Updated on by Matthew H. Nash – Licensed Insurance Agent

An English Pointer is a great pet for an active family. They are noble, spectacular in the field as a bird dog or walking alongside you on a hike in the hills. English Pointers, like other breeds, may be prone to certain breed-specific ailments in their lives. Like humans, inherited conditions are inevitable, and while lifestyle modifications may alleviate some of the clinical symptoms of such conditions, medical intervention may be unavoidable. Enrollment in a pet insurance policy saves you money but also provides peace of mind knowing you do not have to come up with an exorbitant amount of money for an emergency surgery that your dog needs. With years of experience in pet ownership and as a licensed insurance agent, I can help you navigate this process! Read more about our unbiased ranking methodology and advertiser disclosure.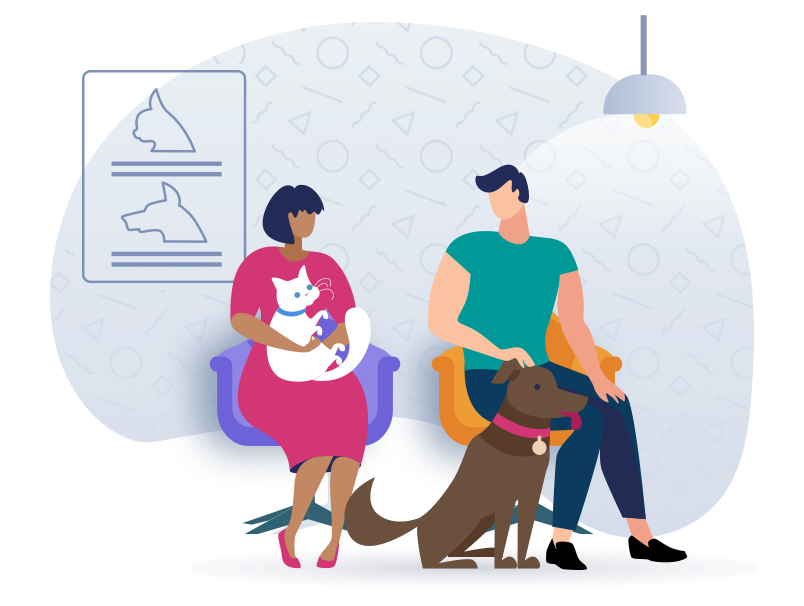 Top English Pointer Pet Insurance Scored, Ranked & With Cost
Use our below table to quickly compare the best English Pointer pet insurance providers. The average monthly specific prices shown are based on a healthy 2-year-old English Pointer with a $500 deductible and 90% reimbursement amount who is located in California with a 90210 zip code. Costs may vary based on age, location, and the coverage amount. Prices are accurate as of December 2022 and are subject to change. For the most up-to-date information, please visit the provider website.
---
English Pointer Pet Insurance FAQs
What is pet insurance, and is it worth the investment for our English Pointer?
Taking your dog to the vet can be a stressful situation, especially when they ingest something toxic or break their leg jumping off your child's bounce house. While you should be sitting there worrying about your dog's well-being, it's normal to sit and wonder how much this will cost and how you will cover such bills. Aligning with a pet insurance company helps ensure your pet is taken care of and their medical needs are met, and it also alleviates the stress of worrying about "how you're doing to pay" a $2000 unplanned vet bill. Your small monthly contribution, or premium, provides your pet with coverage for care needed during unforeseen accidents or injuries. Once your deductible is met, you will be reimbursed the cost of services based on the reimbursement rate you selected at the time of enrollment. Medical care costs continue to rise and vet bills can be expensive, even for routine wellness care. Pet insurance helps lessen the financial load with each visit. Plans vary, but most will cover the cost of care associated with unforeseen accidents and injuries, but also the medical care needed for chronic and acute conditions such as cancer or thyroid conditions.
What is the proper age to insure my English Pointer?
Early enrollment is the best thing you can do to avoid claim issues due to pre-existing conditions. When you enroll your new puppy by eight weeks of age or your adopted dog within the first few months of bringing them home, you ensure adequate medical coverage when accidents and illnesses happen.
What are a few common insurance claims for the English Pointer?
English Pointers are fairly healthy, but like many large dog breeds, they can be prone to hip dysplasia. The treatment for hip dysplasia can be costly and requires consistent care. Cataracts may affect your Pointer during their lifetime, requiring surgical removal to help improve their vision. Epilepsy is an inherited condition that may affect the English Pointer. While there is no cure, management through medications will help improve your dog's quality of life. Broken bones, chronic and acute conditions, illnesses, and injuries typically require medical treatment, which can become financially draining. A pet insurance plan will allow you to care for your pet properly while minimizing out-of-pocket expenses.
What services are typically covered by insurance? What services are excluded from coverage?
Coverage is varied between each provider; however, a majority of them cover care associated with accidents and injuries. Many help cover the cost of care associated with chronic or acute conditions that your pet has developed. They will not provide coverage for pre-existing conditions, which is why early enrollment is so important. Some plans offer additional options for coverage, such as behavior therapy, chiropractics, and routine wellness. There are many options to choose from, helping create the perfect comprehensive plan for your pet!
Does pet insurance cover dental work?
Dental illness and injury may be covered with a basic plan. Some insurance providers offer dental wellness as an add-on option.
Can I use a veterinarian of choice, or are there insurance-approved options?
Because pet insurance utilizes a reimbursement method of payment, any licensed veterinary clinic, whether a specialty or emergency clinic, is approved.
Are there discounts for insuring multiple pets?
Many insurance providers incentivize insuring multiple pets by offering a discount. If you have more than one dog or cat in your home, verify what money-saving options are available. The discount typically applies to cats and dogs, but some plans may extend coverage to exotic pets.
Who pays for services at the time of veterinary care?
Pet insurance companies use a reimbursement method of payment, so you will pay for services up front, submit a claim and will receive payment usually within the same week. Your reimbursement is based upon the rate and deductible that you selected during enrollment.
How should we choose from a high or low-deductible plan?
Like human insurance, pet insurance has a deductible that applies before coverage kicks in. A high-deductible plan equates to a larger lump sum at the time of service, but your monthly premiums are lower. A low-deductible plan means you pay less up front, but a slightly higher monthly premium. You choose what plan works best for you. People with a larger nest egg in savings may opt for lower monthly premiums. Those with less in savings may choose a low-deductible plan and pay slightly more in premiums. Whichever plan you decide on is what is best for you. A healthy pet and a healthy wallet are what matter most!
5 Tips for Keeping Your English Pointer Safe and Healthy
There are many things we can do every day to help our English Pointer live a long and healthy life. Below are just a few!
1. Daily Exercise
Exercise is beneficial for all dogs, but especially your high-energy English Pointer. Daily exercise helps keep your pup's muscles and joints strong and healthy. While it provides cardiovascular activity, it also helps combat boredom which can lead to undesirable behavior.
2. Proper Nutrition and Food Intake
English Pointers are sleek dogs, bred for athleticism. A nutritious diet that includes high-quality food in appropriate portions is another great tool to help maintain their proper weight. Weight management also helps prevent hip dysplasia. Overweight dogs tend to have hip and joint issues, so helping your dog maintain his ideal weight is imperative.
3. Training
Pointers are strong-willed dogs. It is important to begin the training process early to help socialize them, and to create a strong leadership in the field. Positive reinforcement and consistency are key!
4. Love and Affection
English Pointers are affectionate dogs, gentle and tolerant. They are loyal to a fault. Daily love and affection helps reaffirm your love for them, helping build and maintain a strong relationship.
5. Regular Grooming
Though the English Pointer has short hair, brushing them regularly with a rubber mitt or other grooming tool is important. Be mindful of their nails, clipping every 3-4 weeks or as needed. Dogs must utilize the pads of their feet and not their nails, which can lead to slipping and sliding on the floors and even snags and tears in the nails. Check your dog's ears every week for foreign objects and debris that can sometimes become trapped beneath their adorably floppy ears. If your Pointer is in the field hunting, be sure to check their paws afterwards. Small cuts can become larger problems if left untreated.
Conclusion
Pet insurance may seem unnecessary to some, but the cost of pet care continues to rise every year. A simple infection or something as potentially catastrophic as a bowel obstruction can quickly become financially cumbersome. Some may not have the money to cover a surgery that costs thousands, often leaving the pet owner stressed and confused. A pet insurance plan will help offset some of that, saving you hundreds or thousands of dollars in unplanned bills. Lemonade pet insurance is a company that provides quotes quickly online, they offer competitive pricing and coverage and quick reimbursements. Insurance is an important part of pet ownership. It will provide you with peace of mind, knowing that you will not need to make difficult decisions based on finances alone. Allow a pet insurance plan to help!
SwiftScore Ranking Methodology for English Pointers
We ranked the best pet insurance policies for English Pointers based on a variety of important factors including the following:
Average monthly price for a 2-year-old English Pointer with a $500 deductible located in the 90210 zip code
Coverage and benefits
Key policy details including accidents and illnesses, surgeries, annual check-ups, cancer treatment, lab tests, and more
AM Best rating of the underwriter
Reimbursement percentage
Annual benefit amount
Technology and user experience

Ease of sign up

Policy language clarity
User reviews
Other state dog insurance resources
Alabama | Alaska | Arizona | Arkansas | California | Colorado | Connecticut | Delaware | Florida | Georgia | Hawaii | Idaho | Illinois | Indiana | Iowa | Kansas | Kentucky | Louisiana | Maine | Maryland |
Massachusetts | Michigan | Minnesota | Mississippi | Missouri | Montana | Nebraska | Nevada | New Hampshire | New Jersey | New Mexico | New York | North Carolina | North Dakota | Ohio | Oklahoma | Oregon | Pennsylvania | Rhode Island | South Carolina | South Dakota | Tennessee | Texas | Utah | Vermont | Virginia | Washington | West Virginia | Wisconsin | Wyoming