6 Best
Doberman Pinscher

Pet Insurance Plans Compared in 2023

Updated on by Matthew H. Nash – Licensed Insurance Agent

As a licensed pet insurance agent and lifelong dog owner, I understand the importance of protecting our best friends in every way we can. I have researched dog insurance for Doberman Pinschers and have compared the best options. The Doberman Pinscher is probably best known for being an outstanding guard dog and fiercely loyal companion to its owner. While Dobermans can be aggressive to strangers, they can also make good family dogs if trained appropriately, as they tend to be highly protective of everyone in their family. However, one of the challenges of owning a Doberman Pinscher is the risk of serious medical problems that they can develop.

No dog owner wants to hear this, but the veterinary care they may require can be expensive if dogs become ill. This can certainly be the case for Doberman Pinschers, as they can develop conditions that can be life-threatening. However, dog insurance is available to help alleviate the financial stress that dog owners can experience by assisting with the costs of medical care. If you are interested in enrolling your Doberman in dog insurance coverage, this article may be able to help get you started.  Read more about our unbiased ranking methodology and advertiser disclosure.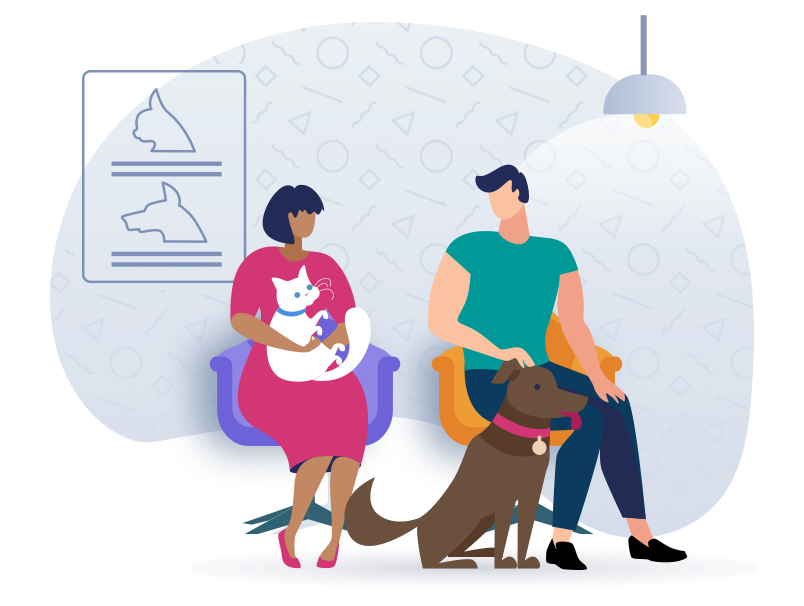 Top Doberman Pinscher Pet Insurance Scored, Ranked & With Cost
Use our below table to quickly compare the best Doberman Pinscher pet insurance providers. The average monthly specific prices shown are based on a healthy 2-year-old Doberman Pinscher with a $500 deductible and 90% reimbursement amount who is located in California with a 90210 zip code. Costs may vary based on age, location, and the coverage amount. Prices are accurate as of May 2023 and are subject to change. For the most up-to-date information, please visit the provider website.
---
Doberman Pinscher Pet Insurance Frequently Asked Questions
What is dog insurance? Why should I enroll my Doberman Pinscher in dog insurance?
Dog insurance is medical insurance for canines. Dog owners enroll in coverage to assist with the cost of veterinary care for major illnesses and for unexpected illnesses and injuries. No one can predict when their dog will contract a bacterial infection or break a leg, both of which can require intensive medical treatment. With dog insurance, you don't need to worry about the next time your pup gets sick because your insurance will assist you with paying for your pet's care.

Dog insurance can be beneficial if you own a Doberman because of the numerous conditions that Dobermans can develop, some of which can be serious and require significant veterinary treatment.
How old does my Doberman Pinscher need to be to be eligible for insurance coverage?
Age requirements may vary by plan. However, most dog insurance plans require that all dogs are at least 8 weeks old before they can be enrolled in insurance coverage.
What are the most common reasons for dog insurance claims for this breed?
As previously mentioned, Dobermans are prone to developing several medical complications, some of which can be life-threatening. The most common ailment in Dobermans is dilated cardiomyopathy, which involves the heart muscle. This ailment can lead to congestive heart failure, especially in females. Other common conditions that result in insurance claims for Dobermans include cataracts, Cervical vertebral instability, and Intervertebral disk disease.
What is covered by dog insurance?
The specific veterinary services covered by dog insurance varies by plan. However, most dog insurance plans offer basic coverage, including coverage for any veterinary care needed to treat unexpected illnesses or injuries. Some plans may also offer coverage for prescriptions, preventative care, and hospitalizations.
How will I be reimbursed?
When you enroll in a dog insurance plan, you are responsible for submitting a monthly payment to keep the policy active. Then, when your Doberman needs treatment from a vet, you can request reimbursement for the vet visit cost. If you enroll in a plan with a deductible, you usually have to pay out-of-pocket until your deductible is met, at which time you can then begin requesting reimbursement. Your reimbursement rate, deductible, and annual maximum benefit will determine the amount you will be reimbursed.
Should I enroll in a plan with a higher or lower deductible?
There are many different dog insurance plans, including those with higher deductibles, lower deductibles, and those with no deductibles. The type of plan you enroll your pup in should depend on what is best for you financially. For example, if you enroll in a lower deductible plan, your monthly payments will probably be higher, but you will need to pay less out-of-pocket before requesting reimbursement.
5 Useful Strategies for Keeping Your Doberman Pinscher Safe & Healthy
Even though Dobermans are prone to some health issues, there are several strategies that you can implement in your home to keep your Dobermans healthy.
1. Consistent training
Consistent training and boundaries are key to having a well-mannered Doberman, even as they age. While Dobermans are protective and loyal to their owners, they can be aggressive towards strangers and unknown dogs. Proper training and socialization can help alleviate this aggressive trait, eliminating potential problems during interactions with others.
2. Healthy diet and feeding routine
Since Dobermans are a larger and more active dog breed, they need to eat a well-balanced diet that contains whole-sourced ingredients and a slightly higher fat content. Make sure to consult with your vet for food recommendations. Additionally, Dobermans are also prone to experiencing gastrointestinal issues, especially if they each too much too quickly. One suggestion is to give your Doberman multiple small meals throughout the day to reduce the risk of bloating.
3. Make sure your Doberman has enough space in your home and yard
If you own or consider owning a Doberman, they are large dogs that need space to move about. Make sure your pup has enough space inside and outside to stretch his or her legs and move around.
4. Regular exercise
Like all dogs, Dobermans need exercise to stay healthy. Since they are a more active breed, Dobermans require at least one walk per day and could also benefit from additional outside time, such as running around in the backyard and playtime.
5. Routine vet check-ups
Regular check-ups at the vet can help detect potential health problems, especially since Dobermans are prone to developing conditions that can be life-threatening. With early detection, many conditions can be treated successfully, making visits to the vet so important.
Conclusion
If you own a Doberman, you know that your pup would do anything to protect and care for you. Therefore, you need to care for your pet so that he or she can continue to care for you. Dog insurance is key to ensuring your Doberman's health because it eliminates the financial stress that veterinary care can place on dog owners. No dog owner should have to choose between their dog's health and bank account; withf dog insurance, you won't have to.
Ready to get started? After countless hours of research, we've found that Lemonade pet insurance consistently performs the best with the lowest monthly premiums.
SwiftScore Ranking Methodology for Doberman Pinschers
We ranked the best pet insurance policies for Doberman Pinschers based on a variety of important factors including the following:
Average monthly price for a 2-year-old Doberman Pinscher with a $500 deductible located in the 90210 zip code (Please note: prices will vary greatly based on your location)
Coverage and benefits
Key policy details including accidents and illnesses, surgeries, annual check-ups, cancer treatment, lab tests, and more
AM Best rating of the underwriter
Reimbursement percentage
Annual benefit amount
Technology and user experience

Ease of sign up

Policy language clarity
User reviews
See dog insurance prices in your state
Alabama | Alaska | Arizona | Arkansas | California | Colorado | Connecticut | Delaware | Florida | Georgia | Hawaii | Idaho | Illinois | Indiana | Iowa | Kansas | Kentucky | Louisiana | Maine | Maryland | Massachusetts | Michigan | Minnesota | Mississippi | Missouri | Montana | Nebraska | Nevada | New Hampshire | New Jersey | New Mexico | New York | North Carolina | North Dakota | Ohio | Oklahoma | Oregon | Pennsylvania | Rhode Island | South Carolina | South Dakota | Tennessee | Texas | Utah | Vermont | Virginia | Washington | West Virginia | Wisconsin | Wyoming