7 Best
Dalmatian

Pet Insurance Plans Compared in 2022

Updated on by Matthew H. Nash – Licensed Insurance Agent

Purchasing pet insurance for your Dalmatian can feel overwhelming. As a proud dog owner and a nationally licensed insurance agent, I understand how confusing policy jargon can be and challenging it can be to determine the best pet insurance company specifically for Dalmatians. I have done extensive research that will walk you through this process. Regardless of your dog's age or where you live in the US, this article covers all the bases. Read more about our unbiased ranking methodology and advertiser disclosure.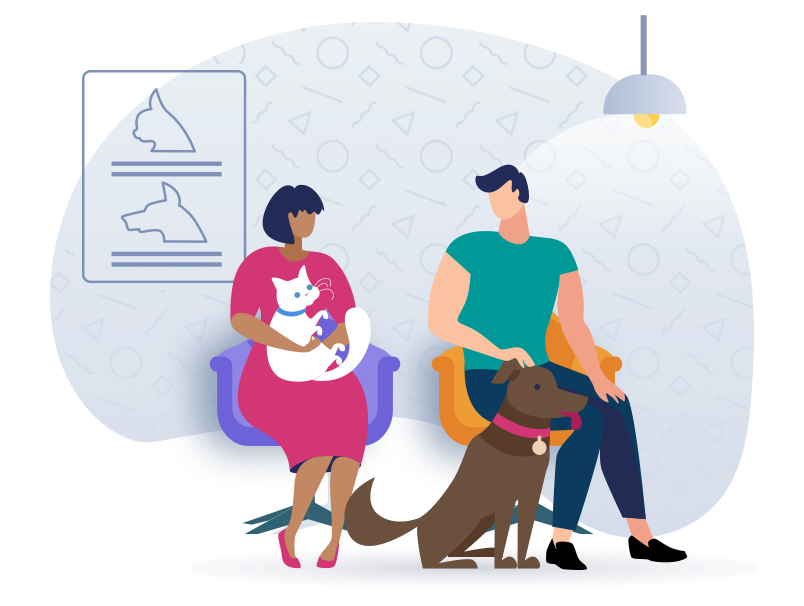 Top Dalmatian Pet Insurance Scored, Ranked & With Cost
Use our below table to quickly compare the best Dalmatian pet insurance providers. The average monthly specific prices shown are based on a healthy 2-year-old Dalmatian with a $500 deductible and 90% reimbursement amount who is located in California with a 90210 zip code. Costs may vary based on age, location, and the coverage amount. Prices are accurate as of January 2022 and are subject to change. For the most up-to-date information, please visit the provider website.
---
Dalmatian Dog Insurance FAQs
What is dog insurance? How is it beneficial for Dalmatians?
The first step in protecting your dog with pet insurance is to apply to the insurance provider of your choice. Then, be sure to pay the monthly premium to keep the policy active. Should your dog become ill or involved in an accident, you will be responsible for covering the entire vet bill upfront. After which, you must submit a claim to your insurance company for reimbursement. Bear in mind that insurance providers often exclude pre-existing conditions from coverage, which is why we suggest getting a policy in place for your pup before they reach their first birthday.

Dog insurance is helpful for Dalmatians because, like all dogs, emergencies are an inevitable part of their lives and can result in high veterinary bills. Treatments for life-threatening diseases like cancer can exceed $10,000. Many uninsured pet owners have to put their dogs down because they don't have the means to pay for the treatment and procedures their best pals need. Pet insurance eliminates this devastating possibility from your life.
Does my puppy need to be a certain age to get insured?
Most dog insurance companies will only insure puppies that are at least 8-weeks-old. On the upside, they have no age limits for when you can insure your dog. Be mindful that younger animals are usually cheaper to insure, which is why we recommend getting your pup insured while they are still a juvenile.

An exception to the pet insurance model is Pawp. Pawp protects up to 6 pets of any age within one household under an "Emergency Fund" for only $24/month. This plan covers only one of your pets for a single vet bill up to $3,000 each year. You determine when and for which pet to use the coverage. Keep in mind that this "Emergency Fund" only covers true emergencies as deemed by the company's virtual veterinary team. Another perk Pawp includes in their coverage is virtual telehealth and pet expert consultations.
Is it worth it to get Dalmatian dog insurance? What are the most common reasons for Dalmatian insurance claims?
Dalmatians are prone to ailments and can benefit from having dog insurance like all dogs.

One of the most life-threatening conditions Dalmatians suffer from is kidney and bladder stones. These can cause urinary blockages and are potentially fatal. If you notice your dog struggling to urinate, rush them to the vet. It will be necessary to sedate your dog, so the vet can insert a urinary catheter into their urethra to release built-up urine in their bladder and flush the crystals (stones) out. This procedure can cost up to $7,000.

Another condition Dalmatians develop is laryngeal paralysis, in which the laryngeal muscles stop functioning at full capacity. As a result, your dog will not be able to breathe normally. If you notice your Dalmatian struggling to inhale or exhale, and does so loudly, get them to the vet immediately. Most Dalmatians in such situations end up undergoing surgery to tie back their laryngeal muscles to expand the larynx. Expect this surgery to cost you close to $5,000.

These are just a couple of the health conditions Dalmatians suffer from, but they are life-threatening and expensive to treat. Having your dog covered by pet insurance would give you a lot more peace of mind in such emergencies.
What does dog insurance include and exclude?
Pet insurance coverage varies from one provider to the next. A good rule of thumb is that coverage will extend to all ailments and illnesses considered "sudden and catastrophic." Some examples include urinary tract issues, eye infections, broken bones, and open wounds. That said if your dog has a condition before or when applying for pet insurance, it will be labeled a pre-existing condition and will not be eligible for reimbursement. Suppose you want to enhance your dog's coverage, you could add a "wellness package" to your policy, which will cover preventative care measures, including annual physical exams, vaccinations, heartworm detection, and more.
How do I get reimbursed by my dog insurance provider?
For our purposes, let's imagine you have a policy with a $20,000 annual maximum benefit, a 90% reimbursement amount, and a $250 deductible. Should something happen, and your dog suddenly needs a $10,000 surgery, the insurance company would reimburse you $9,000 less your $250 deductible. This leaves you with $1,250 out-of-pocket costs instead of the original $10,000. If, however, covering the entire bill up front and waiting for reimbursement do not seem feasible, you may want to look into Trupanion. Trupanion pays vets in their network directly, so you don't have the stress of waiting to be reimbursed.
Is a higher or lower deductible better?
Deductibles are not one-size-fits-all. Whether you choose a higher or a lower deductible will depend upon your financial circumstances and personal preference. Lower deductibles will get you higher monthly premiums but lower out-of-pocket costs in an emergency. Higher deductibles will typically get you the opposite: lower monthly premiums and higher out-of-pocket costs in a catastrophe. You must run the numbers and see what best suits your needs. Many pet insurance companies have calculators on their websites you can use when requesting a quote. My team and I have noticed that most dog owners prefer either a $250 or $500 deductible.
5 Useful Strategies for Keeping Your Dalmatian Safe & Healthy
Our black and white spotted friends are sensitive, high-energy, intelligent, and playful. They are known for being intensely loyal to their families and excellent watchdogs. Below are five ways to best care for and build a strong bond with your Dalmatian.
1. Feed your Dalmatian a breed-specific diet
As noted earlier, Dalmatians are genetically predisposed to getting kidney stones and bladder crystals, which can cause excruciating pain and potentially fatal urinary blockages. As a result, Dalmatians need a low-purine diet. Feed them poultry, lamb, eggs, vegetables, and fruit, but steer clear of high-purine foods such as organ meats and beef. For Dalmatian puppies, feed them three times per day until they reach 4 months old. Then, you can transition them to two meals each day.
2. Keep your Dalmatian well-hydrated
Proper hydration combined with a breed-appropriate diet will reduce your Dalmatian's kidneys and bladder risks. There are two techniques that, if done in tandem, will ensure your dog stays hydrated. The first is to keep their water bowl clean and refill it constantly. These are high-energy dogs that get thirsty often! The second strategy for keeping your Dalmatian hydrated is mixing a few large spoonfuls of water with their meals. This works well regardless of whether you feed them raw, homemade, or canned food. If you feed your Dalmatian dry food, please consult your veterinarian on the appropriate brands and strategies for keeping your furry friend hydrated.
3. Train and socialize your Dalmatian consistently and early on
Since Dalmatians are bursting with energy, it is essential to channel it into desired activities, including socializing and obedience training. Immersing your Dalmatian in various settings with other dogs will also help ease any anxiety your pup has regarding such interactions. Once your Dalmation is an adult, they will adapt to new settings and people in a much more relaxed and easy manner.

As for training, starting your pup on a daily program will help to establish desired behaviors and good habits. It also sends a clear message to your Dalmatians that you are their leader. When giving commands, be clear and firm and maintain a strong posture of leadership. There needs to be an apparent distinction between your "boss" voice and posture and that of your playful, fun-loving self. Reward successful behaviors with praise, love, and treats, and avoid harsh or aggressive corrections or punishment. Dalmatians do not perform or thrive when they receive harsh treatment. Should their behavior head into 'negative' territory, correct them, have them sit, and then redirect them into a more positive behavior or task. Praise and reward your Dalmatian accordingly.
4. Groom your Dalmatian regularly
Dalmatians need to be bathed every 1-6 weeks. Determine the frequency based on the types of activities your dog engages in and their overall lifestyle. Use warm or tepid water only along with dog-specific shampoos, conditioners, and other hygiene products. Human alternatives are toxic for your beloved canine friend and can burn or irritate their skin.

They need to be brushed daily with grooming gloves or a medium-soft rubber curry comb even more frequently. Not only will this keep your Dalmatian's coat shiny and healthy, but it will also keep your house much cleaner since this breed is known for shedding.

Dental hygiene is critical to your Dalmatian's overall health. Brushing your dog's teeth at least 2-3 times each week, if not daily, will remove excess plaque and freshen their breath. These at-home cleanings are not meant to replace professional ones. Consult your vet for the appropriate frequency for dental appointments.

Other areas that need regular care and treatment include their nails, paw pads, ears, and anal glands. Your veterinarian and professional groomer can offer the best information and guidance for these aspects of your Dalmatian's grooming routine.
5. Give your Dalmatian plenty of exercise
Dalmatians are some of the highest-energy dogs out there, which means plenty of physical activity is necessary. At an absolute minimum, Dalmatians need 2 hours of daily exercise, which is best divided into a couple of walks. Puppies will need less, but your vet can give you age-specific exercise advice. Consider spicing up the walks by turning them into treasure hunts or a combination run-walk. Whatever you do, your Dalmatian will need to run a bit each day. Whether it's with you or in an enclosed area, your dog will be much more relaxed and happy as a result. By nature, Dalmatians are not water dogs, so don't push your dog to swim if they resist.
Conclusion
Ultimately, choosing the best dog insurance for your pup or adult canine is relatively painless. We always suggest getting dog insurance as soon as your puppy is 8-weeks-old. The earlier in your dog's life that you get insurance, the better the premiums and the fewer the restrictions on pre-existing conditions. Nevertheless, getting dog insurance at any point in your little pal's life will prove helpful for both emergencies and preventative care.
Ready to get started? After countless hours of research, we've found that Lemonade pet insurance consistently performs the best with the lowest monthly premiums.
SwiftScore Ranking Methodology for Dalmatians
We ranked the best pet insurance policies for Dalmatians based on a variety of important factors including the following:
Average monthly price for a 2-year-old Dalmatian with a $500 deductible located in the 90210 zip code (Please note: prices will vary greatly based on your location)
Coverage and benefits
Key policy details including accidents and illnesses, surgeries, annual check-ups, cancer treatment, lab tests, and more
AM Best rating of the underwriter
Reimbursement percentage
Annual benefit amount
Technology and user experience

Ease of sign up

Policy language clarity
User reviews
See dog insurance prices in your state
Alabama | Alaska | Arizona | Arkansas | California | Colorado | Connecticut | Delaware | Florida | Georgia | Hawaii | Idaho | Illinois | Indiana | Iowa | Kansas | Kentucky | Louisiana | Maine | Maryland | Massachusetts | Michigan | Minnesota | Mississippi | Missouri | Montana | Nebraska | Nevada | New Hampshire | New Jersey | New Mexico | New York | North Carolina | North Dakota | Ohio | Oklahoma | Oregon | Pennsylvania | Rhode Island | South Carolina | South Dakota | Tennessee | Texas | Utah | Vermont | Virginia | Washington | West Virginia | Wisconsin | Wyoming