7 Best
Boxer

Pet Insurance Plans Compared in 2022

Updated on , by Matthew H. Nash – Licensed Insurance Agent

Buying pet insurance for your Boxer can feel like quite an undertaking. As a nationally licensed insurance agent and a long-time dog owner, I am deeply aware of the challenges people face when deciphering policy jargon and determining the best dog insurance company for your Boxer. I have researched this topic extensively for you. This article has everything you need to know, regardless of which state you live in or your pup's age. Read more about our unbiased ranking methodology and advertiser disclosure.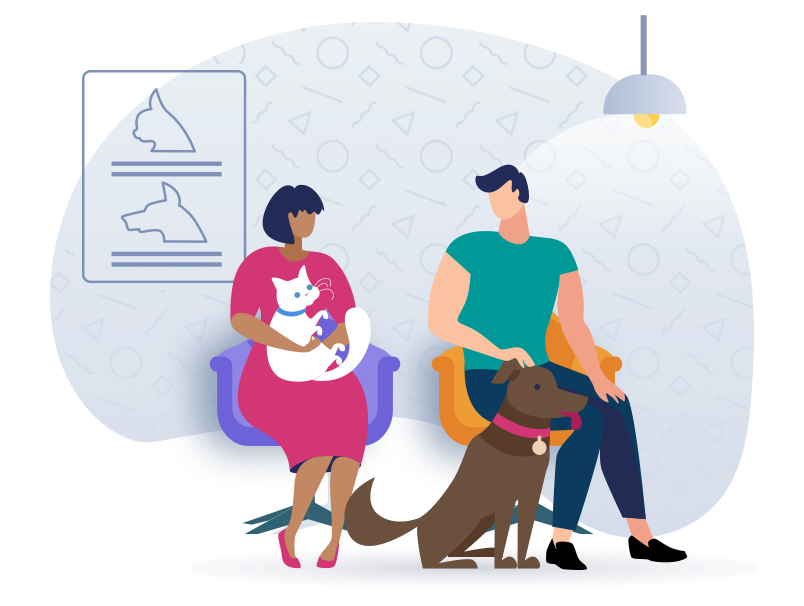 Top Boxer Pet Insurance Scored, Ranked & With Cost
Use our below table to quickly compare the best Boxer pet insurance providers. The average monthly specific prices shown are based on a healthy 2-year-old Boxer with a $500 deductible and 90% reimbursement amount who is located in California with a 90210 zip code. Costs may vary based on age, location, and the coverage amount. Prices are accurate as of January 2023 and are subject to change. For the most up-to-date information, please visit the provider website.
---
Boxer dog Insurance FAQs
What is dog insurance? How is it useful for Boxers?
To protect your dog with insurance, you will need to sign up with the pet insurance company of your choice and then pay the monthly premiums to keep your policy active. Should your Boxer become sick or get involved in an accident, you will need to pay the veterinary bill at the time of service. Afterward, you can submit a claim to your insurer for reimbursement. It is important to note that insurance companies usually exclude pre-existing conditions from coverage, which is why I encourage dog owners to get their furry friends insured while still puppies.

Dog insurance is helpful for Boxers because they, like all dogs, face medical emergencies at some point in their lives. Such instances can rack up excessive vet bills. Therapies for life-threatening ailments such as cancer can exceed $10,000. Unfortunately, uninsured pet owners often have to make the heartbreaking decision to put their animals down because they cannot afford the necessary treatments and procedures. Dog insurance keeps you from ending up in such a terrible position.
How old does my Boxer puppy need to be to get insurance?
The good is news that there are usually no age limits for getting your dog insured. However, most insurance providers require dogs to be a minimum of 8-weeks-old before receiving coverage. Keep in mind that the younger your dog, the cheaper it will be to insure them, which is why we recommend getting dog insurance before your best pal turns 1-year-old.

An exception is Pawp, which offers protection for up to 6 pets under one "Emergency Fund," regardless of age, for a mere $19 monthly flat fee. Coverage only extends to qualified medical emergencies as determined by the virtual vet team and covers only one of your pets up to $3,000 on a single vet bill. One of the best services Pawp provides is telehealth and pet expert consultations.
Is Boxer dog insurance worth it? What are the most common reasons for Boxer insurance claims?
As noted earlier, Boxers have medical emergencies just like any other dog breed. However, there are some hereditary ailments specifically found in Boxers.

One of these is known as Boxer cardiomyopathy, in which they have erratic and even unstable heartbeats. For treatment, Boxers are given medications to help them stabilize their heartbeat. That said, there is no direct cure for this condition. To determine whether your Boxer has cardiomyopathy, they will need an electrocardiogram (ECG).

Another health issue in Boxers is cancer, particularly brain tumors, lymphoma, and mast cell tumors. Those with more white markings often get sunburned and have an increased risk of skin cancer.

Finally, seizures seem to be another reason for Boxer insurance claims. Seizures are hereditary in Boxers and are usually treated with lifelong medications. Blood testing is routine for those whose Boxers have such episodes. These tests help determine whether the medication alleviates the symptoms and has any adverse side effects.

While the list of common reasons for claims does not stop there, those mentioned above are undoubtedly three of the most common. And they all require a long-term care plan, which can lead to astronomical vets bills. Dog insurance can save you from financial headaches so that you can focus your energy and attention on your Boxer and guarantee they get the best medical care possible.
What does dog insurance include and exclude?
Dog insurance coverage will vary from one provider to the next. However, a general rule of thumb is that coverage extends to any illness or accident deemed "sudden and catastrophic." Some such events include broken bones, allergies, infections, or swallowing a tennis ball. Should your canine friend have a medical condition when you apply for coverage, the insurance company will list it as a pre-existing condition, which will not be eligible for reimbursement via the claims process. It is also worth mentioning that pet insurance companies now offer "wellness packages" that add to your basic policy. They cover preventative care such as physical exams, heartworm prevention, vaccinations, and more.
How does the reimbursement process work?
Let's imagine that your dog needs an urgent $10,000 surgery, and your insurance policy has a $250 deductible, a 90% reimbursement amount, and an annual maximum benefit of $20,000. You would pay the bill up front and then submit a claim for your provider for reimbursement. You could expect your insurance company to pay $9,000 minus the $250 deductible. As a result, your final costs for this surgery would only be $1,250 instead of the original $10,000. However, suppose you find waiting for reimbursement on such high veterinary bills financially untenable. In that case, Trupanion offers an alternative to this traditional insurance model by directly paying vets in their network so you don't have to.
Which is best: a lower or higher deductible?
When it comes to deductibles, there is no one-size-fits-all answer. Choosing the right deductible is going to depend upon your financial circumstances and personal preference. If you opt for a lower deductible, you will get higher monthly premiums but lower out-of-pocket costs in an emergency. If you opt for a higher deductible, the opposite will apply: lower monthly premiums but higher out-of-pocket costs in a medical event. You will need to run the numbers and determine what works best for you. Many pet insurance providers have calculators on their websites you can use when requesting a quote. That said, we have noticed that the majority of dog owners prefer either a $250 or $500 deductible.
5 Useful Strategies for Keeping Your Boxer Safe & Healthy
Boxers are a wonderful blend of intelligence, loyalty, playfulness, and strength. Their movements are graceful and powerful, and they are deeply protective of their humans and any other animals that may reside in the same household as them. Boxers are a gift to any family, and they are particularly great with children. Below are some tips and techniques to help you keep your Boxer safe and healthy.
1. Be sure your Boxer gets plenty of exercise
Boxers are extremely high-energy dogs that need consistent and vigorous exercise each and every day. At a minimum, they need to be walked twice a day for 30- minutes or more. Keep in mind that they are a brachycephalic breed, which means they thrive on shorter bursts of exercise. Multiple, shorter bouts of exercise will help your Boxer maintain a healthy metabolism. Regular physical activity is also important in staving off destructive tendencies such as pulling open cabinets and chewing on everything they can find.
2. Stick to a simple grooming routine for your Boxer
These playful pooches have very low-maintenance coats and tend to be some of the cleanest dogs out there. Using a hound glove or a rubber-curry brush a couple of times each week is sufficient to maintain your Boxer's coat. Make sure you use your hand to dust off any dead or loose hairs after brushing, so they do not stick to the coat and block the air flow to the pores. Also, bathing your Boxer once every 3-4 weeks will keep them clean and smelling fresh without dehydrating or irritating their skin. Use a dog-specific shampoo to maintain their skin's healthy, natural oils and prevent skin rashes or burns.
3. Train your Boxer and Boxer-proof your house
Boxers are known for being curious and wanting to get into everything they possibly can. One could joke that "What's this?" is the one question constantly plaguing Boxers. In all seriousness, though, this breed loves to open up cabinets and pull out whatever they possibly can. Adding child locks to your cabinets may prevent this for the most part, but remember that anything out in the open your Boxer will see as a potential chew-toy. While it is important to protect your home, your Boxer's health may also be at risk due to the high potential of them swallowing non-food items. Such occurrences can result in blockages and end up being fatal. To keep your Boxer safe and healthy, you'll need to pay close attention to them, maintain a tidy and well-organized home, and keep your pal isolated in one room whenever you leave home.
4. Feed your Boxer properly
Boxers need diets with high-quality meat, along with fresh fruits and veggies. Avoid any commercial dog foods that have meat by-products, including meat meal, which is old, low-grade meat from diseased animals. Also avoid anything with preservatives, "natural" flavors, and coloring as these can lead to skin diseases and digestive problems. Often, homemade meals are cheaper in the long run as they tend to be of better quality than many commercial dogs foods and have fewer additives. The better the diet, the cheaper and fewer the vet bills down the road.

It is important to note that how much you feed your Boxer is determined by their age, so be sure to consult your veterinarian for appropriate portion sizes and ratios of fat and protein. Do the best you can with what you can afford.

Also, if you notice that your Boxer tends to "inhale" their food, it is essential to remedy this to avoid digestive problems. You can use slow-feeder bowls or portion pacers to help your Boxer slow down their food ingestion.

Last, but equally important, is the water you give your Boxer. Boxers are quite sensitive when it comes to their diet, so if you're on public water you may want to purchase a water filter to attach to your sink faucet or buy gallon jugs of spring water for them. This can keep unnecessary heavy metals from building up in your little pal's system, reduce the chances of your Boxer developing potentially serious health issues, and save you from exorbitant vet bills.
5. Practice car safety with your Boxer
Whenever you take your Boxer with you in a vehicle, you need to restrain them properly. This is both for your safety and theirs. A couple of options for your adult Boxer is to use an all-in-one harness and connector or a direct-to-tether accessory. If you have a Boxer pup under 40-pounds, opting for a canine car seat will be your best bet (make sure it is certified!). Restraining your Boxer keeps them from bouncing around the car, distracting you unnecessarily, and protects them in case of a collision. Remember, most car accidents, however minor, can be fatal or deeply injurious to a dog of any size.
Conclusion
As you can see, choosing the best dog insurance for your adult or juvenile Boxer is much easier than you may have thought. We suggest applying for dog insurance as soon as your puppy is older than 8 weeks. The earlier in your dog's life, the better, though, as you will get the best insurance prices and the fewest restrictions regarding pre-existing conditions. That said, getting dog insurance any time in your best pal's life is better than never, as it will be a tremendous help in case of a catastrophic event and promote wellness.
Ready to get started? After countless hours of research, we've found that Lemonade pet insurance consistently performs the best with the lowest monthly premiums.
SwiftScore Ranking Methodology for Boxers
We ranked the best pet insurance policies for Boxers based on a variety of important factors including the following:
Average monthly price for a 2-year-old Boxer with a $500 deductible located in the 90210 zip code (Please note: prices will vary greatly based on your location)
Coverage and benefits
Key policy details including accidents and illnesses, surgeries, annual check-ups, cancer treatment, lab tests, and more
AM Best rating of the underwriter
Reimbursement percentage
Annual benefit amount
Technology and user experience

Ease of sign up

Policy language clarity
User reviews
See dog insurance prices in your state
Alabama | Alaska | Arizona | Arkansas | California | Colorado | Connecticut | Delaware | Florida | Georgia | Hawaii | Idaho | Illinois | Indiana | Iowa | Kansas | Kentucky | Louisiana | Maine | Maryland | Massachusetts | Michigan | Minnesota | Mississippi | Missouri | Montana | Nebraska | Nevada | New Hampshire | New Jersey | New Mexico | New York | North Carolina | North Dakota | Ohio | Oklahoma | Oregon | Pennsylvania | Rhode Island | South Carolina | South Dakota | Tennessee | Texas | Utah | Vermont | Virginia | Washington | West Virginia | Wisconsin | Wyoming