6 Best
Bengal Cat Insurance

Plans Compared in 2023

Updated on by Matthew H. Nash – Licensed Insurance Agent

Finding the best Bengal cat insurance plan does not have to be a complicated process. Being a nationally licensed insurance agent and a proud pet owner, I am aware of cat parents' challenges when deciphering policy language and determining the right provider for their Bengal. My team and I have compiled the most crucial information on providers and policies to simplify your search, regardless of their age or where you live. Read more about our unbiased ranking methodology and advertiser disclosure.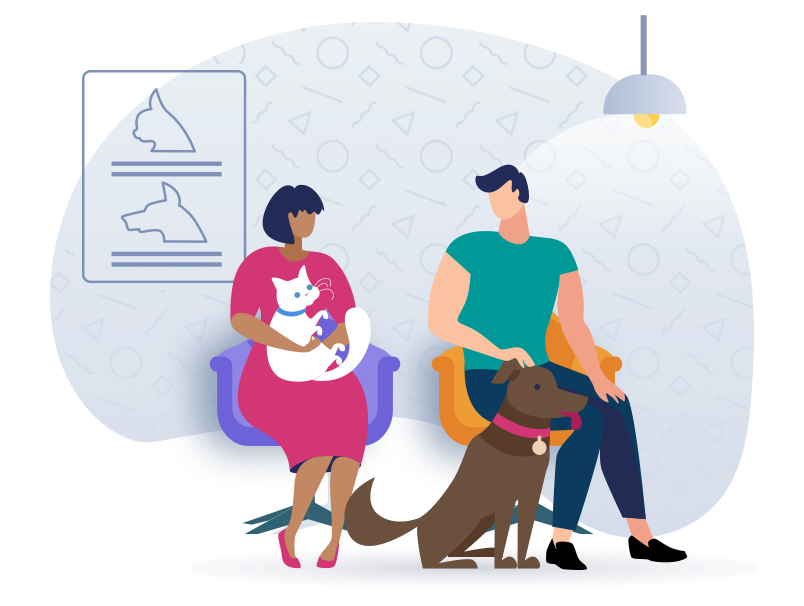 Top Bengal Cat Insurance Scored, Ranked & With Cost
Use our below table to quickly compare the best Bengal Cat insurance, providers. The average monthly specific prices shown are based on a healthy 2-year-old Bengal Cat with a $500 deductible and 90% reimbursement amount who is located in California with a 90210 zip code. Costs may vary based on age, location, and the coverage amount. Prices are accurate as of May 2023 and are subject to change. For the most up-to-date information, please visit the provider website.
4.7
SwiftScore

Our SwiftScore is a unique and proprietary insurance ranking system objectively comparing key metrics which are most important to cat parents. Learn more at the end of this page.
STANDARD PLAN
COST FOR BENGAL CAT
$21.94/mo
Pumpkin Pet Insurance plans have extensive coverage and they always have a 90% reimbursement rate
Pumpkin Pet Insurance plans have no breed or upper age restrictions, and dental illness and hereditary conditions are covered at no extra cos
Founded in 2020 and underwritten by United States Fire Insurance Company
---
Bengal Cat Insurance FAQs
What is cat insurance? Will my Bengal cat benefit from it?
Cat insurance offers protection against the high costs of urgent veterinary care. It also gives you peace of mind knowing that you can afford whichever emergency treatments or procedures your Bengal may need. Once you apply for coverage from your preferred pet insurance company, keep on top of paying your monthly premiums to keep your policy active. We recommend insuring your Bengal once it turns 8 weeks old to get the best coverage and rates.

While Bengal cats are generally healthy, they are still prone to developing some serious health conditions. One such issue is cataracts, which can cost up to $3,600 to operate on both eyes. Hypertrophic cardiomyopathy (HCM) is another concern, which runs as high as $1,500 to diagnose and $300 per month to treat for the rest of your cat's life.

Pet insurance will cover most emergency expenses so that you don't have to worry about finances during emotionally challenging times. It also means you will not have to confront the painful decision of whether to put your Bengal down because you cannot afford the life-saving care they may need.
How old should my Bengal be when I buy cat insurance?
Getting your Bengal insured as a kitten means you will secure the most comprehensive coverage at the best rate. If you want cat insurance but prefer to avoid high premiums, deductibles, and credit checks, Pawp may be the right choice. Pawp gives pet parents an emergency fund that protects as many as 6 animals for a flat fee of $24/month. The fund covers one vet bill per year under $3,000 for any qualified emergency.
What are the most frequent reasons for Bengal cat insurance claims? Will cat insurance be advantageous for my Bengal?
Bengal cats, like all breeds, can experience veterinary emergencies throughout their lives. Despite being a very healthy breed, the conditions they are prone to developing are quite costly to treat. For example, suppose your Bengal develops hypertrophic cardiomyopathy, a condition in which the heart muscles thicken and stop functioning correctly. In that case, the $1,500 diagnosis fee will quickly be dwarfed by the potentially pricey $300 month to treat it. Also, if your Bengal needs surgery to remove a cloud-like film from their eyes so they can take in more light, you're looking at a vet bill upwards of $3,600. A solid cat insurance plan can offset many of these expenses so that you can focus your energy on helping your Bengal get well instead of stressing about money.
What does Bengal cat insurance provide?
Every cat insurance plan varies to some degree. Still, you can expect that it will cover any "sudden or catastrophic" accident or ailment. Some frequently covered conditions include but are not limited to urinary blockages, broken bones, lacerations, and eye infections. If you want more extensive coverage that will provide for routine care, such as physical exams and vaccinations, purchase an optional wellness upgrade. Be aware that should your Bengal develop a health condition before you get them insured, it will be excluded from coverage as a pre-existing condition and not eligible for reimbursement.
When do I file a claim? What can I expect from the claims process?
Should your Bengal need urgent veterinary care, you must pay the vet's bill at the time of service and then submit a claim to your provider to get reimbursed. How much can you expect to get back? That, of course, depends on the terms of your policy. Here's a hypothetical situation to better explain the process:

Imagine that your Bengal needs a $4,000 operation, and you have a cat insurance plan that features a 90% reimbursement rate and a $250 deductible. Therefore, your provider will reimburse you 90% of $4,000 ($3,600) minus your deductible, leaving you to pay only $650. Be aware that all pet insurance plans have an annual maximum benefit that typically ranges from $5,000 to $30,000. Once you have reached this benefit threshold, you will need to pay any other vet bills until the beginning of a new policy year.
Is it better to have a higher or lower deductible?
Which deductible you choose will be particular to your financial circumstances. Before you pick a deductible, there are various aspects worth considering. For example, a lower deductible usually will get you higher monthly payments and lower out-of-pocket expenses in urgent veterinary situations. However, a higher deductible will get you to lower monthly payments with higher out-of-pocket costs in emergencies. We encourage you to run some numbers to determine what best suits your needs. Most pet insurance companies have calculators on their websites that cat owners can use to request quotes. It's worth noting that our research shows that most cat parents opt for $250 and $500 deductibles.
5 Useful Strategies for Keeping Your Bengal Cat Safe & Healthy
1. Play with your Bengal frequently
Bengals are a brilliant, curious and fun breed of cats. Many go as far as to say they're a bit naughty! These cats thrive in homes where their humans will engage their curiosity and playful nature. Whether it's exposing them to many different sights, sounds, and smells or teaching them to play fetch, these cats will love every bit of it. Having a variety of toys to play with and surfaces of different heights to jump to and from will help keep your Bengal happy.
2. Let your Bengal play in the water
Unlike most cats, Bengals love water and will do anything to play in it. If you run yourself a bath, don't be surprised if your Bengal jumps in. They'll even get in the shower with their humans, though we don't recommend it. However, you can satisfy your Bengal's fascination with water by letting them drink straight from the faucet or buying them a cat fountain. Whatever you do, always keep a lid on any fish tanks you may have; otherwise, expect a mess along with some dead fish.
3. Feed your Bengal top-quality food
Bengals are such active, high-energy cats. It's essential to feed them high-quality canned or raw food, the latter being the most species-appropriate option. At the minimum, please do not feed them foods with additives, soy, wheat, meals, corn, gums, or other grains. High-protein foods are moisture-rich, support healthy kidney function, and help keep your Bengal hydrated.
4. Train your Bengal early
This is one of the few cat breeds that behaves like dogs. They are incredibly trainable, yet they will get into everything they can around your house if you're not watching. As a result, starting your Bengal on a training regimen while they are still kittens will help build a bond between the two of you, keep them engaged, and give them a positive outlet for their mountains of energy. You can train Bengals to fetch, master treat puzzles, go for disciplined walks on a leash, and more. Some people even teach their Bengals to use the toilet instead of a litter box. Whatever you choose to train them in, just know they will welcome the attention and challenge.
5. Keep your Bengal's litter box extra clean
Bengals are known to be somewhat finicky cats. Many like their environments to be "just so," particularly when it comes to their litter boxes. If you don't empty it several times a day, they will make their displeasure known by taking care of business outside the box. Save yourself the trouble and empty their box frequently, clean it at least once every 10-14 days with a light vinegar-water spray and refill it with fresh litter. Doing so will save you more time and energy than the alternative.
Conclusion
Ultimately, we hope this article simplifies the process of finding the best Bengal cat insurance plan for your furry friend. We always recommend insuring your Bengal while it is still a kitten. Doing so will get you a policy with the most coverage at a very affordable rate. Nevertheless, getting your Bengal insured at any age gives you extra financial security. It also enables you to afford the necessary care and procedures should a health crisis arise.
After extensive research, we conclude that Lemonade pet insurance offers the best cat insurance policy at the lowest monthly rate for Bengal Cats.
SwiftScore Ranking Methodology for Bengal Cats
We ranked the best pet insurance policies for Bengal Cats based on a variety of important factors including the following:
Average monthly price for a 2-year-old Bengal Cat with a $500 deductible located in the 90210 zip code
Coverage and benefits
Key policy details including accidents and illnesses, surgeries, annual check-ups, cancer treatment, lab tests, and more
AM Best rating of the underwriter
Reimbursement percentage
Annual benefit amount
Technology and user experience

Ease of sign up

Policy language clarity
User reviews
Other state dog insurance resources
Alabama | Alaska | Arizona | Arkansas | California | Colorado | Connecticut | Delaware | Florida | Georgia | Hawaii | Idaho | Illinois | Indiana | Iowa | Kansas | Kentucky | Louisiana | Maine | Maryland |
Massachusetts | Michigan | Minnesota | Mississippi | Missouri | Montana | Nebraska | Nevada | New Hampshire | New Jersey | New Mexico | New York | North Carolina | North Dakota | Ohio | Oklahoma | Oregon | Pennsylvania | Rhode Island | South Carolina | South Dakota | Tennessee | Texas | Utah | Vermont | Virginia | Washington | West Virginia | Wisconsin | Wyoming