7 Best
Beauceron

Pet Insurance Plans Compared in 2022

Updated on by Matthew H. Nash – Licensed Insurance Agent

Originating from France in the 1500s, often seen working on farms, herding sheep or cattle, the Beauceron is considered the largest French sheepdog. With their robust stature, males can weigh up to 110lbs and measure 27" tall, and this breed helps guard and protect. The highly energetic Beauceron requires regular exercise to avoid boredom and destructive behavior. If appropriately trained, including early socialization with other small pets and children, the Beauceron is a pet fit for everyone. Some breed-specific conditions could affect your Beauceron, necessitating medical care. Pet care costs are becoming more expensive every year, making pet insurance a great way to protect your financial future. As a licensed insurance agent and lifelong pet owner, I am here to help you navigate the pet insurance process. Read more about our unbiased ranking methodology and advertiser disclosure.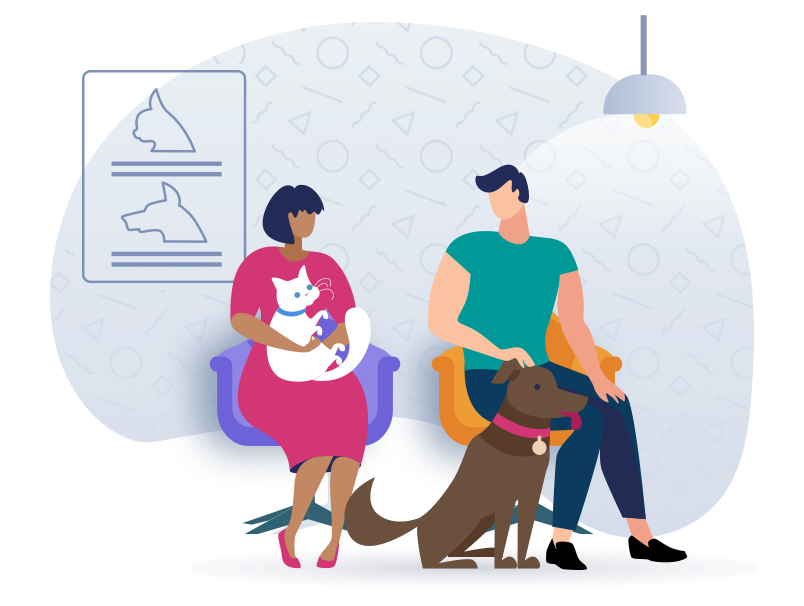 Top Beauceron Pet Insurance Scored, Ranked & With Cost
Use our below table to quickly compare the best Beauceron pet insurance providers. The average monthly specific prices shown are based on a healthy 2-year-old Beauceron with a $500 deductible and 90% reimbursement amount who is located in California with a 90210 zip code. Costs may vary based on age, location, and the coverage amount. Prices are accurate as of January 2022 and are subject to change. For the most up-to-date information, please visit the provider website.
---
Beauceron Pet Insurance FAQs
What is pet insurance, and is it worth the investment for my Beauceron?
Pet insurance offers peace of mind for you and your family should medical care be needed for your furry family member. By enrolling in a pet insurance plan, you will pay a monthly fee, or premium, to keep your policy active. Your plan reimburses you a portion of the cost of care, less your deductible. Anyone who owns a pet should consider a pet insurance plan. Things happen that are out of our control; broken bones, infections, illnesses, and chronic conditions. It would be easy to skip this step in pet ownership, but most will tell you that it has been a financial lifesaver, saving them hundreds or even thousands in unforeseen veterinary bills. With rising pet care costs coupled with the predisposition to certain medical conditions, your policy will help provide the necessary care your dog deserves. No one should have to make a decision based on finances.
What is the proper age to insure my Beauceron?
Most insurance companies advise that it is best to insure your dog within the first six months of bringing him home. Puppies are typically eligible for coverage by eight weeks of age. The sooner, the better! Begin doing your research before bringing your dog home. That way, you will have adequate time to work through all the details. You may avoid claim denial for pre-existing conditions by obtaining a comprehensive policy as early as possible.
What are a few common insurance claims for the Beauceron?
Hip dysplasia may affect your Beauceron. This condition is degenerative and worsens without the proper support or treatment. Movement creates a grinding, which wears the joint down over time. Surgery is a last resort option and can be costly. Beaucerons may also suffer from a condition known as Osteochondrosis Dissecans, an orthopedic condition that causes improper growth of the cartilage and joints. Diets high in calcium and protein may exasperate the condition. Large breed dogs, like your Beauceron, may suffer from bloat. Bloat is a condition that causes the stomach to dilate and distend. This "bloating" can lead to impeded blood flow to the heart. Heart disease is a condition in large breeds where the heart muscles become very thin, causing the heart to work harder. Dilated cardiomyopathy can eventually lead to enlargement of the heart. Medications, diet, and rest are all helpful management tools.
What services are typically covered by insurance? What services are excluded from coverage?
Medical care associated with unforeseen illness or injury is typically covered, but your plan may also cover preventative care. Examples of care may include medical treatment for illness, injury, infection, chronic and acute conditions, diagnostics, specialty, and emergency care.
Does pet insurance cover dental work?
Some plans may cover dental care associated with injury or infection. However, dental wellness is not a service that is typically covered. Review the various plans on the market and find one that works best for you and your family!
Can I use a veterinarian of choice, or are there insurance-approved options?
Pet insurance works a bit differently than most human health insurance plans that we are accustomed to. Your dog's insurance plan works on a reimbursement method of payment. You will pay for the services provided up front, including your deductible. Once you've submitted the compensation claim, your plan will reimburse you directly. Typical plans cover most licensed veterinary clinics, hospitals, and specialty clinics.
Are there discounts for insuring multiple pets?
Most insurance companies will incentivize plans by offering multiple-pet discounts. If your Beauceron is not an "only dog," you may be eligible for a cost-savings plan. Verify with your insurance to see if you qualify for a discount.
Who pays for services at the time of veterinary care?
As discussed, pet insurance plans utilize a reimbursement method for payment. You will pay for services upfront, submit a claim to the insurance company and receive payment based on your reimbursement rate and deductible.
How should we choose from a high or low-deductible plan?
Customizing a pet insurance plan that fits your lifestyle and budget is easy! Low-deductible plans are available, which equates to a slightly higher monthly premium. If you do not anticipate using the insurance often, a higher deductible may be a better choice, creating a lower monthly payment. Whatever you choose is the best option for you. Everyone has a unique financial situation. Regardless of which plan you select, a healthy pet and a healthy wallet are what matter most!
5 Tips for Keeping Your Beauceron Safe and Healthy
Pet insurance will save you money throughout your pet's life. That said, there are many things you can do to keep your Beauceron happy and healthy every day.
1. Daily Exercise
Beaucerons are herding dogs requiring daily vigorous exercise. Some may say it's almost impossible to tire a Beauceron. To help reduce the potential for boredom and destructive behavior, it is recommended to provide two hours per day of exercise. A fenced-in yard will help provide a safe environment to run and play.
2. Proper Nutrition and Food Intake
It is recommended to feed your Beauceron a high-quality food twice per day to avoid the possibility of bloat. Depending on their activity level, they may have different nutritional needs than other breeds. Contact your veterinarian for food recommendations, as certain foods can be too high in protein or calcium, which can worsen joint issues.
3. Early Socialization
Early socialization is extremely important in this breed as Beaucerons tend to be distrustful and suspicious of other people, including children, and other animals. If raised from a young age together, and properly trained, they make wonderful companions and watch dogs!
4. Training
Positive reinforcement training works best for Beaucerons, as does consistency. Starting when they are young yields the best results. They are extremely intelligent dogs and eager to please.
5. Regular Grooming
The Beauceron has a double coat, which requires more frequent brushing during their biannual shedding periods. Weekly brushing is sufficient to maintain a healthy and shiny coat. Nail care is very important as well. Every 3-4 weeks is a good schedule to trim your pup's nails. Once nails get too long, they run the risk of snags, rips, bleeding, and infection.
Conclusion
Pet insurance may seem confusing with all the options and coverages to choose from. And as much as we'd love to believe that our dogs will remain healthy and disease-free, certain things are out of our control. Enrolling your Beauceron into a pet insurance plan is easy. A company that I recommend contacting is Lemonade pet insurance. With competitive pricing and coverage, you'll find something that fits your needs. Insurance is a great way to avoid making a medical-related decision based on finances. Your family, including your dog, deserves the very best!
SwiftScore Ranking Methodology for Beaucerons
We ranked the best pet insurance policies for Beaucerons based on a variety of important factors including the following:
Average monthly price for a 2-year-old Beauceron with a $500 deductible located in the 90210 zip code
Coverage and benefits
Key policy details including accidents and illnesses, surgeries, annual check-ups, cancer treatment, lab tests, and more
AM Best rating of the underwriter
Reimbursement percentage
Annual benefit amount
Technology and user experience

Ease of sign up

Policy language clarity
User reviews
Other state dog insurance resources
Alabama | Alaska | Arizona | Arkansas | California | Colorado | Connecticut | Delaware | Florida | Georgia | Hawaii | Idaho | Illinois | Indiana | Iowa | Kansas | Kentucky | Louisiana | Maine | Maryland |
Massachusetts | Michigan | Minnesota | Mississippi | Missouri | Montana | Nebraska | Nevada | New Hampshire | New Jersey | New Mexico | New York | North Carolina | North Dakota | Ohio | Oklahoma | Oregon | Pennsylvania | Rhode Island | South Carolina | South Dakota | Tennessee | Texas | Utah | Vermont | Virginia | Washington | West Virginia | Wisconsin | Wyoming