7 Best
Yorkshire Terrier

Pet Insurance Plans Compared in 2023

Updated on by Matthew H. Nash – Licensed Insurance Agent

As a proud dog owner and nationally licensed insurance agent, I know how confusing policy jargon can be for pet owners and the challenging nature of determining the best pet insurance company for Yorkshire Terriers. I have done extensive research for you to make the entire process easier. This article has all the information you need, no matter where you live in the US or how old your dog is. Read more about our unbiased ranking methodology and advertiser disclosure.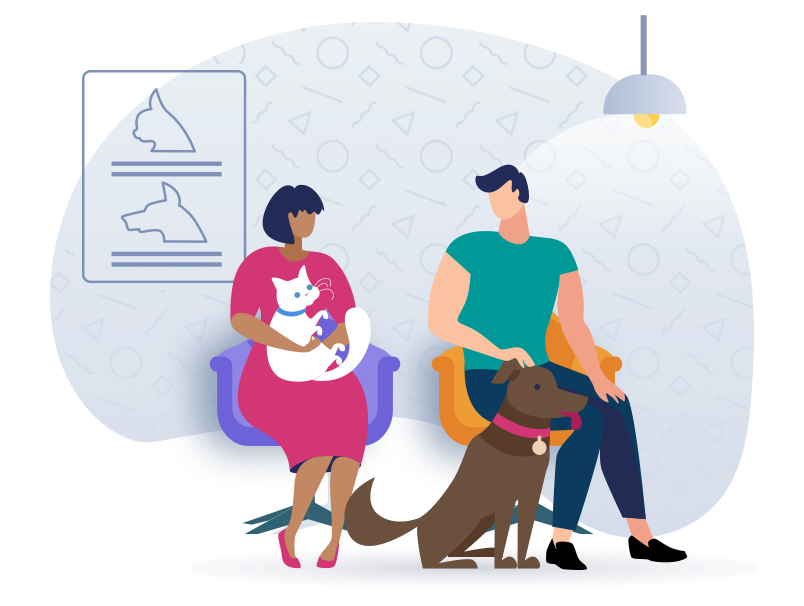 Top Yorkshire Terrier Pet Insurance Scored, Ranked & With Cost
Use our below table to quickly compare the best Yorkshire Terrier pet insurance providers. The average monthly specific prices shown are based on a healthy 2-year-old Yorkshire Terrier with a $500 deductible and 90% reimbursement amount who is located in California with a 90210 zip code. Costs may vary based on age, location, and the coverage amount. Prices are accurate as of January 2023 and are subject to change. For the most up-to-date information, please visit the provider website.
---
Yorkshire Terrier Pet Insurance FAQs
What is dog insurance? How is it useful for Yorkshire Terriers?
Protecting your dog via pet insurance means you will need to apply to your preferred provider for coverage and pay the monthly rates to keep the policy active. If your dog gets ill or becomes involved in an accident, pay the entire bill in advance and then submit a claim for reimbursement. Keep in mind that insurance companies exclude most pre-existing conditions, which is why insuring your dog while it is still a puppy is vital (8 weeks to 1-year-old).

Dog insurance benefits Yorkshire Terriers because they face emergencies just as other dogs of all breeds do. In such situations, vet bills tend to pile high and lead to extra stress in an already stressful situation. For example, therapies for diseases such as cancer can exceed $10,000. In these instances, many uninsured pet owners have to put their beloved dogs down because they do not have the resources to cover the needed therapies and procedures. Insurance eliminates this potentially devastating scenario.
Are there age requirements for getting my Yorkie insured?
To get your Yorkie insured, you will need to wait until they are at least 8 weeks old. On the other hand, there are usually no age limits for getting your dog insured. This is especially great news if you have an older Yorkie. Remember that the younger your dog, the cheaper it will be to insure them. To secure the best rates and broadest range of coverage, we recommend getting your Yorkie dog insurance before their first birthday.

A unique departure from traditional insurance is Pawp. They protect up to 6 pets of any age within a household under one "Emergency Fund" for $24 per month. This plan covers a single pet for one vet bill of up to $3,000 once per year. Coverage is only for actual medical emergencies, which need to be qualified by Pawp's virtual team of vets. In addition to the "Emergency Fund," Pawp also provides telehealth and pet expert consultations.
Is it beneficial to get Yorkshire Terrier dog insurance? If so, what are some common reasons for claims?
While Yorkshire Terriers are long-lived dogs, they are also quite fragile, which means they are prone to accidents and injury more than the average canine.

A primary concern amongst owners of Yorkies is the possibility of a liver shunt. This occurs when a blockage between the portal vein and one or more of its branches partially cuts off blood flow to the liver. Multiple blockages can lead to liver disease or eventual failure. Surgery can correct and close off a shunt, but it will cost as much as $12,000.

Another condition that plagues Yorkies is cataracts. Cataracts look like a cloudy film over their eyes, which blocks light from entering their eyes. If not corrected, their eyesight will degenerate quickly and result in blindness. Cataract surgery effectively restores Yorkies' vision but can cost up to $4,000.

While these surgeries can dramatically improve or even save your Yorkie's life, they are extremely expensive, which is why dog insurance proves so beneficial.
What does dog insurance include and exclude?
Coverage differs between providers. Generally, ailments and illnesses considered "sudden and catastrophic" will be covered. Examples of such events include urinary blockages, broken bones, skin issues, and open wounds. However, if your dog has had a condition before applying for insurance, it will be considered a pre-existing condition and not eligible for reimbursement through the claims process. Many insurance companies also have "wellness packages" you can add to your policy. These packages extend coverage to routine care, including physical exams, heartworm prevention, vaccinations, and more.
How does the reimbursement process work?
Suppose your insurance policy has a 90% reimbursement amount, a $20,000 annual maximum benefit, and a $250 deductible. Should your dog require an urgent $10,000 surgery, you would have to pay the bills upfront and then submit a claim for reimbursement. Your insurance provider would reimburse you $9,000 minus the deductible. Therefore, your total out-of-pocket costs would be $1,250 instead of the original $10,000 bill. If paying these vet bills upfront and having to wait for reimbursement may be problematic for you, then Trupanion might be a better option for you since they pay vets in their network directly.
Is it better to have a higher or a lower deductible?
There is no single answer regarding deductibles. The deductible you choose will be based on your personal preferences and financial circumstances. Lower deductibles will get you higher monthly premiums and lower out-of-pocket costs in emergencies. Of course, with higher deductibles, the reverse will hold true. You're best off doing the math and deciding what suits you best. Many dog insurance companies have calculators on their websites that you can use when requesting a quote. We have noticed most dog owners prefer either $250 or $500 deductibles.
5 Useful Strategies for Keeping Your Yorkshire Terrier Safe & Healthy
A beautiful, intelligent and sweet breed of dog, the Yorkshire Terrier is a loyal and pleasant companion. Since they are small and fragile, they need plenty of help from their humans to stay safe and maintain good health.
1. Create a specific space for your Yorkie
Yorkies love their human companions and disapprove of being left alone. Of course, it's not always possible to take your Yorkie with you everywhere you go, so stints of 4-hours or less are manageable (for puppies no more than 2 hours). When they are young, you will need to establish a space in your house that your Yorkie can feel belongs to them. Choose a room with natural light where their toys, bed, and blanket, along with their food and water bowls, will work just fine. Being alone can make Yorkies nervous and bored, resulting in incessant barking, chewing, scratching, and sometimes depression. Taking your Yorkie with you whenever you can and giving them plenty of mental stimulation throughout the day will help ease any stress they may experience when left alone.
2. Exercise your Yorkie daily
Just because your Yorkie is tiny does not mean they don't need exercise. That said, they are not built to be your running companion. Keep exercise to a couple 15 to 20-minute outdoor walks or vigorous playtimes. Any more than this can strain their delicate joints and bones.
3. Keep your Yorkie warm and hydrated
Yorkies are highly sensitive to cold and hot weather. In addition to their small frame and low center of gravity, Yorkies do not have the necessary undercoat to keep them warm in winter, which dogs like Samoyeds, Bernese Mountain Dogs, and Akitas do. During the colder months, they'll need jackets and boots to protect their paws from ice and salted roads or sidewalks. In the hotter months, be sure to take them for walks during the morning or early evening hours when the temperatures are milder. Lastly, keeping them hydrated properly year-round will make them more resilient to extreme shifts in temperature. Aside from constantly washing and refilling their water bowl, you might also want to mix in some water with their meals. This added moisture is much easier to absorb when consumed with food.
4. Always use a soft vest harness, never a collar, for your Yorkie
More than most breeds, Yorkies are susceptible to having their trachea collapse, which means the tube that delivers air to the lungs does not remain completely open. A sign that your Yorkie may have a collapsing trachea is chronic coughing fits that make them sound like a goose honking. Collars can exacerbate this condition, so be sure to have them wear a soft vest harness before attaching a leash.
5. Train your Yorkie while they are still a puppy
You can start to train your Yorkie as early as 7 or 8 weeks of age. The earlier you begin, the faster it will be to train them in and out of the house. And since they aren't always the easiest breed to train, you will need to have plenty of patience.

Be consistent in your commands and tone of voice. When they perform as instructed, reward them with praise and treats. Small apple pieces or baby carrots are good, healthy choices. Redirect them to a desired behavior or task whenever they exhibit undesirable behavior. Reward them for successful changes of focus and behavior and use positive reinforcement instead of harsh criticism or lectures. Lastly, repeat, repeat, repeat. Repetition will be the ultimate key to your Yorkie's success in both house and outdoor training.
Conclusion
Ultimately, selecting the best dog insurance for your Yorkshire Terrier puppy or adult canine is far easier than you may have thought. I suggest buying dog insurance once your puppy is 8-weeks-old. The earlier you get a policy put in place, the better the rates and the fewer restrictions you will have regarding pre-existing conditions. Nevertheless, purchasing dog insurance at any age will help cover veterinary emergencies and promote wellness.
Ready to get started? After countless hours of research, we've found that Lemonade pet insurance consistently performs the best with the lowest monthly premiums.
SwiftScore Ranking Methodology for Yorkshire Terrier Dogs
We ranked the best pet insurance policies for Yorkshire Terriers based on a variety of important factors including the following:
Average monthly price for a 2-year-old Yorkshire Terrier with a $500 deductible located in the 90210 zip code (Please note: prices will vary greatly based on your location)
Coverage and benefits
Key policy details including accidents and illnesses, surgeries, annual check-ups, cancer treatment, lab tests, and more
AM Best rating of the underwriter
Reimbursement percentage
Annual benefit amount
Technology and user experience

Ease of sign up

Policy language clarity
User reviews
See dog insurance prices in your state
Alabama | Alaska | Arizona | Arkansas | California | Colorado | Connecticut | Delaware | Florida | Georgia | Hawaii | Idaho | Illinois | Indiana | Iowa | Kansas | Kentucky | Louisiana | Maine | Maryland | Massachusetts | Michigan | Minnesota | Mississippi | Missouri | Montana | Nebraska | Nevada | New Hampshire | New Jersey | New Mexico | New York | North Carolina | North Dakota | Ohio | Oklahoma | Oregon | Pennsylvania | Rhode Island | South Carolina | South Dakota | Tennessee | Texas | Utah | Vermont | Virginia | Washington | West Virginia | Wisconsin | Wyoming