7 Best
Pembroke Welsh Corgi

Pet Insurance Plans Compared in 2023

Updated on by Matthew H. Nash – Licensed Insurance Agent

Looking for the best pet insurance for your Pembroke Welsh Corgi can be confusing. I'm a lifelong dog owner and a nationally licensed insurance agent, so I understand the legal terminology found in pet insurance policies and how confusing it can be. I've done all the research, so you don't have to. Read more about our unbiased ranking methodology and advertiser disclosure.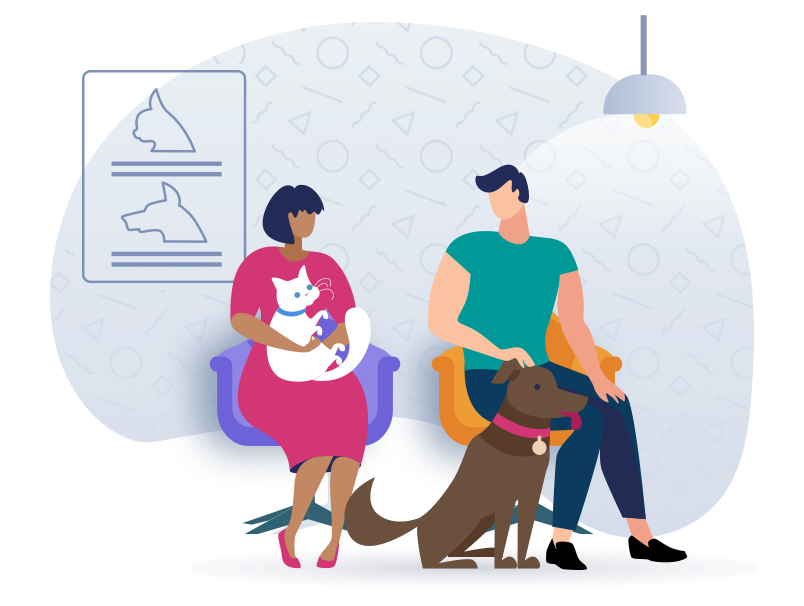 Top Pembroke Welsh Corgi Pet Insurance Scored, Ranked & With Cost
Use our below table to quickly compare the best Pembroke Welsh Corgi pet insurance providers. The average monthly specific prices shown are based on a healthy 2-year-old Pembroke Welsh Corgi with a $500 deductible and 90% reimbursement amount who is located in California with a 90210 zip code. Costs may vary based on age, location, and the coverage amount. Prices are accurate as of July 2023 and are subject to change. For the most up-to-date information, please visit the provider website.
---
Pembroke Welsh Corgi Pet Insurance FAQs
I get asked the following questions a lot by Corgi owners when they're trying to find the best pet insurance for their specific breed.
What is dog insurance and why is it useful for Pembroke Welsh Corgis?
To make sure your Corgi is protected by pet insurance, you just need to sign up with a good insurance company and make your payment every month. If your Pembroke Welsh Corgi has a medical issue like an accident or illness, the norm is for you to pay the vet bill from your own pocket, then submit a claim to your pet insurance provider for reimbursement. It's very important to know that most insurance companies don't accept claims for pre-existing conditions. Because of this, you'll want to get your Corgi signed up while it's still young (after it's 8 weeks old).

Veterinary bills can get crazy expensive, so having pet insurance is a very good idea. If your dog were to need cancer treatment, that could cost you more than $10,000. For most people, this is more than they can afford. That's why it's sadly common for people to have to make the awful decision to put their dog to sleep when they can't afford the vet bill. Don't let this happen to you.
How old does my puppy need to be to get insured?
Most pet insurance providers require puppies to be at least 8 weeks old to sign up. If you have an older pup, don't be deterred – most providers don't have a limit to how old your dog can be. Pet insurance is more affordable the younger your dog is, so it's very smart to get them covered before they turn a year old.

With a pet insurance company called Pawp, you can get coverage for up to 3 pets of any age under one "emergency fund". This costs $24 per month. Be aware though, it only covers true emergencies as verified by their own team of virtual vets. The plan also only covers 1 of your pets for 1 vet bill per year, up to $3,000.
How worth it is it to get Corgi dog insurance, and what are some common reasons for claims?
It's awful to think about it, but it's true: at some point in your dog's life, it will get sick or injured. This can result in a staggering vet bill, with trips to the emergency vet costing over $3,000. It's up to you what you think the best decision is – paying the monthly cost to keep your Corgi protected, or being stuck with a massive vet bill when your dog has an unexpected health emergency.

Here are some common conditions that Pembroke Welsh Corgis go to the vet for:


Hip dysplasia
Progressive retinal atrophy (PRA)
Persistent pupillary membranes
Hypothyroidism
What is covered and what is excluded with dog insurance?
What pet insurance providers will cover varies from company to company. Generally, any illness or injury that could be called "sudden and catastrophic" will be covered. Examples of this include broken bones, swallowing a foreign object, and eye infections.

If your pup already has cancer when you sign it up for dog insurance, claims for vet visits relating to that condition won't be covered. Many providers offer a "wellness" plan, which can cover the costs of routine, preventative care for your dog.
How do I get reimbursed?
Let's say you've purchased a pet insurance policy that has a 90% reimbursement amount, $250 deductible and a $2,000 max benefit. If your corgi has an unexpected health crisis that results in a vet bill of $10,000, your pet insurance company would reimburse you for $9,000 minus the $250 deductible. In other words, instead of $10,000, you'll be paying $1,250 out of pocket.

Trupanion pays their in-network veterinarians directly, meaning you don't have to pay anything out of pocket.
Is it better to have a lower deductible? What's the sweet spot?
A lower deductible will normally mean higher monthly payments. You'll be paying more each month for your pet insurance, but if something sudden and catastrophic occurs, your Corgi will be protected. You are the only one who knows your own unique financial circumstances, so do the math yourself. A lot of companies provide a handy calculator you can use when you're getting a quote. The deductible that most people go with is $250 or $500.
5 Useful Strategies for Keeping Your Pembroke Welsh Corgi Safe and Healthy
If you follow these simple tips, you can make sure that your Corgi has a happy and healthy life.
1. Give Your Pup a Job To Do
Corgis are a herding breed, which means they are a type of working dog. For this reason, they like to feel like they have a job to do. You can get special backpacks for dogs that make them feel like they're doing a good job for their owners. Training to do tricks or run an obstacle course can also make them feel useful.
2. Give Your Pup Lots of Exercises
Corgis have a lot of energy, and if this gets pent up they can act up by chewing on household items or barking incessantly. Each day, get out their energy by taking them for a long walk (or a jog is even better). You can throw a ball in the backyard, or even call your dog up and down a flight of stairs. Staying fit will also ward off hip dysplasia for your dog.
3. Socialize Your Pup Well, and Early
As herding dogs, Corgis have a natural inclination to chase away dogs they don't know from their owner's property. This can cause trouble at the dog park or at home, where your dog might get into fights with animals they don't know. The way around this? Be sure to socialize your dog with other dogs at a young age.
4. Train Your Pup Assertively
Any Corgi owner will tell you: they're a breed with a mind of their own. This can result in disobedient behavior and not listening to you when told to do something. For this reason, start training at a young age and make sure you are consistent and assertive with your Corgi's training.
5. Be Careful with Your Pup's Back
Corgis have a long spine, which can make them very prone to back and hip issues. In order to prevent these issues from happening, make sure your pup doesn't jump down from high places, fall down the stairs or make tight turns on slippery floors. Annual vet check-ups will keep a lookout for this issue early on.
Conclusion
It doesn't need to be a daunting process to find pet insurance for your Pembroke Welsh Corgi. I recommend getting your pup insured as soon as it reaches 8 weeks of age. This will ensure that the cost is lower and that your dog doesn't develop any pre-existing conditions. Even if you have an older dog, it's still a good time to get pet insurance. You can't predict when an accident or illness will occur that could cost you an arm and a leg.
Ready to get started? After countless hours of research, we've found that Lemonade pet insurance consistently performs the best with the lowest monthly premiums.
SwiftScore Ranking Methodology for Pembroke Welsh Corgi
We ranked the best pet insurance policies for Pembroke Welsh Corgi based on a variety of important factors including the following:
Average monthly price for a 2-year-old Pembroke Welsh Corgi with a $500 deductible located in the 90210 zip code (Please note: prices will vary greatly based on your location)
Coverage and benefits
Key policy details including accidents and illnesses, surgeries, annual check-ups, cancer treatment, lab tests, and more
AM Best rating of the underwriter
Reimbursement percentage
Annual benefit amount
Technology and user experience

Ease of sign up

Policy language clarity
User reviews
See dog insurance prices in your state
Alabama | Alaska | Arizona | Arkansas | California | Colorado | Connecticut | Delaware | Florida | Georgia | Hawaii | Idaho | Illinois | Indiana | Iowa | Kansas | Kentucky | Louisiana | Maine | Maryland | Massachusetts | Michigan | Minnesota | Mississippi | Missouri | Montana | Nebraska | Nevada | New Hampshire | New Jersey | New Mexico | New York | North Carolina | North Dakota | Ohio | Oklahoma | Oregon | Pennsylvania | Rhode Island | South Carolina | South Dakota | Tennessee | Texas | Utah | Vermont | Virginia | Washington | West Virginia | Wisconsin | Wyoming