7 Best
Welsh Corgi

Pet Insurance Plans Compared in 2022

Updated on by Matthew H. Nash – Licensed Insurance Agent

With its short, powerful legs, perky ears, and lively personality, the Welsh Corgi is a dog suitable for anyone. Once bred for herding, these vigilant watchdogs will capture your heart with their loyal dispositions. These wonderful companions are considered a small breed, weighing up to 30 pounds. Corgis are energetic dogs with a zest for life. Certain breeds, like the Welsh Corgi, may be afflicted with genetic medical conditions, which may become costly to manage. Pet insurance is a great way to mitigate some of these expenses while providing your pup with the necessary medical care to live a long and healthy life. With pet treatment costs rising, it is crucial to plan your finances accordingly. I am a lifelong pet owner and licensed insurance agent. Understanding the process can be confusing, but I am here to help navigate the process. Read below to learn more! Read more about our unbiased ranking methodology and advertiser disclosure.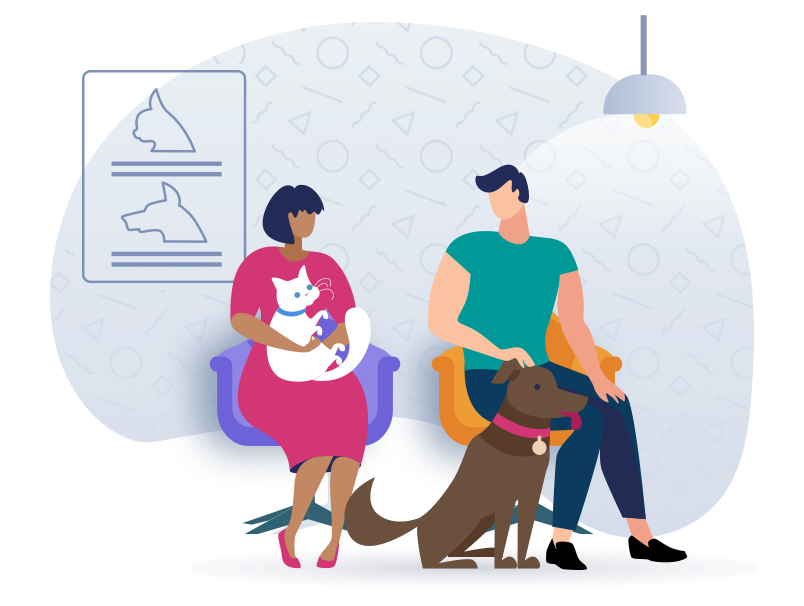 Top Welsh Corgi Pet Insurance Scored, Ranked & With Cost
Use our below table to quickly compare the best Welsh Corgi pet insurance providers. The average monthly specific prices shown are based on a healthy 2-year-old Welsh Corgi with a $500 deductible and 90% reimbursement amount who is located in California with a 90210 zip code. Costs may vary based on age, location, and the coverage amount. Prices are accurate as of January 2022 and are subject to change. For the most up-to-date information, please visit the provider website.
---
Welsh Corgi Pet Insurance FAQs
What is pet insurance, and is it worth the investment for our Welsh Corgi?
The financial responsibility of pet ownership can be cumbersome at times. With higher pet care costs, pet owners are forced to make decisions based on their financial situation. With your pet insurance plan, you pay a small monthly premium and benefit from a comprehensive plan that reimburses you a portion of the cost of the medical services upon claim submission. This monthly investment in your pet could save you hundreds or thousands in unforeseen veterinary bills. While we cannot predict the future of our pet's health, one thing is certain; pet insurance is a great way to provide a financial safeguard for your and your family.
What is the proper age to insure my Welsh Corgi?
There are no pet insurance policies that cover pre-existing conditions. For this reason, it is imperative to insure your dog within the first six months of bringing them home, or sooner. With new puppies, most insurance companies will provide coverage around eight weeks.
What are a few common insurance claims for the Welsh Corgi?
Welsh Corgis may be predisposed to various health conditions. One of the most common is hip dysplasia. Hip dysplasia is a hip joint deterioration, which can cause pain and limping, with severe cases requiring surgery. Progressive Retinal Atrophy can also affect your Corgi. PRA is a degenerative disease that may eventually lead to blindness. Degenerative Myelopathy is a slowly progressing degenerative disease of the spinal cord. There is no cure for this disease, but treatments may be available to manage symptoms. Corgis are prone to back issues, given their short stance and long backs. Herniated discs are a common injury caused by jumping, especially from furniture. Treatment may include medications or even surgery. A comprehensive insurance plan will allow adequate medical care while helping you save money on expensive vet bills.
What services are typically covered by insurance? What services are excluded from coverage?
Many comprehensive plans cover medical treatment for preventative care, emergency or specialty care, medications, and treatment for chronic and acute illnesses and injuries. Early enrollment is vital to avoid claim denial for conditions deemed pre-existing.
Does pet insurance cover dental work?
While routine dental care is not typically covered through a pet insurance policy, plans may be available that cover a portion of the cost associated with injury or infection. Research the various plans on the market to see what coverage works best for your pup!
Can I use a veterinarian of choice, or are there insurance-approved options?
Pet insurance typically requires upfront payment after the deductible is met, working on a reimbursement method of payment. Most licensed veterinarians are covered, along with specialty and emergency service clinics. It is essential to verify coverage with your plan before services are rendered.
Are there discounts for insuring multiple pets?
Some insurance companies will offer a discount if you have two or more pets in your home. While coverage typically covers cats and dogs, occasionally, coverage extends to other animals.
Who pays for services at the time of veterinary care?
Pet insurance is a bit different from most traditional human insurance plans. After medical treatment, once your deductible is met, you will pay for the services upfront, and your policy will reimburse you based on your reimbursement rate.
How should we choose from a high or low-deductible plan?
Customizing your pet insurance plan is easy with the choice of a high or low-deductible plan. While there is no right or wrong choice, and coverage is the same, your financial situation at the time of enrollment will help you decide what's best. Monthly premiums are lower with a high-deductible plan, while a low-deductible plan means a higher monthly premium.
5 Tips for Keeping Your Corgi Safe and Healthy
A comprehensive pet insurance plan will help cover unforeseen medical bills. However, there are many things you can do daily to keep your Corgi healthy and happy. Below are a few examples!
1. Enrichment and Exercise
Corgis are prone to becoming overweight. About an hour of daily exercise is a great way to support good cardiovascular health and keep your pup at its ideal weight. Back problems and hip dysplasia may worsen if your Corgi piles on unnecessary pounds. Strenuous exercise is not necessary, but moderate walking is a great option. Mental stimulation is as important as physical activity. Keeping your pup engaged helps combat boredom and destructive behaviors like excessive barking and chewing.
2. Nutrition
Proper nutrition is a great way to keep your Corgi healthy and at the appropriate weight. Finding high-quality food, given in the correct amount for their size, is one of the best things you can do for your pup. Excessive treats and table scraps negate your consistent efforts. You Corgi may bark and whine for another treat, but you must resist the temptation!
3. Training and Socialization
Early socialization, crate training, and following basic commands are beneficial to you and your Corgi. Corgis have busy minds and must always be kept occupied. When you are not home, if they are left to their own devices, they will find something to do. It may not always be something you are happy about either, as they tend to be mischievous. Work on crate time when they are young. Have them spend a bit of time there when you are home, getting them accustomed to their "safe" place.
4. Climate Consideration
Corgis were originally bred as cattle-breeding dogs in Pembroke, Wales. They grew accustomed to temperate, cooler weather. Your Corgi will do best in a cooler climate. That's not to say you cannot have a Corgi in a warmer environment, but you must consider the temperature and not allow them to be outside for long periods. They are indoor dogs, not bred to live outside. They are companion pets and succumb to separation anxiety easily.
5. Grooming
Corgis have a double coat and tend to shed frequently, typically twice a year. Grooming your Corgi will help alleviate some of their loose furs, though you will still find tufts of fur throughout the house during their heavy shedding periods. They must be brushed daily, or at least several times a week to help speed up the shedding process. Also, during heavy shedding times, bathing can be helpful. Dental disease may cause issues with your pup, making dental hygiene an important step in their routine. Daily brushing will keep tartar to a minimum and helps reduce the risk of dental disease. Clip your pup's nails every 3-4 weeks to prevent snagging and splitting of their nails. It will help protect your floors and any loop rugs you may have.
Conclusion
Researching a suitable pet insurance plan may seem daunting; however, there are many options to choose from that will help you customize the best plan. It is hard to predict the future, but we know some dogs are prone to certain medical conditions that require treatment that may be costly. With the help of a pet insurance policy, you will reduce out-of-pocket costs while providing top care for your Corgi. Illnesses, injuries, and chronic and acute conditions are part of pet ownership. While we expect them to live forever, free from disease, sometimes it's unavoidable. Lemonade pet insurance is a fantastic company that provides competitive pricing and coverage. A small monthly investment in your pet can alleviate financial constraints during an already stressful time.
SwiftScore Ranking Methodology for Welsh Corgis
We ranked the best pet insurance policies for Welsh Corgis based on a variety of important factors including the following:
Average monthly price for a 2-year-old Welsh Corgi with a $500 deductible located in the 90210 zip code
Coverage and benefits
Key policy details including accidents and illnesses, surgeries, annual check-ups, cancer treatment, lab tests, and more
AM Best rating of the underwriter
Reimbursement percentage
Annual benefit amount
Technology and user experience

Ease of sign up

Policy language clarity
User reviews
Other state dog insurance resources
Alabama | Alaska | Arizona | Arkansas | California | Colorado | Connecticut | Delaware | Florida | Georgia | Hawaii | Idaho | Illinois | Indiana | Iowa | Kansas | Kentucky | Louisiana | Maine | Maryland |
Massachusetts | Michigan | Minnesota | Mississippi | Missouri | Montana | Nebraska | Nevada | New Hampshire | New Jersey | New Mexico | New York | North Carolina | North Dakota | Ohio | Oklahoma | Oregon | Pennsylvania | Rhode Island | South Carolina | South Dakota | Tennessee | Texas | Utah | Vermont | Virginia | Washington | West Virginia | Wisconsin | Wyoming