7 Best
Turkish Angora Cat Insurance

Plans Compared in 2023

Updated on by Matthew H. Nash – Licensed Insurance Agent

One of the oldest natural cat breeds, Turkish Angoras have been documented back to the 1600s. They originated in the Ankara region, formerly referred to as Angora, of central Turkey. The long, delicate, silky coat that they are most famous for likely developed to protect them from cold winters in this harsh, mountainous region of Turkey. Although a generally healthy breed, solid white Turkish Angora cats who have at least one blue eye are prone to deafness, sometimes in both ears. Odd-eyed white cats who have one blue eye and one of another color may be deaf in only one ear.

In addition, although rare, hereditary ataxia, which refers to a group of hereditary neurological disorders, can sometimes affect Turkish Angora kittens, resulting in shaky movements. Proper veterinary care is the first step to helping your feline companion live the best life possible. Worrying about paying for that veterinary care can be stressful, but purchasing cat insurance can help ease your mind. As a cat poppy and licensed insurance agent, I've gathered information about Turkish Angora cats and about pet insurance that you might find helpful. Read more about our unbiased ranking methodology and advertiser disclosure.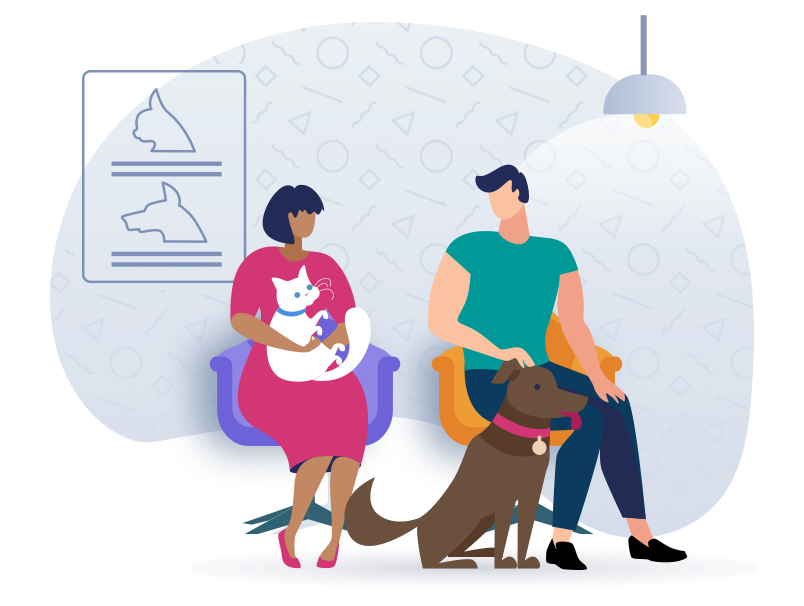 Top Turkish Angora Cat Insurance Scored, Ranked & With Cost
Use our below table to quickly compare the best Turkish Angora Cat insurance providers. The average monthly specific prices shown are based on a healthy 2-year-old Turkish Angora Cat with a $500 deductible and 90% reimbursement amount who is located in California with a 90210 zip code. Costs may vary based on age, location, and the coverage amount. Prices are accurate as of January 2023 and are subject to change. For the most up-to-date information, please visit the provider website.
---
Turkish Angora Cat Insurance FAQs
Why do I need cat insurance?
Although Turkish Angora cats are generally healthy as a breed, as noted above, some can be prone to deafness or to hereditary neurological disorders. In addition, all cats, regardless of breed, can fall prey to respiratory viruses, bacterial infections, urinary tract infections, kidney disease, or injuries like broken bones. Veterinary care for any of these health issues can include diagnostic procedures like x-rays, medication, or even surgery. Cat insurance, like health insurance for people, can often cover a significant portion of the cost of much-needed medical care.

Many good cat insurance providers on the market today offer a wide range of coverage options. Do a little bit of research and pick a plan that works for you. Simply paying the monthly premium will make sure your coverage is available when you need it, if unexpected illness or injury arises.
Is there an age limit for my Turkish Angora to be eligible for cat insurance?
Eight weeks old, or the general age at which most kittens are weaned and adopted, is a good rule of thumb to use for eligibility for cat insurance. However, enrolling in cat insurance is a great idea when you bring your new Turkish Angora cat into your home, even if it's an older cat.
What type of coverage is right for me?
Given the healthy nature of Turkish Angora cats in general, you might look for an insurance plan with good basic coverage options for things like x-rays to diagnose injuries, medication like antibiotics for general infections, and other care associated with common but unexpected illnesses. Each insurance plan covers different things, so research all your options closely. In general, most insurance plans will not cover veterinary care for pre-existing conditions, but you should be able to find the coverage you need for your Turkish Angora cat.
How do I use my insurance at my vet's office?
Cat insurance works on a reimbursement model. Take your Turkish Angora to the veterinarian for whatever care is needed. Pay your veterinarian for services. Submit a reimbursement request to your insurance provider. The reimbursement amount will depend on your chosen plan's rate and service coverage. You do not have to try to figure out what care is covered; your insurance provider will determine the correct amount of reimbursement you're eligible to receive, taking the guesswork out of the process for you.
What type of deductibles are offered?
As with health insurance plans for people, pet insurance plans come with high, low, or no deductible options. Choosing the best type of deductible for you and your Turkish Angora will depend on your personal preferences and on the state of your finances. Generally speaking, higher deductibles come with lower monthly premiums, which might be great when you're first starting out. You can always change plans later if your circumstances change. Really, there is no right or wrong answer; just choose the coverage and plan that makes the most sense for you.
5 Useful Strategies for Keeping Your Turkish Angora Cat Safe & Healthy
Turkish Angora cats can live 13 or more years. Keeping the following strategies and tips in mind can hopefully help you and your beloved companion make the most of those years.
1. Grooming and Bathing
Since Turkish Angora cats are known for their long, silky coats, you might be worried that you will need to spend hours grooming them each day. Fortunately, Turkish Angora cats do not have an undercoat, and their silky hair is so smooth it is not prone to matting or tangling. So, combing your feline friend once a week is usually all it takes to minimize shedding. However, white or light-colored Turkish Angora cats might need a bath every couple of months to ensure their coats stay beautiful and clean. Also, the longer fur can sometimes trap dirt around the eyes and ears, which can lead to infection, so it's important to clean those areas regularly with a damp cloth.
2. Mental Stimulation
As a breed, Turkish Angora cats are known to be highly intelligent but somewhat demanding and willful. They will likely take an active interest in everything you do and try to "supervise" your activities, so keeping a perch for them near you while you work might help cut down on unwanted "surfing" on counters, tables, and desks. Providing them with mental stimulation, through toys, mazes, and puzzles, is also essential to keeping them out of trouble since they combine their intelligence with a mischievous streak. Turkish Angora owners have discovered that their pet can easily learn tricks, which provides entertainment for both the owner and the cat. Since Turkish Angora cats can be somewhat stubborn, it's best to learn what motivates your cat and then start training them as early as possible for the greatest chance of success.
3. Nutritious Diet
All cats need good nutrition, and the Turkish Angora is no exception. Since they are active and agile, the Turkish Angora requires high-quality food that is high in protein, which is good for building and maintaining muscle. Buying cat food whose first ingredient is meat is important to maintain optimum health, especially since cats' digestive systems have trouble processing grains and gluten. Check with your veterinarian for recommendations about brands of cat food that might work best for your Turkish Angora and whether they recommend wet or dry food.
4. The Sky's the Limit
Elegant, fine-boned, graceful, and athletic, the Turkish Angora is sometimes called the cat world's ballerina. They love to jump and be up high. So if you would rather not have your cat on your kitchen counter or table or even a bookshelf, you should provide them with a tall cat tower, a cat perch, or a shelf for them to jump on, preferably in the living room or near wherever the family gathers since Turkish Angora cats want to be where the action is.
5. Interactive Play
Turkish Angora cats are generally quite outgoing, greeting guests at the door and getting along well with other pets, even dogs, as long as everyone knows that the cat is in charge. Because of their sociable nature, the Turkish Angora cat makes a great addition to the family and is especially good with children who want to be able to play with their pet. Interactive play with wand toys will satisfy your Turkish Angora cat's need for attention, but don't try to handle them too much. They're loving but not cuddly.
Conclusion
Turkish Angora cats are considered a national treasure in Turkey, and it's easy to see why. Elegant, intelligent, and outgoing, your Turkish Angora cat will bring you years of enjoyable companionship. However, if you are considering the cost of potential health issues down the road, it's never too early to enroll your pet in cat insurance. Cat insurance can give you a little extra peace of mind that you'll be able to provide good quality veterinary care, regardless of your financial circumstances. Enrolling your Turkish Angora in a good, basic cat insurance plan is an important step in caring for your pet. Once you're registered, paying the monthly premium is all it takes to keep your coverage active. Having a plan in place before you need it, is a great idea.
After extensive research, we conclude that Lemonade pet insurance offers the best cat insurance policy at the lowest monthly for Turkish Angora cats.
SwiftScore Ranking Methodology for Turkish Angora Cats
We ranked the best pet insurance policies for Turkish Angora Cats based on a variety of important factors including the following:
Average monthly price for a 2-year-old Turkish Angora Cat with a $500 deductible located in the 90210 zip code
Coverage and benefits
Key policy details including accidents and illnesses, surgeries, annual check-ups, cancer treatment, lab tests, and more
AM Best rating of the underwriter
Reimbursement percentage
Annual benefit amount
Technology and user experience

Ease of sign up

Policy language clarity
User reviews
Other state dog insurance resources
Alabama | Alaska | Arizona | Arkansas | California | Colorado | Connecticut | Delaware | Florida | Georgia | Hawaii | Idaho | Illinois | Indiana | Iowa | Kansas | Kentucky | Louisiana | Maine | Maryland |
Massachusetts | Michigan | Minnesota | Mississippi | Missouri | Montana | Nebraska | Nevada | New Hampshire | New Jersey | New Mexico | New York | North Carolina | North Dakota | Ohio | Oklahoma | Oregon | Pennsylvania | Rhode Island | South Carolina | South Dakota | Tennessee | Texas | Utah | Vermont | Virginia | Washington | West Virginia | Wisconsin | Wyoming