7 Best
Tibetan Mastiff

Pet Insurance Plans Compared in 2023

Updated on by Matthew H. Nash – Licensed Insurance Agent

Tibetan mastiffs are generally healthy, but he has a few health issues that can pop up, including hip and elbow dysplasia, hypothyroidism, panosteitis, osteochondritis dissecans (OCD) and canine inherited demyelinative neuropathy (CIDN). Any health issues will mean spending time in a veterinarian's office and a significant bill. This is where purchasing pet insurance can make bringing a dog like a Tibetan Mastiff into your home and as part of your family, more affordable. You likely spent a pretty penny on your Tibetan Mastiff, dog insurance is also a way to protect that investment and will help support those health issues your pup may face in his lifetime. As a dog person, I'm here to help you determine which pet insurance options are available to you and your Tibetan Mastiff. Read more about our unbiased ranking methodology and advertiser disclosure.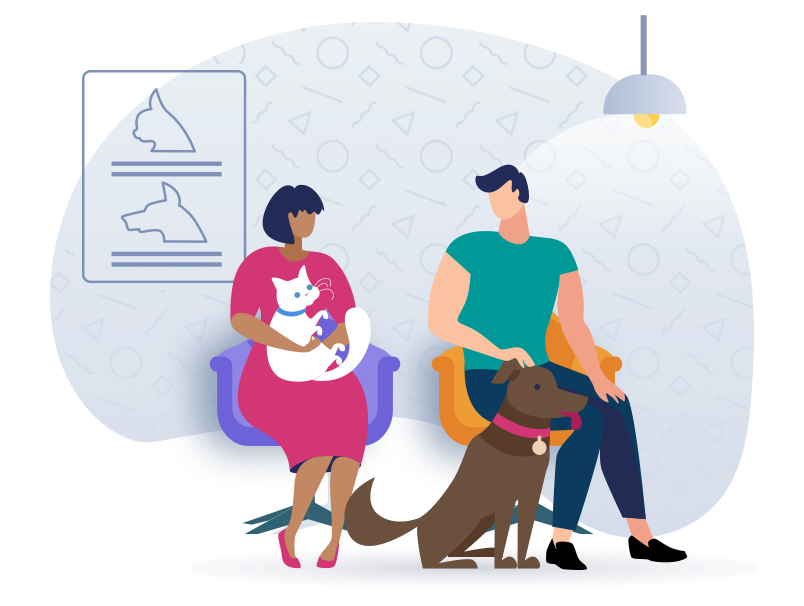 Top Tibetan Mastiff Pet Insurance Scored, Ranked & With Cost
Use our below table to quickly compare the best Tibetan Mastiff pet insurance providers. The average monthly specific prices shown are based on a healthy 2-year-old Tibetan Mastiff with a $500 deductible and 90% reimbursement amount who is located in California with a 90210 zip code. Costs may vary based on age, location, and the coverage amount. Prices are accurate as of January 2023 and are subject to change. For the most up-to-date information, please visit the provider website.
---
Tibetan Mastiff Pet Insurance FAQs
What is dog insurance and why is it useful for my Tibetan Mastiff?
Dog insurance is insurance you can purchase to protect your Tibetan Mastiff from the potential list of issues mentioned previously, and more. Including dog insurance as part of your overall support system for your pup helps make sure he can live a long and healthy life. Purchasing dog insurance is as easy as brushing your Tibetan Mastiff… just select a plan, and make the required monthly payments to make sure you keep your policy active and done. If and when you need that extra support for your Tibetan Mastiff, you'll submit the vet receipts to your insurance carrier, who will then reimburse you for a portion of your bill.

Just as the name says, insurance is that extra layer of protection for your Tibetan Mastiff when you're facing the unexpected with health issues. Your Tibetan Mastiff is a large dog, so there are a few potential large dog issues that need to be considered as something that he'll face in his health journey. Some of those issues may be hip and elbow dysplasia, hypothyroidism, panosteitis, osteochondritis dissecans (OCD) and canine inherited demyelinative neuropathy (CIDN). Dog insurance will help fight these issues and keep him around and part of the family for as long as possible.
How old does my Tibetan Mastiff need to be insured?
Dog insurance providers will want puppies to be at least eight weeks old before starting a pet insurance policy, but you should think about starting the process of a policy for your Tibetan Mastiff as soon as he's home with you. While even as a puppy, your Tibetan Mastiff is larger than most dogs, but it's still important to start that policy early. Pet insurance premiums are based on age, so the younger you can enroll your pup in a plan, the better.
What are common insurance claims for Tibetan Mastiffs?
Some claims that could be part of his life are hip and elbow dysplasia, hypothyroidism, panosteitis (also called canine growing pains), osteochondritis dissecans (OCD) (an inflammatory condition that occurs when diseased cartilage separates from the bone) and canine inherited demyelinative neuropathy (CIDN) (a inherited issue with symptoms of weakness, decreased reflexes and loss of bark) and autoimmune hypothyroidism (a thyroid hormone deficiency that can lead to weight gain, flaky skin and a lack of energy). Your Tibetan Mastiff is also an active dog, so there's always the risk of physical problems that have nothing to do with hereditary history, like a broken bone or torn muscle. These conditions will need ongoing medical treatment and monitoring by a veterinarian, so pet insurance is key to a happy and healthy Tibetan Mastiff.
What services for my Tibetan Mastiff are covered by dog insurance? What services are excluded from coverage?
Coverage depends on what kind of policy you purchase. Your policy can take care of a long list of issues such as surprise injuries or accidents. Pet insurance policies can also include surgery, medication, medical tests, emergency care and exam fees. Some dog insurance plans will also cover hospitalizations and preventative care.

There are also issues that may be excluded in your plan. As mentioned previously, most dog insurance policies will not cover the cost of care for pre-existing conditions, which is why it's so important to enroll your Tibetan Mastiff on a policy as soon as possible.
How does reimbursement work?
You are responsible to pay your dog's medical bill upfront. You'll then need to submit the vet bill for reimbursement to the insurance provider, who will pay you back a certain percentage of that bill. Your insurance company will determine how much money you'll receive back based on your deductible and reimbursement rate.
Should I enroll in a high deductible or low deductible plan?
The only one who can answer that question is you. Do you want a high monthly payment or a low one? You can choose a high deductible plan, which means you'll have a low monthly payment, but expect to pay a higher amount in the deductible when it's time to use your policy. Choosing a lower deductible means you'll pay a higher monthly payment, but a lower deductible will be due during that time of a stressful emergency.
5 Tips for Keeping Your Tibetan Mastiff Safe & Healthy
You likely spent a few bucks on your Tibetan Mastiff, purchasing pet insurance is a smart way to protect that investment for as long as possible. Your big pooch is mellow, strong and extremely devoted to family. Here's a few more tips to make sure your Tibetan Mastiff lives a long and happy life.
1. Regular Exercise
Your Tibetan Mastiff needs daily, moderate exercise. Walking is a great way for your Tibetian Mastiff to get in some activity time. Your pup will conserve his energy until needed. That time when he's ready to shine will likely be in the morning or evening, so be prepared for walks during those times. Your Tibetian Mastiff is protective, so be sure to keep him on a leash and you'll want to vary his walk route so he doesn't become territorial over any one specific space. It should come as no surprise that your Tibetan Mastiff needs space, so small apartment living may not be the best living situation.
2. Training and Socialization
Your Tibetan Mastiff doesn't necessarily respond well to traditional training. Your pup is very smart and he learns quickly, so you won't need to repeat yourself during the training process. Typically most dogs respond to positive reinforcement training using treats, but the Tibetan Mastiff is not motivated by food. Early socialization and puppy training classes will help and that socialization should continue throughout his life. He'll do his best with his strong will to test yours, so be sure to stay true to your commands.
3. Love and Affection
Despite his massive size, your Tibetan Mastiff is really a big softie teddy bear who just wants to be with you, so leaving him alone is not a good idea. He's a dog that thrives on being with his family. That said, he also wants to protect you, so strangers need to beware and take your time when introducing him to new people. Your big guy will also do well with children, if possible, they should all be raised together at the same time.
4. Nutrition
Like many dogs of his size, your Tibetan Mastiff will thrive with high quality dog food, which can be commercially manufactured or prepared at home (the higher the quality the better). Remember, dog food is always important to be appropriate for your dog's age, such as puppy food for your little one and senior food for your aging pup. Tibetan Mastiffs are known only to eat when they're hungry, so it's not uncommon that he may skip a meal here and there. Work with your vet on an appropriate weight for your big teddy bear. Your pup is prone to bloat, also known as gastric dilation volvulus, so be sure to avoid food and water for at least one hour after any exercise. Always be sure to have clean, fresh water available at all times.
5. Regular Grooming
Your Tebitan Mastiff has a beautiful double coat, with a heavy undercoat that's wooly and coarse. While it may sound like a lot of work, it's actually low maintenance only requiring minimal grooming during the majority of the year. A weekly brushing to remove surface dirt and tangles are all that's really needed. In the Spring/Summer, the undercoat will go through a massive shedding. When this happens, it's a good idea to use a rake or de-shedding tool to clean up all of the old fur.
Conclusion
Your Tibetan Mastiff is a very large, very unique dog. Be prepared for lots of people stopping you during your walks to chat about what it's like living with a Tibetan Mastiff. He's soft, cuddly, adorable, protective and a dog that really wants to be a member of the family. A dog insurance policy is important to protecting your Tibetan Mastiff and keeping him as a family member for as long as possible. There are a lot of insurance options available and the enrollment processes can be confusing. You must select the best plan for you and your dog, pay the monthly premium, and then your Tibetan Mastiff is covered. There are many reasons that your pup may need veterinary care. Having coverage means your big four-legged family member can receive the necessary treatment without the stress of figuring out how you'll pay for it all. A company that I suggest looking into is Lemonade pet insurance, they consistently offer the best combination of price and coverage for your Tibetan Mastiff.
SwiftScore Ranking Methodology for Tibetan Mastiffs
We ranked the best pet insurance policies for Tibetan Mastiffs based on a variety of important factors including the following:
Average monthly price for a 2-year-old Tibetan Mastiff with a $500 deductible located in the 90210 zip code
Coverage and benefits
Key policy details including accidents and illnesses, surgeries, annual check-ups, cancer treatment, lab tests, and more
AM Best rating of the underwriter
Reimbursement percentage
Annual benefit amount
Technology and user experience

Ease of sign up

Policy language clarity
User reviews
Other state dog insurance resources
Alabama | Alaska | Arizona | Arkansas | California | Colorado | Connecticut | Delaware | Florida | Georgia | Hawaii | Idaho | Illinois | Indiana | Iowa | Kansas | Kentucky | Louisiana | Maine | Maryland |
Massachusetts | Michigan | Minnesota | Mississippi | Missouri | Montana | Nebraska | Nevada | New Hampshire | New Jersey | New Mexico | New York | North Carolina | North Dakota | Ohio | Oklahoma | Oregon | Pennsylvania | Rhode Island | South Carolina | South Dakota | Tennessee | Texas | Utah | Vermont | Virginia | Washington | West Virginia | Wisconsin | Wyoming