7 Best
Thai Ridgeback

Pet Insurance Plans Compared in 2023

Updated on by Matthew H. Nash – Licensed Insurance Agent

No surprise, the Thai Ridgeback is from Thailand. It's one of only three breeds with that distinctive ridgeline of fur that runs along her back in the opposite direction (for the record, the other two are the Rhodesian Ridgeback and the Phu Quoc Ridgeback). The Thai Ridgeback is a medium-sized, very strong, healthy, muscular dog aged 12-14 years. Other than worrying about physical injuries from all of her activities, there are only a few potentially genetic health issues to keep an eye on, namely a dermoid sinus cyst or hip dysplasia. Keeping your Thai Ridgeback healthy will no doubt be the main focus for you. One thing that will help ensure you keep her in tip-top shape will be to add pet insurance to your suite of dog tools you use throughout her lifetime. As an enthusiastic dog person, and licensed insurance agent, I am here to help make sense of the dog insurance options that are available to you and your Thai Ridgeback. Read more about our unbiased ranking methodology and advertiser disclosure.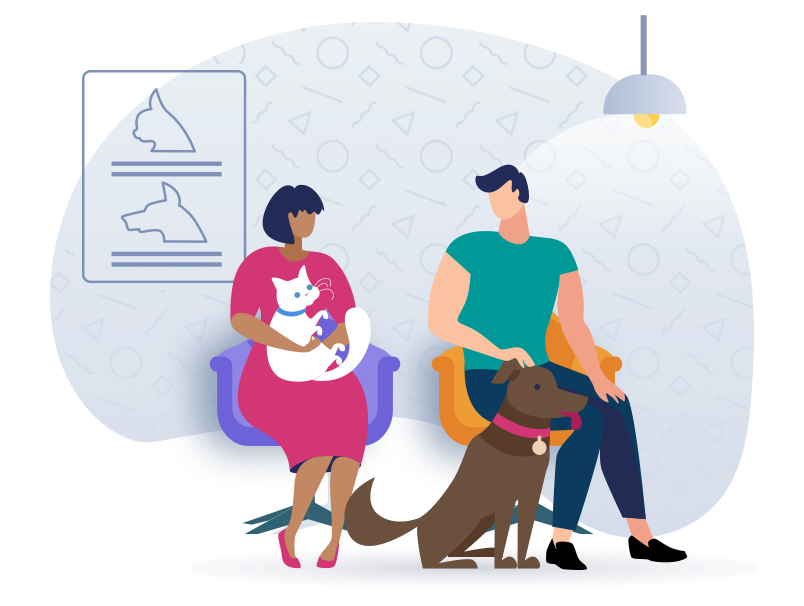 Top Thai Ridgeback Pet Insurance Scored, Ranked & With Cost
Use our below table to quickly compare the best Thai Ridgeback pet insurance providers. The average monthly specific prices shown are based on a healthy 2-year-old Thai Ridgeback with a $500 deductible and 90% reimbursement amount who is located in California with a 90210 zip code. Costs may vary based on age, location, and the coverage amount. Prices are accurate as of January 2023 and are subject to change. For the most up-to-date information, please visit the provider website.
---
Thai Ridgeback Pet Insurance FAQs
What is dog insurance and why is it useful for Thai Ridgebacks?
Pet or Dog insurance is, just as it sounds, insurance you can purchase to help maintain your Thai Ridgeback's overall good health. Dog insurance will help take care of medical expenses for your pet. Your policy supports you with the financial costs of the required veterinary care as part of your dog's upbringing and overall health. Remember, dog insurance may not cover the entire cost of your dog's medical bills, but it will save money by covering a significant portion of those vet visits. Setting up a dog insurance policy is simple, all you need to do is select a plan, make the required monthly payments to keep the policy active, and you're done. When needed, you'll submit receipts for reimbursement from your insurance provider.

Pet insurance helps when you have a Thai Ridgeback as it prepares you for the unexpected. Potential issues may include a dermoid sinus cyst, a congenital abnormality that consists of an indentation in the skin that penetrates below the tissue and can lead to infections. Another possible issue, which is common in many dogs, is hip dysplasia. Either one of these will mean ongoing, expensive trips to the vet, but pet insurance is one way to push back against the cost of those vet bills.
How old does my Thai Ridgeback need to be insured?
Most dog insurance providers want your Thai Ridgeback to be at least eight weeks old to start insurance coverage. Plan on enrolling your pup in a dog insurance plan as soon as you bring her home for the first time. Most pet insurance premiums are based on age, which means the younger you can enroll your Thai Ridgeback in a plan, the better.
What are common insurance claims for Thai Ridgebacks?
Thai Ridgebacks are considered to be healthy dogs, that's the good news. But no dog is immune to all potential health issues. The Thai Ridgeback is prone to a handful of issues, such as a dermoid sinus cyst, a congenital abnormality consisting of an indentation in the skin that penetrates below the tissue. It doesn't sound so bad, but that indentation can lead to infections needing treatment and medication. Another issue your pup may face is hip dysplasia, which is a condition that results in a loosening of the hip joint. That loosening causes pain and as the dog grows, the cartilage and hip bone will wear down, leading to arthritis, muscular atrophy and limited mobility. Having an active dog like the Thai Ridgeback also means there's a potential for active dog injuries with broken bones, scrapes and torn muscles. Pet insurance is so important because any of the items on this list will mean a trip to the vet and ongoing medical treatment.
What services for my Thai Ridgeback are covered by dog insurance? What services are excluded from coverage?
Your Thai Ridgeback policy will likely cover surprise injuries or accidents and includes surgery, medication, medical tests, emergency care and exam fees. Some pet insurance plans also cover hospitalizations and preventative care. A lot of what your Thai Ridgeback may come across in her lifetime can be covered.

Some issues may be excluded in your plan. Dog insurance policies will typically not cover the cost of care for pre-existing conditions, which is why it's so important to enroll your Thai Ridgeback in a policy as soon as possible.
How does reimbursement work?
Like many insurance plans, you are responsible to pay the medical bill upfront. After payment, you'll submit the vet bill for reimbursement to your insurance provider. Your Thai Ridgeback insurance provider will then pay you back a certain percentage of that bill. Your insurance company will determine how much money you'll receive back based on your deductible and reimbursement rate.
Should I enroll in a high deductible or low deductible plan?
Pet policies work like most insurance plans; the higher the deductible, the lower the monthly payment typically, but that means you'll pay a higher cost during those unexpected emergencies. The lower deductible means you'll pay a higher monthly payment, but that will equal less of a financial surprise during a stressful medical emergency.
5 Tips for Keeping Your Thai Ridgeback Safe & Healthy
Your Thai Ridgeback is very distinctive and will certainly draw a lot of attention when you're out and about with her. That muscular physique and strong jaw line make her stand out from just about every other dog around. Purchasing pet insurance is a smart way to make sure she's in good health for her lifetime. In addition to your insurance plan, here's a few tips to make sure your Thai Ridgeback is happy and healthy for as long as possible.
1. Regular Exercise
With those muscles, it should come as no surprise that your Thai Ridgeback needs a lot of exercise. Be sure backyard play is within a fenced in yard. Your pup's genetic line comes from harsh conditions where this breed had to hunt to survive; spotting a critter and sprinting after it is simply in her nature. At least two, half-hour long on leash walks, or runs, per day, along with a couple of active play sessions, such as fetch or hide and seek, will keep her up to speed on the exercise front. Just remember, your Thai Ridgeback comes from a warm, tropical environment, so her coat is not meant to withstand cold temperatures. Adding a doggy sweater in the Fall and Winter months will be important during outdoor activities (the only problem will be choosing which sweater looks best!)
2. Training and Socialization
Thai Ridgebacks are independent dogs that can be protective and reserved around strangers. Early puppy socialization classes will go a long way to help her adapt to new people and dogs. That said, even with a successful socialization class, regular trips to the dog park may not be in the cards with the Thai Ridgeback. Training can be a challenge as well, but consistent positive reinforcement techniques with firm commands can go a long way.
3. Nutritious Diet
Despite the unique, rare nature of the Thai Ridgeback, there's really nothing special that's needed with her diet. Whether commercially purchased or made at home, high-quality dog food will work for her. Whatever you feed her, make sure it fits with her age with puppy food for your younger dog and senior food for your older pup. Whatever you feed her, it's a good idea to work with your vet on your dog's calorie consumption, weight level and what food works best. Always have clean, fresh water available as well.
4. Love and Affection
Your Thai Ridgeback has a very strong survival instinct. She likes to be alone and may not be the best pet for families with young children. That said, just because she's independent doesn't mean she likes to be alone for long periods of time (you'll find that out the hard way as like most dogs, when they're bored, and left alone for too long, they can become destructive).
5. Regular Grooming
Your Thai Ridgeback has short hair that is stiff and straight. Occasional brushing to take away the loose hair is all that's needed, especially during shedding seasons. A bath from time to time will help her coat to keep looking clean and shiny. Her nails grow fast, so keeping them trimmed will avoid overgrowth, splitting and cracking. Don't forget to check the ears as well for buildup of wax and debris, which can lead to nasty infections. Finally, take the time to brush those strong teeth as well.
Conclusion
Your Thai Ridgeback is a unique dog with a distinct ridge of fur on her back. Don't be surprised when people ask you about her as you're out and about on the town. Her high-energy temperament means you'll be in tip top shape as you work to get all her exercise time in for the day. She does have a handful of potential health issues, but adding a pet insurance policy is a great way to ensure that your pup has all the care she needs to stay healthy. My goal is to help guide you through all of the dog insurance options that are available to you and your Thai Ridgeback. Once you select a plan for you and your dog, and pay the monthly premium, your pup is covered for many of the potential reasons where she may need veterinary care. A company that I suggest looking into is Lemonade pet insurance, they consistently offer the best combination of price and coverage for your Thai Ridgeback.
SwiftScore Ranking Methodology for Thai Ridgebacks
We ranked the best pet insurance policies for Thai Ridgebacks based on a variety of important factors including the following:
Average monthly price for a 2-year-old Thai Ridgeback with a $500 deductible located in the 90210 zip code
Coverage and benefits
Key policy details including accidents and illnesses, surgeries, annual check-ups, cancer treatment, lab tests, and more
AM Best rating of the underwriter
Reimbursement percentage
Annual benefit amount
Technology and user experience

Ease of sign up

Policy language clarity
User reviews
Other state dog insurance resources
Alabama | Alaska | Arizona | Arkansas | California | Colorado | Connecticut | Delaware | Florida | Georgia | Hawaii | Idaho | Illinois | Indiana | Iowa | Kansas | Kentucky | Louisiana | Maine | Maryland |
Massachusetts | Michigan | Minnesota | Mississippi | Missouri | Montana | Nebraska | Nevada | New Hampshire | New Jersey | New Mexico | New York | North Carolina | North Dakota | Ohio | Oklahoma | Oregon | Pennsylvania | Rhode Island | South Carolina | South Dakota | Tennessee | Texas | Utah | Vermont | Virginia | Washington | West Virginia | Wisconsin | Wyoming