6 Best
Sphynx Cat Insurance

Plans Compared in 2023

Updated on by Matthew H. Nash – Licensed Insurance Agent

Finding the best Sphynx cat insurance plan can be a daunting task. As a proud pet parent and a nationally licensed insurance agent, I know how challenging it can be to decipher policy language and determine the best provider for your cat. Therefore, my team and I have done extensive research and compiled all the critical information you need to make the right decision for you and your Sphynx, no matter your cat's age or state of residence. Read more about our unbiased ranking methodology and advertiser disclosure.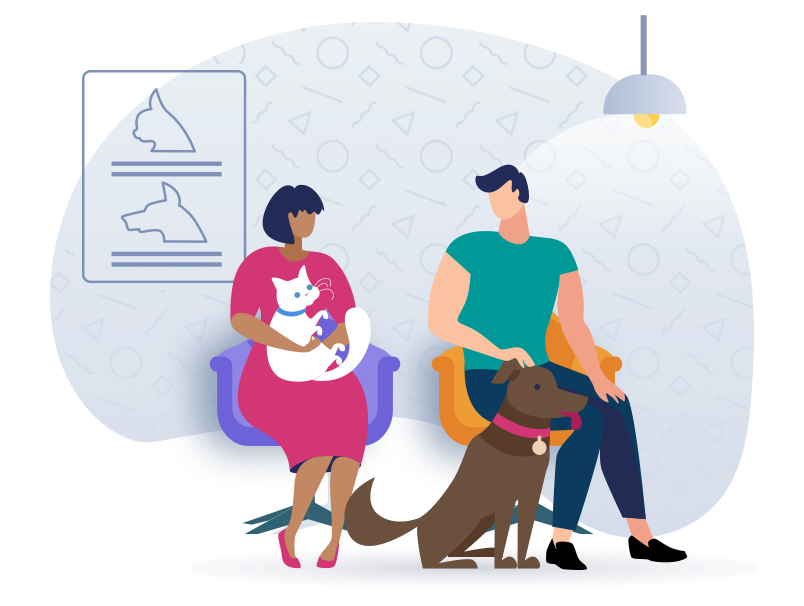 Top Sphynx Cat Insurance Scored, Ranked & With Cost
Use our below table to quickly compare the best Sphynx Cat insurance, providers. The average monthly specific prices shown are based on a healthy 2-year-old Sphynx Cat with a $500 deductible and 90% reimbursement amount who is located in California with a 90210 zip code. Costs may vary based on age, location, and the coverage amount. Prices are accurate as of May 2023 and are subject to change. For the most up-to-date information, please visit the provider website.
---
Sphynx Cat Insurance FAQs
What can I expect from cat insurance? How do Sphynxes benefit from it?
Cat insurance is a financial safeguard against the steep costs of urgent veterinary care. To get your cat insured, you'll need to find your provider of choice and apply for a plan via their website or over the phone. By paying your monthly premiums, you will keep your policy active. Should your cat get sick or have an accident, you must pay the bill at the time of service. Then, submit a claim to your pet insurance company to get reimbursed.

Sphynxes can benefit from cat insurance since they are known to develop severe health conditions that are costly to treat. One such condition is hypertrophic cardiomyopathy (HCM). They also suffer from chronic lung infections and respiratory infections. The former typically costs several thousands of dollars to diagnose and treat for the rest of your cat's life. The cost of the latter varies depending upon the treatment method, but it can add up quickly.
At what age should I get my Sphynx insured?
Most insurance providers will allow you to insure your Sphynx when they are as young as 8 weeks. The earlier you insure them, the lower the chances they will develop a pre-existing condition. As a result, you will get more comprehensive coverage at a much better rate.

A unique alternative to conventional pet insurance is Pawp. Their Emergency Fund will protect up to 6 pets within a household, irrespective of each animal's age and health condition, for only $24 per month. Coverage extends to any health issue that Pawp's virtual team of veterinarians qualifies as a true emergency and only applies to one vet bill less than $3,000 for a single pet. Furthermore, Pawp does not require credit checks or deductibles. Pet parents have the advantage of free pet expert consultations and unlimited televet services.
What are the most typical reasons for insurance claims for Sphynxes? Is it worth getting Sphynx cat insurance?
Like any other cat breed, Sphynxes are predisposed to a variety of serious health conditions, and most are expensive to treat. As noted above, hypertrophic cardiomyopathy (HCM) is a common health disorder in this breed. HCM is a life-long disorder that may lead to blood clots or heart failure. It costs approximately $1,500 to diagnose. While there is no cure for HCM, you can manage it through regular treatment. Expect this to cost up to $300 monthly for the rest of your cat's life.

Another health concern for Sphynxes is respiratory infections, which frequently plague this breed. It is essential to discover the root cause of your cat's condition, whether it be fungal, due to FIV, pleural effusion, etc. You can easily spend $1,000 or more to achieve a complete diagnosis and treat it.

In both cases, cat insurance would prove helpful in covering these recurring costs. It also gives you peace of mind knowing that you can get your cat whatever care it needs, irrespective of the expense.
What does cat insurance include and exclude in its coverage?
Every cat insurance policy is different, but as a rule, any ailment or illness that your provider deems "sudden and catastrophic" will fall under coverage. Eye infections, broken bones, urinary blockages, skin disorders, open wounds, and many more issues will qualify for reimbursement. However, it is essential to note that if your Sphynx develops a health problem before you get them insured, its treatment will not be eligible for reimbursement. Also, we suggest purchasing a wellness upgrade if you want broader coverage. These packages tend to cover routine care such as vaccinations, physical exams, and beyond.
How does the claims and reimbursement process work?
First, your responsibility is to pay your Sphynx's vet bill at the time of service, and then you can file a claim via your insurer's website or mail. But how much will your insurance company reimburse you? Let's run through a hypothetical situation to explain it better.

Imagine your cat needs an operation that costs $4,500. If your deductible is $250 and your reimbursement rate is 90%, you can expect your pet insurance provider to reimburse you $4,050 minus the $250, leaving you to pay only $700 of the original cost, and your provider, $3,800. Please note that all policies come with an annual maximum benefit. For example, if your annual maximum benefit is $20,000, you will receive reimbursement for qualified veterinary care up to $20,000 within a given policy year. Should your cat's care exceed this amount, you will be responsible for it until the beginning of a new policy year.

Since paying large vet bills upfront can be very trying for many cat parents, we recommend Trupanion as an alternative. If you take your cat to a veterinarian within Trupanion's nationwide network, they will pay the vet directly so that you don't have to cover the bill in full and wait for reimbursement.
Should I choose a higher or lower deductible?
Deductibles are specific to each individual's financial circumstances. Before choosing a deductible, it's important to understand how they work. If you choose a higher deductible, your monthly premiums will be lower, but you will have to pay more out-of-pocket for urgent veterinary care. You can expect the opposite with a lower deductible: higher monthly premiums and lower out-of-pocket emergency costs. You will have to run the numbers to determine which deductible best suits your needs. We suggest using one of those calculators that pet insurance companies feature on their websites for you to use when requesting quotes. Our research shows that most cat parents usually opt for a $250 or $500 deductible.
5 Useful Strategies for Keeping Your Sphynx Cat Safe & Healthy
1. Always keep your Sphynx indoors
Since Sphynxes either have no or very little hair, they are susceptible to sunburns. Their lack of hair also means they have difficulty regulating their body temperature, meaning they quickly become overheated or cold. As a result, it is wise to keep your Sphynx indoors.
2. Feed your Sphynx a high-quality diet
Your Sphynx needs a high-protein diet of quality canned or raw food. Feeding your cat such foods will help them maintain good health. In contrast, dry kibble and cheap foods are loaded with cheap fillers, carbohydrates, and chemicals. Avoid those containing soy, wheat, other grains, meals, and corn when selecting a food. A high-quality diet rich in protein and moisture will keep your Sphynx lean and strong.
3. Keep your Sphynx hydrated
Keeping your cat hydrated is one of the pillars of excellent feline health. Since cats are not water-drinkers by nature, there are a few things you can do each day to help your little pal out. First, always keep a fresh bowl of water available to them. Your cat's water bowl can collect hair, dust and dirt rather quickly, so you must wash and refill it at least twice daily. The second tip is to feed them according to the suggestions in the previous FAQ, allowing your Sphynx to consume hydrating foods. Lastly, add a teaspoon of water to your cat's meals. Be sure to stir it, so the food does not appear soupy. Too much water can put your cat off, but just the right amount will give them that extra boost of moisture that they need. Feel free to experiment to see how much water will accept in their food.
4. Engage your Sphynx in regular play
Sphynxes are incredibly playful, energetic cats that require a lot of stimulation. Ensure you have many different style toys for your cat to play with, including treat puzzles, fishing pole feathers, balls, catnip toys and more. Any toy you can use to play with your Sphynx will quickly become their favorite. Have at least a couple of play sessions per day so your cat can burn off some excess energy while bonding with you. Doing so will be fantastic not only for their physical health but their mood as well.
5. Maintain a clean litter box
Maintaining a clean and pleasant litter box is essential for all cats, but Sphynxes can be extra particular. Clean out any pee and poop multiple times each day. Emptying the litter box, cleaning it with a mild solution of vinegar and water, and drying and refilling it with fresh litter is a must at least once every two weeks. Since Sphynxes are so susceptible to the eye and ear infections, we recommend using dust-free, clumping litter to minimize their risk.
Conclusion
We hope this article has simplified your search for the best Sphynx cat insurance policy. Getting your furry friend insured while they are a kitten will help you secure the most comprehensive coverage for the lowest rate. Of course, insuring your cat at any point in their life can be tremendously helpful in paying for veterinary emergencies.
After extensive research, we conclude that Lemonade pet insurance offers the best cat insurance policy at the lowest monthly for Sphynx cats.
SwiftScore Ranking Methodology for Sphynx Cats
We ranked the best pet insurance policies for Sphynx Cats based on a variety of important factors including the following:
Average monthly price for a 2-year-old Sphynx Cat with a $500 deductible located in the 90210 zip code
Coverage and benefits
Key policy details including accidents and illnesses, surgeries, annual check-ups, cancer treatment, lab tests, and more
AM Best rating of the underwriter
Reimbursement percentage
Annual benefit amount
Technology and user experience

Ease of sign up

Policy language clarity
User reviews
Other state dog insurance resources
Alabama | Alaska | Arizona | Arkansas | California | Colorado | Connecticut | Delaware | Florida | Georgia | Hawaii | Idaho | Illinois | Indiana | Iowa | Kansas | Kentucky | Louisiana | Maine | Maryland |
Massachusetts | Michigan | Minnesota | Mississippi | Missouri | Montana | Nebraska | Nevada | New Hampshire | New Jersey | New Mexico | New York | North Carolina | North Dakota | Ohio | Oklahoma | Oregon | Pennsylvania | Rhode Island | South Carolina | South Dakota | Tennessee | Texas | Utah | Vermont | Virginia | Washington | West Virginia | Wisconsin | Wyoming