6 Best
Spanish Water Dog

Pet Insurance Plans Compared in 2023

Updated on by Matthew H. Nash – Licensed Insurance Agent

Do not let the name fool you. The Spanish Water Dog is not considered a water dog at all but rather a herding dog. They were bred as herding and flock-guarding dogs, also known to protect livestock and families. Their role has evolved through the years, from farm dogs to house pets. This active breed is full of energy and stamina and will quickly become a loyal pet. While considered a sturdy breed, this curly-haired companion can suffer from various common illnesses and injuries, and treatments may become pricey and cause financial hardship. Pet insurance is a great way to minimize medical expenses while providing valuable treatment for your dog. I am a licensed insurance agent and a lifelong pet owner. I am here to help you navigate this process. Below you will find some frequently asked questions and special tips for caring for your Spanish Water Dog. Read more about our unbiased ranking methodology and advertiser disclosure.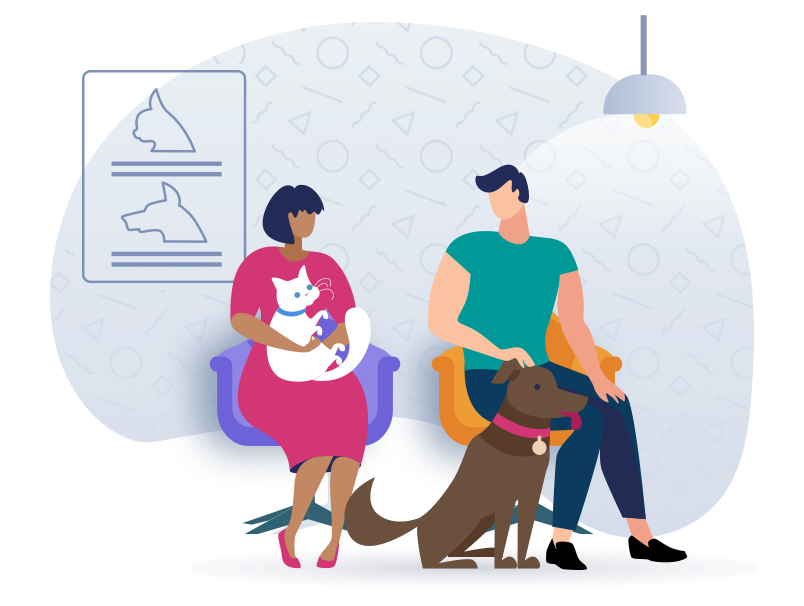 Top Spanish Water Dog Pet Insurance Scored, Ranked & With Cost
Use our below table to quickly compare the best Spanish Water Dog pet insurance providers. The average monthly specific prices shown are based on a healthy 2-year-old Spanish Water Dog with a $500 deductible and 90% reimbursement amount who is located in California with a 90210 zip code. Costs may vary based on age, location, and the coverage amount. Prices are accurate as of May 2023 and are subject to change. For the most up-to-date information, please visit the provider website.
---
Spanish Water Dog Pet Insurance FAQs
What is pet insurance, and is it worth the investment for our Spanish Water Dog?
An ounce of prevention is worth a pound of cure. This holds true when enrolling your pet in a new pet insurance policy. A small monthly fee, also called an insurance premium, will allow you to spread out some of the costs associated with pet ownership. We know that illnesses and injuries are inevitable throughout your dog's life. Some breeds, like the Spanish Water Dog, are prone to certain medical conditions that require treatment. These treatments can become costly. Once your deductible is met, a portion of the medical cost will be covered and reimbursed to you, saving you hundreds or even thousands in unplanned veterinary bills.
What is the proper age to insure my Spanish Water Dog?
Early enrollment is imperative when considering a pet insurance policy. It is recommended that enrollment begins by the time your dog is eight weeks old. As some carriers may deny claims for "pre-existing" conditions, the earlier you can enroll your pet, the better. A good rule of thumb is to begin researching plans while your pup is still with the breeder or as soon as they are home and in your care. Proper research will help you find the best plan for your family and will alleviate issues later.
What are a few common insurance claims for the Spanish Water Dog?
Spanish Water Dogs, like many breeds, can suffer from health conditions and illnesses such as hip dysplasia, leading to arthritis and eventually surgery to correct the issue. Progressive retinal atrophy may also affect your Spanish Water Dog. This eye condition can cause deterioration of the retina and possibly blindness. Other conditions that could affect your Spanish Water Dog include; glaucoma, hypothyroidism and allergies. Most of these conditions can be managed through medications or lifestyle modifications. With any acute or chronic condition, including illness, broken bones, or injury, veterinary care is necessary and can become costly to manage. Pet insurance may help you save money throughout your pet's life.
What services are typically covered by insurance? What services are excluded from coverage?
Most insurance plans cover care that is associated with injuries or illnesses. That may include acute or chronic illnesses such as allergies, asthma, infection, broken bones, cancer, or epilepsy treatment. Early enrollment ensures coverage for most claims. Waiting to enroll may increase the chance of a claim denial, as the condition is deemed pre-existing. Some services may not be covered, so it is important to identify the best plan for your dog.
Does pet insurance cover dental work?
Dental disease is a common issue in dogs, and could affect your Spanish Water Dog. In addition to disease, dental injuries are sometimes unavoidable. Heavy chewing on a toy, tug toys and hard bones can crack teeth necessitating dental care. Take the time to review the various plans to see which one works best for you.
Can I use a veterinarian of choice, or are there insurance-approved options?
If you have a specific provider in mind, verifying approved locations is a good idea to ensure the best coverage. Plans may vary slightly, but typical plans are honored at many licensed specialty clinics, emergency service clinics or primary care veterinary clinics.
Are there discounts for insuring multiple pets?
If Fido has a friend at home, or there is one in the future, it is a good idea to research multiple-pet discounts. Not all offer this discount, but it is worth doing homework to benefit from cost savings.
Who pays for services at the time of veterinary care?
You will pay for veterinary services up front, submit a claim and the insurance company will reimburse you based on the rate outlined in your plan.
How should we choose from a high or low-deductible plan?
Every situation is unique. Some may prefer a lower monthly premium and a higher deductible, while others may prefer to pay a bit more every month in premiums and pay a lower deductible. Your financial situation at the time of enrollment will help dictate which option you choose. All that matters is, a healthy pet and a healthy wallet!
5 Tips for Keeping Your Spanish Water Dog Safe and Healthy
While pet insurance provides some financial security, along with necessary care for your pet, there are some things you can do at home to help your dog live a long and healthy life! Below are just a few examples.
1. Exercise and Enrichment
Dogs can get bored and complacent just like humans. An hour of exercise per day is an excellent way for your Spanish Water Dog to expend some energy, which helps prevent boredom and destructive behavior. Tired dogs are well-behaved dogs. Besides cardiovascular benefits, daily exercise keeps your dog's joints and muscles limber, and helps keep them at their ideal weight. Weight management is a great way to help reduce the risk of hip dysplasia in medium-breed dogs. Enrichment through play, fetch, "find it," and other mental stimulation games will also provide some exercise.
2. Feeding
Spanish Water Dogs are high-energy, medium-sized dogs that require food that aligns with their size and activity level. Work with your veterinarian to determine your pup's best food and quantity. A balanced diet is another useful tool that will help your dog maintain their ideal weight, minimizing the strain on joints and muscles. Your puppy will have different dietary needs than a juvenile, adult, or senior-aged dog.
3. Training
Spanish Water Dogs are herding dogs. They are protective by nature and need proper training and guidance to channel their herding tendencies in other ways. Training must begin early on and remain consistent for great results. Positive reinforcement training is a method that works best for Spanish Water Dogs.
4. Early Socialization
Early socialization and training with your Spanish Water dog are essential. They tend to be somewhat protective and unsure of other pets. They may even attempt to herd them! Socializing them at a young age gets them accustomed to other animals, creating a harmonious environment for everyone.
5. Regular Grooming
Your Spanish Water Dog has one coat, sheds minimally and requires very little grooming. They are not considered hypoallergenic, even though they are low-shedding dogs. You will only need to shear your SWD once or twice a year. It is not recommended to brush regularly or blow out their hair. You can manage mats and tangles as they occur and bathe them occasionally. Clipping their nails every week or two is essential to their foot health. It helps them avoid splits in their nails and snagging on furniture or carpeting. Lastly, monitor your dog's ears for dirt and debris to prevent infection and odor.
Conclusion
Pet insurance may initially seem complicated, but most plans are relatively straightforward. The benefit of a money-saving pet insurance plan outweighs the initial time investment and upfront research. There are many plans on the market, so be sure to find one that fits your needs. Your Spanish Water Dog will provide you with years of loyalty and companionship. When you are ready to get started, Lemonade pet insurance is a company I recommend. They offer competitive coverage and pricing, helping you make the best decision for your family.
SwiftScore Ranking Methodology for Spanish Water Dogs
We ranked the best pet insurance policies for Spanish Water Dogs based on a variety of important factors including the following:
Average monthly price for a 2-year-old Spanish Water Dog with a $500 deductible located in the 90210 zip code
Coverage and benefits
Key policy details including accidents and illnesses, surgeries, annual check-ups, cancer treatment, lab tests, and more
AM Best rating of the underwriter
Reimbursement percentage
Annual benefit amount
Technology and user experience

Ease of sign up

Policy language clarity
User reviews
Other state dog insurance resources
Alabama | Alaska | Arizona | Arkansas | California | Colorado | Connecticut | Delaware | Florida | Georgia | Hawaii | Idaho | Illinois | Indiana | Iowa | Kansas | Kentucky | Louisiana | Maine | Maryland |
Massachusetts | Michigan | Minnesota | Mississippi | Missouri | Montana | Nebraska | Nevada | New Hampshire | New Jersey | New Mexico | New York | North Carolina | North Dakota | Ohio | Oklahoma | Oregon | Pennsylvania | Rhode Island | South Carolina | South Dakota | Tennessee | Texas | Utah | Vermont | Virginia | Washington | West Virginia | Wisconsin | Wyoming