7 Best
Spanish Mastiff

Pet Insurance Plans Compared in 2023

Updated on by Matthew H. Nash – Licensed Insurance Agent

The Spanish Mastiff, is a gentle giant weighing up to 220lbs, with a muscular build and protective personality. Once bred as guard dogs, they are loyal to a fault and comfortable around their family but can show some apprehension near strangers. They are a strong-willed breed but also affectionate and easygoing. The Spanish Mastiff is considered a giant breed, so they may be prone to certain conditions that could affect their health. Some of these health conditions require medical intervention and ongoing treatment. These conditions, while treatable, may become a heavy financial load. Pet insurance is a great option to help mitigate some of these expenses while providing the best care possible for your dog. I am a lifelong dog owner and licensed insurance agent and can help make sense of the pet insurance process. See the Frequently Asked Questions Section below and the Tips for Caring for your Spanish Mastiff to learn more! Read more about our unbiased ranking methodology and advertiser disclosure.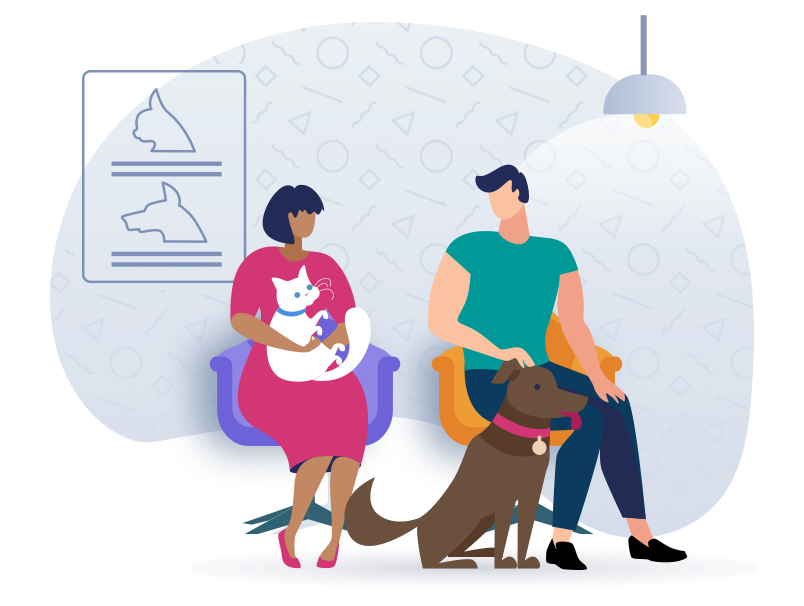 Top Spanish Mastiff Pet Insurance Scored, Ranked & With Cost
Use our below table to quickly compare the best Spanish Mastiff pet insurance providers. The average monthly specific prices shown are based on a healthy 2-year-old Spanish Mastiff with a $500 deductible and 90% reimbursement amount who is located in California with a 90210 zip code. Costs may vary based on age, location, and the coverage amount. Prices are accurate as of January 2023 and are subject to change. For the most up-to-date information, please visit the provider website.
---
Spanish Mastiff Pet Insurance FAQs
What is pet insurance, and is it worth the investment for our Spanish Mastiff?
As pet owners, we sometimes dismiss from our minds the possibility of illness and injury that we may encounter during our dog's life. While it's easy to assume everything will go as planned, sometimes our pets acquire certain conditions like cancer or hip dysplasia that require treatment. We also know that injuries are sometimes inevitable, creating an unplanned financial burden. When you align with a pet insurance company, you will pay a monthly fee to keep an active policy that reimburses you a portion of the cost of care upon claim submission. That monthly investment could save you hundreds or thousands in unforeseen veterinary bills. We know that certain breeds are more prone to certain genetic conditions out of our control. A pet insurance policy ensures the best care for your pet while helping you save money.
What is the proper age to insure my Spanish Mastiff?
Researching a reputable pet insurance company should be done early in the process of considering a pet. Most insurance providers require your new pet to be eight weeks old before they will provide coverage. By enrolling your Spanish Mastiff into an insurance policy early on, you may avoid claim rejections for pre-existing conditions. Early enrollment is critical!
What are a few common insurance claims for the Spanish Mastiff?
Spanish Mastiffs may be plagued with certain medical conditions affecting larger breed dogs. Bloat is the swelling of the stomach caused by food or gas and can put pressure on other organs. If left untreated, further complications can occur. Large-breed dogs are also more susceptible to hip and elbow dysplasia. While this condition can be treated through lifestyle changes, diet, and exercise, surgical intervention may be needed. Entropion is an eye condition caused by a malformation of the eyelids. With this condition, the eyelids turn inwards, creating friction against the eye. Temporary tacking of the eyelid when the pup is young will alleviate short-term symptoms; however, surgical correction when the pup is older will create a lasting solution. Dilated cardiomyopathy is a heart condition that can affect your Spanish Mastiff. This condition causes the heart to enlarge and leads to heart failure. Medications can help manage the disease; however, there is no cure. As you can see, chronic and acute conditions necessitate treatment, which can become financially exhausting. Pet insurance is a great way to minimize out-of-pocket expenses while providing the best care possible for your pet.
What services are typically covered by insurance? What services are excluded from coverage?
As most insurance policies can vary slightly, it is important to research different plans to help find the best fit for your family. They typically cover care associated with illness and unforeseen injuries. Some of the claims typically covered include; infections requiring diagnosis and treatment, broken bones, acute and chronic conditions, preventative care, medications, and hospitalizations. As mentioned above, it is imperative to enroll your Spanish Mastiff in a policy as soon as possible. Most policies will not cover pre-existing conditions; the earlier they enroll, the better.
Do pet insurance companies typically cover dental work?
Spanish Mastiffs may be prone to dental disease, leading to health issues later in life. Some plans may cover dental wellness, injury, or illness treatment. Review your plan to verify coverage.
Can I use a veterinarian of choice, or are there insurance-approved options?
Research each program to ensure coverage. Typical plans are accepted at most licensed veterinary clinics, including specialty or emergency service clinics.
Are there discounts for insuring multiple pets?
There are many different plans, some that may provide a multi-pet discount. It is essential to research this when enrolling your new pet, should you need to enroll more than one pet under the policy.
Who pays for services at the time of veterinary care?
Typically, most pet insurance plans will use a reimbursement method for payment. This means, you will pay for the services up front and follow up by submitting a claim to the insurance company. Based on coverage, a payment will then be made to you.
A high or low-deductible plan, which is best?
Choosing a high or low-deductible plan varies based on your financial situation. When you select a high deductible plan, you typically pay a lower monthly premium. A low deductible plan means you pay more in monthly premiums, but a lower deductible. This is not a "one-size-fits-all" approach. You get to decide what works best for you and your family. Regardless of which plan you choose, the end result is the same, a healthy pet and a healthy wallet for you!
5 Tips for Keeping Your Spanish Mastiff Safe and Healthy
Dog insurance is a great financial safeguard for you and your family. While illnesses and injuries may be inevitable, there are things you can do to help keep your Spanish Mastiff healthy and happy. See the tips below!
1. Daily Movement
Daily walks, playtime in your backyard, or enrichment activities are great ways to encourage daily movement. Your Spanish Mastiff needs about an hour a day of exercise. This will keep their joints limber, stave off boredom, which can lead to destructive behavior, and keep your pup healthy. Weight control is another great way to prevent hip dysplasia. Because Spanish Mastiffs may be apprehensive around other dogs, dog parks may not be ideal.
2. Healthy Diet
Finding the right food for your Spanish Mastiff is important. Working with your veterinarian is a great way to explore large-breed food options. Be sure to feed appropriately based on their weight, as overfeeding can lead to obesity and obesity-related issues, including joint problems.
3. Early Socialization
Your Spanish Mastiff may show aggression toward other dogs, making early socialization paramount. Begin training your mastiff at an early age, to help build a strong relationship and create boundaries and expectations. Getting your mastiff accustomed to other dogs early on, will decrease your chance of aggression.
4. Living Accommodations
Spanish Mastiffs are considered a giant breed of dog. Providing ample room in your home for your cuddly giant is essential. Apartment living, or a small living situation, especially with small children, is not ideal.
5. Grooming
Spanish Mastiffs are not hypoallergenic and have two heavier shedding periods in the fall and spring. Daily combing is a great way to help minimize some of this shedding. Nail care is also important. Be sure to trim your dog's nails every couple of weeks. There are many nail clippers on the market, but you might prefer the help of a professional groomer. Your mastiff will drool! Keep a towel handy to wipe them down after exercise or drinking to keep their mouth clean and dry. Moisture can lead to yeast infections and odor.
Conclusion
Enrolling your Spanish Mastiff into a pet insurance plan can seem overwhelming. With all of the programs and coverages out there, take your time and do your research. Spending a small amount of money every month can help alleviate financial hardship later. A company that I suggest researching is Lemonade pet insurance. They offer competitive pricing and comprehensive coverage. Spanish Mastiffs are beautiful pets. Planning for their future by enrolling in an insurance plan provides peace of mind for you and your family.
SwiftScore Ranking Methodology for Spanish Mastiffs
We ranked the best pet insurance policies for Spanish Mastiffs based on a variety of important factors including the following:
Average monthly price for a 2-year-old Spanish Mastiff with a $500 deductible located in the 90210 zip code
Coverage and benefits
Key policy details including accidents and illnesses, surgeries, annual check-ups, cancer treatment, lab tests, and more
AM Best rating of the underwriter
Reimbursement percentage
Annual benefit amount
Technology and user experience

Ease of sign up

Policy language clarity
User reviews
Other state dog insurance resources
Alabama | Alaska | Arizona | Arkansas | California | Colorado | Connecticut | Delaware | Florida | Georgia | Hawaii | Idaho | Illinois | Indiana | Iowa | Kansas | Kentucky | Louisiana | Maine | Maryland |
Massachusetts | Michigan | Minnesota | Mississippi | Missouri | Montana | Nebraska | Nevada | New Hampshire | New Jersey | New Mexico | New York | North Carolina | North Dakota | Ohio | Oklahoma | Oregon | Pennsylvania | Rhode Island | South Carolina | South Dakota | Tennessee | Texas | Utah | Vermont | Virginia | Washington | West Virginia | Wisconsin | Wyoming