6 Best
Sokoke Cat Insurance

Plans Compared in 2023

Updated on by Matthew H. Nash – Licensed Insurance Agent

The Sokoke cat is a breed that was developed from the wild landrace cat native to Kenya. This type of cat is considered one of the rarest cat breeds to exist, but is an extremely rewarding companion if you can find one. Sokoke cats have long, muscular legs, large ears, and beautifully distinctive striped coats. The thought of surprise vet visits due to sudden illness can sound expensive, cat insurance can help you save money on appointments and treatment. Pet insurance aims to make veterinary care more affordable for pet owners by reimbursing certain costs. Pet insurance research may sound intimidating, but as a lifelong cat owner and licensed insurance agent, I can help you find coverage. Read more about our unbiased ranking methodology and advertiser disclosure.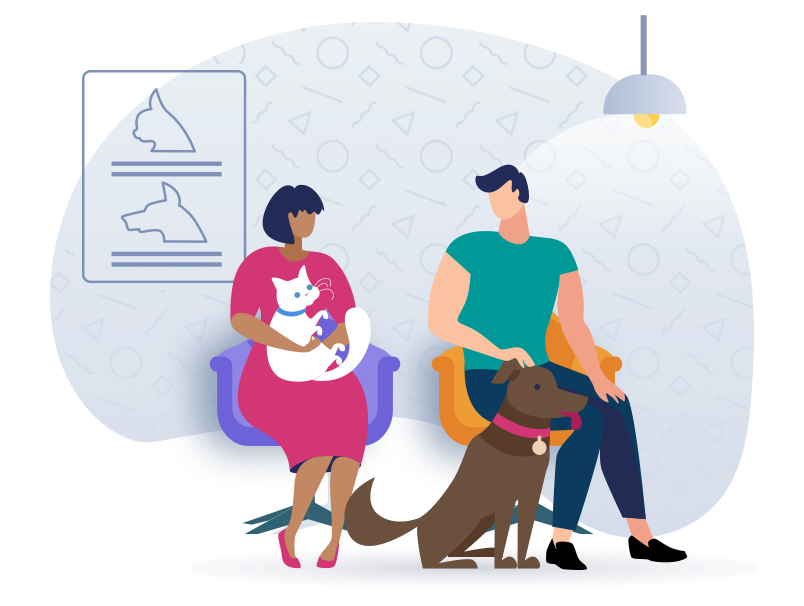 Top Sokoke Cat Insurance Scored, Ranked & With Cost
Use our below table to quickly compare the best Sokoke Cat insurance providers. The average monthly specific prices shown are based on a healthy 2-year-old Sokoke Cat with a $500 deductible and 90% reimbursement amount who is located in California with a 90210 zip code. Costs may vary based on age, location, and the coverage amount. Prices are accurate as of May 2023 and are subject to change. For the most up-to-date information, please visit the provider website.
---
Sokoke Cat Insurance FAQs
What is cat insurance and why is it useful for Sokokes?
Cat insurance allows you to receive reimbursement for certain costs pertaining to veterinary care and treatment. Getting your pets medical treatment can be expensive for any owner, and can be extremely stressful when treatment is needed suddenly. Cat insurance eases the burden of vet bills for cat owners and helps make treatment more affordable. Cat insurance is especially useful for sudden illness or injury, such as the viral and bacterial infections that Sokoke cats are susceptible to.
How old does my Sokoke need to be in order to be enrolled?
A good rule of thumb to remember for pet insurance is that if your cat is old enough to be taken home from the breeder, then your cat is old enough to be enrolled in a coverage plan. This is typically around the age of 8 weeks, so it's best to enroll your pet as soon as possible.
What are common insurance claims for Sokokes?
Sokoke cats are easily affected by contagious viral and bacterial infections. Most cats have a built-in infection resistance called adaptive immunity. When a cat encounters a pathogen, something that causes infection, cells in the immune system can "remember" that pathogen and fight it off more easily the next time the same infection occurs. When these cats have kittens, they may inherit the parent cats' immune ability. Since Sokoke cats are developed from a type of wild cat species, they do not have the same immune ability as other domestic cats, which means that they might have a harder time fighting off pathogens since their immune system doesn't have enough information about them to eliminate them efficiently. This can result in sudden bouts of illness in your cat that may require medical treatment.
What services are covered by cat insurance? What services are excluded?
The majority of costs covered by cat insurance are accumulated through sudden illness and injury, such as cuts, broken bones, and infections. Some treatments and medications may be covered depending on the insurance plan. Pre-existing conditions are often times not covered, which is why it's so important to enroll your cat in a plan before they develop what could be considered a pre-existing condition. Connect with your provider to see what can and can't be covered.
How does reimbursement work?
The reimbursement model used in pet insurance allows owners to receive money back after being billed by the vet. Once a pet has begun to receive treatment, the owner is responsible for any upfront costs. The owner can then submit a reimbursement request to their provider, who will then determine how much of the bill can be covered depending upon the deductible and reimbursement rate of the insurance plan.
Should I enroll in a high-deductible or low-deductible plan?
When choosing a coverage plan, you will likely be offered a high deductible plan, a low deductible plan, and a plan with no deductible. There is no right or wrong plan to choose, it is completely dependent upon the pet and owner. The most important thing to remember is to choose a plan that works best for you in the long run.
5 Useful Strategies for Keeping Your Sokoke Cat Safe and Healthy
1. Cat-proof your house
Sokoke cats are an active, high-energy breed. This means that you'll often find your Sokoke running, jumping, and climbing all throughout your house. With this amount of activity, accidents are always a possibility. Make sure to tie up anything that they could fall and get caught in, cover all electrical cords and outlets, put any hazardous materials out of reach, and generally try to keep anything that could cause an injury out of the way.
2. Keep an eye out for broken toys
Because Sokoke cats are such an energetic breed, it's a good idea to keep them busy with plenty of toys. Because the toys will definitely be put to good use, they might need to be replaced more frequently. When your Sokoke cat is playing, it's a good idea to keep an eye on the condition of their toys. Loose parts and stuffing can easily come out of the toy if it rips, and can potentially be a choking hazard. Try to throw away toys that show a good amount of wear and tear.
3. Get your cat used to being handled early
Sokoke cats are closer descendants of wild felines than most domestic breeds. They may not tolerate being handled and roughhoused as much as other breeds. If your cat doesn't like cuddling or being picked up, you must respect that. However, your cat should be able to tolerate being pet, and being around other people in general. Sokoke cats are extremely intelligent and easy to train, so it's a good idea to nip any bad behavior in the bud to eliminate the risk of any long-term behavioral issues.
4. Keep a consistent feeding schedule
One of the most common health issues observed in any cat breed is obesity. Cats will eat at any time if given the chance. It's a bad idea to leave food out all the time because your cat can overeat, leading to health issues. Instead, cats should have two separate meals a day, ideally around a consistent time.
5. Invest in a high-quality diet
Feeding your cat a high-quality diet can make a visible change in the healthiness and happiness of your pet. Raw feeding is a great way to ensure your cat gets the appropriate amount of nutrients. If raw feeding isn't doable, a good quality cat food brand that contains lots of protein and fewer carbs will also do the trick. Make sure to consult your veterinarian before making any changes to your cat's diet.
Conclusion
Sokoke cats are one of the most interesting and enjoyable cat breeds to own. They're playful, energetic chatterboxes that will never leave your side (while keeping to their personal bubble). They make wonderful companions. However, with any pet, it's important to look after their health and wellbeing. Vet visits are stressful for any pet owner, especially when paying the bill is time. By enrolling your cat in pet insurance, you can be sure that your cat will receive the care it needs at an affordable cost. The process is simple: find a provider, choose a plan, and pay the monthly fee; your cat will be covered.
After extensive research, we conclude that Lemonade pet insurance offers the best cat insurance policy at the lowest monthly for Sokoke cats.
SwiftScore Ranking Methodology for Sokoke Cats
We ranked the best pet insurance policies for Sokoke Cats based on a variety of important factors including the following:
Average monthly price for a 2-year-old Sokoke Cat with a $500 deductible located in the 90210 zip code
Coverage and benefits
Key policy details including accidents and illnesses, surgeries, annual check-ups, cancer treatment, lab tests, and more
AM Best rating of the underwriter
Reimbursement percentage
Annual benefit amount
Technology and user experience

Ease of sign up

Policy language clarity
User reviews
Other state dog insurance resources
Alabama | Alaska | Arizona | Arkansas | California | Colorado | Connecticut | Delaware | Florida | Georgia | Hawaii | Idaho | Illinois | Indiana | Iowa | Kansas | Kentucky | Louisiana | Maine | Maryland |
Massachusetts | Michigan | Minnesota | Mississippi | Missouri | Montana | Nebraska | Nevada | New Hampshire | New Jersey | New Mexico | New York | North Carolina | North Dakota | Ohio | Oklahoma | Oregon | Pennsylvania | Rhode Island | South Carolina | South Dakota | Tennessee | Texas | Utah | Vermont | Virginia | Washington | West Virginia | Wisconsin | Wyoming