6 Best
Singapura Cat Insurance

Plans Compared in 2023

Updated on by Matthew H. Nash – Licensed Insurance Agent

If you're feeling overwhelmed by the process of finding the best Singapura cat insurance plan, you're not alone. I understand your challenges as a nationally licensed insurance agent and doting pet owner. Deciphering policy language and determining the right provider to meet your cat's needs is no easy feat. The good news is that getting excellent cat insurance coverage can be straightforward with the correct information. To help you along, my team and I compiled everything you need to know, no matter your state of residence or cat's age. Read more about our unbiased ranking methodology and advertiser disclosure.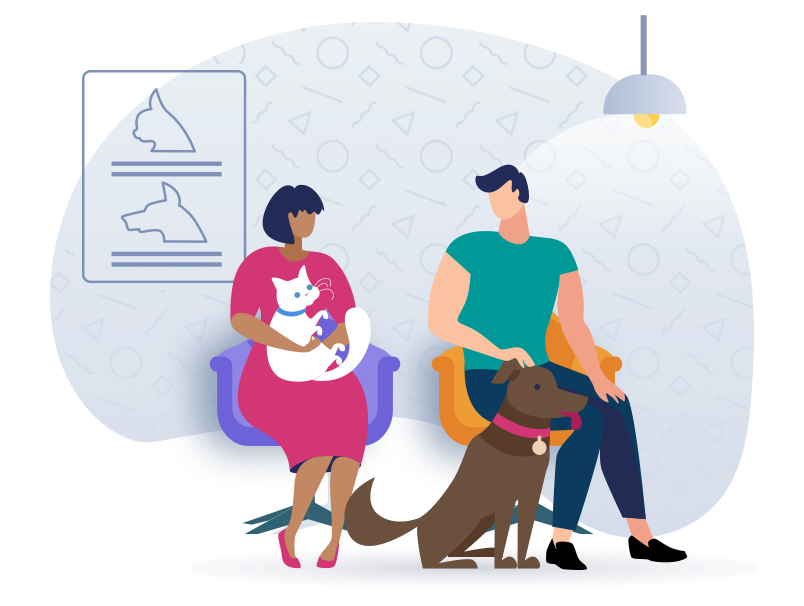 Top Singapura Cat Insurance Scored, Ranked & With Cost
Use our below table to quickly compare the best Singapura Cat insurance providers. The average monthly specific prices shown are based on a healthy 2-year-old Singapura Cat with a $500 deductible and 90% reimbursement amount who is located in California with a 90210 zip code. Costs may vary based on age, location, and the coverage amount. Prices are accurate as of January 2023 and are subject to change. For the most up-to-date information, please visit the provider website.
---
Singapura Cat Insurance FAQs
What does cat insurance offer? Will it benefit my Singapura?
Cat insurance protects you against the steep and continuously rising costs of emergency veterinary care. This financial safety net gives you peace of mind, knowing that you can get your little friend lifesaving treatments or care, no matter the cost.

Singapura cats can benefit from a good insurance policy just as much as other breeds. After all, they may have accidents or develop hereditary health problems throughout their lives, leaving you to shoulder thousands of dollars in vet bills. One disease prevalent in this breed is hypertrophic cardiomyopathy (HCM). Just diagnosing HCM can be costly. Expect to pay up to $1,500 for this and another $3,600 for the necessary treatments and therapies. A second disorder common in Singapuras is pyruvate kinase deficiency, an extreme form of anemia. Treating it throughout your Pura's life can cost $3,000 or run as high as $8,000.

Buying a cat insurance policy while your Singapura is still young and before they develop any health issues will guarantee you the most comprehensive coverage and lowest rates.
What is the best age to insure my Pura?
You can insure your Pura once they are 8 weeks old. Putting a policy in place for them at such an early age will save you money on premiums and get your kitten broader coverage.

If you're looking for a cat insurance plan that provides a financial net without credit checks and deductibles, Pawp is a superb alternative. They give pet parents an "Emergency Fund" from which they can draw once per year to pay for urgent veterinary care that's less than $3,000 for a single one of your pets. You can protect up to 6 animals within your household under this for only $24 each month, and you will also get free unlimited televet services and consultations with pet experts.
What are the most typical reasons for Singapura claims? Is cat insurance worthwhile for this breed?
Many cat insurance claims for Singapuras tend to be for expensive health disorders. For example, a common reason for claims is hypertrophic cardiomyopathy (HCM). HCM is when your Pura's heart muscles thicken and start to lose their ability to contract and adequately pump blood. It can eventually lead to congestive heart failure and blood clots. While there is no cure, you can treat the symptoms to improve your cat's quality of life, and doing so is expensive. Simply diagnosing HCM can run you $1,500. Care and treatments for the rest of their life can cost up to $300 per month ($3,600/year).

Another typical reason for claims among this breed is pyruvate kinase deficiency, in which the body does not produce sufficient red blood cells. The result is that the body becomes deficient in oxygen throughout the body. A mixed bag of treatments and therapies are necessary to support your Pura through this, such as regular blood transfusions, frequent oxygen therapy and possibly surgery to remove the spleen if it becomes too inflamed. Expect to spend upwards of $5,000 on veterinary care to extend their life. Of course, the right cat insurance policy could ease the financial burden of such veterinary care and give you the freedom to seek treatments you may have otherwise not been able to afford.
What does cat insurance exclude from coverage?
Coverage specifics differ between policies and providers, but you can expect a baseline coverage that reimburses for urgent care your insurer qualifies as "sudden and catastrophic." Such incidents include eye infections, intestinal blockages, broken bones, skin rashes and car accidents.

Should your Singapura develop a health problem before you apply for insurance, your provider will exclude it from coverage and list it as a "pre-existing condition" in your policy. Therefore, care for this issue will be ineligible for reimbursement. If having routine care such as physical check-ups and vaccinations is important to you, be sure to ask your cat insurance company about their wellness packages.
What do I need to do to get reimbursed?
Your veterinarian and insurance provider will most likely require you to pay your bill immediately after your Pura receives care. Once you've done so, you can go into your insurer's online portal to file a claim and submit the necessary documentation. Call your insurer for more information if you need to file a claim by mail.

How much can you expect to be reimbursed? The amount all depends on the details of your policy. Here's a hypothetical example you can use to plug your policy's respective numbers into for calculation purposes. Imagine that your Singapura needs an urgent hip operation that costs $4,000 and your cat insurance policy comes with a $250 deductible and a 90% reimbursement rate. In this scenario, your reimbursement would be $3,600 minus the $250 deductible. Ultimately, this leaves your insurer responsible for $3,350 and you only $650.

While the savings are immense, we are aware of the challenges that waiting for reimbursement presents, which is why we are big fans of Trupanion. If you choose a veterinarian within their network, Trupanion will take care of their portion of your cat's urgent care bills directly. This arrangement eliminates the need for you to pay upfront and leaves you responsible only for your share.
Is it a better deal to get a higher or lower deductible?
It's crucial to understand that no one deductible will guarantee you more savings than another. In fact, the deductible you choose will depend on your finances and preferences. If you opt for a lower deductible, you will pay a higher premium but have lower out-of-pocket costs for emergencies. A higher deductible will get you the opposite. We encourage you to review your finances and use the calculator on your preferred pet insurance company's website so that you can make an informed decision.
5 Useful Strategies for Keeping Your Singapura Cat Safe & Healthy
1. Give your Singapura plenty of attention and company
Singapuras thrive when they have plenty of company. They love interacting with their humans throughout the day. This breed does not like being left alone. Whether it be supervising your cooking, following you around the house or snuggling with you on the sofa, they want to be involved. Too much time on their own will make your furry friend withdrawn and depressed. Ensure your Singapura has a human or animal companion throughout the day.
2. Keep your Pura active
Your Pura needs both mental and stimulation every day. Their intelligent, energetic and curious nature makes them a ton of fun when it comes to playing. You can quickly train them to perform tricks or even walk on a leash. They will also seize any opportunity you give them to solve a treat puzzle. A key to guaranteeing your Singapura's happiness is to provide them with many different toys and vary the type of play in which you engage them.
3. Feed your Singapura a high-protein diet
Like most cats, Singapuras can become obese if fed a diet too heavily reliant on carbohydrates. One major difference, though, is that cats of this breed are natural grazers. Therefore, feed them two small meals of premium, high-protein raw or canned and leave some high-protein kibble out for them to eat throughout the day. Steer clear of dry foods with protein contents below 50%, since they are packed with carbohydrates and other cheap fillers that are destructive to your cat's health.
4. Help your Pura stay hydrated
Hydration is essential to your Singapura's health. Keeping well-hydrated supports organ function and ensures the liver and kidneys can remove toxins from the body. You can help your Pura stay hydrated by doing a few simple daily things. Most importantly, give your cat a bowl of fresh water. Wash and refill it daily. Secondly, feed them foods with high-moisture content. Lastly, stir a teaspoon of water into each of their meals.
5. Develop a simple grooming regimen for your Singapura
Singapuras have relatively low-maintenance coats that shed very little. Brushing them once each week should be adequate to remove any loose hair. Of course, trimming their nails as well as cleaning their teeth and ears will be a bit more challenging. Ask your veterinarian to demonstrate safe techniques for each of these so that you don't inadvertently injure your Pura. Establishing a consistent grooming routine while they are still a kitten will make the process so much easier in the long run.
Conclusion
Armed with the right information, finding the best Singapura cat insurance can be a hassle-free experience. We recommend insuring your little friend once they turn 8 weeks old to get the best coverage and premiums possible. Of course, insuring your Pura at any age will reimburse for much of their emergency care and support their overall well-being. Throughout our research, my team and I found that Lemonade pet insurance has the most dynamic customer service and lowest rates.
SwiftScore Ranking Methodology for Singapura Cats
We ranked the best pet insurance policies for Singapura Cats based on a variety of important factors including the following:
Average monthly price for a 2-year-old Singapura Cat with a $500 deductible located in the 90210 zip code
Coverage and benefits
Key policy details including accidents and illnesses, surgeries, annual check-ups, cancer treatment, lab tests, and more
AM Best rating of the underwriter
Reimbursement percentage
Annual benefit amount
Technology and user experience

Ease of sign up

Policy language clarity
User reviews
Other state dog insurance resources
Alabama | Alaska | Arizona | Arkansas | California | Colorado | Connecticut | Delaware | Florida | Georgia | Hawaii | Idaho | Illinois | Indiana | Iowa | Kansas | Kentucky | Louisiana | Maine | Maryland |
Massachusetts | Michigan | Minnesota | Mississippi | Missouri | Montana | Nebraska | Nevada | New Hampshire | New Jersey | New Mexico | New York | North Carolina | North Dakota | Ohio | Oklahoma | Oregon | Pennsylvania | Rhode Island | South Carolina | South Dakota | Tennessee | Texas | Utah | Vermont | Virginia | Washington | West Virginia | Wisconsin | Wyoming