7 Best
Siberian Cat Insurance

Plans Compared in 2022

Updated on by Matthew H. Nash – Licensed Insurance Agent

Finding the best cat insurance plan for your Siberian can feel like an overwhelming chore, but it doesn't have to be. As a doting pet parent and nationally licensed insurance agent, I understand the challenges people face when it comes to determining the right provider for their cats My team and I want to make this process as simple for you as possible, so we've researched the top cat insurance companies for Siberians and put together this article so that you have all of the essential information, regardless of where you live or your cat's age. Read more about our unbiased ranking methodology and advertiser disclosure.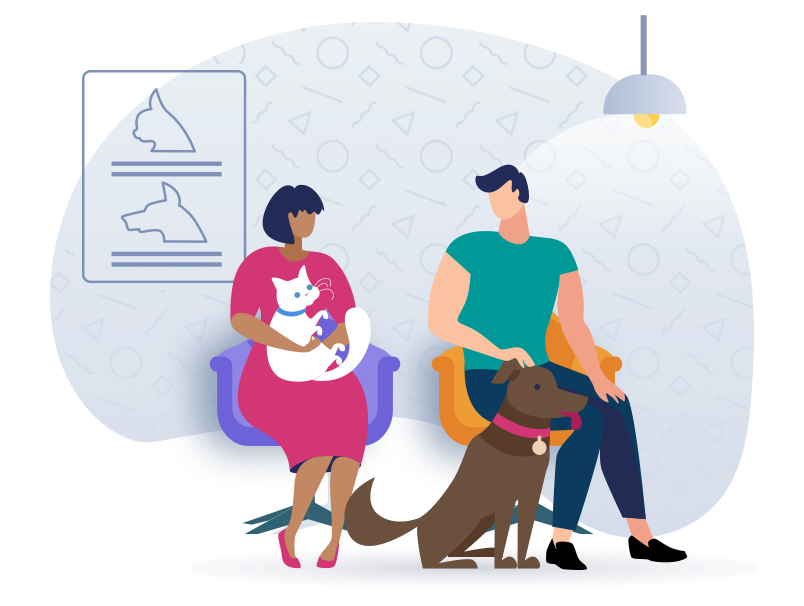 Top Siberian Cat Insurance Scored, Ranked & With Cost
Use our below table to quickly compare the best Siberian Cat insurance, providers. The average monthly specific prices shown are based on a healthy 2-year-old Siberian Cat with a $500 deductible and 90% reimbursement amount who is located in California with a 90210 zip code. Costs may vary based on age, location, and the coverage amount. Prices are accurate as of January 2022 and are subject to change. For the most up-to-date information, please visit the provider website.
---
Siberian Cat Insurance FAQs
What can I expect from insurance? Will it benefit my Siberian cat?
Many people turn to cat insurance because it functions as a financial safety net against the exorbitant fees of emergency veterinary services. To get your Siberian insured, you will need to apply to the insurance provider of your choice, either online or by phone. Once you've secured a policy that suits your needs, remember to pay the monthly premiums to maintain an active status. If your cat falls ill or has an accident, the vet will require you to pay the total bill at the time of service. Once you do, you can submit a claim with the required documentation to your insurance provider for reimbursement.

We advocate for cat parents to insure their little pals while they are still kittens because the chances that they have developed any health issues are low. This means your policy will come with minimal exclusions, giving your Siberian the most extensive coverage available for the best possible price.

Cat insurance benefits Siberians because even though they are strong and hardy, they are predisposed to a few of the most expensive conditions to treat. One of those is a type of heart disease known as hypertrophic cardiomyopathy (HCM). For the diagnosis, you will pay roughly $1,500, and treatments can be up to $300 per month for the rest of your cat's life. Siberian are also prone to developing polycystic kidney disease (PKD), for which you can spend anywhere from $3,000 to $6,000 to treat and manage.

On the whole, Siberian cat insurance can save you tremendous amounts of money and simultaneously ensure you can afford any life-saving treatments and procedures your cat may need.
When in my Siberian's life should I get cat insurance?
We recommend insuring your Siberian once they are 8 weeks old since you will be able to get the most wide-reaching coverage for the most reasonable price. If you cannot get them insured that young, you will still be able to snag an excellent policy as long as you do so while they are still kittens and before they develop any health issues.

If you are looking for the protection insurance provides but would like something different than the typical insurance model, Pawp might be suitable for you and your Siberian. Pawp offers pet parents an emergency fund that will protect as many as 6 pets within your home for only $24/month. The fund covers one vet bill per year under $3,000 for a true emergency as qualified by the company's virtual team of vets. In addition to the emergency fund, pet parents can access unlimited telehealth services with a licensed veterinarian and free pet expert consultation.
What are the most typical reasons for Siberian cat insurance claims? Will getting insurance for them be worthwhile?
Siberians are generally a strong breed, but as we mentioned above, the health issues they are most prone to developing can be expensive to treat. For example, hypertrophic cardiomyopathy (HCM) is a condition in which the heart muscles thicken. This prevents them from contracting correctly and can result in blood clots and congestive heart failure. Diagnosing HCM costs approximately $1,500, and monthly treatments can run as high as $300 per month for the duration of your cat's life.

Another condition we noted is polycystic kidney disease (PKD), which results from cysts damaging your Siberian's kidney tissue and interfering with the organ's normal functions. When a cat's kidneys are not working fully, toxins, especially ammonia, will build up in the body. PKD is not curable, but you can manage it for some time. Your veterinarian may recommend a multi-pronged approach, including appetite stimulants, anti-nausea medication, prescription food that supports renal function and fluids therapy. Such treatment can run you several thousands of dollars over a few years.

Of course, Siberians are also susceptible to developing Feline Leukemia Virus (which can lead to cancer), lower urinary tract disease and more. These health issues can cause your cat to suffer intensely, and treatment may cost you thousands. Pet insurance gives you a financial safeguard to ensure your Siberian will have access to vital life-saving treatments and procedures no matter the price.
What does Siberian cat insurance coverage include?
Every cat insurance policy is different, but you can expect that accidents or illnesses deemed "sudden and catastrophic" will fall under coverage. Such conditions include eye infections, skin issues, lacerations, abdominal distension, and intestinal blockages. That said, should your Siberian develop a health condition before you get them insured, note that it will be excluded from coverage and listed on your policy as a pre-existing condition. You can also get coverage for routine care such as physicals, vaccinations, and parasite treatments if you purchase an upgrade package.
How do I file a claim? What is the process like?
With most pet insurance policies, you will need to pay the vet bills at the time of service. After which, you can file a claim to be reimbursed. Since most people are new to pet insurance, let's look at a hypothetical situation to understand better how the process works.

Let's say your Siberian cat needs emergency surgery that will cost approximately $5,000. If your cat insurance plan comes with a $250 deductible and a 90% reimbursement rate, your provider will reimburse you $4,500 minus your $250 deductible, leaving you to pay only $750 instead of the original $5,000. It is essential to point out that every policy comes with an annual maximum benefit, ranging anywhere from $2,000 to $30,000. If you use the maximum benefit amount, you will be required to cover any other vet bills until a new policy year begins.
Should I choose a higher or lower deductible?
Your financial circumstances will determine which deductible you choose. While there is no one-size-fits-all to this question, we can tell you what to expect. Lower deductibles come with higher premiums but lower out-of-pocket costs in emergencies. On the other hand, higher deductibles come with lower premiums but higher overall costs for emergencies. We encourage all cat parents to consider their finances before selecting a deductible. You can use the calculators on most pet insurance websites to help you run some numbers and request a quote. Through our research, we have found that most cat owners prefer $250 or $500 deductibles.
5 Useful Strategies for Keeping Your Siberian Cat Safe & Healthy
1. Play with your Siberian regularly
Siberians are incredibly intelligent and playful cats. Like Maine Coons, Siberians can be likened to dogs. They love attention, can be trained, and are happy to play with you throughout the day. You can even teach them how to fetch. To keep them stimulated, have a selection of different toys for them to choose from, including treat puzzles. Frequent play sessions will give your Siberian the stimulation they crave and the exercise they need to maintain a healthy weight.
2. Supervise your Siberian cat around water
Combine your Siberian's playful nature with a love of water, and you get a mischievous yet adorable cat. It is important to allow your Siberian to safely explore their love for water. Small things like allowing them to drink from a faucet or buying a cat fountain are great ways to start them out. Just don't be surprised if you find little puddles of water on your counters or around the fountain. That said, do not leave them unattended near a tub full of water or pool and keep your toilet lid down whenever you're not using it. The chances of your Siberian falling in while attempting to play are high!
3. Brush your Siberian daily
Siberian cats have a triple coat, which includes their dense undercoat of downy hair, a slightly longer middle coat and the extra-long outer coat. Brushing them daily prevents knots and mats from forming and helps to distribute their skin oils evenly throughout. These oils are vital to their skin and fur's health, so if possible, avoid bathing them. Shampoos, even those made specifically for cats, can strip their skin of these protective oils and cause skin issues. Regular brushing sessions allow you to remove loose hair, so your sweet Siberian does not swallow it and develop hairballs that can lead to life-threatening intestinal blockages.
4. Feed your Siberian a high-quality diet
Siberian cats need to be fed premium quality raw or canned food. It's best to steer clear of foods with additives, meals, corn, wheat, soy, grains and other carbohydrates. We prefer raw or canned food over kibble because cats rarely drink enough water on their own. By feeding them moisture-rich foods and adding a teaspoon of water to each of their meals, you can help your Siberian stay hydrated. After all, proper hydration plays a major role in keeping your cat––and their kidneys!––healthy.
5. Maintain an extra clean litter box for your Siberian
While Siberians are easy to get along with, they will demand that you keep their litter box(es) extra clean. (Can you blame them?) Scooping their pee and poo from the box several times a day is necessary, along with a complete emptying and cleaning of the box every 10-14 days. We suggest wiping it down with a mild vinegar-water mix instead of typical cleaners, which are loaded with toxic chemicals and can irritate your kitty's private parts. Once clean, refill it with a sandy-like, fragrance-free, clumping litter.
Conclusion
Selecting the best Siberian cat insurance policy doesn't have to be a stressful process. We suggest insuring your cat as soon as they are 8 weeks old so that you can secure the most comprehensive coverage out there. Of course, getting your Siberian insured at any age can be incredibly beneficial. First and foremost, it serves as a crucial financial shield in veterinary emergencies and supports preventative healthcare and their well-being.
After extensive research, we conclude that Lemonade pet insurance offers the best cat insurance policy at the lowest monthly for Siberian cats.
SwiftScore Ranking Methodology for Siberian Cats
We ranked the best pet insurance policies for Siberian Cats based on a variety of important factors including the following:
Average monthly price for a 2-year-old Siberian Cat with a $500 deductible located in the 90210 zip code
Coverage and benefits
Key policy details including accidents and illnesses, surgeries, annual check-ups, cancer treatment, lab tests, and more
AM Best rating of the underwriter
Reimbursement percentage
Annual benefit amount
Technology and user experience

Ease of sign up

Policy language clarity
User reviews
Other state dog insurance resources
Alabama | Alaska | Arizona | Arkansas | California | Colorado | Connecticut | Delaware | Florida | Georgia | Hawaii | Idaho | Illinois | Indiana | Iowa | Kansas | Kentucky | Louisiana | Maine | Maryland |
Massachusetts | Michigan | Minnesota | Mississippi | Missouri | Montana | Nebraska | Nevada | New Hampshire | New Jersey | New Mexico | New York | North Carolina | North Dakota | Ohio | Oklahoma | Oregon | Pennsylvania | Rhode Island | South Carolina | South Dakota | Tennessee | Texas | Utah | Vermont | Virginia | Washington | West Virginia | Wisconsin | Wyoming