7 Best
Siamese Cat Insurance

Plans Compared in 2023

Updated on by Matthew H. Nash – Licensed Insurance Agent

Finding the best cat insurance plan for your Siamese is far easier than it seems. Being a proud pet parent and a nationally licensed insurance agent, I am aware how confusing policy language can be and the challenges of determining the best provider for your cat. To help simplify your search, my team and I have extensively researched the best insurance companies for Siamese cats. This article details everything you need to know, regardless of your cat's age or where you live in the US. Read more about our unbiased ranking methodology and advertiser disclosure.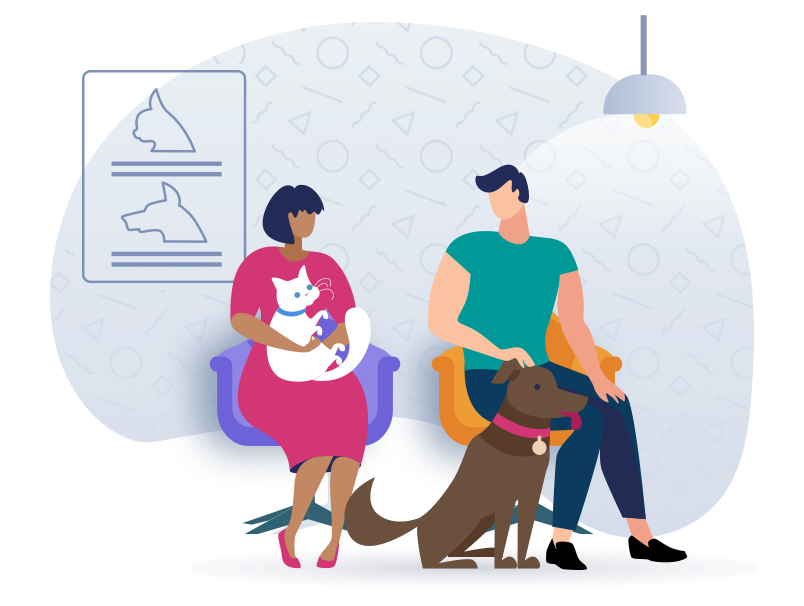 Top Siamese Cat Insurance Scored, Ranked & With Cost
Use our below table to quickly compare the best Siamese Cat insurance, providers. The average monthly specific prices shown are based on a healthy 2-year-old Siamese Cat with a $500 deductible and 90% reimbursement amount who is located in California with a 90210 zip code. Costs may vary based on age, location, and the coverage amount. Prices are accurate as of January 2023 and are subject to change. For the most up-to-date information, please visit the provider website.
4.6
SwiftScore

Our SwiftScore is a unique and proprietary insurance ranking system objectively comparing key metrics which are most important to cat parents. Learn more at the end of this page.
STANDARD PLAN
COST FOR SIAMESE CAT
$26.81/mo
Pumpkin Pet Insurance plans have extensive coverage and they always have a 90% reimbursement rate
Pumpkin Pet Insurance plans have no breed or upper age restrictions, and dental illness and hereditary conditions are covered at no extra cos
Founded in 2020 and underwritten by United States Fire Insurance Company
---
Siamese Cat Insurance FAQs
What can I expect from cat insurance? Will it benefit my Siamese?
Cat insurance gives you a financial cushion to help offset the often high costs of urgent veterinary care. It allows you to get your Siamese whatever treatments or procedures they may need, regardless of how expensive they may be. The first step in insuring your cat is to apply for a plan with the cat insurance company of your choice. Then, just pay the monthly premiums to keep your policy active. If your cat becomes ill or has an accident, you must pay the vet bill first, after which you can submit a claim to request reimbursement.

We recommend getting your Siamese insured when they are a kitten, as the chances of them already having developed health issues are slim. Healthy kittens often get the most comprehensive coverage for the cheapest rates.

Cats of all breeds suffer veterinary emergencies during their lives, and Siamese are no different. For example, a common health disorder in this breed is feline asthma, and treatment for it can cost up to $250 per month for the rest of your cat's life. Another condition is hip dysplasia, which runs as high as $3,000 to treat, depending upon whether you choose a surgical or non-surgical option. Uninsured cat parents are stuck shouldering these steep bills on their own or, if they can't afford it, are faced with the heartbreaking prospect of putting their beloved cat down. Cat insurance makes it so you aren't faced with making such a difficult decision.
What is the appropriate age to get my Siamese cat insured?
You can insure your Siamese at nearly any age, but the earliest is 8 weeks. We recommend insuring your little pal while they are in the kitten stage because you will be able to secure more wide-reaching coverage for a cheaper rate than if you wait until they are a year or older.

For those who want the protection traditional insurance provides but prefer a different fee structure, Pawp is an excellent alternative. Pawp offers an emergency fund that will shield up to 6 of your pets, of any age or health condition, for only $24/month. The fund only covers true emergencies as approved by their virtual team of vets. Each year, your emergency fund will cover a single vet bill under $3,000. Extra perks include unlimited televet services and free pet expert consultations.
What are the most frequent reasons for insurance claims for this breed? Is it worthwhile for me to insure my Siamese?
Siamese cats are prone to developing specific health issues that can be quite costly. Cancer is relatively common among Siamese cats, and diagnosing it can run anywhere from $1,000 to $2,000. Then, depending on the course of treatment you choose, expect to pay an additional $3,000-$10,000.

Another disorder that the Siamese breed suffers from is hip dysplasia. Hip dysplasia is when the hip joint socket does not develop correctly with respect to the top of the femur bone, causing a dislocation. As a result, your Siamese may experience severe osteoarthritic pain. If your veterinarian deems surgery necessary to restore your cat's quality of life, expect a bill of approximately $3,000.

Ultimately, Siamese insurance is worthwhile because no cat breed is immune to veterinary emergencies and health conditions. Getting the right policy for your cat will ensure they can benefit from life-saving treatments whenever they need them, regardless of price.
What does Siamese cat insurance coverage include and exclude?
While no two cat insurance policies are the same, coverage usually extends, at the very least, to illnesses and accidents that are "sudden and catastrophic." Some examples may include broken bones, urinary blockages, lacerations and skin disorders. That said, if your Siamese developed a health condition before you got them insured, it would be listed as a pre-existing condition, and its treatment will not be eligible for reimbursement. Should you wish to broaden your furry friend's coverage to include vaccinations, routine exams, parasite treatments and other wellness-oriented care, ask your provider about optional wellness plans that you can add to your standard policy.
How do I get reimbursed by my cat's insurance provider?
You will need to pay the bill at the time of service for all veterinary care. Then, submit a claim to your cat's insurance provider so they can reimburse you for their share of the treatment costs. How much should you expect to receive from them? Let's run through a hypothetical example to understand the calculations better.

Say your Siamese's insurance policy has a $250 deductible and a 90% reimbursement rate. If your cat needs a $5,000 surgery, your provider's share will be $4,500 minus your $250 deductible. This leaves your out-of-pocket costs at $750 instead of the full $5,000.

Please note that all policies come with an annual maximum benefit, usually between $5,000 and $30,000. If your maximum benefit is $20,000, your provider will reimburse you up to that amount each year. You will be responsible for any veterinary expenses exceeding the $20,000 reimbursement amount in any given policy year.
Is it better to have a higher or lower deductible?
Deductibles are best chosen with your financial circumstances in mind. For example, if you choose a lower deductible, you will have higher monthly premiums and lower out-of-pocket costs for veterinary emergencies. However, if you opt for a higher deductible, your monthly premiums will be lower, and your out-of-pocket costs will be higher. We recommend doing some calculations to determine the most suitable deductible. Providers tend to offer insurance rate calculators on their websites, which can be a helpful tool in doing this. Our research shows that the most popular deductibles among cat parents are $250 and $500.
5 Useful Strategies for Keeping Your Siamese Cat Safe & Healthy
1. Brush your Siamese at least twice a week
Siamese are some of the most stunning cats. To keep their skin and fur coats healthy, brush them at least twice a week. This helps spread their skin oils around and leaves the fur shiny and silky. Regular brushing also reduces their risk of developing hairballs by removing all of the loose hair. And aside from the physical benefits of brushing them, your Siamese will appreciate the extra one-on-one time with you.
2. Take your Siamese on walks
While Siamese cats are brilliant and capable of being trained, they are not naturally a street-smart breed, making them better suited to indoor life. That said, Siamese are very curious and love exploring. Training your Siamese to wear a harness and leash and then giving them supervised time outside will provide the stimulation they crave and much appreciated the time to relax in the sun.
3. Play and engage with your Siamese often
Siamese are incredible companions who demand a lot of attention and seek to engage with their humans, so having multiple play sessions each day is an absolute must. A diverse mix of toys scattered around the house will help keep your Siamese busy. Since this breed is one of the most intelligent and trainable, puzzle toys or anything that requires a little extra brain power will be a hit with your furry friend. While they will enjoy the physical activity and mental stimulation, your Siamese will also appreciate the quality time with you.
4. Ensure your Siamese has companionship
Siamese cats are the closest breed to dogs because they want constant attention and interaction. So much so that they will happily follow you around the house all day while talking rather loudly. When left home alone for more than a few hours, they can become anxious and depressed. If you work outside the home or are frequently gone for extended periods, we suggest getting your little pal another pet companion, so they don't become lonely or bored.
5. Feed your Siamese a high-protein diet and keep them hydrated
Siamese cats are known and admired for their long, slender bodies. They must consume a high-protein diet since their frames are not built to carry extra weight. We recommend choosing high-quality raw or wet food free from additives, corn, wheat, soy, rice or meals. Cats are carnivores by nature, so it's best to avoid foods loaded with carbohydrates. Otherwise, you risk your Siamese becoming overweight. Mixing a teaspoon of water with their food can also boost their moisture intake and help keep them hydrated.
Conclusion
We hope this article has helped streamline the process of finding the best cat insurance provider for your Siamese. We encourage cat parents to insure their kitties once they turn 8 weeks to secure the most comprehensive coverage with the lowest monthly premiums. Of course, insuring your cat at any age can provide a life-saving financial safeguard in emergencies and extra support for their day-to-day wellbeing.
After extensive research, we conclude that Lemonade pet insurance offers the best cat insurance policy at the lowest monthly rate for Siameses.
SwiftScore Ranking Methodology for Siamese Cats
We ranked the best pet insurance policies for Siamese based on a variety of important factors including the following:
Average monthly price for a 2-year-old Siamese Cat with a $500 deductible located in the 90210 zip code
Coverage and benefits
Key policy details including accidents and illnesses, surgeries, annual check-ups, cancer treatment, lab tests, and more
AM Best rating of the underwriter
Reimbursement percentage
Annual benefit amount
Technology and user experience

Ease of sign up

Policy language clarity
User reviews
Other state dog insurance resources
Alabama | Alaska | Arizona | Arkansas | California | Colorado | Connecticut | Delaware | Florida | Georgia | Hawaii | Idaho | Illinois | Indiana | Iowa | Kansas | Kentucky | Louisiana | Maine | Maryland |
Massachusetts | Michigan | Minnesota | Mississippi | Missouri | Montana | Nebraska | Nevada | New Hampshire | New Jersey | New Mexico | New York | North Carolina | North Dakota | Ohio | Oklahoma | Oregon | Pennsylvania | Rhode Island | South Carolina | South Dakota | Tennessee | Texas | Utah | Vermont | Virginia | Washington | West Virginia | Wisconsin | Wyoming