7 Best
Selkirk Rex Cat Insurance

Plans Compared in 2023

Updated on by Matthew H. Nash – Licensed Insurance Agent

Affectionately known as "a cat in sheep's clothing, this curly-haired feline, the Selkirk Rex, came about in 1987 when a Persian cat breeder bred a curly-haired kitten from the shelter, with one of her Persians. The Selkirk Rex cat is a cherished breed by many feline fanciers, with their sturdy frame and wide-set eyes. These cats are mellow and cuddly, with a bit of whimsy. Ranging in weight from 6-16 pounds, they are considered a medium to large breed cat. While they are considered a somewhat healthy breed, they can become susceptible to polycystic kidney disease (PKD), obesity, hip dysplasia, brachycephalic syndrome, and hypertrophic cardiomyopathy. These diseases may affect your Selkirk Rex, necessitating treatment to ensure proper management and longevity. Pet insurance is a great way to mitigate some of these expenses while providing the best care for your beloved feline. While illness and injury are not at the forefront of our minds, they are inevitable sometimes. Pet insurance is a wonderful option that allows you to provide excellent care to your pet while helping you save money. As a lifelong pet owner and licensed insurance agent, I can help you work through the details. Below are some frequently asked questions and tips for caring for your Selkirk Rex cat. Read more about our unbiased ranking methodology and advertiser disclosure.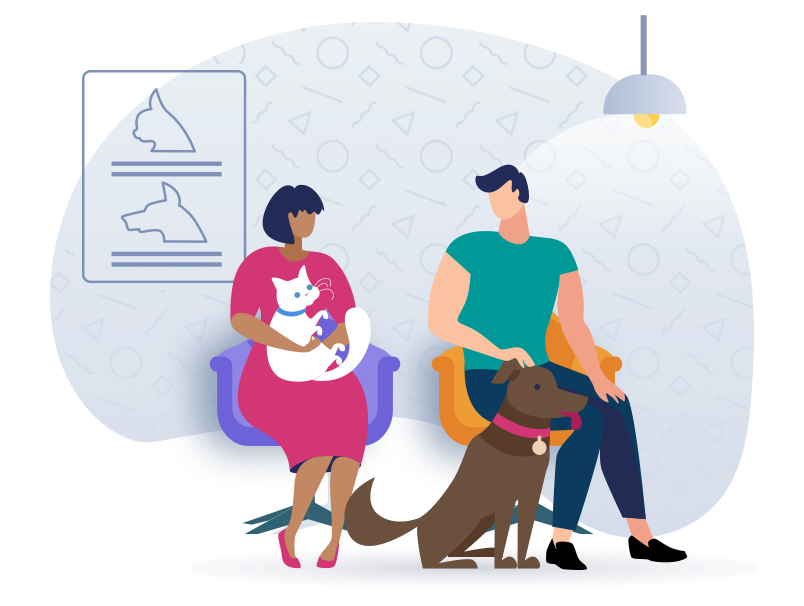 Top Selkirk Rex Cat Insurance Scored, Ranked & With Cost
Use our below table to quickly compare the best Selkirk Rex Cat insurance providers. The average monthly specific prices shown are based on a healthy 2-year-old Selkirk Rex Cat with a $500 deductible and 90% reimbursement amount who is located in California with a 90210 zip code. Costs may vary based on age, location, and the coverage amount. Prices are accurate as of December 2022 and are subject to change. For the most up-to-date information, please visit the provider website.
---
Selkirk Rex Cat Insurance FAQs
What is pet insurance, and is it worth the investment for my Selkirk Rex cat?
Economic euthanasia is becoming more common among pet owners who cannot afford to pay some of the hefty bills they receive to treat their pets for illness, injury, and chronic or acute conditions. Aligning with a pet insurance company is a great way to offer you and your family peace of mind. A small monthly investment, known as an insurance premium, will help offset some of the bills you may receive throughout your pet's life. Your pet insurance company will pay a portion of care once your plan's deductible, which you've chosen and outlined in your plan, is met. While we assume our pet will be healthy forever, medical care is unavoidable.
What is the proper age to insure my Selkirk Rex cat?
The earlier the better is a good rule of thumb when insuring your feline. When your Selkirk Rex cat is young and healthy is the best time. Most insurance companies will not cover any pre-existing conditions, so your best chance of coverage is by insuring your cat when they come home or around eight weeks. There could be a waiting period before coverage, so check with your insurance company to see what guidelines are in place.
What are a few common insurance claims for the Selkirk Rex cat?
Polycystic Kidney Disease (PKD) is a genetic disease that causes cysts to form in the kidneys. PKD can lead to various symptoms, such as weight loss, vomiting, excessive thirst, poor overall health, and kidney dysfunction. This disease requires supportive management, such as cyst drainage, supplements, and a special diet. While there is no cure, medications can help slow the progress of the disease. Selkirk Rexes may also be susceptible to a common type of feline cardiomyopathy found in the descendants of the Persian cat breed, known as hypertrophic cardiomyopathy (HCM). This disease can cause the heart walls to thicken, decreasing the heart's efficiency. Diagnostics of this disease can be expensive, often requiring a cardiac ultrasound. Treatments may include lifestyle modifications through diet and exercise and also supportive medications. The prognosis is variable, making disease management important. Brachycephalic syndrome, also classified as a respiratory distress syndrome, can be seen in Selkirk Rexes. Some cats are not affected as severely by this syndrome. While others may need surgery or early intervention to avoid more serious complications later on. Many conditions can become costly to treat. Pet insurance is the best way to ensure your cat receives the best healthcare possible while saving you money!
What services are typically covered by insurance? What services are excluded from coverage?
Pet insurance plans vary greatly; however, they usually cover medical care associated with chronic or acute conditions, illness, infection, broken bones, or injuries, along with conditions not deemed pre-existing. Various services may be excluded, but that varies by plan.
Does pet insurance cover dental work?
Some comprehensive plans may cover preventative dental care, diagnostics, and necessary treatment caused by injury or infection. It is best to research each plan to find what works best for you. Dental care can be expensive, so this coverage may be useful.
Can I use a veterinarian of choice, or are there insurance-approved options?
As pet insurance plans work on a reimbursement method of payment, most licensed veterinary clinics, including specialty and emergency service clinics, will cover the cost of eligible care.
Are there discounts for insuring multiple pets?
If you have more than one pet at home or plan on expanding your furry family, it is worth researching a multiple-pet insurance plan to see if you qualify for a discount. There are many plans on the market that offer some cost savings to insure more than one pet.
Who pays for services at the time of veterinary care?
You will pay for services upfront and then submit a claim to your insurance company. Payment is made to you based on the reimbursement rate and deductible outlined in your plan.
How should we choose from a high or low-deductible plan?
With all financial decisions, it is important to be informed. Choosing a high or low-deductible plan is not a one-size-fits-all approach. Your financial situation at the time of enrollment, along with the type of pet you have, and their risk level for disease and illness, can help you select the best plan for your new companion. A high-deductible plan means lower monthly premiums with a higher deductible. A low-deductible plan is just that. You pay a bit more per month but have a lower deductible to meet before insurance contributes. Whatever works best for you is the best plan. Coverage is the same regardless of which plan you choose. A healthy pet and a healthy wallet for you are what matters most!
5 Tips for Keeping Your Selkirk Rex Cat Safe and Healthy
Pet insurance is a great financial safeguard, however, there are many things that you can do to ensure your cat lives a long and healthy life!
1. Exercise Through Play
Selkirk Rexes are extremely playful. They enjoy enrichment through play with their owners. Toys, games, and scratching posts are all great ways to combat boredom, which may help prevent destructive behavior.
2. Proper Nutrition
Discuss high-quality food options with your veterinarian, along with proper portions, to help maintain a healthy weight, and support healthy kidney function and overall health.
3. Dental Care
Periodontal disease is a common issue in cats. Regular tooth brushing, with products only specific to cats, will help reduce the risk of periodontal disease.
4. Grooming
Many cats enjoy being combed. Your Selkirk Rex will benefit from weekly combing to keep its coat soft and lush. It does help reduce shedding a bit as well.
5. Accommodations At Home
Your Selkirk Rex will enjoy finding the highest points in your house, along with small enclosures to explore. It is important to create a safe environment for them while supporting their instincts to survey their surroundings, or hunt. Cat houses and cardboard boxes are also good options when they want to hide, or need a time out. Plenty of enrichment toys will help keep them mentally stimulated!
Conclusion
Selkirk Rex cats are wonderfully affectionate companions. They are loving, gentle and entertain their humans through quirky antics, and play. Some health conditions are notable in this breed due to their inherited genes from the Persian breed. These conditions can become costly to manage. No one should have to decide on medical care based on finances. A little upfront planning can save you hundreds or thousands in veterinary care! Lemonade pet insurance is a company that I recommend researching for competitive pricing and coverage. When it comes to our pets, they are worth it.
SwiftScore Ranking Methodology for Selkirk Rex Cats
We ranked the best pet insurance policies for Selkirk Rex Cats based on a variety of important factors including the following:
Average monthly price for a 2-year-old Selkirk Rex Cat with a $500 deductible located in the 90210 zip code
Coverage and benefits
Key policy details including accidents and illnesses, surgeries, annual check-ups, cancer treatment, lab tests, and more
AM Best rating of the underwriter
Reimbursement percentage
Annual benefit amount
Technology and user experience

Ease of sign up

Policy language clarity
User reviews
Other state dog insurance resources
Alabama | Alaska | Arizona | Arkansas | California | Colorado | Connecticut | Delaware | Florida | Georgia | Hawaii | Idaho | Illinois | Indiana | Iowa | Kansas | Kentucky | Louisiana | Maine | Maryland |
Massachusetts | Michigan | Minnesota | Mississippi | Missouri | Montana | Nebraska | Nevada | New Hampshire | New Jersey | New Mexico | New York | North Carolina | North Dakota | Ohio | Oklahoma | Oregon | Pennsylvania | Rhode Island | South Carolina | South Dakota | Tennessee | Texas | Utah | Vermont | Virginia | Washington | West Virginia | Wisconsin | Wyoming