6 Best
Scottish Terrier

Pet Insurance Plans Compared in 2023

Updated on by Matthew H. Nash – Licensed Insurance Agent

As a dog lover and nationally licensed insurance agent, I know the challenges people encounter when figuring out policy language and determining the best insurance company for Scottish Terriers. The good news is that it doesn't need to be difficult. Regardless of where you live or your dog's age, this article has you covered. Read more about our unbiased ranking methodology and advertiser disclosure.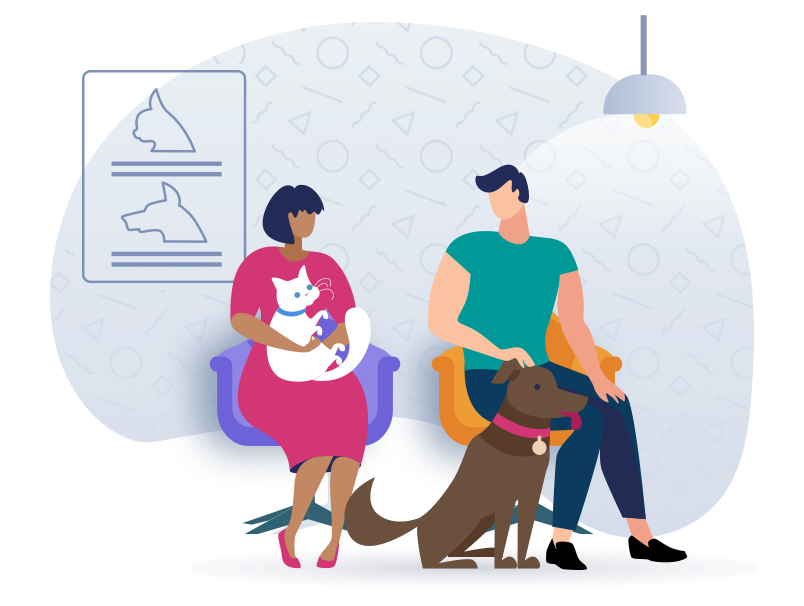 Top Scottish Terrier Pet Insurance Scored, Ranked & With Cost
Use our below table to quickly compare the best Scottish Terrier pet insurance providers. The average monthly specific prices shown are based on a healthy 2-year-old Scottish Terrier with a $500 deductible and 90% reimbursement amount who is located in California with a 90210 zip code. Costs may vary based on age, location, and the coverage amount. Prices are accurate as of January 2023 and are subject to change. For the most up-to-date information, please visit the provider website.
---
Scottish Terrier Pet Insurance FAQs
What is dog insurance? Is it beneficial for Scottish Terriers?
To protect your dog with insurance, apply for coverage from your preferred insurance company and pay the monthly premiums to keep the policy active. Should your dog become ill or involved in an accident, you will have to pay the vet bill up front and then submit a claim for reimbursement. Keep in mind that insurance providers typically do not cover pre-existing conditions. This is the primary reason we encourage dog owners to get their dogs insured while still puppies (before 1-year-old).

Just like other breeds, Scottish Terriers can benefit immensely from dog insurance. The majority of dogs have a health emergency at some point in their lives, and in such instances, vet bills skyrocket. For example, therapies for life-threatening diseases like cancer can run as high as $10,000 or more. Uninsured pet owners often have to put their dogs down because they cover the costs of the necessary treatments or procedures. Pet insurance prevents this heartbreaking scenario from becoming a reality in your life.
Are there age requirements to get my Scottie insured?
The good news is that there are typically no age limits for having a policy put in place for your dog. However, you will need to wait until your Scottie is at least 8-weeks-old to purchase an insurance policy for them. Younger dogs are often cheaper to insure, which is why we suggest insuring your little pal before their 1st birthday.

One exception is Pawp, which protects up to 6 pets of any age within the same household under an "Emergency Fund" for a $24/month flat fee. Pawp's "Emergency Fund" only applies to medical events that are deemed emergencies by their virtual team of veterinarians. It is worth noting that it only covers one pet per household for a single vet bill of $3,000 or less each year. In addition, they offer telehealth and pet expert consultation services.
Is it worth it to get Scottish Terrier dog insurance? If so, what are common reasons for claims?
The majority of dogs benefit tremendously from pet insurance. Scottish Terriers are no different. While they are sturdy little hunting dogs, they have a list of hereditary conditions that can be painful and expensive to resolve.

One condition known to plague Scotties is cataracts. Cataracts appear as a milk-like film over your dog's corneas, preventing light from entering the eye. If not resolved promptly, cataracts can lead to blindness. The only way to fully treat this is with surgery, for which you can expect to pay upwards of $4,000.

A life-threatening condition known to develop in this breed is pulmonic stenosis. This occurs when the pulmonic valve in the heart narrows and therefore restricts blood flow. Heart murmurs found in puppies or younger Scottish Terriers will most likely be found to have pulmonic stenosis. Without surgery, your dog's life could be cut extremely short. The necessary surgery is a balloon valvuloplasty and can run anywhere from $5,000 to $10,000.
What does dog insurance include and exclude?
Coverage differs from provider to provider. Generally, coverage extends to any ailment or illness considered "sudden and catastrophic." Examples of such incidents may include allergies, eye infections, broken bones, and urinary tract issues. However, if your dog has a specific condition before applying for pet insurance, it will be listed as a pre-existing condition and not eligible for reimbursement. Should you wish to enhance your Scottie's coverage, you might want to purchase a "wellness package" to add to your basic policy. Such packages pay for routine care such as physical exams, vaccinations, heartworm detection, and more.
How does the reimbursement process work?
Suppose your dog needs a $10,000 emergency surgery. If you have a policy with a $250 deductible, a 90% reimbursement amount, and a $20,000 annual maximum benefit, you could expect your insurance provider to reimburse you $9,000 less the $250 deductible. Therefore, your out-of-pocket costs would only be $1,250 instead of the total $10,000 bill.

However, if the idea of paying a $10,000 bill upfront and waiting for reimbursement seems next to impossible, Trupanion may be an excellent alternative for you. As a provider, they eliminate the reimbursement process and pay veterinarians within their network directly. It will save you the stress and hassle of having to do so.
Is it better to have a higher or a lower deductible?
What you choose will depend on your financial circumstances and personal preference when it comes to deductibles. A lower deductible will get you higher monthly payments but cheaper out-of-pocket costs in an emergency. The opposite would apply for a higher deductible. You will need to run the numbers and decide what best suits your situation. Many pet insurance companies have calculators on their websites you can use when requesting a quote. That said, it is worth mentioning most dog owners prefer either a $250 or $500 deductible.
5 Useful Strategies for Keeping Your Scottish Terrier Safe & Healthy
Scottish Terriers are some of the most independent, alert, and self-assured dogs out there. They make for fantastic guard dogs and companions. While they may come across as aloof and self-contained, they still need your help staying safe and healthy.
1. Train your Scottie early
Scottish Terriers were initially bred for hunting, which means they do a tremendous job of following prey to the ground. This is where their intensely independent personality is rooted. After all, they were bred to work on their own away from their human companions. As a result, they are not keen on training. If you want to see your Scottie at their best, honor their natural character and only insist upon the training necessary for them to live peacefully outside and within the home. These are not the sort of dogs who enjoy being forced to learn tricks.
2. Give your Scottie an area in your yard to dig
As noted above, Scottish Terriers are hunting dogs through and through. They are persistent and fast, which means you're going to need a solid fence. Otherwise, they will ignore invisible, electric fences in an attempt to chase away any creatures that dare come near your yard. We don't recommend trying to stifle their digging instinct. Instead, cordoning off a small area of your yard that you don't mind them digging in is your best bet.
3. Socialize your Scottie while they are still a puppy
Scotties tend to be stand-offish with strangers and are willing to take all the time in the world to decide whether they approve of someone new or not. You can help this along by socializing them early. Introduce them to various people and animals while they are still puppies, and your Scottie will be a bit more accepting of those beyond their immediate family.
4. Be aware of your Scottie's sensitive nature
Scottish Terriers are an extremely sensitive breed. They are easy to be heartbroken, so be firm but kind when giving commands and correcting undesirable behavior. If you want your Scottie to maintain good mental and emotional health, use positive reinforcement such as praise, treats, and affection to encourage desirable behaviors instead of harsh responses.
5. Take your Scottie out on short walks
Just because these dogs are bursting with energy does not mean you can take them running with you. Their short legs make running difficult and exhausting, and it can also lead to Scottie cramping. Instead, a couple of short walks each day, along with time to play and dig in the yard, is more than adequate to keep your Scottie healthy and robust.
Conclusion
Ultimately, determining the best pet insurance company for your Scottish Terrier is far more straightforward than you may have thought. We recommend buying dog insurance once your puppy is older than 8 weeks. The earlier in your dog's life that you get insurance, the cheaper your rates will be and the fewer the restrictions you will get regarding pre-existing conditions. Nonetheless, getting dog insurance any time in your dog's life will prove helpful in both emergencies and routine care.
Ready to get started? After countless hours of research, we've found that Lemonade pet insurance consistently performs the best with the lowest monthly premiums.
SwiftScore Ranking Methodology for Scottish Terrier
We ranked the best pet insurance policies for Scottish Terriers based on a variety of important factors including the following:
The average monthly price for a 2-year-old Scottish Terrier with a $500 deductible located in the 90210 zip code (Please note: prices will vary greatly based on your location)
Coverage and benefits
Key policy details including accidents and illnesses, surgeries, annual check-ups, cancer treatment, lab tests, and more
AM Best rating of the underwriter
Reimbursement percentage
Annual benefit amount
Technology and user experience

Ease of sign up

Policy language clarity
User reviews
See dog insurance prices in your state
Alabama | Alaska | Arizona | Arkansas | California | Colorado | Connecticut | Delaware | Florida | Georgia | Hawaii | Idaho | Illinois | Indiana | Iowa | Kansas | Kentucky | Louisiana | Maine | Maryland | Massachusetts | Michigan | Minnesota | Mississippi | Missouri | Montana | Nebraska | Nevada | New Hampshire | New Jersey | New Mexico | New York | North Carolina | North Dakota | Ohio | Oklahoma | Oregon | Pennsylvania | Rhode Island | South Carolina | South Dakota | Tennessee | Texas | Utah | Vermont | Virginia | Washington | West Virginia | Wisconsin | Wyoming