6 Best
Schnoodle

Pet Insurance Plans Compared in 2023

Updated on by Matthew H. Nash – Licensed Insurance Agent

The perfect combination of energy, intelligence, and cuteness has made the Schnoodle one of the most desired mixed dog breeds. Half Poodle and half Schnauzer, Schnoodles are joyful dogs that make great companions to any person or family. Although they're considered a designer breed and often come with a price tag to match, they are as susceptible to illness and injury as any other animal. Luckily, tools such as pet insurance have made caring for your sick or injured pup much less costly.

Active pet insurance plans can help cover part or all of the cost of going to the veterinarian, and many Schnoodle owners find it to be immensely helpful throughout their pup's life. But if you're new to the world of pet insurance, understanding the different plans and finding the one that's right for you can be stressful. As a licensed insurance agent and lifelong dog owner, I'm breaking down all your options and answering any questions you may have. Read more about our unbiased ranking methodology and advertiser disclosure.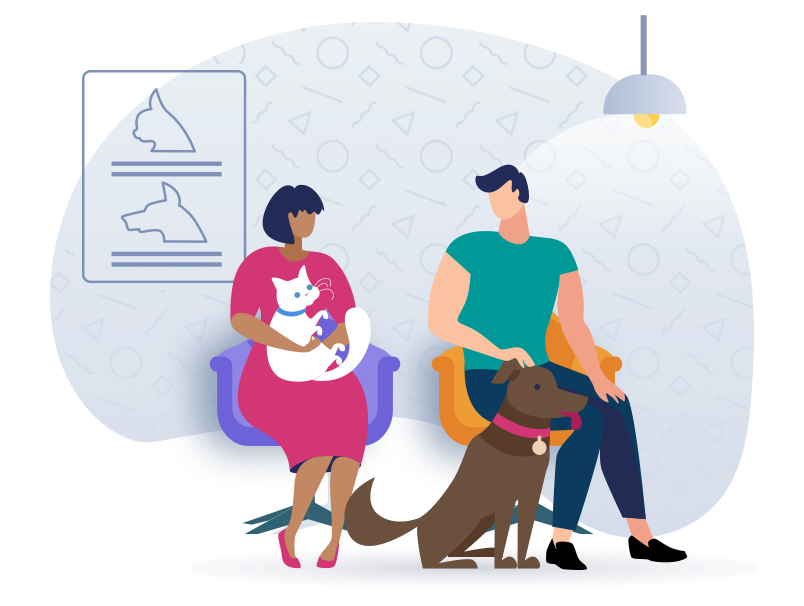 Top Schnoodle Pet Insurance Scored, Ranked & With Cost
Use our below table to quickly compare the best Schnoodle pet insurance providers. The average monthly specific prices shown are based on a healthy 2-year-old Schnoodle with a $500 deductible and 90% reimbursement amount who is located in California with a 90210 zip code. Costs may vary based on age, location, and the coverage amount. Prices are accurate as of January 2023 and are subject to change. For the most up-to-date information, please visit the provider website.
---
Schnoodle Pet Insurance FAQs
What is dog insurance and why is it useful for Schnoodles?
Dog insurance works in a similar fashion to the medical insurance we have for people. If your Schnoodle ever becomes sick or injured and requires care from a veterinarian, pet insurance will help pay the cost of those vet visits. This could include surgery, medication, test/diagnostics, emergency care, exams, or other treatments to help your pup get back to feeling their best. Instead of having to pull from your emergency fund, pet insurance providers will help cover the cost of care when it's needed.

Although dog insurance may not cover 100% of your vet bills, owners who enroll their pet in a plan can save thousands of dollars throughout their pup's life. Because you won't have to worry about how you'll pay for any sudden or unexpected medical care, you can instead focus on making sure your Schnoodle gets any care they need as soon as they need it.
What are the age requirements for my Schnoodle to be insured?
Pet insurance age requirements will differ depending on the provider. However, most plans require dogs to be at least 8 weeks old before they can enroll. You should be able to enroll your Schnoodle as soon as you bring them home from the breeder or shelter. If you're adopting an older Schnoodle, you may also want to look into any age maximums that plans have. In most cases, if your pup is already enrolled, they will continue to be covered as they age, so getting started with pet insurance as soon as possible is important to ensure coverage throughout its life.
What are common insurance claims for Schnoodles?
Schnoodles are typically healthy dogs, but there are a few common ailments to be aware of that your pup could experience throughout his or her life. Your Schnoodle may develop eye conditions over time, including Progressive Retinal Atrophy or Cataracts. Smaller dogs also tend to develop certain joint issues like Legg-Calve-Perthes Disease or Patellar Luxation. Other conditions to be aware of are Epilepsy and Addison's disease. Diagnosing and treating these conditions will likely require ongoing medical care, which is why dog insurance is crucial to ensuring your pup's health and happiness.
What services are covered by dog insurance? What services are excluded from coverage?
Each insurance provider determines what's covered by each of their plans. You can typically expect basic plans to cover unexpected illness and injury as a standard, but paying attention to the exact details when enrolling is important. Many plans may also cover additional services like preventative care, prescriptions, or behavioral treatment.

Insurance providers also determine what services are excluded from coverage. Although they could depend on your specific plan, you can expect cosmetic procedures like ear cropping and pre-existing conditions not to be covered by most plans. To ensure that any conditions your Schnoodle may develop throughout his or her life aren't considered pre-existing, make it a priority to enroll in pet insurance as early as possible.
How can you tell which vets accept dog insurance?
Pet insurance doesn't have "in network" or "out-of-network" providers like human medical insurance. Instead, most dog insurance plans operate on a reimbursement model. Whenever your Schnoodle requires care from a vet, you can take him or her to any licensed veterinarian. Afterwards, you can submit a claim for reimbursement. Because the insurance provider works with you directly instead of the veterinarian, you can continue seeing your current vet once you're enrolled.
How does reimbursement work?
If your Schnoodle falls ill or becomes injured, you should take him or her to the vet immediately. After treatment, you will receive a bill and are responsible for paying the bill upfront. Once it's paid, you can then submit a claim for reimbursement. Claims can often be filed online, through an app, through email, or through snail mail, although you should check with your provider for details on submitting claims. Once your claim has been processed and approved, you will receive direct reimbursement based on your plan's deductible and terms.
How long does reimbursement typically take?
Exact timing on reimbursement will vary, but the standard timeline is five to ten business days from the time it's received. Be sure to factor in a few extra days for the claim to arrive if you submit via snail mail. If your claim is incomplete or complex enough to need more information, reimbursement will likely take a bit longer. Always check with your provider directly for the most up-to-date status of your claim.
Should I enroll in a high deductible or low deductible plan?
The plan you should enroll in depends on your situation and budget. Most dog insurance providers will offer a variety of plans, including high deductible, low deductible, or even no deductible. If you're willing to pay more per month, a low or no-deductible plan will often cover a larger percentage, if not all, of your vet bills for qualifying claims. If your budget is a little tighter, you may benefit from a high deductible plan with a lower monthly premium. Although there is no universally "right" plan, I'm confident you'll find one that's the right fit.
5 Useful Strategies for Keeping Your Schnoodle Safe & Healthy
Dog insurance can be a lifesaver whenever your pet requires unexpected treatment. Having some financial help will ensure your dog is back to feeling his or her best as quickly as possible. However, you can also do some things at home to help prevent those surprise vet visits from happening in the first place.
1. Exercise
Although Schnoodles are often very small dogs, they can hold a lot of energy. Their playful and energetic manner means regular exercise is an absolute must to keep them on their best behavior at home. The amount of exercise needed will vary with each dog, but it's safe to assume that your Schnoodle will need at least one hour each day. Whether you play fetch or go for long walks, your pup will love the opportunity to release some energy before lounging with you on the couch.
2. Grooming
With Poodles and Schnauzers as parents, grooming your Schnoodle regularly is especially important. Although they could benefit from seeing a professional groomer once every few months for haircuts, you can usually attend to most of their grooming needs at home. Plan to brush your Schnoodle at least twice a week to help prevent shedding and keep their coats dirt-free. You should also plan to bath your pup once a month to keep them soft and smelling fresh. Finally, be sure to give your Schnoodle nail trims regularly.
3. Training
Schnoodles are typically very intelligent dogs but may need extra guidance while training. Give firm and consistent commands, even when they have difficulty listening. Over time, your Schnoodle is sure to catch on and listen to your commands. They are smart and loyal dogs, and they'll be very well-behaved with the proper training to get them there.
4. Socialization
Socialization is important for any dog, although Schnoodles typically have no trouble making friends. Start socializing your pup while they're still young. Introduce them to different dogs, humans, and other creatures and things they may encounter throughout their life. As they get older, a socialized Schnoodle tends to be less anxious or territorial when meeting new animals.
5. Love and Affection
Schnoodles were originally bred to be companion dogs, so it's no wonder they love spending so much time with their humans. They have been known to bark when left alone for too long, so it may be a good idea to hire a dog walker or send them to doggie daycare if you are out of the house during the day. But whenever you're home, spend time petting, walking, or just lounging around with your furry friend. Love and affection are the best ways to help your pup live a long and happy life.
Conclusion
Ensuring your Schnoodle is enrolled in pet insurance can help protect your pup and wallet during medical incidents. With the financial aspect covered, you can focus on providing the best possible care for your furry friend. If you're ready to get started with pet insurance, you must select a plan, pay the monthly premium, and then submit claims for reimbursement as needed.
After extensive research, we conclude that Lemonade pet insurance offers the best dog insurance policy at the lowest monthly price for the Schnoodle.
SwiftScore Ranking Methodology for Schnoodles
We ranked the best pet insurance policies for Schnoodles based on a variety of important factors including the following:
Average monthly price for a 2-year-old Schnoodle with a $500 deductible located in the 90210 zip code
Coverage and benefits
Key policy details including accidents and illnesses, surgeries, annual check-ups, cancer treatment, lab tests, and more
AM Best rating of the underwriter
Reimbursement percentage
Annual benefit amount
Technology and user experience

Ease of sign up

Policy language clarity
User reviews
Other state dog insurance resources
Alabama | Alaska | Arizona | Arkansas | California | Colorado | Connecticut | Delaware | Florida | Georgia | Hawaii | Idaho | Illinois | Indiana | Iowa | Kansas | Kentucky | Louisiana | Maine | Maryland |
Massachusetts | Michigan | Minnesota | Mississippi | Missouri | Montana | Nebraska | Nevada | New Hampshire | New Jersey | New Mexico | New York | North Carolina | North Dakota | Ohio | Oklahoma | Oregon | Pennsylvania | Rhode Island | South Carolina | South Dakota | Tennessee | Texas | Utah | Vermont | Virginia | Washington | West Virginia | Wisconsin | Wyoming