6 Best
Savannah Cat Insurance

Plans Compared in 2023

Updated on by Matthew H. Nash – Licensed Insurance Agent

Savannah Cats are one of the most unique cat breeds out there. Bred as a hybrid between Siamese and wild Servals, Savannah Cats are large and athletic and have retained some of the wildness of their African cat ancestors while at the same time incorporating the playfulness and friendliness of the Siamese. As with all cat breeds, Savannah Cats are susceptible to a number of infectious diseases, including feline leukemia, bacterial infections, and toxoplasmosis. Fortunately, with good pet insurance, veterinary treatment can become much more affordable. To help you make sense of your pet insurance options, I have put together some information in this article to get you started. Keep reading to learn more. Read more about our unbiased ranking methodology and advertiser disclosure.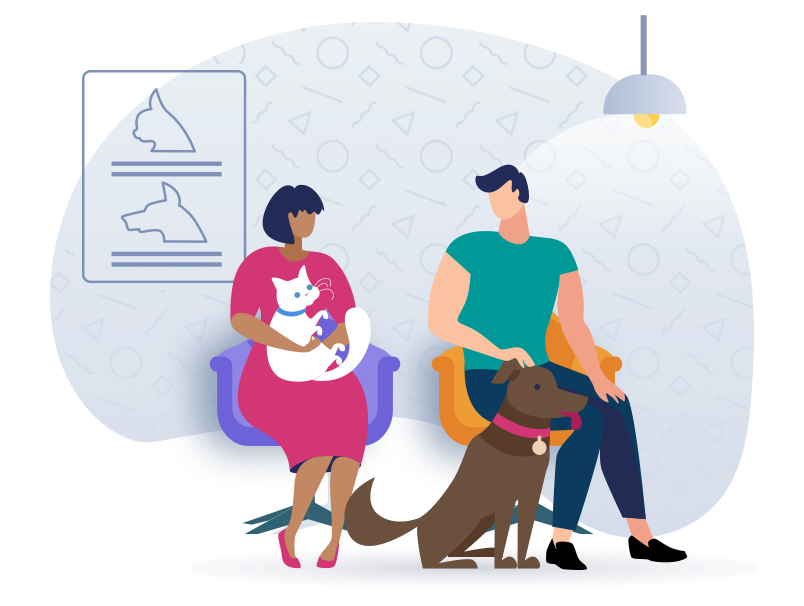 Top Savannah Cat Insurance Scored, Ranked & With Cost
Use our below table to quickly compare the best Savannah Cat insurance providers. The average monthly specific prices shown are based on a healthy 2-year-old Savannah Cat with a $500 deductible and 90% reimbursement amount who is located in California with a 90210 zip code. Costs may vary based on age, location, and the coverage amount. Prices are accurate as of May 2023 and are subject to change. For the most up-to-date information, please visit the provider website.
---
Savannah Cat Insurance FAQs
What is cat insurance, and why should I get it for my Savannah Cat?
Cat insurance works for felines like your health insurance works for you. When your cat gets sick or needs medical treatment, a cat insurance plan can help you as the cat owner cover some of the financial costs of veterinary care. Although your cat insurance plan might not cover your entire bill, there is a chance that coverage will take care of a significant portion of your veterinary bills for your Savannah Cat, which could save you thousands of dollars. Once you select a plan and enroll, you will need to pay a monthly premium to ensure your account stays active. Submit applicable bills to your insurance provider, who will determine how much reimbursement you are eligible to receive.
Is there an age limit for getting coverage for my Savannah Cat?
Many cat insurance providers will not begin coverage until the kitten is at least 8 weeks old or older. Since kittens can be weaned at 8 weeks, this age is also generally when you are able to bring a new kitten home. As you prepare your home for your new feline friend – buying scratching posts, toys, food bowls, and beds – don't forget to sign up for cat insurance too.
Are there common health issues in Savannah Cats?
For the most part, Savannah Cats are extremely hardy and healthy as a breed, with no known inherited chronic genetic conditions; however, Siamese cats, which were used to breed Savannah Cats, have an increased risk for developing hypertrophic cardiomyopathy, so Savannah Cats are sometimes susceptible as well.

Unfortunately, even the healthiest cat breed can still suffer from common feline illnesses like upper respiratory infections, feline lower urinary tract disease, diabetes, or feline leukemia.

Also, because Savannah Cats are extremely active and adventurous, there is always the chance for broken bones or other injuries. Having cat insurance in place before you actually need to use it is a good idea.
What types of care does cat insurance cover? Is there anything cat insurance won't cover?
Care coverage varies by insurance plan. In general, most cat insurance plans cover care associated with unexpected illnesses like infections and injuries like broken bones. Some cat insurance plans also provide some coverage for prescription medication, outpatient procedures, diagnostic procedures like x-rays, emergency hospitalization, and preventative care like dental cleanings.

Although excluded services also vary by plan, generally speaking, most cat insurance plans will not cover the cost of care for pre-existing conditions. Enrolling your Savannah Cat as soon as possible might protect you against some of these exclusions.
How do I get reimbursed?
Most cat insurance plans use a reimbursement model. As the pet owner, you pay your veterinarian directly when they bill you for services, which is often at the time of service. After you have paid, simply submit a reimbursement request to your chosen insurance provider. The amount of the cost your insurance covers depends on your reimbursement rate and deductible. Your insurance provider will send you the appropriate amount of money after reviewing your bill.
What type of deductible should I look for?
As with other types of insurance plans, cat insurance has high deductible plans, low deductible plans, and sometimes even plans with no deductible. There is no definite right or wrong choice, but you should think about what is best for you, your pet, and your finances. For example, one thing to consider might be your pet's age. You might choose a high deductible plan with a lower monthly premium for a young, healthy pet. On the other hand, owners with an older pet would likely benefit from a higher deductible plan since they might face more frequent medical issues.
5 Useful Strategies for Keeping Your Savannah Cat Safe & Healthy
While Savannah Cats can benefit from cat insurance, there are several additional things you can do to help your cat live a long, healthy, and happy life in your home. With the right care, some Savannah Cats have been known to live as long as 15-20 years.
1. Mental Stimulation
Because Savannah Cats are an extremely intelligent breed, they require a certain degree of mental stimulation to live a balanced and healthy life. Many enrichment toys on the market work great for Savannah Cats, including puzzle boxes, treat mazes, and circuit and track toys. The best toys to look for are ones that allow them to use their superb hunting instincts.
2. Indoor Exercise
Although Savannah Cats are very active and thrive with a lot of play and exercise, you should never allow your pet to roam unsupervised outdoors. Cat fights, dog and other animal attacks, and cars are just a few of the dangers faced by domestic cats outside. Suppose you truly want your Savannah Cat to enjoy the outdoors. In that case, better options exist such as installing a catio or enclosed porch, buying an appropriate cat enclosure to bring outside with you while you're in the backyard, or training your cat to use a walking harness.

If your Savannah Cat is indoor only, be sure to provide lots of interaction and playtime, especially with toys that mimic prey like birds or mice. Savannah Cats have a very high prey drive and will love this type of exercise, even chasing after remote-controlled mice. Many Savannah Cat owners even teach their cats to play fetch with small toys. When choosing toys for these activities, make sure that small objects like ears, eyes, and tails are firmly secured to reduce the risk of your Savannah Cat chewing them off and swallowing them.

Your Savannah Cat might even benefit from an exercise wheel made for cats or a series of shelves installed high up on the wall for your cat to jump to. Because Savannah Cats are a larger breed, sometimes reaching a height of 17 inches and weighing as much as 25 pounds, it's a good idea to make sure this equipment is sturdy and secured well.
3. Nutritious Diet
Savannah Cats are obligate carnivores who have difficulty digesting grains or gluten. Give your cat a good, high-protein food, with the first ingredient meat. Either wet or dry food will work, but look for quality with a minimal number of ingredients. Some owners feed their cats raw food diet, but this type of diet takes extra work and dedication.
4. Love and Affection
Savannah Cats might be somewhat standoffish to strangers but are extremely loyal and affectionate with their owners. Some owners have even described Savannah Cats as being almost dog-like in their personality, following them around all day from room to room. This breed develops strong attachments to their owners and families and loves affection and attention. Spending plenty of time petting, grooming, and playing with your Savannah Cat helps ensure they stay content and live a full life.
5. Water Works
Believe it or not, Savannah Cats love water, probably as a leftover trait from their wild Serval cat ancestors. Many cats will even put their toys in water and practice fishing them out. Letting your Savannah Cat jump in the shower with you or filling a bathtub or sink with water for them to play in will satisfy their craving and also provide you with some entertainment.
Conclusion
Cat insurance for your Savannah Cat can give you peace of mind that you will be able to provide the best veterinary care for your feline companion should they become sick or injured at any time, no matter your financial circumstances. Although the wide range of insurance policies and the different enrollment processes might seem daunting when you first begin to research your options, just focus on what you think you will need. Select the best plan for you and your cat. Don't forget to pay your monthly premium so that your coverage remains active. Setting up a monthly auto-pay option might even be a good idea.
After extensive research, we conclude that Lemonade pet insurance offers the best cat insurance policy at the lowest monthly for Savannah cats.
SwiftScore Ranking Methodology for Savannah Cats
We ranked the best pet insurance policies for Savannah Cats based on a variety of important factors including the following:
Average monthly price for a 2-year-old Savannah Cat with a $500 deductible located in the 90210 zip code
Coverage and benefits
Key policy details including accidents and illnesses, surgeries, annual check-ups, cancer treatment, lab tests, and more
AM Best rating of the underwriter
Reimbursement percentage
Annual benefit amount
Technology and user experience

Ease of sign up

Policy language clarity
User reviews
Other state dog insurance resources
Alabama | Alaska | Arizona | Arkansas | California | Colorado | Connecticut | Delaware | Florida | Georgia | Hawaii | Idaho | Illinois | Indiana | Iowa | Kansas | Kentucky | Louisiana | Maine | Maryland |
Massachusetts | Michigan | Minnesota | Mississippi | Missouri | Montana | Nebraska | Nevada | New Hampshire | New Jersey | New Mexico | New York | North Carolina | North Dakota | Ohio | Oklahoma | Oregon | Pennsylvania | Rhode Island | South Carolina | South Dakota | Tennessee | Texas | Utah | Vermont | Virginia | Washington | West Virginia | Wisconsin | Wyoming