7 Best
Samoyed

Pet Insurance Plans Compared in 2023

Updated on by Matthew H. Nash – Licensed Insurance Agent

As a lifelong dog owner and a nationally licensed insurance agent, I understand people's struggles when buying pet insurance. Between deciphering policy language and trying to determine the best pet insurance company, dog owners have a lot on their hands. I have done comprehensive research that can help you, irrespective of where you live or how old your Samoyed is. Read more about our unbiased ranking methodology and advertiser disclosure.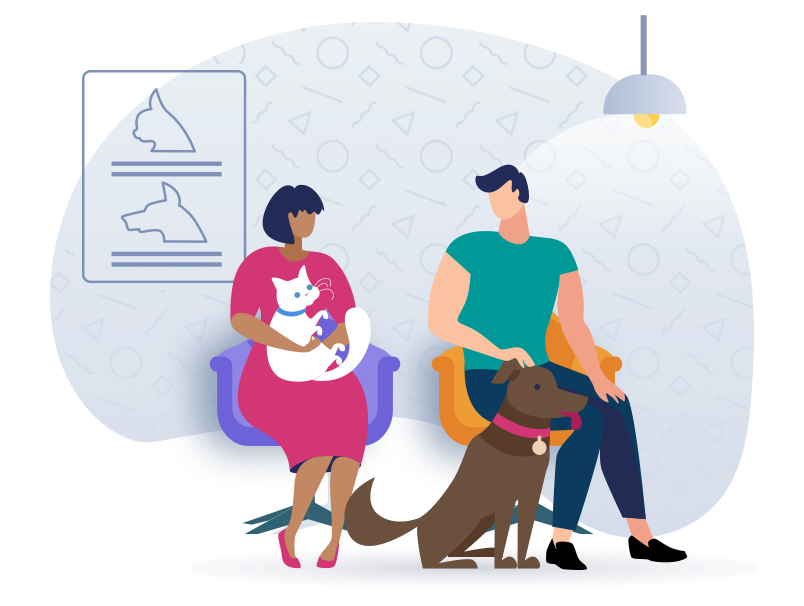 Top Samoyed Pet Insurance Scored, Ranked & With Cost
Use our below table to quickly compare the best Samoyed pet insurance providers. The average monthly specific prices shown are based on a healthy 2-year-old Samoyed with a $500 deductible and 90% reimbursement amount who is located in California with a 90210 zip code. Costs may vary based on age, location, and the coverage amount. Prices are accurate as of January 2023 and are subject to change. For the most up-to-date information, please visit the provider website.
---
Samoyed Pet Insurance FAQs
What is dog insurance? How is it useful for Samoyeds?
To protect your dog to the fullest with insurance, you have to apply with an insurance company for coverage and pay the monthly premium to keep your policy active. Should your Samoyed become sick or get involved in an accident, you must pay the veterinary bills upfront. After which you can submit a claim to your insurance provider for reimbursement. It is important to note that most policies exclude pre-existing conditions, which is the biggest reason we recommend getting your Samoyed insured while it is still a puppy (after 8 weeks old).

Dog insurance is beneficial for Samoyeds because medical emergencies can be costly. Treatments for ailments such as cancer can exceed $10,000. Uninsured pet owners often have to euthanize their beloved companions because they cannot afford the necessary treatments and procedures. Insurance keeps you from having to confront this heartbreaking situation.
Is there a minimum age requirement to get my puppy insured?
Most companies require your puppy to be at least 8 weeks of age to apply for dog insurance. That said, there generally are no age limits to get your dog covered via insurance. Keep in mind: the younger the animal, the cheaper it is to insure them. We suggest getting insurance for your Samoyed before their first birthday.

An alternative to conventional pet insurance is Pawp, which protects up to 6 pets of any age with an "Emergency Fund" for a $24/month flat fee. Note that Pawp only covers actual medical emergencies, and you will have to get approval first from their virtual veterinary team. Their plans only cover one of your pets under one vet bill for up to $3,000 each year.
Is it worth it to get Samoyed dog insurance? What are some of the most common claims?
Samoyeds, like Golden Retrievers, are known to suffer from hip dysplasia. This is a condition in which the ball and the hip socket do not develop properly and can lead to severe pain, arthritis, and dysfunction as the bone and cartilage wear over time. If conventional medications and precautions cannot remedy the inflammation and pain, your Samoyed may need hip replacement surgery, which can easily exceed $6,000. People encounter other common ailments with their Samoyeds are hemophilia (blood does not clot properly), kidney disease (nephritis), and cataracts.
What does dog insurance include and exclude?
Coverage differs from one provider to the next. Covered medical events are those deemed "sudden and catastrophic." Examples include ear infections, urinary problems, broken bones, allergies, and open wounds. However, if your dog has had a medical condition prior to applying for insurance, it will be listed as pre-existing and not covered by your policy. It is worth noting that insurance providers now offer "wellness packages" that you can tack on to your primary policy. These packages cover maintenance-related care such as annual physical exams, heartworm prevention, vaccinations, and much more.
How do I get reimbursed by my dog insurance provider?
For hypothetical purposes, let's imagine your dog needs an urgent surgery that costs $10,000. If your insurance policy has a $250 deductible, a 90% reimbursement amount, and a $20,000 annual maximum benefit, your provider would, in this instance, reimburse you $9,000 minus your $250 deductible. Therefore, this surgery would cost you only $1,250 instead of the original $10,000. If paying large vet bills up front and waiting for an insurance company to reimburse you feel stressful, Trupanion may be the right dog insurance provider for you. They pay vets in their network directly, so you don't have to.
Which is better: having a higher or lower deductible?
There is no clear-cut answer to this. Which deductible you choose will depend upon your financial circumstances and personal preference. A lower deductible results in higher monthly payments and lower out-of-pocket costs in an emergency. The reverse is true for higher deductibles. Most pet insurance companies have calculators on their websites for you to use when requesting a quote. This will help you determine what is best for you. That said, we've noticed most dog owners prefer either a $250 or $500 deductible.
5 Useful Strategies for Keeping Your Samoyed Safe & Healthy
Samoyeds are beautiful, personable, and highly intelligent dogs. They can be some of the most engaging and helpful canine companions around. If you have a Samoyed, here are five tips to help you keep them safe, happy, and healthy.
1. Groom them daily
Samoyeds have incredibly thick coats that need to be brushed every day. Their undercoat is full as well. As a result, your Sammy's stunning white coat will pick up anything and everything in sight. Daily brushing can help remedy this. It is important to note that you must never shave your Samoyed–even in summer. Doing so will lead to them becoming sunburnt and unable to regulate their body temperature. Regularly bathing your Samoyed is extremely important to stave off odors. Only use a good quality dog shampoo and warm water to clean both the skin and coat. Shampoos and soaps not specifically made for dogs can lead to severe skin irritations.
2. Give them plenty of attention or companionship
Samoyeds are bred to live closely with their human companions and other animals–after all, they are herding dogs. Therefore, having another dog to keep them company or giving them plenty of attention each day will help keep undesirable tendencies such as excessive chewing and barking at bay. Whereas leaving them alone for extended periods will spark the less desirable behaviors mentioned above. Samoyeds are dogs that need frequent stimulation, so finding new ways of keeping them occupied and entertained will make a life for you and your furry friend significantly better.
3. Be sure your Samoyed gets plenty of exercises
As mentioned earlier, Samoyeds are hardy dogs that are bred for herding. Therefore, they need plenty of exercise to be healthy and feel their best. The "Sammy smile" tends to come out when they've had plenty of physical activity and attention. Their less favorable tendencies, such as nonstop barking and chewing, will come out without proper exercise. Not enough exercise can also lead to obesity and the many other related complications that come with it.
4. Train your Samoyed
Samoyeds are "worker" dogs. They love being given something to do, especially if it involves jogging alongside you, going for a walk or hike, or even pulling a small carriage or cart of sorts. Moreover, Samoyeds respond very well to training and, in fact, enjoy it. Training is encouraged, especially during the first year of their lives. They learn verbal commands quickly, so don't forget to praise and reward them with treats when they do something well or adhere to your instructions. To avoid complaints from neighbors regarding excessive barking, you will need to teach them the importance of the word "quiet" very early on. Training your Samoyed will contribute to your furry friend's well-being and strengthen your bond.
5. Keep your Samoyed well-fed and hydrated
Samoyeds are dog breeds that require modest amounts of food when fed a high-quality diet. Whole foods such as meat, fruits, and vegetables will keep your Samoyed strong and vibrant. Ensuring that your Samoyed is appropriately hydrated will also promote longevity and stave off unwanted health conditions. When implemented in tandem, two techniques can ensure this. The first is to keep a bowl of fresh water that you wash and often refill available for your little pal. The second is to mix in a bit of water with your Samoyed's food. If you feed your Samoyed canned, dry, or raw food, only add enough water for the food to absorb. If you drown their food, your Sammy might turn their nose up at the meal.
Conclusion
Selecting the best dog insurance for your pet Samoyed is much easier than you may have thought initially. We suggest getting your puppy insured once they are over 8 weeks old. The earlier in your Samoyed's life you get them covered, the better. Doing so will get you the best insurance prices and the fewest restrictions when it comes to pre-existing conditions. Of course, getting your Samoyed insured at any age will be helpful when it comes to coping with medical emergencies and supporting wellness.
Ready to get started? After countless hours of research, we've found that Lemonade pet insurance consistently performs the best with the lowest monthly premiums.
SwiftScore Ranking Methodology for Samoyeds
We ranked the best pet insurance policies for Samoyeds based on a variety of important factors including the following:
The average monthly price for a 2-year-old Samoyed with a $500 deductible located in the 90210 zip code (Please note: prices will vary greatly based on your location)
Coverage and benefits
Key policy details include accidents and illnesses, surgeries, annual check-ups, cancer treatment, lab tests, and more
AM Best rating of the underwriter
Reimbursement percentage
Annual benefit amount
Technology and user experience

Ease of sign up

Policy language clarity
User reviews
See dog insurance prices in your state
Alabama | Alaska | Arizona | Arkansas | California | Colorado | Connecticut | Delaware | Florida | Georgia | Hawaii | Idaho | Illinois | Indiana | Iowa | Kansas | Kentucky | Louisiana | Maine | Maryland | Massachusetts | Michigan | Minnesota | Mississippi | Missouri | Montana | Nebraska | Nevada | New Hampshire | New Jersey | New Mexico | New York | North Carolina | North Dakota | Ohio | Oklahoma | Oregon | Pennsylvania | Rhode Island | South Carolina | South Dakota | Tennessee | Texas | Utah | Vermont | Virginia | Washington | West Virginia | Wisconsin | Wyoming