6 Best
Ragdoll Cat Insurance

Plans Compared in 2023

Updated on by Matthew H. Nash – Licensed Insurance Agent

Finding the right cat insurance plan for your Ragdoll may seem overwhelming, but it doesn't have to be. As an animal lover and nationally licensed insurance agent, I know the complex and confusing policy jargon and understand the challenges of choosing the right pet insurance provider. My team and I have researched the best cat insurance companies for Ragdolls, so we can provide you with all the essential information, regardless of where in the US you live or how old your cat may be. Read more about our unbiased ranking methodology and advertiser disclosure.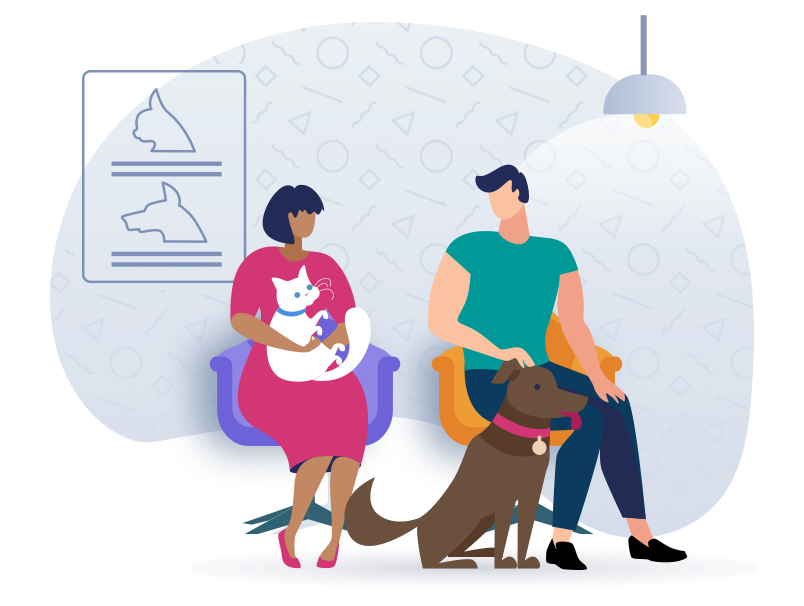 Top Ragdoll Cat Insurance Scored, Ranked & With Cost
Use our below table to quickly compare the best Ragdoll Cat insurance providers. The average monthly specific prices shown are based on a healthy 2-year-old Ragdoll Cat with a $500 deductible and 90% reimbursement amount who is located in California with a 90210 zip code. Costs may vary based on age, location, and the coverage amount. Prices are accurate as of January 2023 and are subject to change. For the most up-to-date information, please visit the provider website.
---
Ragdoll Cat Insurance FAQs
What is cat insurance? Is it beneficial for Ragdoll cats?
Cat insurance is a financial safety net that will cover a significant portion of your Ragdoll's veterinary costs. To protect your cat to the fullest via insurance, apply for a policy through your preferred provider and then pay the monthly premiums to keep your policy active. If your cat becomes ill or has an accident, you will be required to pay the bill. Afterward, you must submit a claim to your insurance company for reimbursement.

We recommend getting cat insurance while your furry friend is still a kitten (8 weeks to 1 year) because coverage does not extend to pre-existing conditions. By insuring them young, your kitty will get the most coverage for the best rates before they have a chance to develop any health conditions.

Cat insurance can benefit Ragdolls because, like all cat breeds, they also face health emergencies, and urgent veterinary care is quite costly. For example, this breed often suffers from polycystic kidney disease, which costs thousands of dollars to treat and manage. Another hereditary disorder common in this breed is hypertrophic cardiomyopathy (HCM), which can run as high as $1500 to diagnose and up to $300 per month to treat. Ragdoll owners who don't have insurance run the risk of needing to put their beloved cats down because they don't have the resources to afford life-saving treatments and procedures.
At what age should I get my cat insured?
In general, you may insure your cat at almost any point after they are 8 weeks. Insuring your little pal while they are still a kitten is cheaper than if you wait until they are over a year old. If you want coverage that differs from traditional insurance, Pawp might be the right choice for you and your cat. Pawp protects as many as 6 pets within your household, regardless of age, under an "Emergency Fund" for only $24/month. Coverage only applies to true emergencies as determined by Pawp's virtual team of vets for a single vet bill under $3,000 yearly. Extra perks include pet expert consultations, unlimited veterinary telehealth services and no deductibles or credit checks.
It is worthwhile to purchase Ragdoll cat insurance? What are the most common insurance claims for this breed of cat?
Ragdolls are prone to developing many health conditions, most of which can be challenging to cope with and expensive to treat.

For example, they frequently suffer from polycystic kidney disease (PKD). Cysts damage the kidney tissue and hinder their function, creating a buildup of toxins, particularly ammonia. A combination of special renal prescription food, anti-nausea medication, fluids therapy, and appetite stimulants may be necessary to keep your cat alive and can cost several thousands of dollars over the years.

Another challenging and long-term condition your cat may suffer from is hypertrophic cardiomyopathy (HCM). This causes the heart muscles to thicken and lose the ability to contract properly. Blood clots and congestive heart failure are often directly related to or symptomatic of HCM. You can expect the diagnosis to run as high as $1500 and spend $300 per month for treatment for the rest of your cat's life.

That said, your Ragdoll could develop other conditions throughout their life, such as inflammatory bowel disease (IBD), gastrointestinal disorders, feline mucopolysaccharidosis, gum disease, or urinary tract infections (UTIs). Any of these issues can cause your cat intense suffering and cost you a significant amount of money. Pet insurance allows you to get your cat the best veterinary care and treatments, regardless of price.
What does cat insurance cover and exclude?
While coverage details vary between providers, you can expect illnesses and accidents considered "sudden and catastrophic" to fall under coverage. Examples of covered emergencies include broken bones, eye infections, open wounds, and skin conditions. That said, if your Ragdoll has a health condition prior to applying for cat insurance, expect it to be excluded from coverage and listed as a pre-existing condition. This means any treatment or care related to it will not be eligible for reimbursement via the claims process. Should you wish to have coverage for routine care such as physical exams, vaccinations, parasite treatments, etc., ask your provider about their optional "wellness packages."
What can I expect from the reimbursement process?
Let's use a hypothetical situation to understand the reimbursement process. Say your cat needs a life-saving surgery that costs $5,000, and your pet insurance policy comes with a $250 deductible, a 90% reimbursement amount, and a $20,000 annual maximum benefit. Your cat's insurance provider would reimburse you $4,500 minus the $250 deductible, leaving you responsible for only $750 instead of the original $5,000 total.

We know that covering these costs upfront and waiting for reimbursement can be stressful and difficult for many cat parents, which is why we recommend Trupanion. If you choose a vet within their network, Trupanion will pay the vet directly so that you don't have to foot the entire bill and wait to be reimbursed. Instead, you can focus all your energy on helping your beautiful Ragdoll get better.
Which is preferable: a higher or lower deductible?
This will depend upon your preferences and financial situation. Expect policies with lower deductibles to come with higher monthly premiums and lower out-of-pocket amounts in an emergency. That said, policies with higher deductibles will give you lower monthly payments and higher costs in emergencies. We suggest running the numbers to see which option best fits your circumstances. You can use the calculators that pet insurance companies feature on their websites before requesting a quote. We've found that cat parents tend to prefer the $250 and $500 deductibles.
5 Useful Strategies for Keeping Your Ragdoll Cat Safe & Healthy
1. Ensure your Ragdoll stays hydrated
Since Ragdolls are prone to renal health disorders, keeping them hydrated will reduce the stress on their kidneys by providing the necessary fluids to keep toxins flowing out of their body. There are three things that, if done in concert, will keep your kitty hydrated.

The first is to make a bowl of fresh water available to your Ragdoll and change it at least a couple of times each day. Cats avoid their water bowls if they collect dust or hair. The second is to feed your cat a top-quality, high-protein wet or raw cat food since they have high water content. Lastly, add some water to your cat's food to increase their moisture intake. Just be sure not to make it soupy, or your furry friend will turn their nose and refuse to eat.
2. Brush your Ragdoll daily
Ragdolls are known for their stunning, long-haired coats. Caring for and maintaining their coats is good for their skin, hygiene, and digestive tracts. Brushing your Ragdoll at least every other day with a slicker brush will help remove loose hair from the undercoat and prevent knots from forming. It will also minimize your cat's risk of developing potentially health-threatening hairballs. When your Ragdoll begins to shed their old coat in spring and fall, brush them daily. Your cat will love you for it.
3. Give your Ragdoll plenty of stimulation and affection
Just because Ragdolls are docile creatures does not mean they don't need stimulation and attention from you. Unlike most breeds, Ragdolls are more like lap dogs than cats because they demand a lot of time and affection. Don't be surprised if they follow you around the house and want to cuddle or engage with you whenever they're awake. Expect to play with them twice daily for at least 30 minutes each time. And if you have a Ragdoll kitten, chances are you will spend every free minute entertaining or showering them with affection. Caring for a Ragdoll kitten can sometimes feel as tiring as having a baby, but eventually, it will become second nature, and you and your cat will fall into a unique rhythm of your own.
4. Keep your Ragdoll cat indoors
Ragdolls do not have as heightened a sense of danger as other breeds of cats, making them less suited for life outdoors. Their relaxed and docile nature means they may not realize their lives are in danger until it's too late. They are bred to be companion cats, not outdoor explorers that hunt or climb trees. For your Ragdoll's health and safety, we encourage you to keep them indoors.
5. Feed your Ragdoll a high-protein diet
Since Ragdolls are not particularly active cats, they need a diet high in protein and minimal other ingredients. Many cat foods are loaded with cheap, unhealthy fillers that can make a lapcat like your Ragdoll overweight. You can best support your cat's overall wellbeing by feeding them high-protein, minimal-ingredient wet or raw cat food. Doing so will keep them at a healthy weight, give them plenty of energy and reduce their risk of developing serious conditions.
Conclusion
Ultimately, choosing the best Ragdoll cat insurance is far easier than you may have initially thought. We advocate for getting your kitty insured once they are 8 weeks old in order to get the most extensive coverage with the cheapest premiums. Of course, getting your cat insured at any time in their life can support your little pal through emergencies and promote good health.
After extensive research, we conclude that Lemonade pet insurance offers the best cat insurance policy at the lowest monthly for Ragdoll cats.
SwiftScore Ranking Methodology for Ragdoll Cats
We ranked the best pet insurance policies for Ragdoll Cats based on a variety of important factors including the following:
Average monthly price for a 2-year-old Ragdoll Cat with a $500 deductible located in the 90210 zip code
Coverage and benefits
Key policy details including accidents and illnesses, surgeries, annual check-ups, cancer treatment, lab tests, and more
AM Best rating of the underwriter
Reimbursement percentage
Annual benefit amount
Technology and user experience

Ease of sign up

Policy language clarity
User reviews
Other state dog insurance resources
Alabama | Alaska | Arizona | Arkansas | California | Colorado | Connecticut | Delaware | Florida | Georgia | Hawaii | Idaho | Illinois | Indiana | Iowa | Kansas | Kentucky | Louisiana | Maine | Maryland |
Massachusetts | Michigan | Minnesota | Mississippi | Missouri | Montana | Nebraska | Nevada | New Hampshire | New Jersey | New Mexico | New York | North Carolina | North Dakota | Ohio | Oklahoma | Oregon | Pennsylvania | Rhode Island | South Carolina | South Dakota | Tennessee | Texas | Utah | Vermont | Virginia | Washington | West Virginia | Wisconsin | Wyoming