6 Best
Ragamuffin Cat Insurance

Plans Compared in 2023

Updated on by Matthew H. Nash – Licensed Insurance Agent

The ragamuffin is a relatively new breed that was developed in the 1960s, with a large, long body and an affectionate disposition. Although this is a generally healthy cat breed, like all other cats, ragamuffins can be susceptible to genetic issues such as hypertrophic cardiomyopathy and polycystic kidney disease (PKD). These conditions, while treatable, have no cure and can be expensive to manage. However, pet insurance can ease the burden of treatment for cats and their owners everywhere. As a licensed insurance agent and a lifelong pet owner, I am here to highlight some important information in regards to pet insurance, read on to learn more. Read more about our unbiased ranking methodology and advertiser disclosure.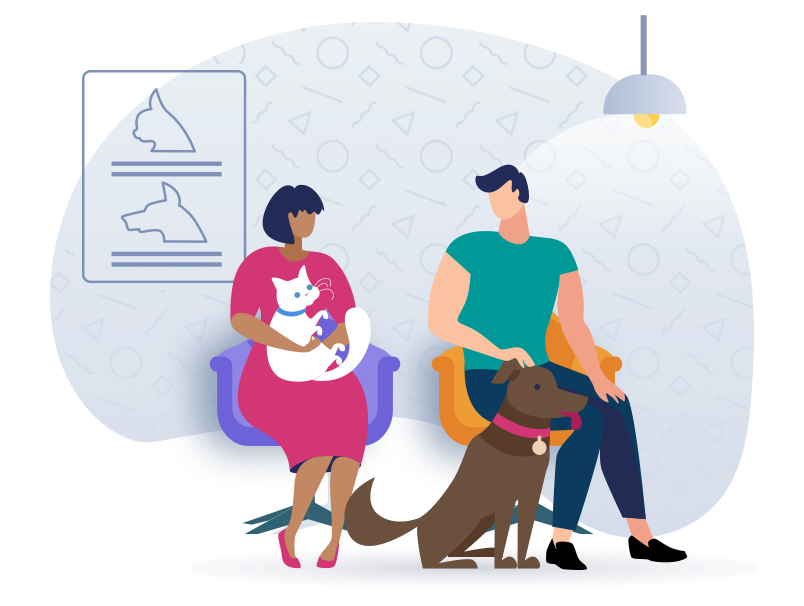 Top Ragamuffin Cat Insurance Scored, Ranked & With Cost
Use our below table to quickly compare the best Ragamuffin Cat insurance providers. The average monthly specific prices shown are based on a healthy 2-year-old Ragamuffin Cat with a $500 deductible and 90% reimbursement amount who is located in California with a 90210 zip code. Costs may vary based on age, location, and the coverage amount. Prices are accurate as of July 2023 and are subject to change. For the most up-to-date information, please visit the provider website.
---
Ragamuffin Cat Insurance FAQs
What is cat insurance and why is it useful for Ragamuffins?
Cat insurance provides medical coverage for your pet and supports owners with the finances relating to veterinary care. Pet insurance may not cover the entire cost of treatment, medication, vet visits, and the like but can save owners thousands of dollars by covering a significant portion. All you need to do on your end is select the insurance plan that best fits you and your pet and make a monthly payment, and this will enable you to receive reimbursement from your provider. This is especially important for cats that are susceptible to genetic issues like the Ragamuffin. Veterinary treatment can be quite expensive, so purchasing coverage can help you obtain the necessary treatment at a price that won't break the bank.
How old does my Ragamuffin need to be in order to be insured?
In many cases, your animal will need to be at least 8 weeks old in order to qualify for pet insurance. A general rule of thumb to keep in mind is that if your cat is old enough to be brought home from a breeder, then they are old enough to be enrolled.
What are common insurance claims for Ragamuffins?
As mentioned previously, Ragamuffin cats are susceptible to hypertrophic cardiomyopathy and PKD. Ragamuffins are also notorious overeaters, and are therefore prone to obesity. All of these conditions may require treatment and monitoring by a veterinarian.
What services are covered by cat insurance? What services are excluded from coverage?
Generally, pet insurance covers conditions caused by sudden injury and illness such as viral infections and broken bones. However, depending on the insurance plan, some services like medication and preventative care may or may not be covered. These services may or may not be excluded, therefore it's important to review this information with your provider. Pre-existing conditions are typically excluded in pet insurance plans, making enrolling your pet as soon as possible vital.
How does reimbursement work?
Pet insurance plans usually use a reimbursement model, meaning that your insurance will reimburse you for your veterinary care costs instead of paying them upfront. This means that the responsibility initially falls on the pet owner. After your veterinarian bills you, you can submit a reimbursement request to your provider, who will then determine how much of the cost will be reimbursed based on your reimbursement rate and deductible.
Should I enroll in a high-deductible or low-deductible plan?
This would depend on you and your pet. Typically, you're given the option to choose between a low deductible plan, a high deductible plan, and a plan with no deductible at all. From here, it is up to you to choose which plan works best for your finances and for your pet. What works for one family might not work for another.
5 Useful Strategies for Keeping Your Ragamuffin Safe and Healthy
1. Keep your cat inside
Like many cat breeds, Ragamuffins are extremely inquisitive when it comes to new environments. This can lead to a significant amount of danger for outdoors cats who may encounter predators or traffic. Cats also have a very high prey drive, and outdoor domestic cats pose the threat of overhunting to local ecosystems. If you want to provide some enrichment for your cat by letting them outside, make sure to keep them on a leash.
2. Get your cat vaccinated
Vaccinations can protect your cat from harmful viral infections. Just like humans, pets have a recommended vaccination schedule, and it's important that you stick to it. This will keep your cat from getting as sick if they were to contract a virus.
3. Groom your cat weekly
Although they lack an undercoat, Ragamuffins are considered a long-haired cat breed. Even though their coats are less likely to mat due to the absence of the undercoat, it's still important to prevent tangles and knots which can be uncomfortable or even painful for your pet.
4. Preventative care and checkups
To make sure we keep ourselves feeling clean and healthy, we develop certain habits like brushing our teeth every day, and going to the doctor every year for a checkup. It's important to do the same for your pets. Brushing your pet's teeth, trimming their nails, and making sure that their food contains essential nutrients will help keep your Raggamuffin happy and healthy. Taking your cat to the vet once a year can also provide some insight on their current health and lifestyle recommendations that may help your furry friend thrive.
5. Spend quality time with your cat
Raggamuffins are known for their sweet and loving temperaments. Raggamuffins love people, and are known to be little cuddlebugs. If you have a Raggamuffin, set aside some time each day to cuddle and play with them. Cats can become depressed just like us, and that can impact their health negatively. Keeping your cat happy not only will prevent them from developing health problems, but it can help you create a closer bond with your pet.
Conclusion
Enrolling your Ragamuffin in pet insurance is an easy and affordable way to prioritize your cat's health. Insurance enrollment can seem confusing and tedious, but all you need to do is select the best plan for you and your pet and pay the monthly premium to obtain coverage. Having pet insurance ensures that your cat will receive the necessary care at an affordable cost, even in the event of a sudden injury or illness.
After extensive research, we conclude that Lemonade pet insurance offers the best cat insurance policy at the lowest monthly for Ragamuffin cats.
SwiftScore Ranking Methodology for Ragamuffin Cats
We ranked the best pet insurance policies for Ragamuffin Cats based on a variety of important factors including the following:
Average monthly price for a 2-year-old Ragamuffin Cat with a $500 deductible located in the 90210 zip code
Coverage and benefits
Key policy details including accidents and illnesses, surgeries, annual check-ups, cancer treatment, lab tests, and more
AM Best rating of the underwriter
Reimbursement percentage
Annual benefit amount
Technology and user experience

Ease of sign up

Policy language clarity
User reviews
Other state dog insurance resources
Alabama | Alaska | Arizona | Arkansas | California | Colorado | Connecticut | Delaware | Florida | Georgia | Hawaii | Idaho | Illinois | Indiana | Iowa | Kansas | Kentucky | Louisiana | Maine | Maryland |
Massachusetts | Michigan | Minnesota | Mississippi | Missouri | Montana | Nebraska | Nevada | New Hampshire | New Jersey | New Mexico | New York | North Carolina | North Dakota | Ohio | Oklahoma | Oregon | Pennsylvania | Rhode Island | South Carolina | South Dakota | Tennessee | Texas | Utah | Vermont | Virginia | Washington | West Virginia | Wisconsin | Wyoming