7 Best
Poodle

Pet Insurance Plans Compared in 2023

Updated on by Matthew H. Nash – Licensed Insurance Agent

As a nationally licensed insurance agent and lifelong dog owner, I know enrolling your Poodle in dog insurance is often overwhelming for many dog owners. The language used in insurance plans can be complicated and confusing. However, the process of enrolling in dog insurance is relatively straightforward. It is an important step in ensuring your Poodle's health. I have compiled as much information regarding dog insurance as possible to help ease any anxiety and stress that this process may cause. If you are considering enrolling your Poodle in dog insurance, this article may be able to help you out.  Read more about our unbiased ranking methodology and advertiser disclosure.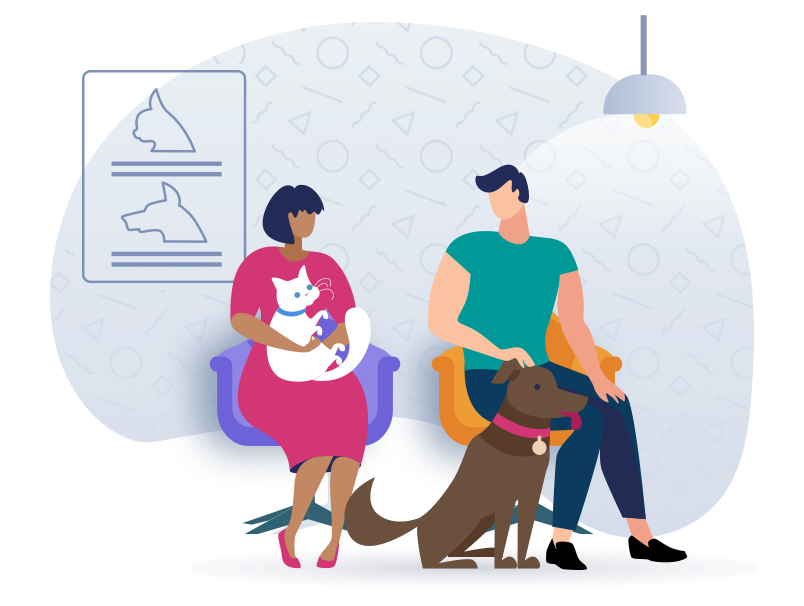 Top Poodle Pet Insurance Scored, Ranked & With Cost
Use our below table to quickly compare the best Poodle pet insurance providers. The average monthly specific prices shown are based on a healthy 2-year-old Poodle with a $500 deductible and 90% reimbursement amount who is located in California with a 90210 zip code. Costs may vary based on age, location, and the coverage amount. Prices are accurate as of January 2023 and are subject to change. For the most up-to-date information, please visit the provider website.
---
Poodle Pet Insurance FAQs
What is dog insurance? Why is it useful for Poodles?
Dog insurance is medical insurance coverage for our furry friends. The purpose of dog insurance is to provide financial assistance to dog owners to help pay for veterinary treatment. Dog owners can request reimbursement from their insurance provider after paying their veterinary bills.

Dog insurance can be helpful for Poodles because even though Poodles are a relatively healthy breed, they are not immune from communicable diseases or other genetic conditions that could significantly affect their well-being.
How old does my Poodle need to be eligible for dog insurance?
Most dog insurance plans require that all dogs, regardless of breed, are at least 8 weeks old in order to enroll in dog insurance coverage.
What are the most common reasons for insurance claims for Poodles?
As previously mentioned, even though Poodles are usually healthy dogs, they can still develop several life-threatening conditions that would require intensive veterinary treatment. One of these conditions is called Gastric Dilatation-volvulus, a stomach condition that prevents sufficient blood flow to the heart. While this is a rare condition, if your Poodle does develop Gastric Dilatation-volvulus, immediate veterinary care is needed to restore blood flow. Other potential severe conditions that Poodles can experience are cataracts and diabetes.
What is covered by dog insurance?
Basic dog insurance plans will provide coverage for any veterinary care that is needed to treat sudden illnesses or injuries. This includes anything from bites to skin infections, to broken bones and emergency surgeries.
Some dog insurance plans offer more comprehensive plans that provide additional coverage options for preventative care, pharmacy, and hospitalizations.
How will I be reimbursed?
The reimbursement process for dog insurance plans is easy. If you are enrolled in a dog insurance plan with a deductible, you will be required to meet your deductible before you will be able to submit for reimbursement. Once you are eligible for reimbursement, what you need to do first is to pay the veterinary bill first, which you should receive from your veterinarian's office. Then, you can submit a reimbursement request to your provider. The amount that you will be reimbursed is determined based on your reimbursement rate and your deductible.
Should I enroll in a plan with a lower deductible or a higher deductible?
The type of plan that you enroll in is entirely up to you. One type of plan is not necessarily "better" than another; it all depends on your personal financial situation. For example, if it would be better for your finances to have lower monthly payments, a plan with a higher deductible may be preferable.
5 Useful Strategies for Keeping Your Poodle Safe & Healthy
Even though Poodles are generally healthy, there are many daily practices that you can implement to ensure that your Poodle lives a long and healthy life.
1. Regular Grooming
Grooming entails bathing, brushing, and nail clipping. It is important to bring your Poodle to a professional groomer every 6 weeks to cut their nails and brush at least once or twice per week to ensure that the coat stays healthy.
2. Exercise
Like all dogs, Poodles require exercise to build strong bones, muscles, and joints and ensure that their heart and lungs are healthy. A common recommendation is to shoot for 2 30 minute walks per day.
3. Routine Vet Check-ups
Regular visits to the vet can help to detect emerging health problems and prevent new ones from happening. Since Poodles are at risk of developing potentially life-threatening conditions, it is important to have your vet monitor your pet as a precaution.
4. Avoid Rawhide bones
Rawhide bones are widely advertised as a common treat for dogs. However, they are actually dangerous for dogs of all sizes and breeds. They can be a choking hazard, and can even lead to serious intestinal issues if they cause a blockage.
5. Encourage socialization
Socialization is key for dogs, not only so that they can interact well with others, but for safety reasons. Bringing your Poodle to a dog park can be an excellent way to encourage socialization and allow your pup to play with other dogs.
Conclusion
Enrolling your Poodle in dog insurance can feel confusing and overwhelming at times, especially with all of the different plan options available. However, know that you are not alone; many dog owners experience the same challenges with enrolling in dog insurance. All that you need to do is find a plan that is right for you, start making monthly payments to keep the policy active, and when your pup is covered!
Ready to get started? After countless hours of research, we've found that Lemonade pet insurance consistently performs the best with the lowest monthly premiums.
SwiftScore Ranking Methodology for Poodles
We ranked the best pet insurance policies for Poodles based on a variety of important factors including the following:
Average monthly price for a 2-year-old Poodle with a $500 deductible located in the 90210 zip code (Please note: prices will vary greatly based on your location)
Coverage and benefits
Key policy details including accidents and illnesses, surgeries, annual check-ups, cancer treatment, lab tests, and more
AM Best rating of the underwriter
Reimbursement percentage
Annual benefit amount
Technology and user experience

Ease of sign up

Policy language clarity
User reviews
See dog insurance prices in your state
Alabama | Alaska | Arizona | Arkansas | California | Colorado | Connecticut | Delaware | Florida | Georgia | Hawaii | Idaho | Illinois | Indiana | Iowa | Kansas | Kentucky | Louisiana | Maine | Maryland | Massachusetts | Michigan | Minnesota | Mississippi | Missouri | Montana | Nebraska | Nevada | New Hampshire | New Jersey | New Mexico | New York | North Carolina | North Dakota | Ohio | Oklahoma | Oregon | Pennsylvania | Rhode Island | South Carolina | South Dakota | Tennessee | Texas | Utah | Vermont | Virginia | Washington | West Virginia | Wisconsin | Wyoming