6 Best
Pomeranian

Pet Insurance Plans Compared in 2023

Updated on by Matthew H. Nash – Licensed Insurance Agent

Perky Pomeranians have big personalities, and if you own one of these pint-sized extroverts, you already know how fearless they can be. That curious, take-charge attitude can lead them into all kinds of mishaps. Looking out for your Pom should include checking out the best pet insurance. There are many plans and it can be confusing with all of the insurance jargon. As a nationally licensed insurance agent and pet owner, I've done all the research for you. Regardless of the state you live in, this article has you covered. Read more about our unbiased ranking methodology and advertiser disclosure.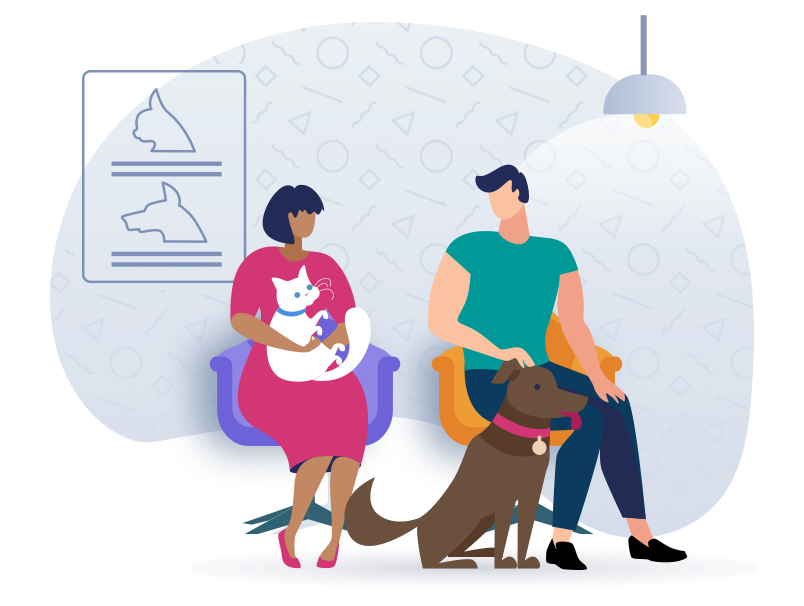 Top Pomeranian Pet Insurance Scored, Ranked & With Cost
Use our below table to quickly compare the best Pomeranian pet insurance providers. The average monthly specific prices shown are based on a healthy 2-year-old Pomeranian with a $500 deductible and 90% reimbursement amount who is located in California with a 90210 zip code. Costs may vary based on age, location, and the coverage amount. Prices are accurate as of January 2023 and are subject to change. For the most up-to-date information, please visit the provider website.
---
Pomeranian Pet Insurance FAQs
What is pet insurance?
Much like health insurance for humans, pet insurance offers medical protection for companion animals. Dog insurance for your Pomeranian can cover just accidents, illness, and accidents, and some providers even have wellness plans. Pet insurance is designed to help you with unexpected costs at the veterinary office. Since the average life span of a Pom is 12-16 years, the savings could really add up. Accident coverage could be for broken bones, wounds, x-rays, surgery, or hospitalization. Insurance for sickness might be for blood work, cancer treatment, heart disease, prescription medication, or diagnostic tests. While coverage for routine care is often only offered as a supplement to other plans, it can consist of annual exams, vaccines, heartworm prevention, or dental cleanings.
Does insurance cover everything for my dog?
No, unfortunately, pet insurance will not cover everything. Though policies vary by provider, a few medical items will consistently not be insured. Cosmetic procedures such as tail docking and ear cropping, breeding/birth/pregnancy including spay/neuter procedures, and preventative care (without a separate wellness plan) are typically not covered in pet insurance. Another area to be aware of is pre-existing conditions where your pet has been treated for a condition or had clinical symptoms seen at a vet. If these conditions occur prior to the purchase of the policy or during the waiting period, typically 2-15 days after you buy the plan, you will not be reimbursed for services linked to that condition.
How does dog insurance work?
Pet insurance usually doesn't require the policyholder to work with a specific set of veterinarians. This is because it works off a reimbursement model – you pay for the office visit up front and then submit a claim to be reimbursed. This allows you to see a favorite vet or choose a new one and still be reimbursed for services. There is a monthly fee called a premium that is based on many factors including the type of pet, age, gender of pet, breed, and location where you live. You will need to cover your deductible first before the benefits begin. The deductible is the amount you pay out-of-pocket and with many plans, you can set that amount, ranging from $100-$1,000. Keep in mind that the lower the deductible is, the higher your monthly payments will be. After you have reached the deductible amount, claims can be submitted for reimbursement. Reimbursement rates can be from 70-90%; some providers allow you to choose this but some already have that rate set. There are plans that will cap the amount that can be reimbursed yearly, but others have this as an option.
Will a dog affect my homeowner's insurance?
The short answer to this question is yes, a dog will probably affect the cost of your homeowner's insurance and in some cases, you may not be able to get coverage at all. A policy may cover things like dog bites or property destruction by your dog. It may also require you to get extra liability insurance for these things. While it is true that many homeowners' insurance providers maintain a list of restricted dog breeds they will not cover, Pomeranians are not on that list. However, if your dog has a history of dog bites. In that case, this information will need to be given to your insurance company so they can decide if the policy will cover the dog and how much your monthly premium will increase.
Are there common insurance claims for Poms?
All dogs are predisposed to certain diseases and ailments based on their breed traits. Knowing in advance what type of insurance claims are being submitted for Pomeranians will help you decide which plan is best for you. Here are some common claims:

Patent ductus arteriosus (PDA) – this condition causes blood to recirculate around the heart when it isn't necessary, overworking the heart and leading to heart failure. If PDA is present in your Pom, it must be corrected through surgery or it will greatly shorten the lifespan of your pooch.

Cryptorchidism – occurring only in male dogs (though the gene can be present in females and passed down), one or both testicles do not descend into the scrotum. The testicles typically drop within the first 10 days but a veterinarian will need to examine the dog if it still has not happened by week 8. It is recommended that your Pomeranian is neutered as dogs with Cryptorchidism are 10 times more likely to get testicular cancer and this would prevent the gene from being bred into future bloodlines.
5 Strategies to Keep Pomeranians Healthy, Happy & Safe
1. Pomerian known Injuries to watch out for
To know a Pomeranian is to love them, all big dog demeanor in a tiny package. They can be bold, curious, and lively. Jumping off decks, couches and beds is not really recommended for Poms. They can easily injure themselves and are prone to luxating patellas when the kneecap slides out of place. You may want to invest in steps or a ramp to aid in their coming and going. They can run around and play outside but if you are going to leave them unattended in the yard, be mindful if you live in an area where hawks frequent as any dog under 15 pounds is a target.
2. Pomeranians pack energy into a small package
Poms do enjoy walks and are very inquisitive so a harness would be a better option against pulling than a collar around their neck. You may encounter other dogs on your walk and Pomeranians are not easily intimidated despite their size. They are friendly towards other dogs and not typically aggressive but a lot of barking and hopping around may be too much for their new canine friend so watch interactions carefully. Dog parks should only be an option if it has separate areas for small and medium/large dogs to play as bigger dogs could accidentally hurt them. Make sure your Pom is up-to-date on all vaccines and registered according to local ordinances before you two head out for activities.
3. Training your Pomerianian
Believe it or not, Pomeranians have done well in agility and rally courses as well as obedience classes. Some are even being used as therapy dogs in nursing homes and hospitals. Due to their diminutive size, being around toddlers or young children is not a good idea unless the interaction can be monitored at all times. Poms are highly intelligent and can be trained, and activities that involve mental stimulation, as well as physical exercise, are a bonus and quite achievable. Be consistent and firm when training them as they have a bit of an independent streak.
4. Be sure and groom your Pom
One of the defining characteristics of a Pomeranian is his majestic mane and plumed tail. Poms have a double coat – a top coat of long, straight, coarse hair and an undercoat of soft, thick, fluffy hair. Taking a brush through their coats a few times a week is recommended to get out tangles and debris that may be stuck. They also shed so this should help remove loose hair before it ends up on your furniture! Depending on how much time your Pom spends outdoors, you may need to bathe them more often but, in general, once every one to two months should be sufficient. Regular nail trims and ear cleanings are also good grooming habits to practice.
5. Feed your Pomeranian a high-quality diet
Because the Pomeranian falls in the AKC toy group, they obviously eat a lot less than an average medium-sized dog. They do best with a high-quality diet that provides the right nutrients for their energetic lifestyle so food without a lot of fillers is optimum. Training is easier with treats but it's always good to make sure food treats aren't used all the time and that they are low in calories and fat. Like all dogs, it is probably better to divide the food into 2 daily meals so they aren't starving and consuming it too quickly.
Conclusion
The foxy, regal Pomeranian makes a wonderful companion and you can expect to enjoy many years with them. When they are a puppy, buying pet insurance is a great way to start things off and avoid pesky pre-existing conditions. Don't hesitate to get insurance even if you have an adult Pom as it will help with costs due to your dog becoming sick or getting an injury. Having pet insurance will provide peace of mind over the lifetime of your Pomeranian.
Ready to get started? After countless hours of research, we've found that Lemonade pet insurance consistently performs the best with the lowest monthly premiums.
SwiftScore Ranking Methodology for Pomeranians
We ranked the best pet insurance policies for Pomeranians based on a variety of important factors including the following:
Average monthly price for a 2-year-old Pomeranian with a $500 deductible located in the 90210 zip code (Please note: prices will vary greatly based on your location)
Coverage and benefits
Key policy details including accidents and illnesses, surgeries, annual check-ups, cancer treatment, lab tests, and more
AM Best rating of the underwriter
Reimbursement percentage
Annual benefit amount
Technology and user experience

Ease of sign up

Policy language clarity
User reviews
See dog insurance prices in your state
Alabama | Alaska | Arizona | Arkansas | California | Colorado | Connecticut | Delaware | Florida | Georgia | Hawaii | Idaho | Illinois | Indiana | Iowa | Kansas | Kentucky | Louisiana | Maine | Maryland | Massachusetts | Michigan | Minnesota | Mississippi | Missouri | Montana | Nebraska | Nevada | New Hampshire | New Jersey | New Mexico | New York | North Carolina | North Dakota | Ohio | Oklahoma | Oregon | Pennsylvania | Rhode Island | South Carolina | South Dakota | Tennessee | Texas | Utah | Vermont | Virginia | Washington | West Virginia | Wisconsin | Wyoming