7 Best
Peterbald Cat Insurance

Plans Compared in 2023

Updated on by Matthew H. Nash – Licensed Insurance Agent

Peterbald cats were first bred in St. Petersburg in 1994 as a crossbreed between a Donskoy, or Russian hairless cat, and an Oriental shorthair cat. In appearance, they closely resemble their Oriental shorthair ancestors but with a hair-losing gene. They are an exceptionally friendly breed that is popular with families. Although Peterbald cats are generally healthy and have few breed-specific health issues, their hairlessness means that owners must take some special precautions to protect them from extreme temperatures or exposure to too much sun, which can lead to skin cancer. However, even healthy Peterbald cats can still suffer from various common illnesses.

All cats are susceptible to respiratory viruses, urinary tract infections, eye infections, etc., ranging from mild to serious. Getting your Peterbald cat the appropriate veterinary care is one of the most important ways you can care for your beloved companion and help them live a long life. Medications and other veterinary care can sometimes be expensive, so finding good cat insurance is a great idea to make sure you can afford it when you need it. As a cat owner and licensed insurance agent, I've put together some information in this article about what you should be looking for to make the best choice for you and your Peterbald cat. Read more about our unbiased ranking methodology and advertiser disclosure.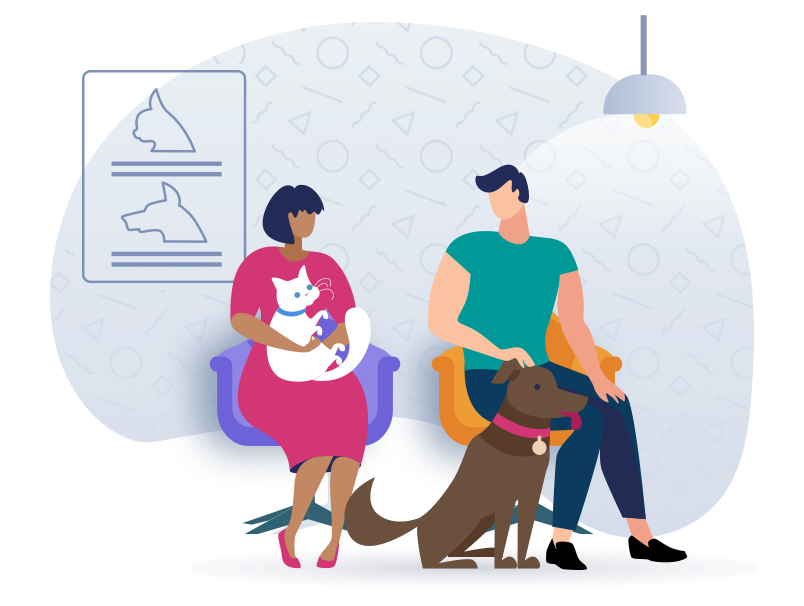 Top Peterbald Cat Insurance Scored, Ranked & With Cost
Use our below table to quickly compare the best Peterbald Cat insurance providers. The average monthly specific prices shown are based on a healthy 2-year-old Peterbald Cat with a $500 deductible and 90% reimbursement amount who is located in California with a 90210 zip code. Costs may vary based on age, location, and the coverage amount. Prices are accurate as of January 2023 and are subject to change. For the most up-to-date information, please visit the provider website.
---
Peterbald Cat Insurance FAQs
Does my Peterbald cat need pet insurance?
As previously mentioned, Peterbald cats are a generally healthy breed, but pet insurance is good for all pets, regardless of health. Like any other cat, Peterbald cats can suffer from various health issues, including respiratory viruses, bacterial infections, urinary tract infections, kidney disease, or injuries like broken bones. Addressing these issues can sometimes require diagnostic procedures like x-rays, prescription medication, or even surgery, which can add up. Many cat insurance plans offer coverage for these types of veterinary care, which can significantly reduce your out-of-pocket costs. Decide what coverage you think you might need, enroll with one of the many good cat insurance providers available, pay your monthly premium, and rest easy knowing that your Peterbald cat is covered should unexpected illness or injury arise.
How early can I enroll my Peterbald cat in cat insurance?
Most kittens are not weaned until they are eight weeks old. Once weaned, they can be adopted and brought into your home. Most insurance providers will not cover your cat until they have reached that eight week-mark. Check with your chosen pet insurance provider, though, for specific requirements. Enrolling your Peterbald cat as soon as possible is a good idea.
What type of veterinary care is covered or excluded?
Since your Peterbald cat will likely be generally healthy, you might look for an insurance plan with good basic coverage options. Diagnostic procedures like x-rays for broken bones, medication for ear infections, antibiotics for general infections, and preventative dental care are all things you might need for your Peterbald cat in the future. Although each insurance plan offers different coverage, most insurance companies have some good, basic coverage plans that will work for you. Veterinary care for pre-existing conditions is usually excluded from most coverage options, but this should not be a big issue for you and your Peterbald cat.
Do all veterinarians accept cat insurance?
With cat insurance plans, coverage is not dependent on your particular veterinarian accepting your insurance. Cat insurance works on what is known as a reimbursement model, which means you pay your veterinarian for care directly, usually at the time of service, and then your insurance provider reimburses you. So, whenever your Peterbald cat needs veterinary care, take your pet to the veterinarian's office as normal. Pay your veterinarian for services either at the office or by mail. Then, simply submit a reimbursement request to your insurance provider, who will then send you a check based on your chosen plan's rate and service coverage.
What types of deductible plans are available, and which should I choose?
Pet insurance plans, like other types of insurance, come with high, low, or no deductible options. While there is no right or wrong choice of deductible, you should take into account the age and health of your cat, as well as the state of your finances, when choosing the best type of deductible for you. Generally, having a higher deductible usually means you will pay a lower monthly premium, which might be what you're looking for when you're starting out or when your cat is young and healthy. If your financial circumstances change, or your cat's health changes, in the future, you can always change plans later.
5 Useful Strategies for Keeping Your Peterbald Cat Safe & Healthy
When properly cared for, Peterbald cats have been known to live between 12 and 15 years. The following strategies and tips can help you make the most of those years with your Peterbald cat.
1. Grooming and Bathing
Shedding is never a problem with Peterbald cats, thanks to their hair-losing gene. In general, cats of this breed have coats ranging from completely bald to flock, velour, brush, or straight, a short hair coat with normal whiskers. Their coats can also change throughout their lifetime. Although they do not need to be brushed, Peterbald cats do need weekly baths to prevent excess oil buildup on their skin, which leads to acne or irritation. Also, their oversized ears need regular cleaning to prevent infection.
2. Warm and Cozy
One of the biggest issues for Peterbald cats is maintaining an appropriate body temperature. Because they do not have a lot of fur to help them regulate their body temperature, Peterbald cats have a difficult time dealing with extreme temperatures. If you live in a colder climate, you should invest in a heated cat bed. Many Peterbald cats also benefit from wearing cat sweaters. You should start training your Peterbald cat to wear clothing at a young age, so they can get used to the sensation on their skin.
3. Nutritious Diet
Peterbald cats have a higher-than-average metabolism, which means they will vocalize for food several times a day. It's best to talk with your veterinarian about what type of food, how much, and how often to feed your Peterbald cat. All cats benefit from good nutrition. Feeding your Peterbald cat a high-quality food that is high in protein will help keep them healthy. Whether you choose wet or dry food, looking for a brand that lists meat as the first ingredient is a good rule of thumb for cats, since they are obligate carnivores and cannot process grains and gluten well.
4. Indoors Only
It's very important to keep your Peterbald cat as an indoor cat only. Given their difficulty in staying warm, keeping them inside is especially important if you live in a cooler area or a place with cold winters. Even if you live in a warmer climate and want to let your pet out to enjoy the sun, your cat's sensitive skin should never be exposed to too much direct sunlight. Peterbald cats can get sunburned just like people can. Too much sun can also eventually lead to skin cancer. In addition to issues with temperature, Peterbald cats are also slightly more vulnerable to attacks from other cats, dogs, or wildlife since their exposed skin is more easily cut or scratched. Cut or scratches can lead to infection if you are not able to clean and care for your pet quickly.
5. Interactive Play
As a general rule, Peterbald cats are highly energetic and eager to play with their families. Their long front toes have webbing that allows them to hold and manipulate toys better than the average cat, so providing them with plenty of interactive toys like puzzles and mazes is a great way to keep them from getting bored. They also enjoy wand toys and balls. Although they love lots of interactive play and affection, playtime with other pets and children should be closely monitored because their exposed skin makes them susceptible to injuries like scratches and cuts, which should always be cleaned and disinfected immediately to prevent infection.
Conclusion
Your Peterbald cat is an important part of your family. Providing the proper care for your pet is probably a priority for you. Finding and enrolling in a good cat insurance plan can help give you the peace of mind that you can cover the costs of any potential health issues in the future, without breaking the bank. Once you've picked the best plan for you and enrolled your pet, you just need to pay a monthly premium to keep your coverage up-to-date and active, always ready when needed.
After extensive research, we conclude that Lemonade pet insurance offers the best cat insurance policy at the lowest monthly for Peterbald cats.
SwiftScore Ranking Methodology for Peterbald Cats
We ranked the best pet insurance policies for Peterbald Cats based on a variety of important factors including the following:
Average monthly price for a 2-year-old Peterbald Cat with a $500 deductible located in the 90210 zip code
Coverage and benefits
Key policy details including accidents and illnesses, surgeries, annual check-ups, cancer treatment, lab tests, and more
AM Best rating of the underwriter
Reimbursement percentage
Annual benefit amount
Technology and user experience

Ease of sign up

Policy language clarity
User reviews
Other state dog insurance resources
Alabama | Alaska | Arizona | Arkansas | California | Colorado | Connecticut | Delaware | Florida | Georgia | Hawaii | Idaho | Illinois | Indiana | Iowa | Kansas | Kentucky | Louisiana | Maine | Maryland |
Massachusetts | Michigan | Minnesota | Mississippi | Missouri | Montana | Nebraska | Nevada | New Hampshire | New Jersey | New Mexico | New York | North Carolina | North Dakota | Ohio | Oklahoma | Oregon | Pennsylvania | Rhode Island | South Carolina | South Dakota | Tennessee | Texas | Utah | Vermont | Virginia | Washington | West Virginia | Wisconsin | Wyoming