7 Best
Persian Cat Insurance

Plans Compared in 2023

Updated on by Matthew H. Nash – Licensed Insurance Agent

Determining the right cat insurance plan for Persians can be overwhelming. As both a long-time pet owner and nationally licensed insurance agent, I am aware of how bewildering policy language and choosing a policy can be. With the correct information, the entire process can be relatively straightforward, so my team and I put together all the essential details you may need. Regardless of where you live or how old your Persian is, this article will help get you started. Read more about our unbiased ranking methodology and advertiser disclosure.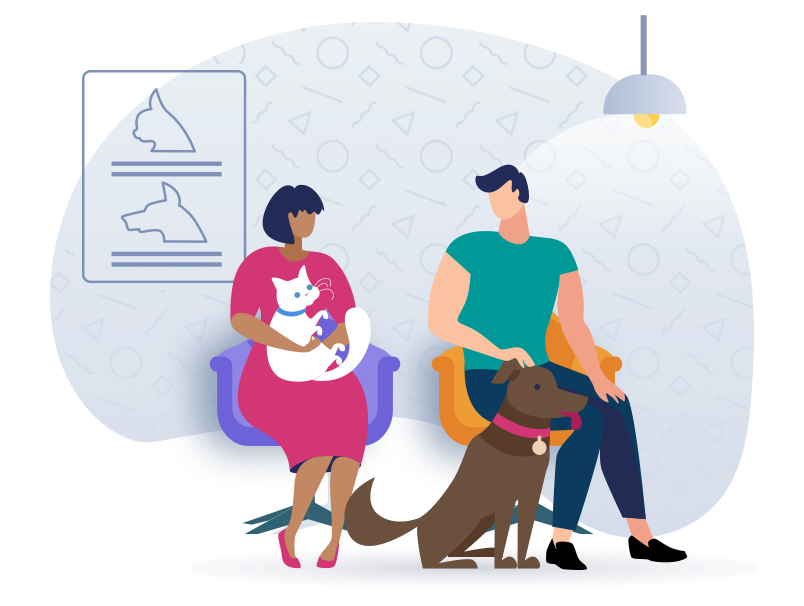 Top Persian Cat Insurance Scored, Ranked & With Cost
Use our below table to quickly compare the best Persian Cat insurance providers. The average monthly specific prices shown are based on a healthy 2-year-old Persian Cat with a $500 deductible and 90% reimbursement amount who is located in California with a 90210 zip code. Costs may vary based on age, location, and the coverage amount. Prices are accurate as of January 2023 and are subject to change. For the most up-to-date information, please visit the provider website.
---
Persian Cat Insurance FAQs
What does cat insurance provide? Is it beneficial for Persians?
Many people buy cat insurance because of its financial protection against expensive emergency veterinary care. When their little pals are ill, the last thing they want to worry about is how to cover the costs. Cat insurance eliminates that concern, allowing pet parents to focus on helping their furry friends get well.

Cat insurance can be a tremendous benefit for Persians because they are predisposed to life-threatening ailments that cost a great deal to treat. Two major health issues that affect this breed are polycystic kidney disease (PKD) and hypertrophic cardiomyopathy (HCM). Since neither condition can be cured, only maintained for the remainder of your cat's life, diagnosis and treatments can easily cost several thousands of dollars for each issue.

As a result, we suggest insuring your kitty when they are between the ages of 8 weeks and 1 year (kittens) before they develop any health problems. This will ensure you secure a policy with broad coverage at a great price.
What is the best age to insure my Persian cat?
Cat insurance companies will allow you to insure your Persian when they are as young as 8 weeks. We suggest doing so while they are in the kitten stage (up to 1 year old) so that you can get the broadest coverage at the cheapest rates.

For those cat parents who would like the protection of cat insurance without the hassle of deductibles or credit checks, Pawp is an excellent choice. Pawp offers an "Emergency Fund" that protects a maximum of 6 pets, regardless of health or age, for a monthly flat fee of $24. This fund can cover care and treatments for any health issue that Pawp's virtual team of vets considers a true emergency. Each year your fund can be applied to a single vet bill of less than $3,000. Pet owners also benefit from unlimited remote veterinary services and pet expert consultations.
What are the most common claims filed for Persian cats? Is cat insurance even worthwhile for this breed?
As beautiful and sweet as Persians are, they are known to suffer from some of the most costly health issues to treat.

As noted above, a common reason for claims is polycystic kidney disease (PKD), in which cysts form throughout the kidney tissues, inhibiting normal kidney function. The result is that your beloved Persian's kidneys cannot properly flush toxins out of their body, leading to excess ammonia and other heavy metals accumulating in the body. While PKD cannot be cured, it can be treated regularly to help your cat maintain a decent quality of life for their remaining years. Treatment may include a combination of the following: anti-nausea medication, appetite stimulants, fluids therapy, and prescription food. Expect to spend thousands of dollars on treatment.

Another condition that plagues Persians is hypertrophic cardiomyopathy (HCM). With HCM, your cat's heart muscles thicken and fail to contract fully. Congestive heart failure and blood clots often result. Simply diagnosing HCM can cost up to $1,500 and monthly treatments as much as $300. The right pet insurance policy can help alleviate the financial stress of such veterinary emergencies since it will cover the majority of all related care and procedures.
What does Persian cat insurance include and exclude from coverage?
Coverage differs between providers as well as individual policies. Of course, the standard criteria for whether something falls under coverage is whether it's an accident or illness that is considered "sudden and catastrophic." Some examples of what would be regarded as a covered emergency include, but are not limited to, urinary tract infections, broken bones, intestinal blockages, skin issues, and lacerations.

However, should your Persian develop a health condition before you get them insured, it will be noted on your policy as a pre-existing condition, and its treatment will not be eligible for reimbursement. If you would also like to get coverage for physical exams, vaccinations, and other routine care, consider getting a wellness upgrade package.
How does the claim process work? What are my responsibilities?
Most vets will require you to pay your bill at the time of service. Once you complete that, you must file a claim with your provider and submit the necessary documentation. After you do so, they will process your claim and reimburse you accordingly. But how much will they reimburse you? Let's run through a hypothetical situation to understand the process better.

Imagine your Persian needs cancer treatments that will cost $5,000. If you have an insurance policy with a $250 deductible and a 90% reimbursement rate, your insurer will reimburse you $4,500 minus your deductible ($250), putting their contribution at $4,250 and yours at only $750.

We understand that covering such sizable vet bills and waiting to be reimbursed can be challenging for many cat parents. If this is a concern for you, we recommend Trupanion. Unlike most other pet insurance companies, if you take your cat to a vet within their network, they will pay the vet directly, so you don't have to go through the claim process and wait to be reimbursed.
How do I know whether to get a lower or higher deductible?
The deductible you choose will depend upon your financial circumstances. We suggest using a calculator that most cat insurance providers have on their websites to determine which will best suit your needs. To give you an idea of what to expect: lower deductibles will require you to pay higher monthly premiums but lower emergency costs. On the other hand, higher deductibles will have lower monthly premiums but require you to spend more out-of-pocket should your Persian need urgent care.
5 Useful Strategies for Keeping Your Persian Cat Safe & Healthy
1. Develop a daily brushing routine with your Persian
One of the most challenging things about caring for your Persian is taking care of their gorgeous fur coat. You will need to have a steel comb and slicker brush on hand. Always start with the comb. Gently comb your Persian's coat each day. If you come across a mat, use the comb to lift it gently, and then take the mat apart with your fingers. Mats tend to form behind your cat's ears, under their arms and chin, and on their stomachs. After you remove all mats, brush your cat to take off any other loose fur so that your sweet Persian will not develop potentially life-threatening hairballs.
2. Clean your Persian's eyes each morning and evening
Persians are known for having weepy eyes. To ensure your cat remains comfortable and the fur around her eyes does not get stained, take a soft, dry cloth and pat the fur clean. Doing this twice a day should be adequate. If you notice any sticky discharge coming from their eyes or if the amount of discharge increases, consult your veterinarian in case an eye infection develops.
3. Help your Persian stay hydrated each and every day
Persians have weak kidneys, so keeping your beloved cat well-hydrated daily could save and extend their lives. One of the first things you can do each day is to keep a fresh, clean bowl of water out for them. Wash and refill it at least a couple of times daily to prevent fur, dust and dirt from building up. It's important to remember that cats are not natural water drinkers, so while they may drink some water on their own, you will need to supplement it. You can do this by feeding them a diet of high-quality raw or canned cat food, both of which have high moisture content. Lastly, mix a teaspoon of water with each meal to boost the moisture content. Combined with proper nutrition and daily play, these three techniques will keep your Persian happy and healthy.
4. Feed your Persian a high-protein diet
Persians are generally low-activity cats that are more than happy to laze away the days, leaving them prone to becoming overweight. Feed your cat top-quality, high-protein food to support a healthy metabolism and minimize their chances of gaining excess weight. We recommend raw or canned food. Steer clear of foods with cheap fillers, such as soy, corn, meals, wheat, other grains, and more. Also, avoid kibble if possible as it is loaded with carbohydrates and lacks moisture, dehydrating your Persian and exacerbating any potential kidney issues they may develop. Keep a strict feeding schedule of one meal in the morning and one in the evening without any grazing throughout the day.
5. Engage your Persian in play throughout the day
Persians are known for their sedentary nature. If left to their own devices, they'll pass their days snoozing and snuggling, but burning off the calories they consume is not one of them! Consider buying toys you can use to play with them, such as feather teasers on "fishing poles" or soft, small balls. Not only does regular play deepen your bond with your Persian, but it also boosts their mood and helps them maintain a normal weight.
Conclusion
As you can see, selecting the best Persian cat insurance is far more straightforward than you might have thought. We recommend insuring your little friend as soon as they turn 8 weeks old to get the most comprehensive coverage at the lowest price. That said, your Persian will benefit immensely from cat insurance at any age because it will cover the majority of any emergency veterinary care they might need and can support their overall well-being.
After extensive research, we conclude that Lemonade pet insurance offers the best cat insurance policy at the lowest monthly for Persian cats.
SwiftScore Ranking Methodology for Persian Cats
We ranked the best pet insurance policies for Persian Cats based on a variety of important factors including the following:
Average monthly price for a 2-year-old Persian Cat with a $500 deductible located in the 90210 zip code
Coverage and benefits
Key policy details including accidents and illnesses, surgeries, annual check-ups, cancer treatment, lab tests, and more
AM Best rating of the underwriter
Reimbursement percentage
Annual benefit amount
Technology and user experience

Ease of sign up

Policy language clarity
User reviews
Other state dog insurance resources
Alabama | Alaska | Arizona | Arkansas | California | Colorado | Connecticut | Delaware | Florida | Georgia | Hawaii | Idaho | Illinois | Indiana | Iowa | Kansas | Kentucky | Louisiana | Maine | Maryland |
Massachusetts | Michigan | Minnesota | Mississippi | Missouri | Montana | Nebraska | Nevada | New Hampshire | New Jersey | New Mexico | New York | North Carolina | North Dakota | Ohio | Oklahoma | Oregon | Pennsylvania | Rhode Island | South Carolina | South Dakota | Tennessee | Texas | Utah | Vermont | Virginia | Washington | West Virginia | Wisconsin | Wyoming