6 Best
Pekingese

Pet Insurance Plans Compared in 2023

Updated on by Matthew H. Nash – Licensed Insurance Agent

Loyal, affectionate and adaptable, the Pekingese is a compact breed formerly revered in China. They are now delighting the laps of many loving fans worldwide. The Chinese coined the term "lion dog" when referring to the Pekingese, as their appearance was similar to ancient guard lions that protected palaces and temples. Despite their reputation as a relatively healthy breed, the Pekingese may suffer from unavoidable genetic conditions. Some of these conditions can be expensive to treat, making pet insurance a sound investment for all pet owners. Accidents happen, and breed-specific conditions may arise. Be prepared with a money-saving plan, so you can focus on a healthy pet and a healthy wallet. As a licensed insurance agent with years of experience in pet ownership, I understand the financial obligations that are tethered to their care. Allow me to guide you through the process, so you're quickly on your way to peace of mind! Read more about our unbiased ranking methodology and advertiser disclosure.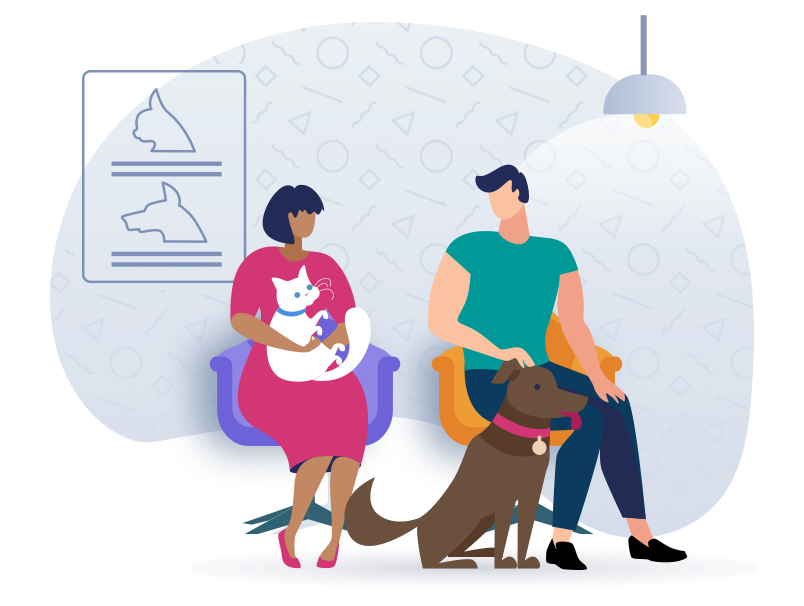 Top Pekingese Pet Insurance Scored, Ranked & With Cost
Use our below table to quickly compare the best Pekingese pet insurance providers. The average monthly specific prices shown are based on a healthy 2-year-old Pekingese with a $500 deductible and 90% reimbursement amount who is located in California with a 90210 zip code. Costs may vary based on age, location, and the coverage amount. Prices are accurate as of June 2023 and are subject to change. For the most up-to-date information, please visit the provider website.
---
Pekingese Pet Insurance FAQs
What is pet insurance, and is it worth the investment for our Pekingese?
Pet care costs have risen annually and will likely continue throughout your pet's life. A pet insurance plan allows you to reduce the out-of-pocket expenses you may acquire in their lifetime while providing the care your pup needs at their most vulnerable time. Some studies show one in three dogs utilize emergency medical treatment annually. A basic pet insurance plan will cover accidents and injuries that are unforeseen. The bill could cost into the thousands, depending on the required care. By aligning with a pet insurance provider, you will pay a monthly premium to keep an active policy. That investment will save you hundreds or thousands in unplanned vet bills.
What is the proper age to insure my Pekingese?
Insuring your dog as soon as they come home is the best practice. Puppies have accidents, including ingesting toxic substances or other things that can lead to bowel obstructions and other medical emergencies. Waiting for something to happen will only provide you with regret, but it's also a sure way to have your claim denied, as pre-existing conditions are not eligible for coverage. Most policies recommend puppies be insured around eight weeks old, while adult dogs should be insured when they come to their new place or within at least six months of that. There will be a waiting period for more mature dogs, but each plan varies. Check with the companies you are reviewing to see if there are age limits.
What are a few common insurance claims for the Pekingese?
There are several breed-specific conditions seen in the Pekingese, including Brachycephalic syndrome. This condition is classified as a respiratory distress syndrome caused by brachycephalic noses, or short and flat. They are more susceptible to chronic respiratory illnesses, snoring, sleep apnea, congestion and swelling in their throats. Some dogs are not affected as severely by this syndrome. While others may need surgery or early intervention to avoid more serious complications later on. Your Pekingese has short legs and is susceptible to intervertebral disc disease. The cushion between the discs can rupture and cause compression in the spinal cord. Clinical presentation varies greatly with this condition. A stiff back to the loss of bladder control and paralysis can occur. Surgical intervention may provide temporary relief. Eye diseases, heart murmurs, and hip and elbow dysplasia may also be seen in this breed. Pet insurance is a great way to provide the necessary treatment for your dog while helping you save money.
What services are typically covered by insurance? What services are excluded from coverage?
Policies vary from one company to the next, so be sure to compare them to be sure you are choosing a plan that works best for you. Most plans offer a combination of coverage options, including wellness, accidents, or illness. Some include preventative coverage, which may be provided in basic plans, but more often is an add-on option. Preventative coverage includes wellness visits, vaccines, and other annual routine care. Other plans may only cover care associated with accidents and injuries. This may include broken bones, ingesting toxic substances, or other unforeseen accidents. Most plans will not cover pre-existing conditions, so early enrollment is an important aspect of the pet insurance process.
Does pet insurance cover dental work?
Some policies will cover dental wellness if routine care is included in the plan. Others will provide this as an option to add on to their basic plan. Some basic plans will cover dental accidents or infections, as it is deemed medical-related.
Can I use a veterinarian of choice, or are there insurance-approved options?
Because pet insurance works on a reimbursement model, you are able to utilize any licensed veterinarian. There are no in-network or out-of-network constraints.
Are there discounts for insuring multiple pets?
Many pet insurance plans have some type of incentive for insuring multiple pets. Be sure to verify discount options if this is something that applies to your situation.
Who pays for services at the time of veterinary care?
Most pet insurances work on a reimbursement model, meaning you will pay upfront for services from the vet, submit a claim, and will be reimbursed usually within the same week. Reimbursement rates and deductibles are customizable, which is a great option for most pet owners.
How should we choose from a high or low-deductible plan?
Customizing a plan that works for you is easy with various deductible options to choose from. Some may opt for a high-deductible plan, as they desire a slightly lower monthly premium. Others prefer a lower deductible but pay a small amount more in monthly premiums. Both options provide the same end result, a healthy dog, and financial peace of mind for you!
5 Tips for Keeping Your Pekingese Safe and Healthy
Keeping your pet happy and healthy starts at home. Below you will find some tips on how to care for your Pekingese so they can live a happy and healthy life alongside their humans.
1. Daily Exercise
Daily walks are a great way to keep your dog in shape, balanced and to help them maintain their ideal weight. Your Pekingese needs at least 30 minutes of exercise per day. Take notice of their exertion during exercise. Their flat noses can sometimes make it more difficult to breathe. Exercise will also help combat boredom, which may lead to undesirable behaviors. Enrichment, or mental stimulation, is another great thing to do with your pup each day. They enjoy stretching their minds as well as their legs every day. Enjoy a game of fetch or "find it" with your pup to keep them thinking!
2. Proper Nutrition and Food Intake
Finding high-quality food for your Pekingese is easy, as your veterinarian will have many options that work with your pup's size, activity level and stage of life. Be sure to feed according to weight to avoid obesity-related issues and worsening joint problems.
3. Training
Early and consistent training are important, along with short sessions so your pup does not become easily distracted. Socializing your Pekingese early will yield the best results, as will a positive hand and lots of rewards!
4. Monitor Jumping from High Spaces
Your Pekingese may want to jump off furniture. Be sure to provide stairs or a ramp for them so they avoid jumping, which can lead to serious back injuries, even paralysis.
5. Regular Grooming
If your Pekingese maintains a longer coat, weekly brushing will be necessary to help keep them tangle and mat free. You will likely utilize a professional groomer monthly to help maintain their coats, nails, ears and eyes. Dental care is also an important part of the grooming process.
Conclusion
Enrolling your Pekingese into a pet insurance plan has never been more straightforward! Quotes are at your fingertips with handy mobile apps and navigable websites. There are many coverage options to choose from, along with customizable deductibles and reimbursement rates. Many pet owners regret not taking advantage of a money-saving pet insurance plan. Do not wait for your pet to become sick or injured to try and secure a policy. Lemonade pet insurance is an excellent option for those looking for competitive pricing and coverage. Pet care costs continue to rise, and decisions on their care should never be restricted due to finances. Allow pet insurance to work for you, so you can focus on the things that matter most.
SwiftScore Ranking Methodology for Pekingeses
We ranked the best pet insurance policies for Pekingeses based on a variety of important factors including the following:
Average monthly price for a 2-year-old Pekingese with a $500 deductible located in the 90210 zip code
Coverage and benefits
Key policy details including accidents and illnesses, surgeries, annual check-ups, cancer treatment, lab tests, and more
AM Best rating of the underwriter
Reimbursement percentage
Annual benefit amount
Technology and user experience

Ease of sign up

Policy language clarity
User reviews
Other state dog insurance resources
Alabama | Alaska | Arizona | Arkansas | California | Colorado | Connecticut | Delaware | Florida | Georgia | Hawaii | Idaho | Illinois | Indiana | Iowa | Kansas | Kentucky | Louisiana | Maine | Maryland |
Massachusetts | Michigan | Minnesota | Mississippi | Missouri | Montana | Nebraska | Nevada | New Hampshire | New Jersey | New Mexico | New York | North Carolina | North Dakota | Ohio | Oklahoma | Oregon | Pennsylvania | Rhode Island | South Carolina | South Dakota | Tennessee | Texas | Utah | Vermont | Virginia | Washington | West Virginia | Wisconsin | Wyoming