6 Best
Papillon

Pet Insurance Plans Compared in 2023

Updated on by Matthew H. Nash – Licensed Insurance Agent

With the myriad of pet insurance companies that have recently flooded the market, it's hard to separate the good guys from the not-so-good operators. As a friend of the Spaniel, I am going to evaluate and single out the best dog insurance policies so you can protect your good-natured friend. As a nationally licensed insurance agent, I have done all the research for you regardless of which state you live in or no matter how old your pup is. We may receive compensation when you click on the affiliate links below.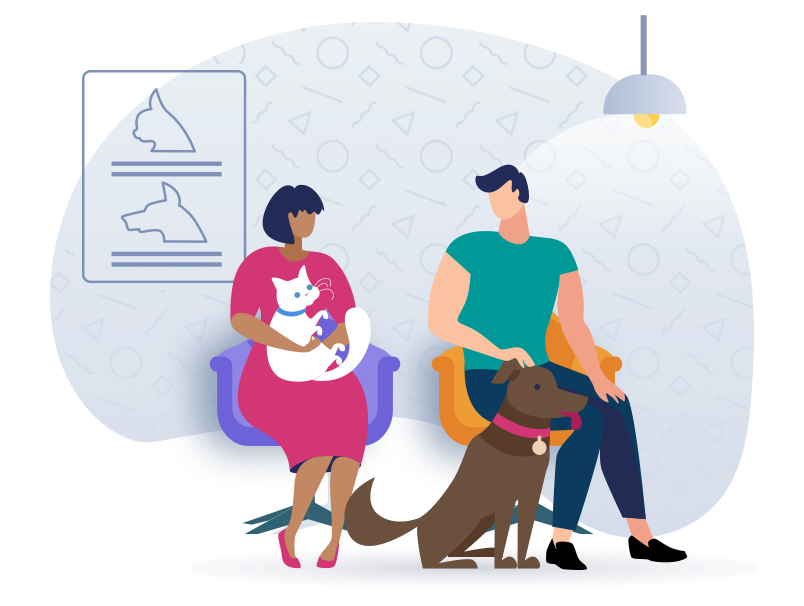 Top Papillon Pet Insurance Scored, Ranked & With Cost
Use our below table to quickly compare the best Papillon pet insurance providers. The average monthly specific prices shown are based on a healthy 2-year-old Papillon with a $500 deductible and 90% reimbursement amount who is located in California with a 90210 zip code. Costs may vary based on age, location, and the coverage amount. Prices are accurate as of January 2023 and are subject to change. For the most up-to-date information, please visit the provider website.
---
Papillon Pet Insurance FAQs
What is dog insurance and why is it useful for Papillons?
To fully protect your pet dog via insurance, you will need to sign up with an insurance company and pay a monthly amount to keep the policy active. If your canine friend falls ill or has an accident, you will typically be required to pay ahead of time and then submit a claim for reimbursement from your insurer. One thing that is helpful to know is that insurance companies often like to exclude certain pre-existing conditions and that's why we recommend getting dog insurance while your animal is in the puppy phase (after 8 weeks of age).

Dog insurance is very useful in California since the vet bills can get astronomically high for therapies like cancer treatment that can cost well over $10,000. Many uninsured pet owners have to make the unfortunate decision to put their animal down because they simply can't afford the cost of treatment their pet needs. Insurance is there to make that not an option.
How old does my puppy need to be to get insured?
Most dog insurance companies require your puppy to be a minimum of 8-weeks-old before you can apply for puppy insurance. However, the majority of providers do not have an age limit for when you can get dog insurance. Although younger animals are typically much cheaper to insure, we recommend you get your dog insurance before their first birthday.

One exception to the rule is Pawp who protects up to 6 pets on one "Emergency Fund" regardless of their age for a flat fee of $24/ month. However, keep in mind that Pawp only covers true vet emergencies that have to be qualified first by their virtual vet team. Also note, their plan only covers one of your pets for one vet bill up to $3,000 once per year.
What is covered and what's excluded with dog insurance?
Coverage varies with each dog insurance provider but generally, any accident or illness will be covered unless specifically excluded. Typically, anything that is "sudden and catastrophic" will be covered. Think broken bones, eye infection, swallowing a tennis ball, or allergies. An example of something that may not be covered is if your dog already has cancer when you apply for insurance then this would be a pre-existing condition that isn't eligible for claims. Many providers now offer "wellness" packages that usually cover things like vaccinations, routine check-ups, heartworm prevention, etc.
How does reimbursement work?
Let's say you have dog insurance with a 90% reimbursement amount, a $250 deductible, and a $20,000 annual max benefit. Then imagine something happens that requires a $10,000 emergency vet surgery. In this scenario, your insurance company would reimburse you $9,000 minus your $250 deductible meaning that you would be out of pocket $1,250 instead of $10,000. One company that is an exception to this rule is Trupanion, which offers payment directly to vets in their network. This way you won't have to pay out of pocket.
Is it better to have a lower deductible – what's the sweet spot?
Usually, a lower deductible means higher monthly payments. This means that you will be more out of pocket each month but less out of pocket when there is a catastrophe. You are best to do the math yourself based on your own financial situation and more providers offer an easy-to-use calculator when getting a quote. We've seen that most people choose a $250 or $500 deductible.
7 Useful Strategies for Keeping Your Papillon Safe & Healthy
1. Accidental Injury
Protect your Pap puppy from accidental injuries. Papillons are small and delicate as puppies. Ensure that heavy objects do not fall on them. They are inclined to jump from high places, and this can cause broken limbs. Monitor the puppy around larger dogs in the household. Papillons will leap from your arms, so take care to prevent falls.
2. Healthy Diet
Feed your papillon a high-quality dry dog food. Some papillon puppies are picky eaters, and you may have to try a number of brands and flavors of food to get them to eat properly. Feed three times daily up to 3 months old, then reduce the feedings to twice a day until the pup is 6 months old. After 6 months of age, one feeding per day is sufficient, but it is always better to divide the daily ration into two or three feedings per day to avoid overloading the digestive system and to prevent possible problems. Clean, fresh water should be available at all times.
3. Exercise
Walk your papillon daily. Papillons make good dogs for apartments and city life, but they still require daily walks. Indoor play may not be sufficient exercise for your dog. Lack of exercise can cause behavioral problems.
4. House Breaking
House-train your papillon consistently. Some papillons take longer to housebreak than other breeds. If necessary, confine your papillon to a crate or behind a gate in a room with easily washable flooring during the house-training period. Dogs do not like to soil their living areas, so a confined area such as a crate is a great help in house-breaking as long as you are attentive to the young dog's needs. Take him outside on a leash frequently, especially immediately after he wakes from a nap and after meals, praise him for good behavior, and bring him back inside, so he will begin to know the purpose of going outside. Keep an eye on his behavior indoors, and you will soon learn to notice the signs that he needs to go outside. If housebreaking efforts seem to be failing, continue active training with more patience and praise. He will get the idea in the end.
5. Proper Grooming
Brush your papillon's coat daily. Though papillons do not require monthly sessions at the groomer like some breeds, they benefit from professional grooming during hot weather to make them more comfortable and keep nails trimmed.
6. Fleas and Ticks
Administer monthly spot-on flea and tick treatments. A spot-on treatment is insect repellent that is applied to a small area between the animal's shoulder blades once each month. It spreads through the skin, protecting against fleas and ticks throughout the 30-day period. The Papillon's coat is long and thick, making it a good hiding place for fleas. Monthly flea-repellent products will help to keep the dog and your home free of pests.
7. Health & Vet Exams
The National Breed Club recommends tests for
Patella Evaluation
Cardiac Exam
Ophthalmologist Evaluation
Dental Disease
Papillons are more likely than other dogs to have problems with their teeth. It starts with tartar build-up on the teeth and progresses to infection of the gums and roots of the teeth. If we don't prevent or treat dental disease, your dog will lose their teeth and be in danger of damaging their kidneys, liver, heart, and joints. In fact, your Papillon's life span may be cut short by one to three years! Your vet will clean your dog's teeth regularly and let you know what you can do at home to keep their teeth white and clean
Obesity
Obesity can be a significant health problem in Papillons. It is a serious disease that may cause or worsen joint problems, metabolic and digestive disorders, back pain and heart disease. Though it's tempting to give your pap food when they look at you with those pathetic pouting eyes, try hugging them and give them attention by playing a game, taking them for a walk, or brushing their fur or teeth. They will feel better and so will you.
Harmful Critters
Worms, fleas, ticks and ear mites, hookworms, roundworms, heartworms, whipworms, and infected mosquitos can all wreak havoc with your Pap. It's important that your vet tests for them on a regular basis. Administer monthly spot-on flea and tick treatments. A spot-on treatment is insect repellent that is applied to a small area between the animal's shoulder blades once each month. It spreads through the skin, protecting against fleas and ticks throughout the 30-day period. The Papillon's coat is long and thick, which makes it a good hiding place for fleas. Monthly flea-repellent products will help to keep the dog and your home free of pests.
Kneecap Problems
Sometimes your Pap's kneecap (patella) may slip out of place (called patellar luxation). You might notice that he runs along and suddenly picks up a back leg and skips or hops for a few strides. Then he kicks his leg out sideways to pop the kneecap back in place, and he's fine again. See your vet for evaluation and proper treatments.
Other Problems
Other notorious maladies to plague your Pap are liver problems, bleeding disorders, heart disease, eye problems, Hyperadrenocorticism (Cushing's), Hypoadrenocorticism (Addison's), allergies, thyroid problems, and epilepsy are all the concerns and that's why regular vet care is so imperative for your Pap.
Conclusion
Finding the right dog insurance for your puppy or grown-up canine is quite straightforward. We recommend signing up for dog insurance once your puppy is over 8-week and the sooner in the dog's life the better since you will get the best prices with the list restrictions on things like pre-existing conditions. However, getting dog insurance at any age of your best buddy's life can be very useful for catastrophic events and for wellness.
Ready to get started? After countless hours of research, we've found that Lemonade pet insurance consistently performs the best with the lowest monthly premiums.
SwiftScore Ranking Methodology for Papillon
We ranked the best pet insurance policies for Papillon based on a variety of important factors including the following:
Average monthly price for a 2-year-old Papillon with a $500 deductible located in the 90210 zip code (Please note: prices will vary greatly based on your location)
Coverage and benefits
Key policy details including accidents and illnesses, surgeries, annual check-ups, cancer treatment, lab tests, and more
AM Best rating of the underwriter
Reimbursement percentage
Annual benefit amount
Technology and user experience

Ease of sign up

Policy language clarity
User reviews
See dog insurance prices in your state
Alabama | Alaska | Arizona | Arkansas | California | Colorado | Connecticut | Delaware | Florida | Georgia | Hawaii | Idaho | Illinois | Indiana | Iowa | Kansas | Kentucky | Louisiana | Maine | Maryland | Massachusetts | Michigan | Minnesota | Mississippi | Missouri | Montana | Nebraska | Nevada | New Hampshire | New Jersey | New Mexico | New York | North Carolina | North Dakota | Ohio | Oklahoma | Oregon | Pennsylvania | Rhode Island | South Carolina | South Dakota | Tennessee | Texas | Utah | Vermont | Virginia | Washington | West Virginia | Wisconsin | Wyoming