7 Best
Oriental Cat Insurance

Plans Compared in 2023

Updated on by Matthew H. Nash – Licensed Insurance Agent

Selecting the best Oriental cat insurance policy can feel like a formidable task, but the process can be very straightforward with the correct information. As a doting pet parent and nationally licensed insurance agent, I understand the challenges of understanding complex policy language and determining the best provider for your cat. Through our extensive research, my team and I have compiled all of the vital details about cat insurance and various providers, irrespective of where you live or your cat's age, so that you can make an informed decision. Read more about our unbiased ranking methodology and advertiser disclosure.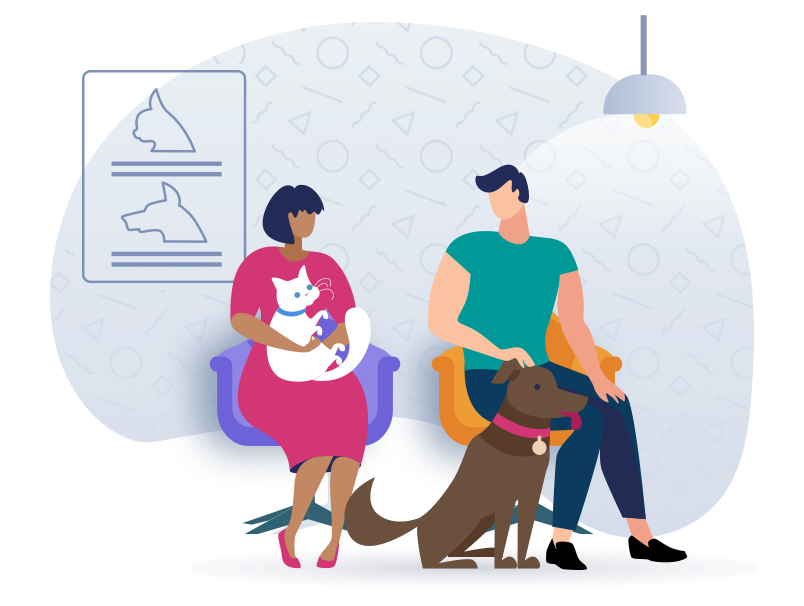 Top Oriental Cat Insurance Scored, Ranked & With Cost
Use our below table to quickly compare the best Oriental Cat insurance providers. The average monthly specific prices shown are based on a healthy 2-year-old Oriental Cat with a $500 deductible and 90% reimbursement amount who is located in California with a 90210 zip code. Costs may vary based on age, location, and the coverage amount. Prices are accurate as of January 2023 and are subject to change. For the most up-to-date information, please visit the provider website.
---
Oriental Cat Insurance FAQs
How does cat insurance work? Can Oriental cats benefit from coverage?
Cat insurance provides essential financial support for veterinary emergencies, taking care of the bulk of costs so you can focus your time and energy on your little pal. Protecting your cat with insurance requires you to apply for a policy with your chosen provider. Then, to keep your policy active, simply pay the monthly premiums.

We encourage you to get your Oriental cat insured while they are still in their kitten phase (8 weeks to 1 year). Great coverage and rates are available for those animals without pre-existing conditions, which usually means that the younger you insure them, the better benefits you'll receive.

As with all cats, Orientals can also develop life-threatening conditions. A significant disease this breed faces is lymphoma. The treatments and procedures can cost up to $10,000, depending on how far along your cat's condition is. Another problem this breed deals with is urinary blockages (bladder stones/crystals), which can cost $2,200 or more to treat successfully. Cat insurance can help offset most of these steep costs, leaving you only to pay a small, manageable portion of the bill. As a result, you'll have peace of mind knowing that your beloved kitty can get whatever care they need, regardless of price. Unfortunately, the sad truth is that uninsured pet parents often have to put their cats down because they can't afford life-saving care and procedures.
How old should my Oriental cat be when I get them insured?
Insuring your Oriental cat once they turn 8 weeks old will be your bet for securing the broadest coverage at the best price because they will likely not have developed any health conditions. For cat parents who want the financial cushion cat insurance offers without having to go through credit checks and pay deductibles, then Pawp is a fantastic option. Pawp will shield up to 6 pets of any age or health condition within your household for only $24/month, providing you with an "Emergency Fund." The Fund can be used for verified emergencies as determined by the company's virtual team of vets for a single vet bill of less than $3,000 for one of your pets in a given year. You will also receive unlimited televet services and pet expert consultations.
What are the most frequent reasons for this breed's insurance claims? Is it worthwhile to insure an Oriental cat?
While Orientals are lean and energetic cats, they still suffer from severe illnesses like other breeds. One of the most common is lymphoma, a cancer of lymphocytes (a type of white blood cell) that spreads quickly throughout the body. Depending on the type of lymphoma and its location, possible treatments and procedures include chemotherapy, radiotherapy or surgery. You can expect costs to range from $3,000 to $10,000.

Another extremely typical reason for insurance claims among this breed is bladder stones (crystals), which can prove fatal. These stones or crystals cause significant bladder and urinary tract pain and can even block your cat from urinating. If left untreated for as little as 24 hours, this is a fatal condition, so rush your cat to the vet or animal urgent care hospital immediately if you notice this issue. Treatment involves hydrating and medicating cats through an IV and then inserting a urinary catheter to relieve the blockage and excess urine that has built up. Expect to pay approximately $2,200 or more.

Cat insurance is worthwhile for Oriental cats because it would offset the expensive emergency care required for many health conditions. It can give you peace of mind, knowing that you can afford whatever procedures or treatments your cat may need along the way, irrespective of price.
What does Oriental cat insurance cover and exclude?
Cat insurance coverage differs between policies and providers, but the baseline protection extends to illnesses and injuries deemed "sudden and catastrophic." Such incidents include skin conditions, urinary blockages, eye infections, and broken bones. Should your Oriental develop health problems prior to getting them insured, those issues will be listed on your policy as exclusions and will not be eligible for insurance benefits. If you want expanded coverage, particularly for routine care, add a "wellness upgrade" to your standard cat insurance plan.
How do I get reimbursed by my cat insurance provider? How much can I expect to be reimbursed?
Most providers will require you to pay your vet's bill upfront before submitting a claim via their website or through regular mail in order for them to reimburse you. So how much can you expect to receive back? Let's run through a hypothetical scenario to explain this.

Imagine that your cat's vet bill for diagnosis, emergency care, and necessary procedures totaled $4,500. Suppose your Oriental's cat insurance policy features a 90% reimbursement rate, a $250 deductible, and a $20,000 annual maximum benefit. In that case, you can expect your insurer to reimburse you $4,050 minus the $250, making your portion of the bill only $700 instead of the initial $4,500. Of course, this level of coverage only applies if you have not used the entire $20,000 in benefits within the policy year.

Since we understand how much of a strain paying costly vet bills and waiting for reimbursement can be, we recommend Trupanion. If you take your cat to a veterinarian within the Trupanion network, they will pay their share of the bill directly to the vet so that you only pay your required costs at the time of service. With this arrangement, they remove the financial stress of the process.
Should I pick a higher or lower deductible?
While the answer to this question will vary from one person to the next based on their financial situation, it is good to know what you can expect with each deductible. If you choose a cat insurance plan with a lower deductible, expect higher monthly premiums but lower out-of-pocket costs for urgent care. Of course, if you have a policy with a higher deductible, you will get the opposite. We recommend doing some calculations to determine which type of deductible best suits your needs. Most providers offer calculators on their websites that you can use to request a quote. We've noticed a trend among cat parents to opt for a $250 or $500 deductible.
5 Useful Strategies for Keeping Your Oriental Cat Safe & Healthy
1. Help your Oriental stay hydrated
Since Oriental cats are prone to developing bladder stones (urinary blockages), helping them stay hydrated will minimize their risk in developing this fatal health condition. Appropriate hydration also supports proper kidney function. You can ensure your furry friend stays hydrated by taking three simple daily steps. First, make a bowl of fresh water available to them at all times, and remember to wash and refill the bowl at least once a day to prevent hair and bacteria buildup. Second, feed your Oriental top-quality raw or canned food as these both have high moisture content. Last, mix a small amount of water with each meal. Always be careful not to make their food soupy, or your cat will refuse it.
2. Do not leave your Oriental cat alone for extended periods of time
Oriental cats are brilliant, high-energy, curious cats that adore human interaction. If they could do everything and go everywhere with you, they would. Orientals need constant companionship, and without it, they can become depressed and withdrawn. Therefore, if you are often outside the home, we encourage you to have another pet to keep your pal company. When you are home, remember to shower them with affection.
3. Feed your Oriental a high-protein diet
Oriental cats are long and lean. Their long, slender bodies, particularly their skinny legs, cannot support excess weight. Therefore, maintaining a strict, high-protein diet is necessary to keep them healthy. Since cats are obligate carnivores, the ideal food choice is a premium raw one. The second best option would be high-quality canned food that is predominantly protein.
4. Stay on top of your Oriental cat's grooming
Oriental cats are fantastic self-groomers, and their short shiny coats are low maintenance. Gently brushing them once per week is all it takes to distribute their skin's natural oils and remove any loose hair. Besides that, you'll need to concern yourself with eye wiping, teeth brushing, ear cleaning and nail clipping. We encourage you to ask your veterinarian to demonstrate the latter two since incorrect techniques can cause serious injury to your cat.
5. Keep your Oriental cat stimulated and active
Oriental cats are intelligent and love it when their humans engage them in games and other play. In fact, many consider this breed to be very dog-like. You can also train them to fetch and perform several tricks. However, keep games under 15 minutes and finish while they are still interested so they don't associate the activity with boredom. It is also worth mentioning that Orientals love the sensory stimulation going on walks provides. Just remember to buy a leash and a well-fitting harness if you plan to do so. And don't forget to shower them with affection throughout the day.
Conclusion
As you can see, finding the best Oriental cat insurance plan is much simpler than it may seem. By insuring your furry little pal once they turn 8 weeks, you will be able to secure the most comprehensive coverage and reasonable rates. Nevertheless, insuring your cat at any age will prove helpful in covering the high costs of urgent veterinary care.
After extensive research, we conclude that Lemonade pet insurance offers the best cat insurance policy at the lowest monthly for Oriental cats.
SwiftScore Ranking Methodology for Oriental Cats
We ranked the best pet insurance policies for Oriental Cats based on a variety of important factors including the following:
Average monthly price for a 2-year-old Oriental Cat with a $500 deductible located in the 90210 zip code
Coverage and benefits
Key policy details including accidents and illnesses, surgeries, annual check-ups, cancer treatment, lab tests, and more
AM Best rating of the underwriter
Reimbursement percentage
Annual benefit amount
Technology and user experience

Ease of sign up

Policy language clarity
User reviews
Other state dog insurance resources
Alabama | Alaska | Arizona | Arkansas | California | Colorado | Connecticut | Delaware | Florida | Georgia | Hawaii | Idaho | Illinois | Indiana | Iowa | Kansas | Kentucky | Louisiana | Maine | Maryland |
Massachusetts | Michigan | Minnesota | Mississippi | Missouri | Montana | Nebraska | Nevada | New Hampshire | New Jersey | New Mexico | New York | North Carolina | North Dakota | Ohio | Oklahoma | Oregon | Pennsylvania | Rhode Island | South Carolina | South Dakota | Tennessee | Texas | Utah | Vermont | Virginia | Washington | West Virginia | Wisconsin | Wyoming